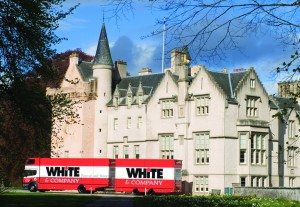 Finding Good Removal Companies in Dundee
Finding Good Removal Companies in Dundee. House Movers to Dundee will need to arrange a whole host of things to ensure that everything runs to plan. Finding a good removal company is paramount to the day running smoothly. Use the following tips to help plan a successful move. White & Company is a well-respected family owned removal company. They were founded in 1871 and have over a 145 years of experience.
As founder members of BAR, FIDI & OMNI, White & Company can provide for a local move, to anywhere in the UK, to Europe or to an international destination.
White & Company Removals Storage & Shipping
Pitreavie Crescent
Queensferry Road
Dunfermline
Fife. KY11 8UT
Tel: 01383 807 616 for a free moving quote
E: hq@whiteandcompany.co.uk
www.whiteandcompany.co.uk
Opening Times:
Mon 09:00 – 17:00
Tue 09:00 – 17:00
Wed 09:00 – 17:00
Thu 09:00 – 17:00
Fri 09:00 – 17:00
Sat 09:00 – 12:00
Sun Closed
Advice on Packing & Removal Companies in Dundee
Moving house is an excellent time to sort through your possessions and dispose of anything you don't need. Start the packing process early; it always takes much longer than you think! As a guide, allow two months for larger houses and one month for smaller homes. Pack one room at a time; starting with the rooms you use least.
Make sure you list what is in each box and label it to tell the movers where it should go on arrival. Pack heavy things at the bottom and fragile items on top, using plenty of packing materials. Do not exceed a weight of 13 kilograms per box or you may cause injury when lifting them, remember to pack light items in larger boxes and heavy things in small boxes.
Advice for Finding a Removal Company & Removal Companies in Dundee
Unless you really have only a very few possessions, it is always best to instruct a professional removal company to help you move house. There are a large variety of companies that can provide a house removal service. However, it is always advisable to choose a company that is a member of BAR (The British Association of Removers).
By choosing a BAR Member, it will ensure everything goes to plan and you will have the added peace of mind that comes from using a reputable and professional house removal company.
In the unlikely event that something does go wrong, you will have somewhere to turn to help sort out any issues. A BAR member is easily recognised by their membership badge. When choosing a house removal company, check that they have this badge displayed on their website and all documentation.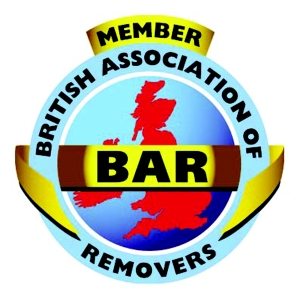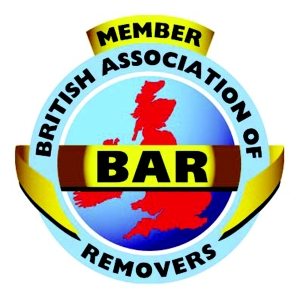 Once you have found a new home and your offer has been accepted, you will need to arrange various things in order for everything to progress. Firstly, you will need to select a conveyancing solicitor, as it is essential to get the legal side in place early on, to ensure a smooth legal transaction of your property sale and purchase. You will also need to organise for a survey to be conducted on the property you are purchasing.
Advice on Conveyancing & Removal Companies in Dundee
Once your offer has been accepted, you will need to instruct a solicitor to look after the house conveyance.
Conveyancing describes the legal transfer of property from seller to buyer. How long it takes depends on several things, such as how many people are involved in the chain. This can be done quickly in a number of weeks or it may take some months to complete. Once you have chosen your solicitor, they will examine the draft contract and supporting documents and raise enquiries with the seller's solicitor.
They will also carry out local authority searches to ensure there is nothing that you do not know about, such as a planned new housing estate at the bottom of your garden. The solicitor will also check the 'title register' and 'title plan' at the Land Registry– these are the legal documents, which prove the seller's ownership. They can also arrange an 'Environmental Search' if you require this to be carried out. This report will give information about contaminated land at or around the property, landfill sites, former and current industry, detailed flooding predictions, ground stability issues and radon gas hazard.
Advice on Property Surveys & Removal Companies in Dundee
It is always advisable to instruct a surveyor to carry out a property survey before you conclude the purchase of your new home. They can often predict issues based on the condition of the property externally, such as missing roof tiles, rotten windows and subsidence.
An internal inspection despite limitations should be able to identify major issues such as rising damp, water ingress, woodworm and beetle infestation.
The survey should be able to outline any major repairs or alterations needed such as roof or chimneystack repairs, or if the property requires rewiring. They will also be able to give a valuation of the property for mortgage purposes.
Most qualified surveyors are members of the Royal Institute of Chartered Surveyors (RICS) and it is recommended that you use a RICS qualified surveyor, as they will also carry professional indemnity insurance. If you are able to instruct a local surveyor, they are likely to have a better knowledge of local market values.
It is well worth taking some time to research the facilities and amenities of your new area. Below is a list of professional services in the Dundee area.
Estate Agents & Removal Companies in Dundee
Integra Real Estate
29 Commercial Street Dundee, Dundee DD1 3DG
07949 179955
www.integrarealestate.com
Whyte, Carol, Property Management
21 Dock Street, Dundee DD1 3DP
01382 228222
www.dundeeflats.tayads.com
Slater Hogg & Howison
21 Dock Street, Dundee
01382 604033
www.slaterhogg.co.uk
Solicitors & Removal Companies in Dundee
Boyles Solicitors
15 Albert Square, Dundee DD1 1DJ
01382 221214
www.boylessolicitors.co.uk
Tayside Solicitors Property Centre
9 Whitehall Crescent, Dundee DD1 4AR
01382 228770
www.m.tspc.co.uk
Digby Brown Solicitors
Caledonian House, Greenmarket, Dundee DD1 4QB
0333 200 5925
www.digbybrown.co.uk
Surveyors & Removal Companies in Dundee
Atholls Chartered Surveyors Dundee
6 Panmure St, Dundee DD1 2BW
01382 206311
www.atholls.com
J & E Shepherd
13 Albert Square, Dundee DD1 1XA
01382 200454
www.shepherd.co.uk
D M Hall Surveyors
Unit 34 City Quay Camperdown Street, Dundee DD1 3JA
01382 873100
www.dmhall.co.uk
Schools & Removal Companies in Dundee
Harris Academy School
Perth Rd, Dundee DD2 1NL
01382 435700
www.harrisacademy.ea.dundeecity.sch.uk
Rosebank Primary School
Rosebank Road, Dundee DD3 6LW
01382 435301
www.rosebank.ea.dundeecity.sch.uk
St. Johns R C High School
Harefield Road, Dundee DD3 6EY
01382 307060
www.stjohnshigh.ea.dundeecity.sch.uk
Doctors & Removal Companies in Dundee
Tay Court Surgery
50 South Tay Street, Dundee DD1 1PF
01382 228228
www.taycourtsurgery.co.uk
Princess Street Surgery
The Surgery, 155 Princes St, Dundee DD4 6DG
01382 461090
www.princesstreetsurgery.com
Mill Practice
39 Arthurstone Terrace, Dundee DD4 6QY
01382 456700
www.millpractice.co.uk
Dentists & Removal Companies in Dundee
Dundee Dental Hospital
2 Park Pl, Dundee DD1 4HR
01382 660111
www.dentistry.dundee.ac.uk
Waterside Dental
Unit 33, 20 Whitehall St, Dundee DD1 4AF
01382 322347
www.watersidedentaldundee.co.uk
Hunter & Wight
146 Nethergate, Dundee DD1 4EA
01382 224715
www.hunterandwight.com
Connections & Removal Companies In Dundee
Dundee has good connections; it has the A90 and A92 two major roads situated very close by. Invergowrie Train station is located approximately 1.7 miles from Dundee and you can reach the town of Perth within 22 minutes by train. Since the late 1990s the City Council has been operating a successful car-share programme that has given Dundee the pseudonym of the UK's most car-friendly city.
Leisure & Removal Companies In Dundee
As one might expect, the greatest concentration of bars, restaurants and other eateries can be found close to the University of Dundee's main campus, toward to the west end of the city. Dundee has taken the cultural, shopping, wining and the dining experience associated with bigger cities, and merged all of these influences together with its own creations to create a unique personality of its own. There is so much to do here for all tastes and budgets.
Property Prices & Removal Companies In Dundee
Dundee is said to be one of the most affordable cities in which to buy property, with statistics calculated on the basis of average price of house sold against average salaries earned. Currently the average house price is around £120,000, with the highest valued streets being: Mayfield Grove at £229 and Emmock Lane at £298,000. Statistics provided by Zoopla 19th July 2017.
White & Company are proud winners of the British Association of Removers 'Overseas Mover of the Year' Competition 2016 and were finalists in the 2017 competition.
 
Currency Conversion and International Removals to New Zealand
When moving overseas, making sure you get the best exchange rate possible is essential to starting your new life on a sound footing. White & Company has an exclusive arrangement with an FX Firm (foreign exchange company). Simply follow the link below to see what additional monies you will receive compared to using your high street bank and to set up a free no obligation account. White & Company/foreign-exchange
Whether you need to arrange monthly payments to service an overseas mortgage, or wish to protect yourself against exchange rate fluctuations and fix the rate for up to a year, we will be able to suggest the most suitable way to do so. Open your free, no obligation account in as long as it takes to stop for a coffee.
White & Company Have Branches In The Following Locations
Bedford
London
Bournemouth
Dunfermline
Farnborough
Forres
Guernsey
Harrogate-York
Jersey
Knaresborough
Lancaster
Leeds-Bradford
Plymouth
Portsmouth
Southampton
Telford
Winchester
Opening Times:
Mon 09:00 – 17:00
Tue 09:00 – 17:00
Wed 09:00 – 17:00
Thu 09:00 – 17:00
Fri 09:00 – 17:00
Sat 09:00 – 12:00
Sun Closed
Removals Dundee
This item is brought to you by www.whiteandcompany.co.uk the removals storage and shipping company serving the South of Scotland the North of England and the surrounding area.
This service is aimed at people moving and for those looking for a local removals, storage and shipping company. White & Company work tirelessly to provide the best possible service and peace of mind for those looking to move home.
If you are looking at moving home or require storage, White & Company have been providing a removals service for over 145 years and are members of the British Association of Removers.
White & Company also provide specialist removal services to locations around the UK, Jersey and Guernsey. We work tirelessly to provide the best possible service and peace of mind for those looking to move home.
Removal Companies Dundee | Removal Companies Dundee | Removals Dundee