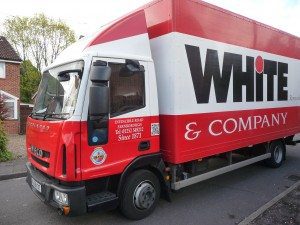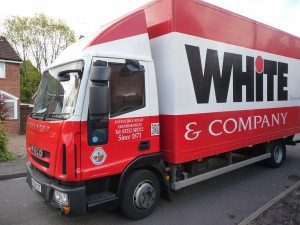 Removal Companies Melton Mowbray
Are you thinking of moving to Melton Mowbray, this large town lies along the course of both the River Eye and the River Wreake, it is approximately 20 miles from Nottingham and falls within the county of Leicestershire.
Planning your move is essential and finding removal companies Melton Mowbray can be made easier by visiting, The British Association of Removers website at www.bar.co.uk. White & Company are members of BAR and have been providing a removals service to Melton Mowbray for over 145 years.
Property prices and removal companies Melton Mowbray
Properties here have indicated a rise of 3.25% over the last 12 months and the average house price at the moment is £210,303. You can purchase a detached home from £251,663, a semi-detached house for around £157,968; and terraced homes for approximately £126,990.
Local Estate Agents and removal companies Melton Mowbray
Bentons Estate Agents – 47 Nottingham Street, Melton Mowbray LE13 1NN
Tel: 01664 563892. www.bentons.co.uk
Connell Mortgage Services – 10A High Street, Melton Mowbray LE13 0TR
Tel: 01664 560241. www.connells.co.uk
Local Council and removal companies Melton Mowbray
If you are planning to move to Melton Mowbray, and need information on schools, planning permission, parking permits or council tax. Simply contact: www.melton.gov.uk
Local Schools and removal companies Melton Mowbray
Swallowdale Primary School and Community Centre (0.0 miles)
Saint Francis Catholic Primary School, Melton Mowbray, Leicestershire (0.3 miles)
The Grove Primary School (0.9 miles)
Long Field Academy (0.6 miles)
Brooksby Melton College (5.0 miles)
Wreake Valley Community College (8.4 miles)
The Grange Therapeutic School (6.5 miles)
Ratcliffe College (8.0 miles)
Nether Hall School (10.1 miles)
Leisure and removal companies Melton Mowbray
Melton Mowbray is famous throughout the UK and further for their traditional pork pies. Take time to visit Dickinson & Morris, at Ye Olde Pork Pie Shoppe in the town centre, They are the oldest pork pie bakery and the last remaining producer of authentic Melton Mowbray pork pies based in the town.
Demonstrations of the traditional craft of hand raising a pork pie can be arranged free of charge. Dickinson and Morris also arrange "Pork Pie or Sausage Making Evening Experiences" where groups of visitors are able to try for themselves the art of hand raising a pork pie. As well as the pies, there are plenty of other deliciously tempting items for sale here, such as sausages and bacon, fine English cheeses, chutneys, a range of freshly baked bread and for a picnic with a difference, there are lovely picnic hampers too.
Cable and Phone Connections and removal companies Melton Mowbray
If you're moving to Melton Mowbray, and need to know the broadband availability, simply visit: https://www.cable.co.uk/
Travel Connections and removal companies Melton Mowbray
Getting to Melton Mowbray by car is via the: A606/A607/A1/A46/A6003
The nearest three airports are: Norwich International (17.3 miles), East Midlands Airport (19.1 miles), Coventry Airport (36.4 miles)
Melton Mowbray has its own train station with the next two closest stations being: Oakham (8.7 miles) and Syston (9.1 miles)
Removals Melton Mowbray
This item is brought to you by www.whiteandcompany.co.uk the removals storage and shipping company serving Melton Mowbray and the surrounding area.
This service is aimed at people moving in Melton Mowbray and for those looking for a local removals, storage and shipping company.
To submit any news story or future events please submit copy and photos to newseditoruk@gmail.com
White & Company also provide specialist removal services to locations around the UK, Jersey and Guernsey. We work tirelessly to provide the best possible service and peace of mind for those looking to move home.
Removals Melton Mowbray | Removal Companies Melton Mowbray | Estate Agents Melton Mowbray