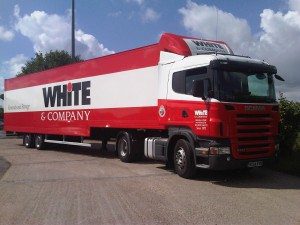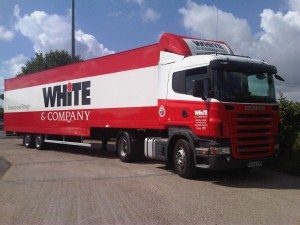 Removals Amsterdam
If you are moving to Amsterdam and searching for removals companies that can undertake a house move to Amsterdam: White & Company have been established for over 145 years and provide a full removals & storage solution. As founder members of BAR, FIDI & OMNI, White & Company can provide for a local move anywhere in the UK, Europe or to any international destination.
Connections & Removals Amsterdam
Connections in Amsterdam are excellent. Schiphol Amsterdam Airport is just 4km outside Amsterdam. It is one of the major European airport transit hubs efficiently handling over 40 million business and tourist passengers per year. The airport has over 100 airlines flying to and from Amsterdam, among them over twenty budget airlines offering cheap flights from many European countries. Taxi Electric is the first electric taxi service in Europe to provide transport from Amsterdam Airport to the city centre, the journey takes about 20 minutes. Amsterdam Central Station is the main station in the heart of the city running frequent services across the city and further afield. The A10 Ring road surrounding the city connects Amsterdam with the Dutch national network of freeways.
Schools & Removals Amsterdam
There is a good choice of International schools in Amsterdam:
Amsterdam International Community School
British School of Amsterdam
International School Amsterdam
Annexe du Lycée Français Vincent van Gogh
The Japanese School of Amsterdam
Leisure & Removals Amsterdam
Amsterdam is possibly one of the most relaxed cities in Europe, the numerous bars and cafes can best be described as convivial and cosy, with a definite feeling of laid back intimacy and good humour. There are plenty of museums and art galleries to visit: The Van Gogh Museum, Museum het Rembrandthuis, the Amsterdam Tulip Museum and the Anne Frank Museum (we recommend that you book in advance to avoid long queues). The best way to travel around the city is by bike, boat or on foot.
Location & Removals Amsterdam
The housing market in Amsterdam is buoyant, you can currently expect to pay approximately 5200 € per square metre to buy an apartment in the city centre. Outside the centre the prices drop to 3000 €.
White & Company
Hillsons Road
Botley
Southampton
SO30 2DY
Tel: 01489 858027 for a free moving quote
E: hq@whiteandcompany.co.uk
Opening Times:
• Mon 09:00 – 17:00
• Tue 09:00 – 17:00
• Wed 09:00 – 17:00
• Thu 09:00 – 17:00
• Fri 09:00 – 17:00
• Sat 09:00 – 12:00
• Sun Closed
Removals Amsterdam
This item is brought to you by www.whiteandcompany.co.uk, removals storage and shipping company serving Amsterdam and the surrounding area. This service is aimed at people moving in Amsterdam and for those looking for a local removals, storage and shipping company.
To submit any news story or future events please submit copy and photos to newseditoruk@gmail.com
Removal Companies Amsterdam | Removals Amsterdam | Removal Firms Amsterdam
White & Company Removals Storage & Shipping. Call 01489 858027 for a free moving quote