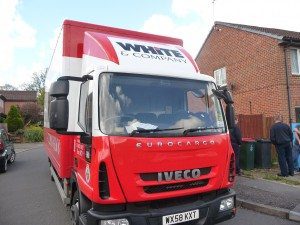 Removals Arundel
If you are planning on moving and looking for houses for sale in Arundel, you will find a range of properties available. If you are planning on moving house or moving to Arundel you will probably want to search for a local removal company. White and Company have been providing a removals service for over 140 years and are members of the British Association of Removers.
Property prices if looking at Houses For Sale In Arundel
House prices have increased by 3.75% over the past 12 months. You will expect to pay around £441,039 for the average home. A detached property can be purchased for around £564,337 a semi-detached for £322,166 and terraced homes are selling for £314,406
Local Estate Agents if looking at Houses For Sale In Arundel
Sims Williams – 8A High Street, Arundel BN18 9AB
Tel: 01903 885678 www.simswilliams.co.uk
Pegasus Properties – 21 High Street, Arundel BN18 9AD
Tel: 01903 884545 www.pegasusproperties.co.uk
Local Schools if looking at Houses For Sale In Arundel
St Philip's Catholic Primary School, Arundel (0.3 miles)
Arundel CofE Primary School (0.8 miles)
Lyminster Primary School (2.4 miles)
Cornfield School, Littlehampton (2.5 miles)
The Littlehampton Academy (2.8 miles)
The Angmering School (3.9 miles)
The Links College South (3.1 miles)
Slindon College (3.7 miles)
Southways School (6.6 miles)
Leisure if looking at Houses For Sale In Arundel
The White Swan – 16 Chichester Road, Arundel BN18 0AD
Tel: 01903 882677. www.white-swan-arundel.co.uk
Butlers Bar & Restaurant – 25 Tarrant Street, Arundel BN18 9DG
Tel: 01903 882222. www.butlersarundel.co.uk
Cable and Phone Connections if looking at Houses For Sale In Arundel
If you're moving to Arundel, and need to know the broadband availability, simply visit: https://www.cable.co.uk/
Travel Connections if looking at Houses For Sale In Arundel
Reaching Arundel by road would be via the: A284/A27/A29/A280
The closest train stations are: Arundle, Ford (2.0 miles), Amberley (3.0 miles)
The closest airports are: Shoreham Airport (11.3 miles), London Gatwick Airport (25.8 miles), Southampton Airport (35.6 miles)
Removals Bognor Arundel
This item is brought to you by www.whiteandcompany.co.uk the removals storage and shipping company serving Arundel and the surrounding area.
This service is aimed at people moving in Arundel and for those looking for a local removals, storage and shipping company.
White & Company also provide specialist removal services to locations around the UK, Jersey and Guernsey. We work tirelessly to provide the best possible service and peace of mind for those looking to move home.
Removals Arundel | Houses For Sale In Arundel | Estate Agents Arundel