With so many costs to account for as part of your house move removals insurance is often not something at the forefront of everyone's minds.
Removals insurance can be difficult to understand and many of the terms and conditions companies list can be jargonistic to say the least.
It's important when you are doing something as important as moving house that you know exactly where you stand – it's your household possessions removals companies are dealing with after all.
And despite our best efforts sometimes items get damage and things go amiss – often when completely out of our control.
That's why we've devised this comprehensive guide to removals insurance below. We're going to be looking at some of the most commonly asked questions and trying to answer some of them.
If you're still confused (don't worry you are not alone) feel free to get in touch using the number listed below.
What Is An Insured Removals Company?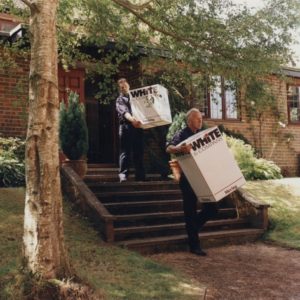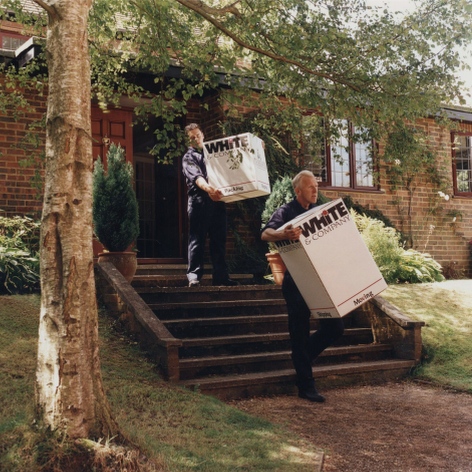 It is important to distinguish from the outset that many removal companies do not offer insurance for the customer in the traditional sense.
Instead they insure their 'liability' for any damage they cause or any loss to any of your goods.
An insured removals company does NOT always mean an insured customer.
The obligation is for the customer to insure their possessions and check that they are covered – whether that be through additional cover offered through the removals company or a separate insurance provider.
What Does A Removals Company Mean By 'Limited Liability'?
Your removals company may not know the value of your items when moving.
Because of this and sometimes events happen outside of its control (extreme weather conditions, etc) it attempts to
limit its liability
.
This means it does not have to build this into the fees it charges. Otherwise they could be astronomical!
The level of liability is set out in the removal companies' Terms and Conditions.
They are visible so that
You
the consumer can decide what level of cover you want or what amount of risk you are willing to take
.
They may also mention
Standard or Extended Liability
but this is usually much of a muchness.
It isn't a standalone insurance but rather the liability the removals company is willing to accept
.
What Am I Covered For In The Event Of Damage Or Negligence?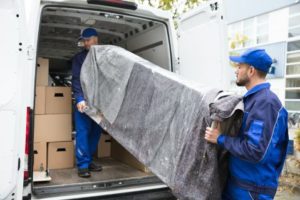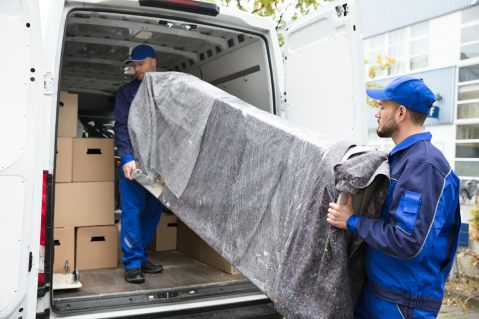 Many removals companies will offer some level of insurance cover as part of their contract with you.
This is set out in the Terms and Conditions.  It is important that you read the small print and raise any concerns BEFORE the move.
The cover they offer as part of their contract with you will typically cover goods in transit for upwards of £40 per item.
Check exactly what you are covered for, including:
Scuffs, scrapes or dents caused by removals men when transporting items in and out of your house/flat.
Whether your move is covered in the case of certain weather conditions (reduced visibility fog, snow, etc)
Important documents such as passports, house title deeds and stamps.
Discuss with them what additional insurance cover is on offer and whether you will need it based on the items you are taking, the distance travelled and type of move undertaken (domestic/ international).
How Does Removals Insurance Differ From Liability Cover?
We have discussed above how many removal companies will attempt to limit their liability, subject to their terms and conditions. But this does not mean they will not cover you for your items.
Many removals companies will offer you the opportunity to pay for additional removals insurance cover. This will more accurately reflect the contents and their values.
It is a good idea, regardless of whether you take out additional policies or not, to get your goods valued. Particularly precious or fragile items, such as antiques and family heirlooms.
In any event it is important to remember that this additional cover will again be subject to separate or additional terms and conditions. You should read these thoroughly to ensure you have a firm understanding of what you are covered for.
What Happens if I Pack The Items Myself?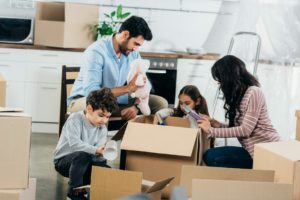 A lot of insurance companies will not cover you for loss or damage if you packed the boxes yourself.
If you pack your items yourself limited liability will be in place (£40 per item or carton. Full transit will not be available if you pack yourself).
This is because removals companies cannot see what you are packing in those boxes and so cannot testify as to the accuracy of any claims that may arise as regards missing/damaged items, etc.
Many removal companies offer a packing service, and it is worth mentioning this if this is something that you require.
What About My Existing Home Contents Insurance?
Lots of our customers will already have taken out home insurance packages with various providers.
And although lots of these CAN cover your items, including while in transit, they do not always cover you for everything.
It's important to check:
Are there any excluded items?
Does the policy cover contents in transit or in storage?
Are you covered if you use a professional removals company?
Does it make any difference to your claim if you purchase a packing service?
How is the value of the claim calculated?
Is there an excess on my claim and if so how much is it?
In any event, it is always best to check and if you are unsure ask!
Do I Have Anyone To Turn To If Something Goes Wrong?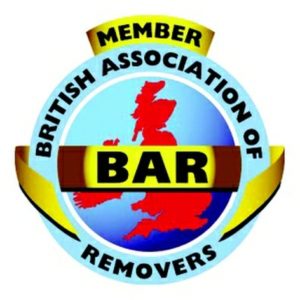 If your removals company is a member of the British Association of Removers, they will be signed up to an alternative dispute resolution scheme which is overseen by an external, independent body.
That way you have someone to turn to if something goes wrong.
So remember if you're moving, always look for the BAR badge.
Do I Always Need To Take Out Insurance Then?
The answer is often not simply yes or no. It will ultimately depend on your personal circumstances, existing level of cover and what risks you are or are not willing to take.
As a result, we advise you go through each of the following steps:
Check your existing home contents insurance to see what's covered and in what scenarios.
Review the quotes and insurance policy of your removals companies.
Investigate what their individual policy is and read the small print of the terms and conditions.
Remember to ask what the excess on the policy is (this usually starts from around £40).
Enquire as to what additional cover they offer and take out accordingly (depending on the type of move – we recommend marine insurance for overseas shipping).
Need A Little More Advice?
Not to worry. We know the insurance aspect can be awfully confusing.
Feel free to call today and speak to one of our customer service team.
They will be happy to talk you through removals insurance and discuss your options in more detail.
White and Company have been moving families for over 135 years and the safety and security of our customers items are an utmost priority.
For additional peace of mind however we recommend that you consider protecting your valuable personal possessions whilst in transit and/or storage with our 'All Risk' Marine Standard Liability cover.
We also offer Marine Insurance Cover for overseas moves.
Marine Insurance is offered to you on receipt of a completed Overseas Valuation Form. Such Marine Insurance Cover is 'Comprehensive' and 'All Risk' and is based on the values as declared by you on the Overseas Valuation Form. There are certain exclusions as detailed within our Terms and Conditions.