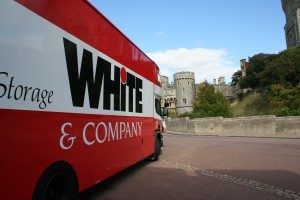 House Removals Leamington Spa
If you are moving home to Leamington Spa and searching for domestic removals Leamington Spa: White & Company have been based in the area for over 145 years and provide a full removals & storage solution. As founder members of BAR, FIDI & OMNI, White & Company can provide for a local move, anywhere in the UK, Europe or to an international destination.
White & Company Removals Storage & Shipping
Haybrook
Halesfield 9
Telford
Shropshire
TF7 4QW
T: 01952 897604 for a free home survey and quote
Opening Times:
Mon    09:00 – 17:00
Tue     09:00 – 17:00
Wed    09:00 – 17:00
Thu     09:00 – 17:00
Fri      09:00 – 17:00
Sat     09:00 – 12:00
Sun Closed
Travel Connections 
Driving to Leamington Spa will be via: A45/A452/M40/A46.  Planning a trip abroad? The closest airports are: Coventry Airport (6.1 miles), Birmingham International Airport (15.2 miles) and Norwich International (28.4 miles).  Train Stations: Leamington Spa, Warwick (2.6 miles) and Warwick Parkway (3.9 miles). 
Property prices 
Properties here have indicated a small rise of 0.01% over the last 12 months and the average house price at the moment is £366,000. You can purchase a detached home from £582,000, a semi-detached house for around £352,000 and terraced homes for approximately £366,000. Statistics as per Zoopla 21st June 2017.
Local Estate Agents 
Tara & Co. Property Ltd. – 21-23 Clemens Street, Leamington Spa CV31 2DW
Tel: 01926 422077.  www.taraandco.com
Sandhu Estates – 18 Victoria Terrace, Leamington Spa CV31 3AB
Tel: 01926 423986.  www.sandhuestates.co.uk
Local Restaurants 
Carluccio's – 1-3 Satchwell Court, Leamington Spa CV32 4QE
Tel: 01926 889587.  www.carluccios.com
Eleven – 11 Regent Place, Leamington Spa CV31 1EH
Tel: 01926 424723.  www.elevenrestaurant.co.uk
Local Supermarkets 
Morrisons – Old Warwick Road, Leamington Spa CV31 3NT
Tel: 01926 335166. www.morrisons.co.uk
Iceland Foods – 56 Bath Street, Leamington Spa CV31 3AE
Tel: 01926 425240. www.iceland.co.uk
Local Hotels 
The Angel Hotel – 143 Regent St, Leamington CV32 4NZ
Tel: 01926 881296.  www.angelhotelleamington.co.uk
Episode Hotel – 64 Upper Holly Walk, Leamington Spa CV32 4JL
Tel: 01926 883777.  www.episodehotels.co.uk
Leisure Centres & Gyms 
Newbold Comyn Leisure Centre – Newbold Terrace East, Leamington Spa CV32 4EW
Tel: 01926 882083. www.warwickdc.gov.uk
Pinx Gym – Address: 13A Radford Road, Leamington Spa CV31 1NF
Tel: 01926 451414.  www.pinxgym.co.uk
Leisure activities 
There is a huge range of leisure activities to enjoy in Leamington Spa. No matter what your interests may be, there is something for everyone.  For the children there are boat trips, horse riding, large open parkland, go karting, movie theatres and much more.  Leamington Spa also has plenty of historical sites, such as the Royal Pump Rooms and the beautiful All Saints Church.  For that special romantic week end away, there are several 4 star high end spa hotels promising a relaxing and stress free break. There are a range of restaurants, pubs bars and cafes to suit all budgets.
Ufton Nature Reserve.  This stunning spot is a magnet for those looking for some peace and quiet.  As you wander through the picturesque trails, there are lots of little things to see along the way, from beautiful trees and lakes to woodland areas and fields. There are a couple of bird hides too so don't forget the camera!
Local Schools 
St Anthony's Catholic Primary School
Clapham Terrace Community Primary School and Nursery
Shrubland Street Community Primary School
Campion School
Warwickshire College
Trinity Catholic School
The Kingsley School
Arnold Lodge School
Warwick School
Local Council 
If you are planning to move to Leamington Spa, and need information on schools, planning permission, parking permits or council tax, council planning permission meetings are held on a regular basis. Simply contact: www.warwickdc.gov.uk
Cable & Phone Connections 
If you're moving to Leamington Spa, and need to know the broadband availability, simply visit: https://www.cable.co.uk/
The British Association of Removers (BAR)
Because it is so important that your possessions are cared for throughout your entire process, White & Company are members of the British Association of Removers and all services performed are in accordance with European standard BS EN 12522.
 
When moving overseas, making sure you get the best exchange rate possible is essential to starting your new life on a sound footing. White & Company has an exclusive arrangement with an FX Firm (foreign exchange company) Called Frontierpay. Simply follow the link below to see what additional monies you will receive compared to using your high street bank and to set up a free no obligation account. White & Company/foreign-exchange
Whether you need to arrange monthly payments to service an overseas mortgage, or wish to protect yourself against exchange rate fluctuations and fix the rate for up to a year, we will be able to suggest the most suitable way to do so. Open your free, no obligation account in as long as it takes to stop for a coffee.
White & Company Have Branches In The Following Locations
Bedford
London
Bournemouth
Dunfermline
Farnborough
Forres
Guernsey
Harrogate-York
Jersey
Knaresborough
Lancaster
Leeds-Bradford
Plymouth
Portsmouth
Southampton
Telford
Winchester