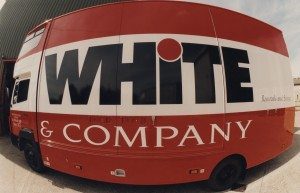 Removals Newport Pagnell
Finding reliable house removals Newport Pagnell: If you are moving locally or looking to move to Newport Pagnell and searching for House Removals Newport Pagnell: White & Company have been based in the area for over 145 years and provide a full removals & storage solution. As founder members of BAR, FIDI & OMNI, White & Company can provide for a local move, anywhere in the UK, Europe or international destination.
Lund-Conlon
Removers & Storers Ltd
Wolseley Road
Kempston
Bedford
MK42 7EF
T: 01234 819 469 call now for a free home survey and quote
E: hq@whiteandcompany.co.uk
www.whiteandcompany.co.uk
Opening Times:
Mon 09:00 – 17:00
Tue 09:00 – 17:00
Wed 09:00 – 17:00
Thu 09:00 – 17:00
Fri 09:00 – 17:00
Sat 09:00 – 12:00
Sun Closed
Travel Connections & House Removals Newport Pagnell
Reaching Newport Pagnell by road would be via the: M1/A509/A5/A421. The nearest train stations are: Wolverton (4.2 miles), Milton Keynes Central (4.2 miles) and Woburn Sands (4.9 miles) with the closest airports being: London Luton Airport (20.3 miles), Coventry Airport (38.3 miles) And London Stansted Airport (42.4 miles).
Property Prices & House Removals Newport Pagnell
Homes in this area have shown an increase in price over the last 12 months of 3.98%. Average prices for homes are currently £219,617. You can expect to pay approximately £462,827 for a detached property, for a semi-detached home £287,846 and for a terraced home £235,704. Stats as per Zoopla 16th August 2017
Local Estate Agents & House Removals Newport Pagnell
Northwood
www.northwooduk.com – 17 St. John St, Newport Pagnell, MK16 8HE. 01908 216644
Aston's Estate Agents
www.astons-estates.co.uk – 26 St John Street, Newport Pagnell, MK16 8HJ. 01908 616636
Michael Graham
www.michaelgraham.co.uk – 24 St John Street, Newport Pagnel,l MK16 8HJ. 01908 218860
Connells
www.connells.co.uk – 91A High Street, Newport Pagnell, MK16 8EN. 01525 243288
Leisure & House Removals Newport Pagnell
Wavendon Golf Academy – Lower End Road, Wavendon, Milton Keynes, MK17 8DA
Telephone: 01908 281 811. http://www.wavendongolfacademy.co.uk/
The Swan Revived Hotel – High Street, Newport Pagnell, Buckinghamshire, MK16 8AR
Telephone: 01908 610 565. http://swanrevived.co.uk/
Local Schools and House Removals Newport Pagnell
Tickford Park Primary School
Cedars Primary School
Green Park School
Ousedale School
Stephenson Academy
Oakgrove School
The Redway School
Slated Row School
White Spire School
Cable and Phone Connections if moving House to Newport Pagnell
If you're moving to Newport Pagnell, and need to know the broadband availability, simply visit: https://www.cable.co.uk/
House Removals Newport Pagnell | Removals Newport Pagnell | Furniture Removals Newport Pagnell
T: 01234 819 469 call now for a free home survey and quote
E: hq@whiteandcompany.co.uk
www.whiteandcompany.co.uk