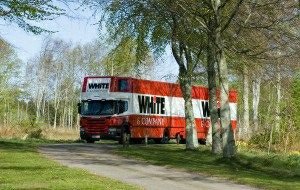 Moving Home & Removals Ramsgate
Moving home and removals Ramsgate: Are you thinking of relocating to Ramsgate and searching for removals Ramsgate? It is good to know that White & Company have been providing removal & storage solutions in the area for over 145 years. As founder members of BAR, FIDI & OMNI, White & Company can provide for a local move, anywhere in the UK, to Europe or any international destination.
Unlike most removal firms, White & Company owns all its vehicles and buildings. We have 17 branch offices covering the UK, from Cornwall to Scotland. We also pride ourselves on using our own trained employees and not agency staff. Our depots are safe, secure, clean and well maintained. We can assure you of the best possible service. Give us a call today to receive your free quotation.
White & Company
23 Invincible Road,
Farnborough,
Hampshire.
GU14 7QU
Tel: 01252 549212 for a free moving quote
E: hq@whiteandcompany.co.uk
Opening Times:
• Mon 09:00 – 17:00
• Tue 09:00 – 17:00
• Wed 09:00 – 17:00
• Thu 09:00 – 17:00
• Fri 09:00 – 17:00
• Sat 09:00 – 12:00
• Sun Closed
Travel Connections & House Removals Ramsgate
Ramsgate has very good connections and is accessed via the: A299/A28/A256/A255. The three closest train stations are: Ramsgate, Dumpton Park (1 mile), Broadstairs (2 miles). The closest three airports are: Manston Airport (3 miles), Lydd Airport (33 miles) and London Southend Airport (34 miles).
Schools & Removals Ramsgate
There is a good choice of schools in the Ramsgate area, with Canterbury Christ Church University providing higher education. It ranks 106th in the Complete University Guide 2016.
• Northwood Centre
• Dame Janet Community Junior School
• Dame Janet Community Infant School
• St George's Church of England Foundation School
• The Marlowe Academy
• The Ellington and Hereson School
• St Lawrence College
• Bradstow School
• Laleham Gap School
Property Prices & House Removals Ramsgate
Homes in this area have shown an increase in price over the last 12 months of 3.95%. Average prices for homes are currently £219,000. You can expect to pay approximately £322,000 for a detached property, for a semi-detached home £241,000 and for a terraced home £210,000. Statistics provided by Zoopla 4th September 2017.
Local Estate Agents & Removals Ramsgate
Cooke & Co. – 78 Queen Street, Ramsgate CT11 9ER
01843 851322. www.cookeandco.com
Ward & Partners – 60 Queen Street, Ramsgate CT11 9EE
01843 597600. www.wardandpartners.co.uk
Mann Countrywide Estate Agents – 17 High Street, Ramsgate CT11 9AG
Tel: 01843 880129. www.manncountrywide.co.uk
Belmonte Bowmanor – 45 Queen Street, Ramsgate CT11 9DZ
Tel: 01843 570057. www. belmonteonline.co.uk
Local Restaurants & Removals Ramsgate
St. Lawrence Tandoori Restaurant – 9 High Street, St. Lawrence, Ramsgate
01843 852255. www.stlawrencetandoori.com
The Bench – 100-114 Harbour Parade, Ramsgate CT11 8LP
01843 588063. www.thebenchwinebar.co.uk
La Magnolia – 9 Westcliff Arcade, Ramsgate CT11 8LH
Tel: 01843 580477. www.lamagnolia.co.uk
Royal Harbour Brasserie – East Pier, Ramsgate CT11 8LS
Tel: 01843 599059. www.royalharbourbrasserie.co.uk
Local Supermarkets & Removals Ramsgate
ASDA – 161 High Street, Ramsgate CT11 9TT
01843 257800. www.storelocator.asda.com
Waitrose – Queen Street, Ramsgate CT11 9EJ
01843 583107. www.waitrose.com
Iceland Foods – 22 King Street, Ramsgate CT11 8NT
Tel: 01843 851366. www.iceland.co.uk
Tesco – 19 St Lawrence High St, Ramsgate CT11 0QW
Tel: 0345 671 9588. www.tesco.com
Nearest Leisure Centres & Removals Ramsgate
Ramsgate Leisure Centre – High Street, Ramsgate CT11 9TT
Phone: 01843 585111. www.yourleisure.uk.com
The Fitness Studio – 9-11 Thanet Road, Broadstairs CT10 1LF
01843 600868. www.elitefitnessstudio.co.uk
Herne Farm Leisure Centre – Crundles, Herne Farm, Ramsgate GU31 4PJ.
Tel: 01730 266874. www.hernefarm.co.uk
The Taro Leisure Centre – Penns Place, Ramsgate GU31 4
Tel: 01730 263996. www.dcleisure.co.uk
Local Leisure Activities & Removals Ramsgate
Ramsgate has been a holiday hot spot for more than 200 years. The pretty Royal Harbour is home to sail boats and motor boats of all shapes and sizes. It has a busy shopping centre with a range of shops and a traditional weekly market. There is a blossoming arts scene with galleries and new businesses are springing up. There is a good choice of restaurants, cafes and pubs. The harbour side is a popular spot, where you can sit outside and dine al fresco which gives the area a Mediterranean feel.
Ramsgate offers residents and visitors a host of leisure activities to enjoy. Historical sites such as Dover Castle and the Ramsgate Maritime Museum uncover the history of the area. There are several lovely parks to wander through, King George VI Memorial Park and Ellington Park are both popular.
Ramsgate Sands beach is a great place to go to for the day, the chalk cliffs dominate the beach and it is a great place to sit and watch the surfers. The long stretch of sandy beach is perfect for the children. Whatever you enjoy in your free time there will be something that appeals to you in Ramsgate.
Ramsgate Harbour
Ramsgate Maritime Museum – is situated in the Clock House on the quayside at Ramsgate Harbour. Ramsgate Maritime Museum focuses strongly on Ramsgate and nearby surrounding area, with a brief introduction to the rest of the region's maritime past.
The Museum building is an exhibit in its own right, being the product of some of the most eminent civil engineers and architects of the early 19th century. The museum has a huge selection of exhibits and displays which explain the maritime history of the area with permanent displays on the development of the Harbour, Navigation, Fishing, Lifeboats and Shipwrecks. A very interesting visitor attraction.
House Removals Ramsgate
This item is brought to you by www.whiteandcompany.co.uk the removals storage and shipping company serving Ramsgate and the surrounding area. This service is aimed at people moving in Ramsgate and for those looking for a local removals, storage and shipping company.
To submit any news story or future events please submit copy and photos to newseditoruk@gmail.com
White & Company Removals Storage & Shipping. Call 01252 549212 for a free moving quote
Because it is so important that your possessions are cared for throughout your entire process, White & Company are members of the British Association of Removers and all services performed are in accordance with European standard BS EN 12522.
White & Company are also proud winners of the British Association of Removers 'Overseas Mover of the Year' Competition 2016 as well as being voted finalists in the 2017 competition.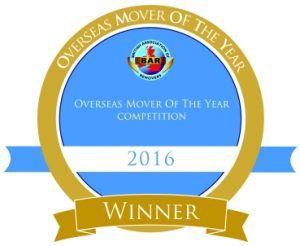 White & Company Have Branches In The Following Locations
Bedford
London
Bournemouth
Dunfermline
Farnborough
Forres,
Guernsey
Harrogate-York
Jersey
Knaresborough
Lancaster
Leeds-Bradford
Plymouth
Portsmouth
Southampton
Telford
Winchester
Opening Times:
Mon 09:00 – 17:00
Tue 09:00 – 17:00
Wed 09:00 – 17:00
Thu 09:00 – 17:00
Fri 09:00 – 17:00
Sat 09:00 – 12:00
Sun Closed