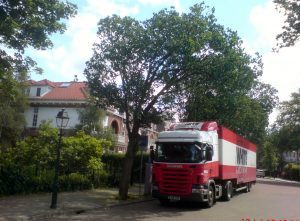 Removals Scarborough
If you are searching for removals Scarborough: White & Company have been based in the area for over 145 years and provide a full removals & storage solution. As founder members of BAR, FIDI & OMNI, White & Company can provide for a local move, anywhere in the UK, Europe or international destination.
With 16 locations around the UK including Knaresborough and the Channel Islands, White & Company are one of the largest and oldest removal firms in the country and offer a removals and storage solution across the whole of the UK.
White & Company Removals Storage & Shipping
Unit 4
St James Business Park
Knaresborough
Harrogate
North Yorkshire
HG5 8PJ
Tel: 01423 594 657 call now for a free home survey and quote
E: hq@whiteandcompany.co.uk
www.whiteandcompany.co.uk
Opening Times:
Mon 09:00 – 17:00
Tue 09:00 – 17:00
Wed 09:00 – 17:00
Thu 09:00 – 17:00
Fri 09:00 – 17:00
Sat 09:00 – 12:00
Sun Closed
Travel Connections and Removals Scarborough
Getting to Scarborough by car is via the: A1(M)/A64. If you are travelling abroad, the closest three airports will be: Durham Tees Valley Airport (42.4 miles), Humberside Airport (50.1 miles) and Leeds Bradford International Airport (57.8 miles). Scarborough has its own train station with two other stations nearby: Seamer (4.0 miles) and Filey (8.4 miles).
Property prices and Removals Scarborough
House prices have risen by 3.71% over the past 12 months. You will expect to pay around £160,675 for the average home. A detached property can be purchased for approximately £248,963, a semi-detached for £165,264 and terraced homes are selling for £124,261.
Estate Agents
Ashtons Estate Agency – 16-18 Falsgrave Rd, Scarborough YO12 5AT
01723 330077. www.fourwallsormore.com
Tower Estates – 60 Falsgrave Road, Scarborough YO12 5AX
0800 975 5335. www.towerestates.co.uk
Restaurants
Harpers – Spital Road, Scarborough YO12 4NW
01944 711339. www.harpersfishandchips.co.uk
Courtyard Restaurant Scarborough – Lady Ediths Dr, Throxenby Hall YO12 5TD
01723 365295. www.oxpasturehallhotel.com
Local Supermarkets and Removals Scarborough
W M Morrison Supermarkets – Falsgrave Rd, Scarborough YO12 5EA
01723 500693. www.sainsburys.co.uk
Salisbury Stores – 65 Seamer Road, Scarborough YO12 4EF
01723 373222. www.premier-stores.co.uk
Hotels
Ox Pasture Hall Hotel – Lady Edith Drive, Scarborough YO12 5TD
01723 365295. www.oxpasturehall.com
Green Gables Hotel – West Bank, Scarborough YO12 4DX
01723 361005. www.greengablesscarborough.co.uk
Leisure
Peasholm Park – Situated in Scarborough and opened in 1912. This is a great place to visit for residents and visitors alike. The oriental themed park is a beautifully kept site, set within a natural glen, showcasing plants, shrubs and trees from the East. Oriental bridges and strategically placed benches are dotted throughout the park, offering tranquil places to sit and relax.
There is a pretty lily pond and a lake, which attracts wild geese, swans and ducks. There is a boating lake with canoes, rowing boats and pedaloes. A bandstand sits in the middle of the lake and music concerts, which are free of charge, can often be heard during the summer season. A picnic area and café offer places to enjoy some refreshments.
Scarborough Sea Life Sanctuary – This is one of the most popular places to visit in Scarborough. The sanctuary gives you the opportunity to get up close to the seals, penguins, sharks and other aquatic animals and fish. The sanctuary has saved many seals over the years and over 350 seal pups have been rescued and released from Yorkshire's only Seal Hospital. There is an interactive rock pool where you can hold the starfish and crabs! New to the sanctuary are the Bonnethead Sharks, introduced this year along with a larger tank. You can watch the keepers feeding the penguins whilst enjoying the seabird's antics as they dive and catch the fish.
Local Schools and Removals Scarborough
Gladstone Road Junior School
Gladstone Road Infant School
Scarborough, Northstead Community Primary School
Pupil Referral Unit
Scarborough Sixth Form College
St Augustine's Roman Catholic School, Scarborough
Scarborough College
Brompton Hall School
Fyling Hall School
Removals Scarborough
This item is brought to you by www.whiteandcompany.co.uk the removals storage and shipping company serving Scarborough and the surrounding area. This service is aimed at people moving in Scarborough and for those looking for a local removals, storage and shipping company.
To submit any news story or future events please submit copy and photos to newseditoruk@gmail.com
Removal Companies Scarborough | Removals Scarborough | Removal Firms Scarborough
White & Company Removals Storage & Shipping. Call 01423 594 657 for a free moving quote
Because it is so important that your possessions are cared for throughout your entire process, White & Company are members of the British Association of Removers and all services performed are in accordance with European standard BS EN 12522
White & Company are also proud winners of the British Association of Removers 'Overseas Mover of the Year' Competition 2016 and finalists in 2017.
 
When moving overseas, making sure you get the best exchange rate possible is essential to starting your new life on a sound footing. White & Company has an exclusive arrangement with an FX Firm (foreign exchange company).
Simply follow the link below to see what additional monies you will receive compared to using your high street bank and to set up a free no obligation account. White & Company/foreign-exchange
Whether you need to arrange monthly payments to service an overseas mortgage, or wish to protect yourself against exchange rate fluctuations and fix the rate for up to a year, we will be able to suggest the most suitable way to do so. Open your free, no obligation account in as long as it takes to stop for a coffee.
White & Company Have Branches In The Following Locations
Bedford
London
Bournemouth
Dunfermline
Farnborough
Forres,
Guernsey
Harrogate-York
Jersey
Knaresborough
Lancaster
Leeds-Bradford
Plymouth
Portsmouth
Southampton
Telford
Winchester
Opening Times:
Mon 09:00 – 17:00
Tue 09:00 – 17:00
Wed 09:00 – 17:00
Thu 09:00 – 17:00
Fri 09:00 – 17:00
Sat 09:00 – 12:00
Sun Closed