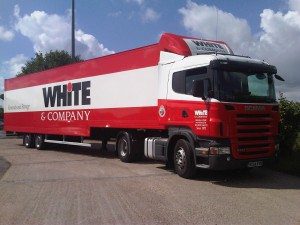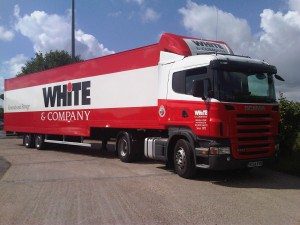 Removals Tokyo
If you are moving locally or looking to move to Tokyo and searching for removals companies in the Tokyo area: White & Company have been serving the area for over 50 years and provide a full removals and storage solution. As founder members of BAR, FIDI & OMNI, White & Company can provide for a local move anywhere in the UK, Europe or any international destination.
Connections & Removals Tokyo
Connections in Tokyo are excellent. The city has an efficient public transport network, which connects to the other larger cities. Japanese public transportation is characterized by its punctuality and its superb service. Tokyo has an extensive bus service and the The Yamanote Line, which connects Tokyo's major city centres. A trip around the whole circle takes approximately one hour. Tokyo has two airports: Narita Airport handles the majority of international flights and only a small number of domestic flights. It is located 38 miles outside the city centre. The more centrally located Haneda Airport handles a smaller number of international flights and the majority of domestic flights.
Schools & Removals Tokyo
There is a good choice of schools in the Tokyo area.
Tokyo International School – http://tokyois.com/new/
The British School in Tokyo – http://www.bst.ac.jp/
K. International School Tokyo – http://www.kist.ed.jp/
Nishimachi International School – http://www.nishimachi.ac.jp/
St. Mary's International School – http://www.smis.ac.jp/
Leisure & Removals Tokyo
Tokyo has so much to offer. It is a country that thrives on the contrasts between modern and traditional and a Japanese attention to detail. There are a wide variety of places to go and sights to see. Tokyo's cuisine is outstanding, has more Michelin stars than any other city. You can enjoy the best sushi you have ever tasted, with ingredients bought from the famous Tsukiji Market. The city has the world's tallest tower, the Tokyo Sky Tree, a twisting spire like no other.
Location & Removals Tokyo
The Tokyo housing market is very active, you can currently expect to pay approximately 1,345,670.00 ¥ per square meter to buy an apartment in the city centre. Outside the centre the prices drop to 641,032.00 ¥.
White & Company
Hillsons Road
Botley
Southampton
SO30 2DY
Tel: 01489 858027 for a free moving quote
E: hq@whiteandcompany.co.uk
Opening Times:
• Mon 09:00 – 17:00
• Tue 09:00 – 17:00
• Wed 09:00 – 17:00
• Thu 09:00 – 17:00
• Fri 09:00 – 17:00
• Sat 09:00 – 12:00
• Sun Closed
Because it is so important that your possessions are cared for throughout your entire process, White & Company are members of the British Association of Removers and all services performed are in accordance with European standard BS EN 12522.
 
When moving overseas, making sure you get the best exchange rate possible is essential to starting your new life on a sound footing. White & Company has an exclusive arrangement with an FX Firm (foreign exchange company). Simply follow the link below to see what additional monies you will receive compared to using your high street bank and to set up a free no obligation account. White & Company/foreign-exchange
Whether you need to arrange monthly payments to service an overseas mortgage, or wish to protect yourself against exchange rate fluctuations and fix the rate for up to a year, we will be able to suggest the most suitable way to do so. Open your free, no obligation account in as long as it takes to stop for a coffee.
Removals Tokyo
This item is brought to you by www.whiteandcompany.co.uk the removals storage and shipping company serving Tokyo and the surrounding area. This service is aimed at people moving in Tokyo and for those looking for a local removals, storage and shipping company.
To submit any news story or future events please submit copy and photos to newseditoruk@gmail.com
Moving to Tokyo | Removal Companies Tokyo | Removals Tokyo
White & Company Removals Storage & Shipping. Call 01489 858027 for a free moving quote