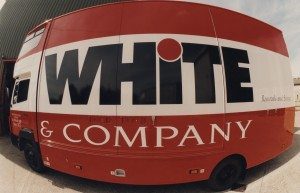 Removals Widnes
If you are relocating to Cheshire and searching house removals Widnes: White & Company have been based in the area for over 145 years and provide a full removals & storage solution. As founder members of BAR, FIDI & OMNI, White & Company can provide for a local move, anywhere in the UK, Europe or international destination.
Travel Connections & House Removals Widnes
Reaching Widnes by road would be via the: A557/M62/A561/A530/A57. The closest train stations are: Widnes, Runcorn (0.9 miles) and Hough Green (2.2 miles). The closest airports are: Liverpool John Lennon Airport (4.9 miles), Manchester International Airport (19.0 miles) and Blackpool International Airport (31.5 miles)
Property Prices & House Removals Widnes
Properties in the Widnes area have decreased in value over the past 12 months by 2.67%. The average asking price currently is £163,000. For a detached property you should expect to pay around £263,000, for a semi-detached home £152,000 and terraced homes £100,000. Statistics provided by Zoopla 24th July 2017.
Estate Agents & House Removals Widnes
Academy Estate Agents – 89-91 Albert Road, Widnes WA8 6JS
0151 420 6337. www.academyestateagents.co.uk
Entwistle Green Estate Agents – 49 Albert Road, Widnes WA8 6JS
0151 268 8163. www.entwistlegreen.co.uk
Restaurants & House Removals Widnes
Dragon Buffet Restaurant – 52-56 Albert Road, Widnes WA8 6JT
0151 422 9898. www.newdragonbuffet.co.uk
Scholars Restaurant – Riverside College, Kingsway, Widnes WA8 7QQ
0151 257 2015. www.riversidecollege.ac.uk
Local Supermarkets & House Removals Widnes
Morrisons – Fir Park Off Queensbury Way, Widnes WA8 9BD
0151 257 8992. www.morrisons.co.uk
ASDA – Widnes Road, Widnes WA8 6AH
0151 422 5900. www.asda.com
Hotels & House Removals Widnes
The Hillcrest Hotel – 75 Cronton Lane, Widnes WA8 9AR
0151 424 1616. www.corushotels.com
Mersey Hotel – 146-148 Mersey Rd, Widnes WA8 0DT
0151 538 6028. www.themerseyhotel.co.uk
Leisure & House Removals Widnes
Delamere Forest – Get back to nature and spend a few hours or the whole day in this beautiful forest. It is very popular with hikers, cyclists, horse riders and dog walkers. It is also a haven for wildlife, including the beautiful small tortoise shell butterfly, greater spotted woodpecker, white faced darter dragonfly, green woodpecker, siskin and southern hawker dragonfly.
Older children can join an orienteering group, which is a great way to explore the forest and develop navigation skills. Take a picnic or enjoy a snack at the café. With Plenty of parking and no entrance fee, this makes for a really cheap day out.
Local Schools & House Removals Widnes
West Bank Primary School
Runcorn All Saints CofE Primary School
St Gerard's Roman Catholic Primary and Nursery School
Riverside College Halton
Weston Point College
Grange Comprehensive School
Chesnut Lodge Special School
Ashley School
Cavendish High School
Local Council & House Removals Widnes
If you are planning to move to Widnes and need information on schools, planning permission, parking permits or council tax, council planning permission meetings are held on a regular basis. Simply contact: www.mycounciltax.org.uk
Cable & Phone Connections & House Removals Widnes
If you're moving to Widnes and need to know the broadband availability, simply visit: https://www.cable.co.uk/
White & Company
38a Port Royal Avenue
Lune Ind Est
Lancaster
LA1 5QP
Tel: 01524 884 660 call now for a free home survey and quote
E: hq@whiteandcompany.co.uk
www.whiteandcompany.co.uk
Opening Times:
Mon 09:00 – 17:00
Tue 09:00 – 17:00
Wed 09:00 – 17:00
Thu 09:00 – 17:00
Fri 09:00 – 17:00
Sat 09:00 – 12:00
Sun Closed
White & Company Have Branches In The Following Locations
Bedford
London
Bournemouth
Dunfermline
Farnborough
Forres
Guernsey
Harrogate-York
Jersey
Knaresborough
Lancaster
Leeds-Bradford
Plymouth
Portsmouth
Southampton
Telford
Winchester
White & Company are also proud winners of the British Association of Removers  'Overseas Mover of the Year' Competition 2016 and finalists for 2017

House Removals Widnes | Removals Widnes | Furniture Removals Widnes
Tel: 01524 884 660 call now for a free home survey and quote
E: hq@whiteandcompany.co.uk
www.whiteandcompany.co.uk