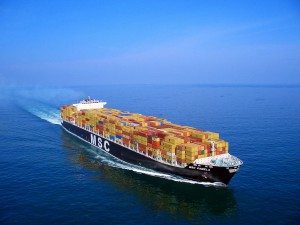 Why Move To The USA
A question often asked is Why Move To The USA?.The United States is a country with a wide range of choice when it comes to choosing a place to live. In a country where the weather, tax, and even laws vary from state to state, deciding where to move to in America is never going to be an easy decision to make. So whether you're thinking of selling your home and relocating entirely, or moving for a few years or months for work, we've made note of things to consider when choosing where to live in the USA.
White & Company have been based in the area for over 145 years and provide a full removals & storage solution. As founder members of BAR, FIDI & OMNI White & Company can provide for a local move, anywhere in the UK, Europe or to any international destination across the world.
Why Move To The USA & Removals
The weather differs depending on the state. Being a lot bigger than the UK, the severity of weather conditions varies depending where in the country you are. For example New England gets some extreme cold weather despite its beauty, while Arizona can get so hot it's uncomfortable to go outside. Somewhere like California, with its near constant sun and very little rainfall, is ideal if you like constant warmth with no interruptions.
The cities in the US can offer you the chance to fit right in. There is a huge amount of diversity in the cities which allows you the chance to be completely anonymous, which means no one will be commenting on your British accent as they've become accustomed to it, along with many others.  It is a melting pot of cultures and will encourage everyone to be themselves.
The previous being said, the smaller suburbs of the US are just as inviting in their own way. There are smaller and more scenically beautiful places in America which offer some amazing and picturesque views of stunning scenery away from the hustle and bustle of the main cities. Smaller towns in the US with a less dense population can offer you a quieter life but, in most circumstances they are situated not too far from large cities making it easier to be able to find work.
Why Move To The USA & Property Prices
Typically, a house in the USA will get you more space and bedrooms for your money than you would spend in the UK. According to http://www.bbcamerica.com/, for the price of a three bedroom semi in Hull you could get a, 'four bedroom, 3000 square foot home in Dallas'.
The only other thing to think about is the actual move. You must make sure you let the right people know you are leaving the country, from friends and family to the HMRC. Also, ensure you have a good overseas shipping company to handle your belongings, but that goes for any international relocation. Good luck!
This item is brought to you by www.whiteandcompany.co.uk, removals storage and shipping company serving the USA and the surrounding area. This service is aimed at people moving in the USA and for those looking for a local removals, storage and shipping company.
To submit any news story or future events please submit copy and photos to newseditoruk@gmail.com
Moving to the USA | Why Move To The USA | Removal Firms USA
White & Company Removals Storage & Shipping. Call 01489 858027 for a free moving quote