Famously known as the 'city of gold', more and more people are moving to Johannesburg with its great job prospects, low living costs and culture steeped in rich history.
Formed during the late 19th century gold rush, it is fondly referred to as either Joburg or Jozi by the locals.
Joburg is South Africa's largest city and one of the youngest cities in the world.
It's been rebuilt four times in the span of a century from tented camps, to tin shanties, to Edwardian bricks and finally to the modern metropolis we see today.
Over 40% of the world's gold has been found in Witwatersrand Basin, and centuries later this city still has a booming economy and a huge cultural diversity, where expats are welcomed with open arms year on year.
If the enticement of gold isn't enough for you, then here are some more things you should know before moving to Jozi:
1. Friendliest People on Earth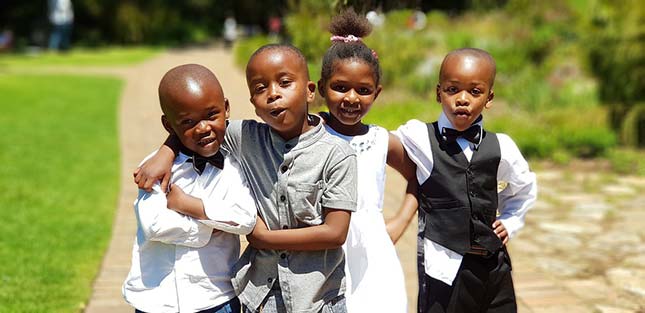 With English being the official language of South Africa, expats have no need to worry day-to-day about language barriers.
South African's also have their own language.
Afrikaans is derived from Dutch and Flemish and is widely spoken throughout the region.
People will often make eye contact and smile everywhere you go.
It has been described as a huge 'city that functions like a town'.
Making new friends within days of moving here will be all but impossible, making your move here all the more comfortable.
2. Traffic from Hell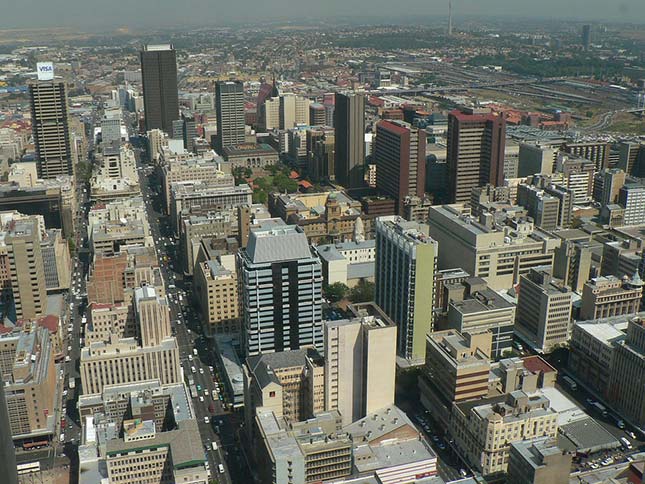 Johannesburg is the most congested city in South Africa at rush hour.
Whilst some may find it difficult to avoid rush hour, it is advised if possible.
Shared taxis, minicabs and buses are the favoured way of travelling due to the traffic.
This being said, a bike sharing scheme is growing in popularity within Johannesburg and officials are slowly putting more infrastructure in place to make cycling throughout the city far safer.
So beat the traffic, save money, and get fit by cycling to work and avoiding the horrendous 'rush hour from hell'.
3. Cradle of Humankind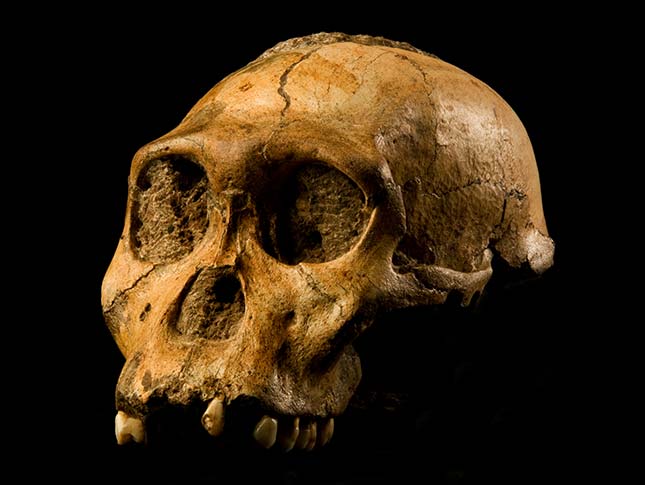 The UNESCO World Heritage, Cradle of Humankind, is home to around 40% of the world's human ancestor fossils.
The world-class exhibition centre, Maropeng, focuses on the development of humans and our ancestors over the past few million years.
With the site covering an area of 50km, new fossils are being found even to this day.
With Maropeng being within an hour's drive from Johannesburg, it is definitely worth setting aside a day to visit.
4. Brilliant Weather 320 Days of the Year
City of Gold boasts amazing weather and glorious sunsets all year round.
Unlike the UK, winter is from beginning of June till end of August and Summer is the beginning of December till the end of February.
Summer days are warm and rounded off with astounding thunderstorms and winter days are mild and sunny.
Even though the seasons are flipped, Johannesburg still has the perfect climate all year round.
5. Abundance of Jobs
Source:
tradingeconomics.com
It's more likely that you've heard that there is fierce competition in Johannesburg for jobs rather than an abundance of them.
Well, you're right and wrong.
The competition for entry-level jobs is high in the city due to the ever-increasing population.
For those expats looking to move here, you're in luck if you have any skills that are in high demand.
These include a variety of jobs such as medicine, engineering, finance and more!
6. One with Nature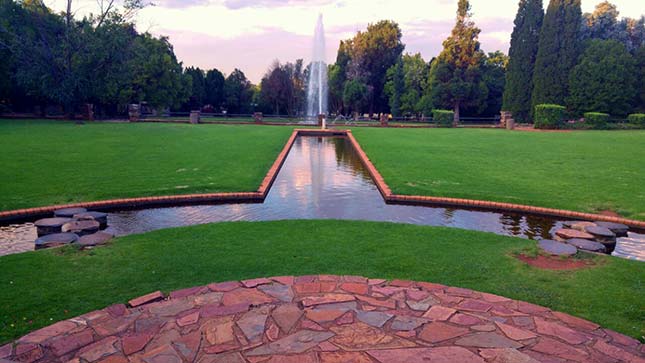 Johannesburg is bustling with nature.
Many regard the city itself to be the world's biggest man-made forest, with 6 million trees having been planted throughout the city.
If you're a nature lover, then the abundance of parks and green spaces will astonish you.
TripAdvisor rates Johannesburg Botanical Garden and Delta Park as the top two 'nature and parks' in Johannesburg.
With multiple nature reserves and over 2000 parks, there is a lifetime's worth of exploring to be had.
7. Boomtown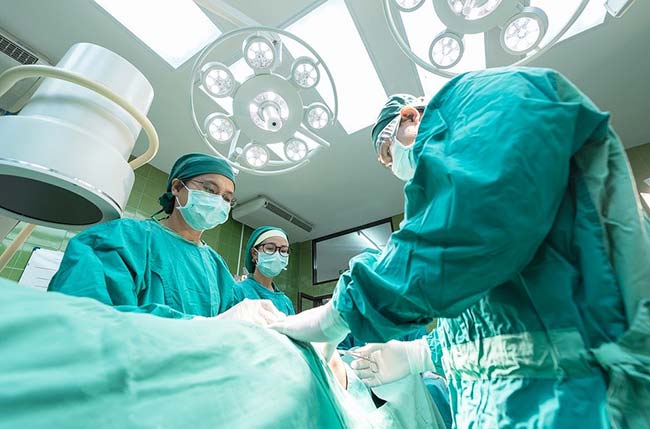 Johannesburg was the last great boomtown in the 19th century, experiencing a sudden and rapid population and economic growth.
Whilst this may have occurred over 130 years ago, Jozi is still considered a boomtown as the city is in a constant state of development.
This means that skilled workers will have no trouble finding jobs over in Johannesburg, especially in the medical and financial sectors.
8. Reputation for Crime is Overplayed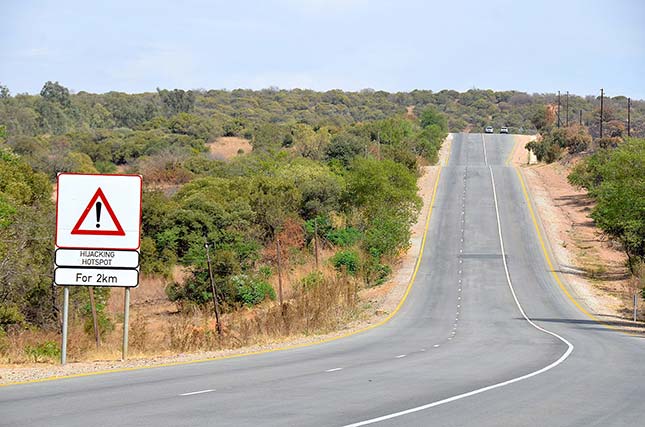 In Johannesburg, you are more likely to be greeted with smiles and jokes than be robbed or attacked.
Whilst Jozi has the unpopular title of, 'World's most dangerous city', it is often overplayed.
Crime has decreased significantly since receiving the title in the 1980s.
The government is still fighting day on day to continually decrease crime, investing billions of Rands cleaning up the city. It is now a far safer place to live.
9. Cost of Living is Low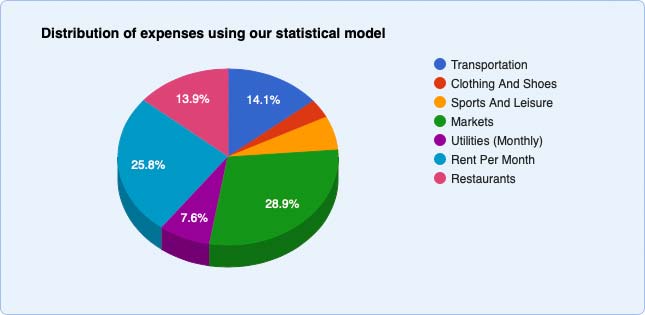 If you're moving from the UK, then you're in for a treat.
The cost of living in Johannesburg is far lower than that in the London and other areas.
On average, a meal will be 50% less and rent being up to 80% less in Johannesburg than London!
10. Ridiculously Cheap Accommodation
As you've just read, rent is so much cheaper here that it's almost unbelievable.
I'm sure your next question might be, 'Well, how much will my own place cost me then?'
On average, every square metre to buy an apartment in the city centre is 94% CHEAPER than London, with the average price of a property being only £245,000 (property24).
So what are you waiting for?
Move to Jozi and start enjoying a better quality of life, with your own pool to keep you cool on those hot summer days.
11. Moving to Johannesburg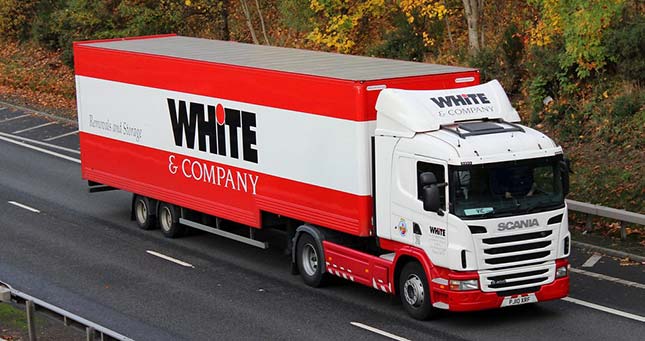 Now you know all that you need to know before moving to Johannesburg, it's time to figure out how to get there.
Over the years, White & Company has positioned itself as the international removals firm of choice for all Removals to South Africa.
Our experience is second to none.
As members of BAR, FIDI and OMNI, White & Company have been relocating people to destinations all over South Africa and to other countries worldwide for 145 years.
Our experienced teams located across the UK will pack and prepare your valuable, fragile and bulky furniture ready for export.
To find out more about how we could get your dream move to the City of Gold underway, don't hesitate to give us call today.
Alternatively fill out a quick quote form or chat to our Bot and we'll get in touch with you straight away.