Are you thinking of living in one of the best areas of Bolton?
Bolton is an area that offers buyers the complete package.
The area, near Manchester, boasts an interesting history, great culture, some beautiful countryside, lively nightlife and some very well priced properties.
In recent years some areas of Bolton have emerged as more desirable than others.
Some areas of Bolton will appeal to different buyers depending on their requirements.
We have put together a guide to life in Greater Manchester Moving Guide of the best places to areas of Bolton to live.
This will ensure you are as well informed as you can possibly be.
By providing all the necessary information for the most desirable areas of Bolton, you can make a well-informed decision of the best place to move to when living in the region.
Lostock
Both a convenient and attractive location, Lostock is among the best areas of Bolton's superlative residential neighbourhoods with plenty of wonderful facilities to boot.
The local railway station provides quick links to Manchester City as well as to other large towns in the area such as Preston, Blackburn, and Wigan.
Travelling by road is also fast as the area sits close to the M61, the M60, M65, & M6 motorways.
Lostock has some great places to visit nearby.
At Middlebrook Retail & Leisure Park you can enjoy retail and leisure. The complex is packed with high street shops. It has a cinema, a bowling alley, and a number of restaurants.
On the housing front, homes sell quickly, but stock is low. Residents tend to stay and put down roots here which means there is always demand for properties in Lostock.
It is no surprise that all this convenience comes at a price.
The average cost paid for a property in Lostock over the last 3 months is £285,500 – much more expensive than Bolton as a whole, where you can anticipate paying on average £195,090 to own a home.
Lostock is an all-rounder which manages to combine all the practical requirements amid an attractive location with plenty of recreational activities too.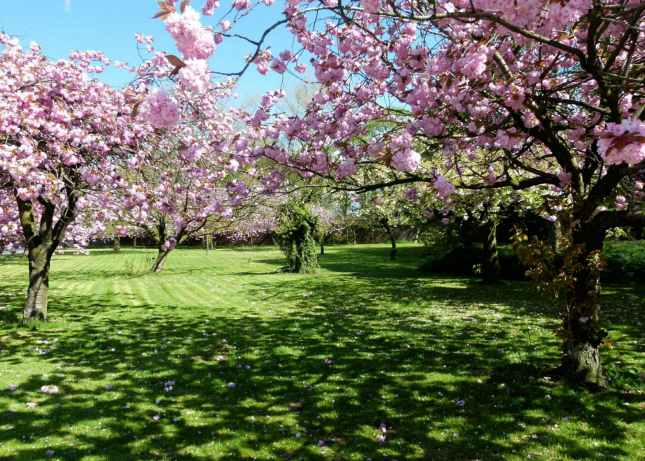 Heaton
Heaton is a mostly residential district of Bolton. It lies about 2 miles northwest of Bolton town centre.
Sitting on the lower south facing slopes of the West Pennine Moors makes this Bolton suburb a very pretty spot indeed.
The area appeals to all types including students from Manchester and Bolton universities as well as young professionals and families.
Although Heaton has its own retail offering, ideal for a quick shop, nearby Bolton is ideal for shopaholics. It boasts three shopping centres of varying sizes including a plethora of big-store retail brands, and a weekly market.
The busy local housing market is varied in both style and price; however, it has a high average of £478,919 and there are currently over 100 properties for sale in the area.
The three closest state primary schools are performing to a high standard. There are several Ofsted rated "good" secondaries to choose from with the "outstanding" Rumworth School being the most popular.
You will find all sorts of things to do and places to visit within Heaton such as Queens Park. A traditional Victorian public park with grassy areas and trees, a modern playground, and a cafe. Alternatively, Seven Acres Country Park, a tranquil wildlife reserve with walking and cycling paths, simple seating and open views is another great space to explore.
Although Heaton is a small area it has all that you need on a daily basis for both work and pleasure, plus you can be out of the area via its great travel links in no time when required.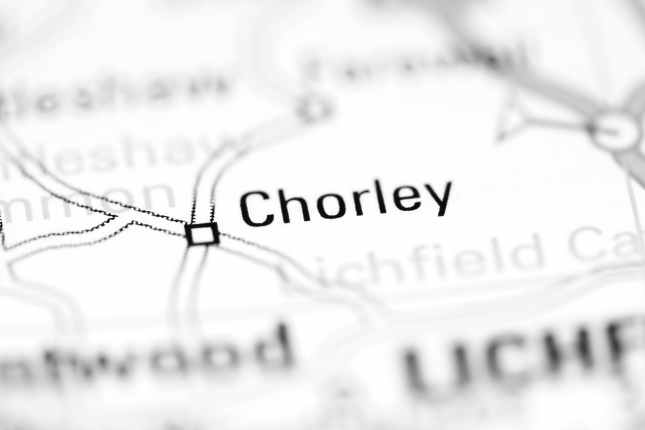 Chorley
Being a good central location is among one of the many perks of living in Chorley.
Access to Bolton, Wigan and Preston makes it desirable for commuters who would rather live in a relatively small town with a great local community.
Chorley, like most Lancashire towns, gained its wealth from the Industrial Revolution of the 19th century which was also responsible for the town's growth.
Chorley was a vital cotton town with many mills littering the skyline up to the late twentieth century.
Today following a swathe of regeneration projects modern Chorley is one of the most popular places to live in the Northwest due to the access to all major commuter networks via road and rail to Manchester, Preston and Bolton and its proximity to the stunning Lancashire countryside.
Among the most sought-after areas in Chorley are the rural locations of Withnell, Brinscall, Wheelton and Eccleston.
Another big draw is education. Parents choose this area because of its many Ofsted rated "outstanding" and "good" schools. These well-regarded state schools are complemented by no less than 6 private establishments.
Local green spaces include Yarrow Valley Country Park and Cuerdan Valley Park. Both boast stunning areas for residents.
Whilst the centre of Chorley benefits from a diverse selection of popular high street shops and smaller independent boutiques
Another little gem of a locality near Greater Manchester which provides everything you need and catering for all ages.
Kearsley
Kearsley is a small town with a population of around 14,500.
Sitting south of the county, Kearsley is eight miles northwest of Manchester, five miles south-west of Bury and just under four miles south of Bolton.
During the Industrial Revolution a papermill, cotton mills, chemical works, an iron foundry, a quarry and 15 coal mines operated within its boundaries. Later in the mid-19th Century the area was home to a busy coal mining community.
Today, Kearsley is mainly residential and has little industry. The one remaining mill is now a multi occupancy building housing retail and light engineering and the three local industrial estates employ a number of residents which mainly work within the transport industry.
Like many of the town surrounding Bolton, connections are good. Kearsley railway station is on Stoneclough Road, from where there is a service northbound to Bolton and southbound to Manchester.
A large proportion of locals travel along the A666 which passes through the town heading to both Manchester and Bolton ideal for work and leisure purposes.
Residents have much to look forward to as under review currently is a huge redevelopment of the town. Kearsley town centre is to receive a face lift and improvements to its main shopping area making it a more appealing place to be for local people and for visitors.
According to Zoopla the average price paid for a house here is £140,988 and the value of properties has increased by 4.78% in the last year.
No surprise then that Kearsley has become a sought-after location in which to live offering great value for money.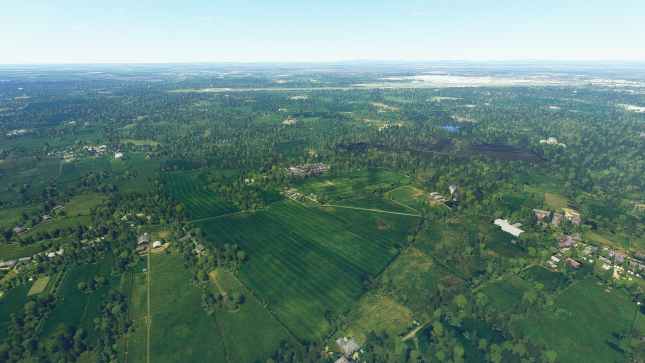 Over Hulton
Over Hulton is a suburb of Westhoughton within the Metropolitan Borough of Bolton.
In days gone by the area was home to an important manor.
Held by the Hulton family, hence the area's name.
The estate was rich in coal mines.
The last surviving member of the Hulton dynasty was Sir Geoffrey Hulton.
His family had owned the land for 800 years until it was sold in 1958.
Ideal for the demands of modern life, Over Hulton, like numerous local neighbourhoods and suburbs enjoys strong motor way links including access to the main M61.
Bordered by Farnworth and Bolton to the north and Walkden to the east.
There is a swathe of convenient amenities available nearby.
It is a highly desirable suburb with families as it is within the catchment of several Ofsted "outstanding" and "good" schools.
When you have time to relax and get out and about, Over Hulton features a number of interesting ancient sites including Winter Hill Tumulus, White Brow Cairn and Noon Hill.
Local green spaces are plentiful too with lakes and woodlands nearby.
Horrocks Wood and Walker Folds Woods are wonderful places to walk in nature whilst The Turton Reservoirs and Rushtons Brook. Are popular waterside areas.
Cities to visit near Over Hulton include Salford, and Manchester. Perfect to visit when you hanker for a little more of a buzz or are seeking a special restaurant for an important occasion, you don't have to travel far.
Quiet and safe but not boring, Over Hulton is a practical locale, able to deliver quality education with plenty of great amenities on its doorstep.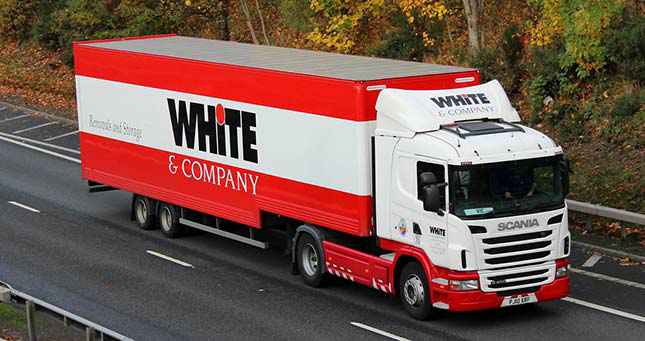 Ready to Move to One of These Areas of Bolton?
Did any of these areas of Bolton on our list stand out to you?
What are you waiting for?
You can start planning your perfect move to Bolton with the assistance of White & Company today!
Whether you are moving to one of these locations for the amazing transport links, the great schools or the delightful scenery, we will ensure your belongings arrive safely without disruption.
Give us a call today or fill out a quick quote form to see how we can get your removals to Bolton underway!