Where are the best places to live in Essex?
If you are looking for the best commuter hub into London, the only way is Essex.
Essex's appeal has always been present to those who know the county well.
The area's popularity has undoubtedly increased in recent years.
Its fantastic location and stunning towns mean it is no surprise that more and more people are choosing Essex as their new home.
With popular commuter areas in Greater London and Surrey being some of the least affordable locations in the UK, Essex offers a great alternative for commuters.
Many homeowners now also desire more rural locations.
Areas that offer more living space as well as the flexibility that the commuter lifestyle encompasses.
Across the UK, more buyers are making the decision to move to Essex.
Its plethora of amazing commuter towns, top-class schooling and fascinating history make it an ideal location for a variety of buyers.
With so many great areas to choose from, it is hard to know where to start.
Essex's great location makes most of its towns fantastic for commuters.
So, whether you are seeking a great spot to raise a family, a rural haven with great travel links or a thriving town, Essex has you covered!
Here is our comprehensive guide to the best places to live in Essex.
The Best Towns for Commuters
While there may be several reasons to consider moving to Essex, it is undeniable that the county appeals massively to commuters.
A large number of people moving to the county do so because of the fantastic transport links Essex has to the capital.
Essex offers buyers a great alternative to the lively lifestyle of London.
Escaping the hustle and bustle of the capital, living in Essex balances thriving towns with the peace and quiet provided by the countryside.
For commuters living in the county, there is no sacrifice of interests, meaning there are several ideal places to live in Essex.
These are our top picks for commuters looking to make the move to Essex.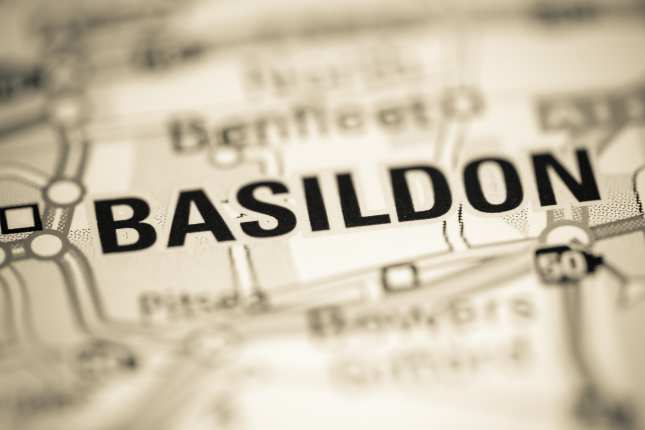 Basildon
Basildon is a large commuter town in Essex.
The town has grown massively in recent years and now encompasses a few smaller towns such as Pitsea.
With a typical journey to London taking less than 35 minutes, Basildon is the perfect location for commuters.
If you prefer driving, the journey to central London takes just over an hour.
Basildon's excellent location means that the rest of Essex and the coast are also within easy access.
A day out at the beach in Southend-on-Sea is only 20 minutes' drive or train journey away!
House prices in the town and nearby areas are also very appealing.
The average house price in Basildon stands at around £250,842 in July 2020 (statistics from Zoopla).
This represents fantastic value when compared to the average house price in London, which is currently averaging at £595,443!
If you are considering buying a flat, properties are selling for an average of £151,666 in July 2020.
It is an ideal location for all.
Basildon represents everything that is great about the average Essex town.
Home to an array of great shops, affordable housing, and with continued investment into the town, it offers its residents a highly desirable lifestyle.
It is clear to see why Basildon makes our list of the best places to live in Essex.
Purfleet
Another fantastic commuter hub, Purfleet lies on the banks of the River Thames.
Commuters flock to this Essex town thanks to the terrific 33 minutes commute from Purfleet station to London Liverpool Street.
This extremely desirable travel time makes Purfleet one of Essex's prime commuter towns.
It offers residents the balance of having London on your doorstep whilst also having great access to the benefits of living away from the fast-paced capital city.
Purfleet is home to some great amenities of its own, with the popular Lakeside Shopping centre the standout location.
Nearby Davy Down Nature Preserve provides locals with a haven of beautiful countryside and wildlife.
Again, Purfleet offers buyers fantastic value.
The average cost of a property in the town in July sits at just £190,979!
This is significantly less than both the capital city and the Essex average.
Purfleet's balance of urban and rural living coupled with its great amenities and affordable housing make it a desirable location.
All of this makes the town one of the best places to live in Essex.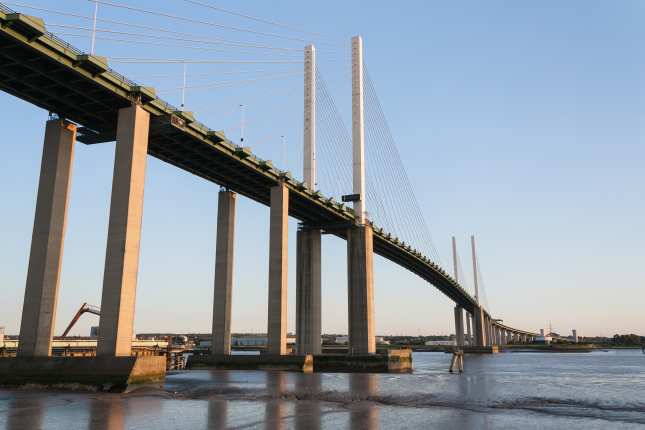 Grays
Located in Thurrock and bordering with nearby Purfleet, Grays is another of the top commuter towns in Essex.
With easy access to the M25 which is located only 2 miles away, Grays provides residents with fantastic road links to the rest of the county.
Local Grays Station also ensures that commuters have great links to the capital.
The average journey time to London is an amazing 39 minutes!
A yearly season ticket will set commuters back a little over £2,300 which represents fantastic value across the region.
Not only is Grays a fantastic commuter location, but it also offers top-quality provisions.
The town is well suited for young families.
Both Harris Primary Academy Chafford Hundred and Quarry Hill Academy have obtained outstanding reviews from Ofsted.
Furthermore, local South Essex College has recently opened its £45 million campus, making further education options plentiful.
Grays also gives residents great access to the well-renowned shopping complex of Lakeside in Thurrock.
Home to a multitude of big brand retail stores, Lakeside has everything you will need for a sport of retail therapy.
Average house prices in Grays currently stand at £300,653.
This is some £40,000 less than the average price for the whole of Essex, signifying great value.
If you are a commuter thinking of living in Essex, Grays could be ideal for you.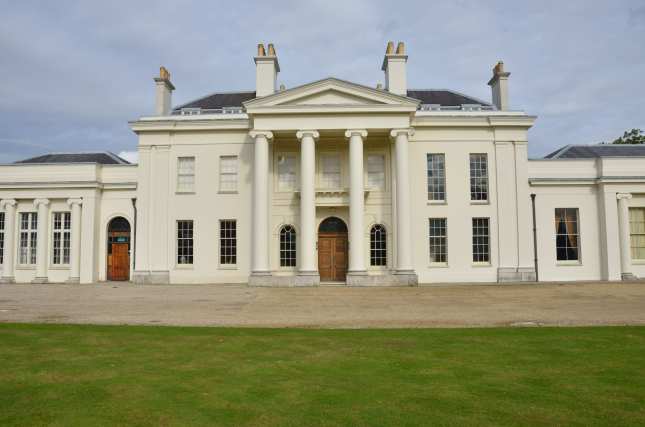 Chelmsford
Named as The Sunday Times Best Place to Live 2018, Chelmsford has established itself as one of the top commuter locations in the whole of the UK.
Since it officially became a city in 2012, Chelmsford has gone from strength to strength.
The city is home to several green spaces, including Hylands Park, which ensures residents are never too far from nature.
Chelmsford also provides fantastic amenities.
The recently renovated Bond Street presents some fantastic shopping opportunities and gives the city a much-welcomed boost in retail options.
The jewel in Chelmsford's crown is certainly its location and connectivity.
It is only a 15-minute drive to the M25, linking the city with the home counties and Greater London.
The adjacent A12 also connects Chelmsford to London and the east coast, making a day out at the beach an easy option.
For London commuters, the train is a far more common option.
Chelmsford provides an astonishing commuting time of just 34 minutes directly to London Liverpool Street station.
This outstanding provision sets Chelmsford apart from the pack!
Chelmsford's station continues to improve.
Since gaining city status investment into the region has soared, meaning more frequent trains and a newly refurbished station.
and first-time buyers can quickly get on the market. A one-bedroom or starter home costs an average of £211,000.
Trains to Chelmsford to Liverpool Street Station are roughly 35 minutes, with the average house price standing at £390,189 according to Zoopla.
Chelmsford has been continually growing and improving since receiving City status, being an attractive city to all who think of moving to Essex. It is clear why it has been so successful in the Sunday Time Best Places to Live and, with many ongoing developments, the future for Chelmsford is bright indeed.
Rural Areas
Essex is home to a wide array of stunning rural locations and has an extremely diverse range of wildlife to be found throughout its countryside.
Around 70% of the county is classed as rural, so moving to Essex as a commuter often means living in a rural location.
It is no surprise that many commuters are looking to move to Essex for the rural lifestyle.
With this in mind, these are our picks of the best rural places to live in Essex.
Castle Hedingham
Located in northeast Essex, Castle Hedingham sits around 3 miles from the nearby town of Halstead.
A village befitting its name, Castle Hedingham is centred around the Norman Keep first built in the year 1100!
The village has been formed around the castle and maintains its amazing history whilst also championing the surrounding countryside.
Nearby Dedham Vale, an Area of Outstanding Natural Beauty, is a particularly popular rural location in Essex and sees thousands of visitor's flock to the region every year.
Living in Castle Hedingham is ideal for those seeking a rural location.
Whilst commuting from the village is not ideal, nearby Chelmsford offers fantastic transport links to London and the rest of Essex.
Castle Hedingham is a prime rural location and house prices reflect this.
The average cost of a property in the village sits at £397,514.
This is significantly higher than the £336,451 average across the county.
Castle Hedingham offers its residents a rich history as well as access to some stunning natural beauty.
The rural appeal of the villages means that it earns a place on our list of the best places to live in Essex.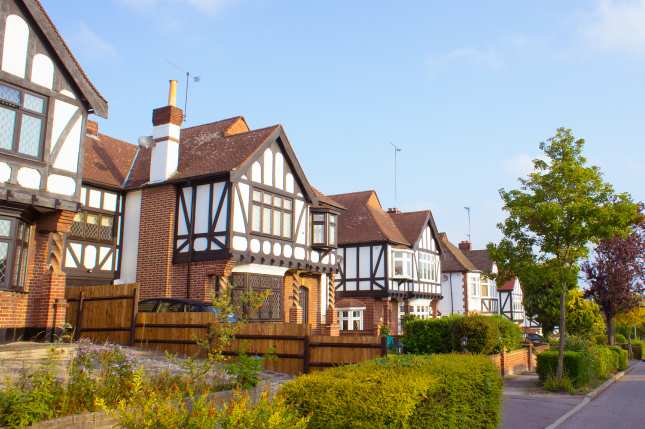 Billericay
Popularised by the renowned sitcom 'Gavin and Stacey', you may already have an impression of Billericay.
A small town situated in the borough of Basildon, Billericay is popular with locals thanks to its balance of connectivity and rural living.
The town is nestled amongst several protected science and wildlife sites, ensuring its rural charm is maintained.
Nearby Mill Meadows, Lake Meadows and Norsey Wood Local Nature Reserve are particularly popular with locals.
However, Billericay is not your average countryside location.
It is home to a thriving high street, offering residents an array of popular shops and restaurants.
With a fantastic commuting time of 40 minutes from the local Billericay Station to London, the town is ideal for buyers looking for the best of both worlds.
Living in Billericay is not cheap thanks to its premium location and charming landscape.
The average cost of a property in the town is currently £492,869, almost £50,000 above the Essex average.
However, Billericay offers residents the perfect balance of rural and urban living and is one of the top places to live in Essex.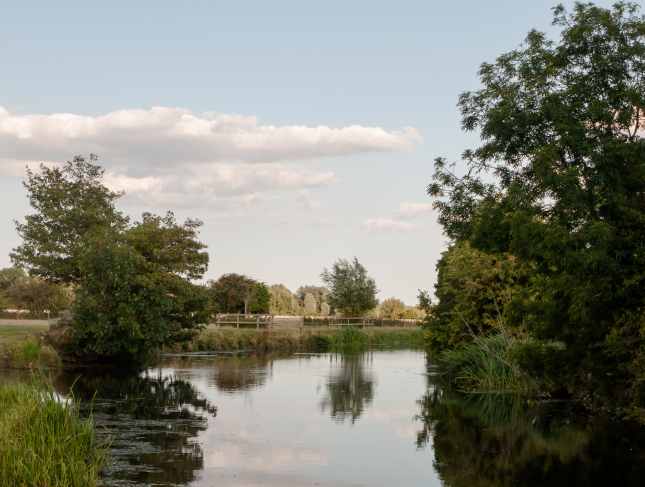 Dedham
The picturesque town of Dedham is located to the North of Colchester.
The area emerged as a renowned Essex location thanks to the famous paintings of John Constable.
Constable's work illustrates the stunning Dedham Vale countryside, much of the scenery depicted has not changed to this date!
The stunning Dedham Vale is the focal point of many of Constables paintings and remains a popular rural escape for the residents of Essex and beyond.
Dedham is situated in a perfect location.
Close to both Colchester and London, Dedham's residents aren't overwhelmed by the hectic restrictions of a city but are close enough not to feel too remote.
The well-renowned beauty and history of Dedham means that purchasing a property here is not cheap.
The average cost of a property in the area is £544,514 in July 2020.
This is substantially higher than the average cost across Essex and is similar to the cost you can expect to find in London.
However, Dedham offers rural beauty that is hard to match.
For this reason, Dedham is clearly one of the best places to live in Essex.
Commuter Towns for Families
Moving home with a family is never an easy undertaking.
You need to guarantee that there is an abundance of top-quality schools (both primary and secondary), entertainment facilities and sufficient family activities to be involved in.
This can be made more difficult when you also have to consider commuting!
If you are a commuter with a young family, these are our picks of the best places to live in Essex.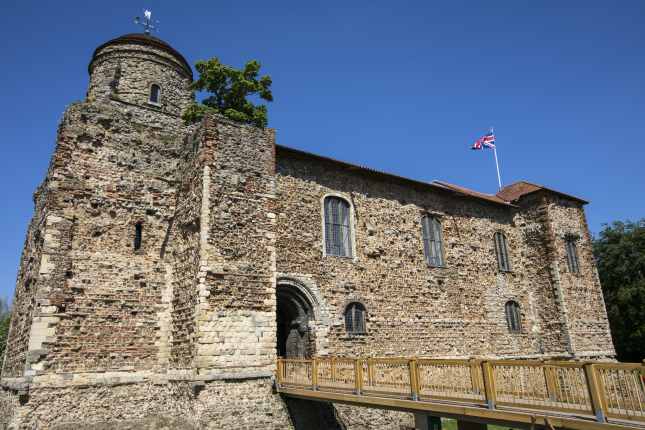 Colchester
Britain's first city, Colchester has a particularly fascinating history.
The city was established as a fortress by the roman empire and has remained an important trading hub throughout history.
But do not be fooled into thinking that Colchester is a city of the past.
The area can keep up with the times.
Colchester is home to some fantastic amenities for families, including the popular Colchester Zoo.
The city also offers a well-balanced mixture of an excellent standard of living, superb education, and an ideal commute to London.
Providing an extraordinary array of state schools and private schools, children in Colchester receive a very high standard of education.
Stand out schools include Colchester Royal Grammar School, Colchester County High School for Girls and The Gilberd School.
This exceptional level of education makes Colchester one of the most desirable locations for commuters with families.
Commuting from Colchester is extremely easy.
Transport links from the city give easy access to both London and the rest of Essex.
In 2019 the Daily Mail reported that living in Colchester was the best choice for those looking to commute to London for work.
Travelling between Colchester and Liverpool Street station takes just 49 minutes and season tickets are extremely well priced when compared to most other Essex towns.
The nearby A12 connects Colchester to London and the east coast, making a day out at the beach or weekend in the capital easy.
These great connections mean it is no wonder that living in Colchester is a great choice for commuters.
As of July 2020, the average house price in Colchester sits at £286,071.
This signifies great value, not only within Essex but also when compared to London.
Ideal for families and commuters, the area clearly stands out from the crowd.
Colchester has undoubtedly distinguished itself as one of Essex's best commuter towns.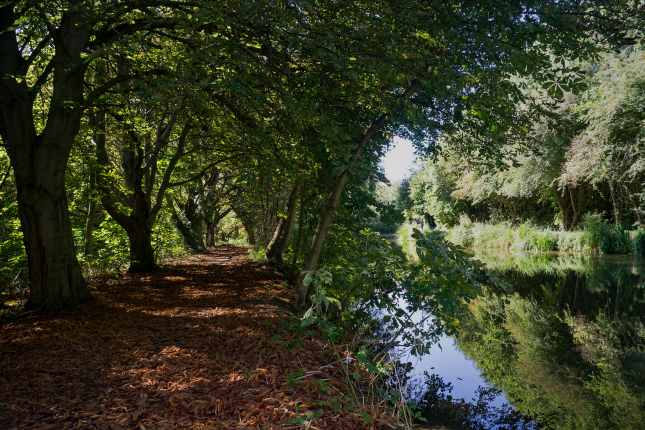 Harlow
Harlow is a town with a diverse blending of historic buildings, green spaces and modern amenities.
The town has seen a rise in recognition in recent years.
Harlow offers commuters a fantastic location.
Its proximity to both the M11 and M25 as well as the short travel time of 34 minutes to London makes it ideal for commuting.
With great contact to ample green spaces and the Essex countryside, Harlow's surrounding green belt ensures residents are never too far away from the natural world.
Harlow has emerged as one of the prime locations in Essex for commuters with families.
Hare Street Community Primary School and Nursery is one of the standout schools in the region.
Having recently received the coveted 'outstanding' review from Ofsted, it is certainly a popular choice in the town.
The town is also home to several fantastic activities and clubs for children.
Harlow is home to some fantastic amenities.
Boasting a wide variety of shops, local Harvey Centre ensures that residents have access to all of the big-name high-street retailers.
For more niche boutique stores, Old Harlow is the place to be.
Harlow offers buyers a wide range of property types.
Depending on where you look within the town properties vary.
Regardless of where you are in Harlow, most homes are within easy commutable distance of London.
As of July 2020, the average price of a property in Harlow is £301,676.
Whilst this isn't the cheapest location on our list, it still represents fantastic value.
When compared to the average cost of a property in Essex, those buying in Harlow save almost £40,000.
If you are thinking of living in Essex, Harlow could be the ideal location for you, especially those with a young family.
Saffron Walden
A quaint town in the Uttlesford district of Essex, Saffron Walden is a close-knit community.
While the town is only small, there is a distinct friendly atmosphere here that welcomes new residents into the local community.
Home to an array of shops from big businesses to the local community store, the town has a great balance of convenience and community.
Saffron Walden offers residents access to numerous primary and secondary schools.
The schools are all very highly regarded, with all the institutions receiving good to outstanding reports from Ofsted.
Saffron Walden is another of Essex's rural havens.
Whilst commuting is still easy, residents can enjoy the more remote location of the town.
Being in the countryside, Saffron Walden offers spectacular walks, a number of vibrant festivals and a generally calmer pace of life.
It is the ideal spot to build a family and remains a popular location for buyers.
The town's popularity is reflected in its property prices.
The average cost of a property in Saffron Walden is currently £424,265.
Whilst this is above average for Essex, the towns great schools, friendly community and rural location justify this price tag.
It is clear to see why Saffron Walden earns a spot as one of the best places to live in Essex.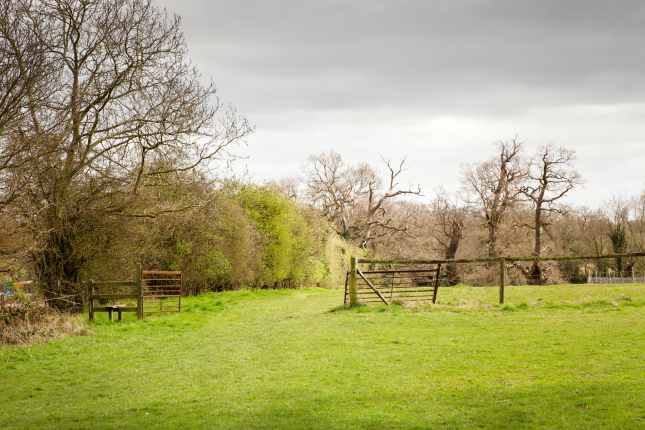 Manningtree
Manningtree was ranked as the 7th best place to live in the East of England in the Sunday Times' Best Places to Live 2019.
Located on the coast around 20 minutes from Colchester, Manningtree is emerging as one of the most popular locations for young families in Essex.
It is a vibrant town with activities to interest all.
The local beach and nearby Cattawade Nature Reserve mean there is fun to be had all year round.
Commuting from this coastal town could not be easier.
The fastest train will bring you to London is just under and hour, this is extraordinary considering its seaside location.
This town is one of the cheapest coastal areas to buy a home in Essex.
The current average price of a property in Manningtree is £286,730,
This is substantially less than the average for both Essex and London!
Considering Manningtree's fantastic coastal location and its great connectivity, it is clear to see why this town makes it onto our list of best places to live in Essex.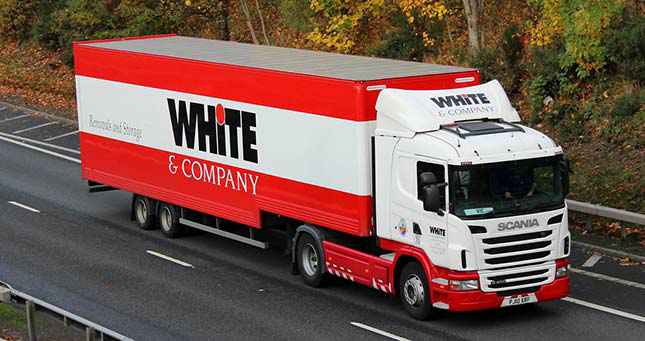 Ready to live in Essex?
Are you considering moving to Essex?
Did any of these places to live in Essex appeal to you?
It is time to begin planning your perfect move to Essex.
You can start organising your dream move to Essex with the assistance of White & Company.
Whether you are moving to one of these locations for the great transport links, the amazing value properties, or the wonderful rural landscape, we will ensure your belongings arrive safely without disruption.
Give us a call today or fill out a quick quote form to see how we can get your removals to Leicester started!