Are you considering moving house and searching for some of the cheapest places to live in the UK?
There are a number of factors that will contribute to where you may decide to relocate.
If price is a key consideration we are here to help!
We have compiled a list of the 15 cheapest places to live in the UK.
Spanning across the whole of the UK, one of these exceptional locations is sure to suit you.
Here are the cheapest places to live in the UK!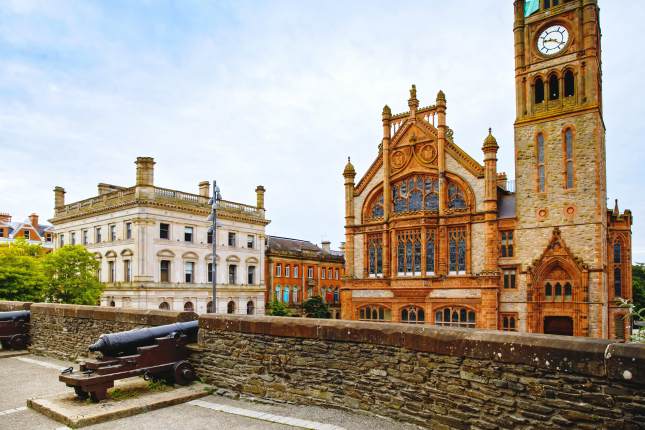 1. Derry
One of Ireland's most charming cities, Derry is packed with a host of attractions and bags of history.
Derry or Londonderry, its official title, is not just a wonderful place to visit, it also offers its residents a low cost of living.
Even though this wonderful city is the second largest in Northern Ireland, you can still own your own 3-bedroomed house for the incredible sum of only £114,950.
Your pennies will definitely go further here and, you will also enjoy a great quality of life too.
2. Carlisle
Scotland has always offered great value for money with regard to housing and living costs and the neighbouring county of Cumbria is no different.
Carlisle, located within the county of Cumbria, is the county town and the administrative centre of the City of Carlisle district.
As Carlisle has developed, it has become a hub for culture and commerce and an industrial Borderland centre.
Many people flock here for work and to enjoy the easy lifestyle, along with the added perk of its reasonably priced homes.
With the average home costing £169,186, it is no surprise Carlisle is attracting young buyers to the area, eager to own their first property.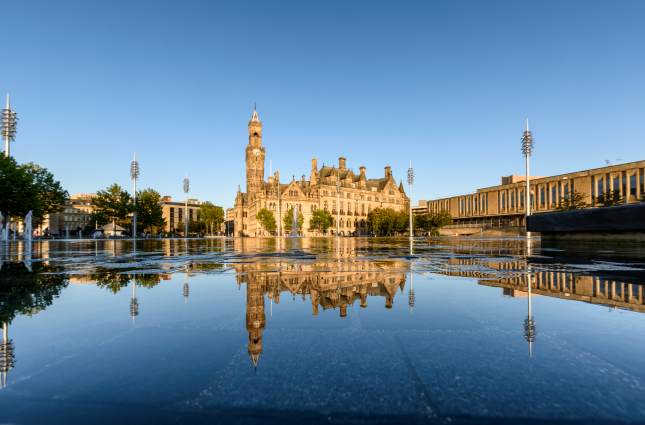 3. Bradford
As the UK's Youngest City, Bradford has a diverse and vibrant population.
Next to Leeds, Bradford is the second-largest urban area in West Yorkshire and one of the biggest cities in the UK.
It is its multinational population that is part of its attraction. A melting pot of culture and food.
You would be excused for thinking it could be rather expensive to live here.
However, Bradford is actually a low-cost place to live.
If you are on the lookout for an affordable property, look no further.
The average home currently costs £149,025; however, you can also buy a two-bedroom terraced home for the unbelievable price of £15,000!
Small wonder many are leaving nearby Leeds, whose properties are on average over £100,000 more expensive, to reside in cost-effective Bradford.
4. Stirling
Along with the vast majority of Scottish towns and cities, Stirling is a relatively cheap place to live.
Stirling sits almost in the middle of Scotland sandwiched between Edinburgh and Glasgow.
Along with a low cost of living you can also enjoy the city's urban green space as well as its stunning surroundings, in particular the Loch Lomond & Trossachs National Park.
Having Edinburgh well within commuting distance means that residents can take full advantage of the lower cost of property in Stirling but enjoy the higher wages of the capital city.
In fact, Stirling had been named several times as the most affordable city in the UK according to the Scottish estate agents Clyde Property.
Whilst the average cost of a home in Stirling may be comparatively a little higher than other areas across Scotland at £228,378, compared to Edinburgh's £318,015 it still offers great value for money.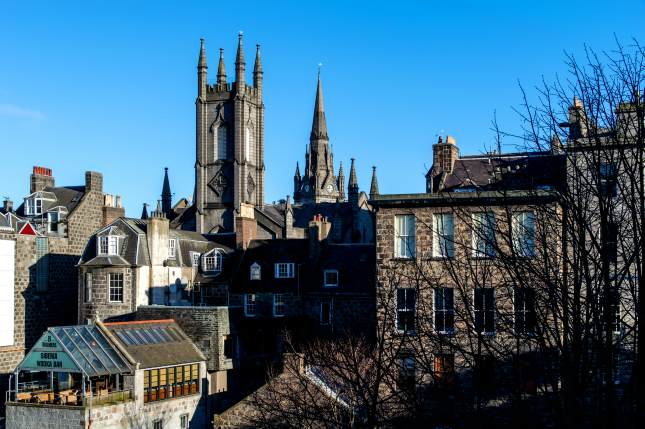 5. Aberdeen
The city of Aberdeen, Scotland's third most populous city, has a reputation for a high quality of life.
Thousands of students are attracted here by its two world-renowned universities.
High technology in the electronics design and development industry, research in agriculture and fishing, and the oil industry have largely been responsible for Aberdeen's economic boom and low unemployment rate.
Whilst its economy may be booming, the cost of living in Aberdeen is not.
It is still a relatively cost-effective location.
Homes are very well priced and sell at an average of £199,711.
Though this is the average price, one-bedroom flats are on sale for £30,000, pretty much unheard-of south of the border.
Not a total surprise then to find that many of those who travel to Aberdeen to find work, or study here tend to end up staying.
6. Glasgow
As Scotland's most populous city, Glasgow is a bustling cultural melting pot and an excellent place to live.
Aptly nicknamed by some as "Little London", it is a great place to call home.
It offers plenty of green space, cultural events, incredible restaurants, world-class shopping, and more attractions than the average city.
According to Glasgow Live, the city has been in the top five most searched places to live in the UK for two years in a row, well ahead of Edinburgh.
Plus, a flat in Glasgow typically costs £45,000, a bargain compared to the Scottish Capital's equivalent costing £100,000.
As far as city life goes, living in Glasgow is a winner all around.
7. Perth
Generally known as the "Gateway to the Highlands", Perth is one of Scotland's smaller cities.
In 2020, the Scottish Sun newspaper named Perth "the happiest place to live in Scotland".
Perhaps the fact that it enjoys a low cost of living has contributed to it being such a great place to live.
According to Rightmove, Properties in Perth had an overall average of £185,382 over the last 12 months.
Additionally, house values are on the rise, up 9% from the previous year, so now could be the best time to invest in Perth.
As covid has shown many of us have developed a greater appreciation for green space and nature.
Perth not only ticks the low housing cost box, but it also puts a big tick in the access to nearby rural places and as it sits on the banks of the River Tay, waterside locations are also easily accessible.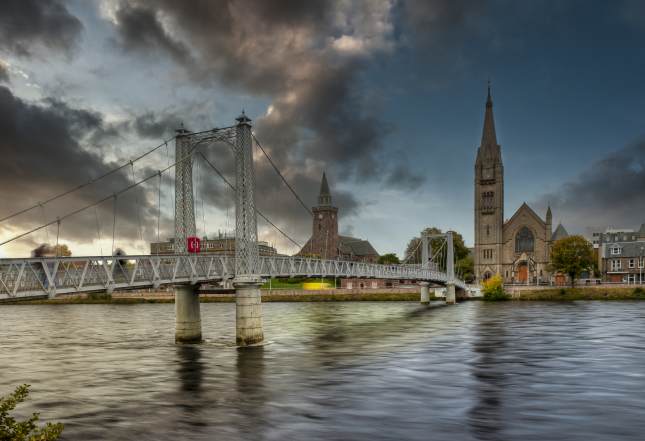 8. Inverness
Regarded as the capital of the Highlands, Inverness offers buyers some stunning landscapes.
Living in Inverness means both the Highlands and the Cairngorms are right on your doorstep.
If you decide to relocate to Inverness, the magnificent Northern Lights are viewable every day!
In recent years, Inverness' population has grown at a rapid pace.
The current population is around 70,000, a true testament to the popularity of the area.
Inverness is not only one of the cheapest places to live in the UK, it is also among Europe's fastest-growing cities.
In fact, it is ranked fifth out of 189 British cities when it comes to quality of life.
Inverness is a particularly small location.
This not only adds to the sense of community but also ensures that Inverness is particularly easy to navigate.
The whole area is easily accessible by either foot, car, bus or rail.
Life in Inverness means you have the choice of city, rural or coastal living.
Now to the reason Inverness is on our list.
House prices in the area are exceptionally low, with the current average property price sitting at £215,351.
9. Hull
Living in Hull is another great option for those looking for the cheapest places to live in the UK.
Hull sits on the Humber estuary in North Yorkshire and has for a long time been one of England's most important maritime cities.
Hull has acted as a hub for business and trade between the UK and northern Europe, making it a very important city.
House prices in Hull are well below the UK average, acting as a major draw factor for families considering moving to the area.
Small townhouses and detached are constantly being snapped up at fractional prices, especially when compared to similar cities in the area.
The current average property price in Hull is £154,359, clearly worthy of our top 15 list!
Living in Hull also offers good transport links for those looking to work outside of the city.
Moving to Hull is an excellent option for those looking for the cheapest places to live in the UK!
10. Dundee
Another Scottish location, Dundee is the next addition to our cheapest places to live in the UK list.
Sitting on the north bank of the River Tay, one of the most picturesque rivers in Scotland, Dundee is Scotland's fourth largest city.
The city is around 62 miles from Edinburgh and 81 miles from Glasgow, meaning it is particularly well placed in the region.
Another smaller city, getting around Dundee is particularly easy via foot.
However, living in Dundee also means locals have access to some great public transport options as well.
Calling Dundee home means you will have access to a range of extremely affordable housing.
In fact, properties in Dundee are even more reasonably priced than in many of Scotland's other cities!
The average house price in Dundee is £183,504 of July 2022.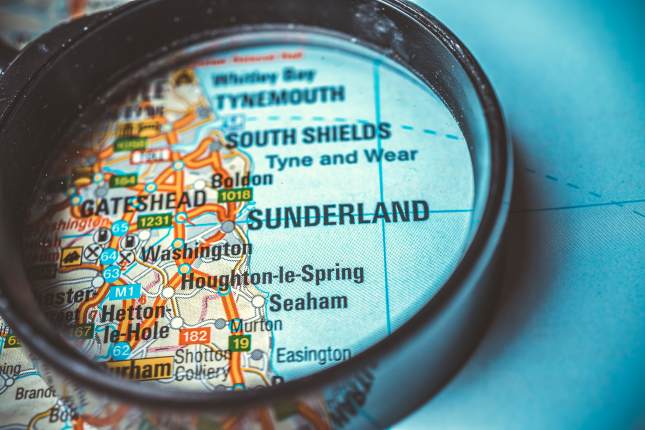 11. Sunderland
Sunderland is an important addition to our list of cheapest places to live in the UK.
The city which is home to around 190,000 people was in fact considered the 2nd most affordable city in the UK as of 2018!
Whilst this includes costs of living, house prices in Sunderland are also very reasonable.
As of July 2022, house prices are sitting at an average of £157,250!
Not only is the city very well priced, it is also extremely well connected.
The popular city of Newcastle is just 14 miles away, with Durham (another addition to our list) just 13 miles by road!
Living in Sunderland means locals have access to excellent rail links with other UK cities.
The city is on the Green Line of the Tyne and Wear Metro, meaning Sunderland is very well connected for commuters.
12. Lisburn
Living in Lisburn is an excellent option for those seeking the cheapest places to live in the UK.
It is Northern Ireland's third-biggest city and makes up part of the Belfast Metropolitan Area.
This means commuting times into Belfast's centre are outstanding, averaging only 15 minutes!
Lisburn's 46,000-strong population reside in an area boasting the lowest unemployment rates, highest earnings, and highest life expectancy in Northern Ireland!
Not only is it an excellent place to call home for all of these reasons, but Lisburn is also very well priced.
As of July 2022, the average price for a property in the area is £236,485.
This is great value for an area that boasts as many accolades as Lisburn.
Lisburn ensures plenty of employment opportunities, with manufacturing being an important staple of the local economy.
The city's public sector is the biggest employer for locals, with around a third of all jobs in the city falling into this bracket.
Clearly, Lisburn is a worthy addition to our list!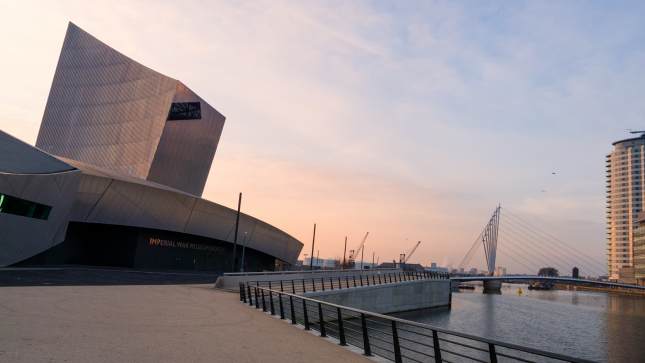 13. Salford
Sitting in Northwest England, Salford lies in the heart of Greater Manchester.
Not only is Salford one of the cheapest places to live in the UK, it is also one of the most convenient places to live in the area.
Living here offers excellent transport connections to nearby cities.
This includes links via both road and rail.
Salford offers locals convenient connections to Liverpool, Huddersfield, Leeds and even as far as Blackpool!
Living in Salford and the surrounding area offers buyers almost every type of property.
Ranging from new to old, one-bedroom apartments up to luxurious 10-bedroom mansions.
However, overall Salford is a cheap place to live.
As of July 2022, the average property price in Salford is £212,178.
It is evident why living in Salford is a great option for those looking at the cheapest places to live in the UK.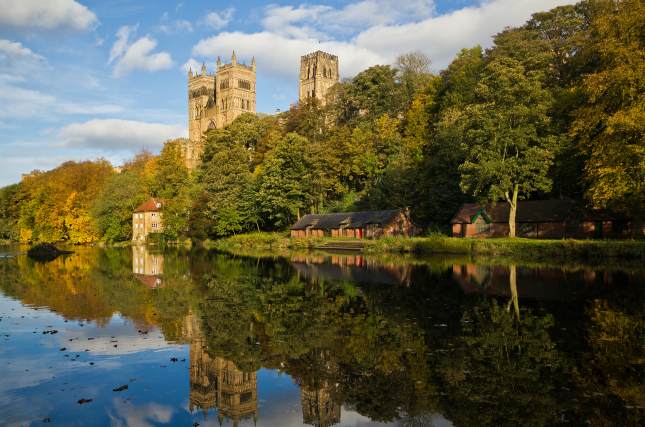 14. Durham
A city renowned for its prestigious and high performing university, Durham is a small cathedral city filled with history and culture.
Sitting on the River Wear in the North-East of England, it is perhaps a surprise addition to our list considering its pedigree.
However, living in Durham is extremely well priced!
As of July 2022, the average property price in the city is £175,458, making it more than worthy of its place on our list of cheapest places to live in the UK.
Durham offers locals a unique sense of community that is hard to find in larger cities.
The high number of students living in the city means there is no shortage of amenities.
There are some great restaurants, cafes and entertainment venues.
Living in Durham also means locals have great access to the stunning Northern Pennines.
Meaning a rural escape is always on the cards!
15. Liverpool
Living in Liverpool is an attractive prospect for a variety of buyers!
A world-famous city, Liverpool has in fact been voted as one of the best cities in the UK for work-life balance.
This is thanks in part to its lively atmosphere, the friendly locals and the range of excellent employment opportunities,
Another significant factor in Liverpool's popularity is the cost of properties in the area!
The average price of a property in Liverpool is £195,284 of July 2022.
Living in Liverpool also means locals can enjoy the stunning Lake District.
Just a short drive out of the lively metropolis, you can enjoy Snowdonia's stunning landscape and the area's rugged fells and beautiful lakes.
Moving to Liverpool offers buyers an excellent location with plenty to do, making it one of the best and cheapest locations to live in the UK!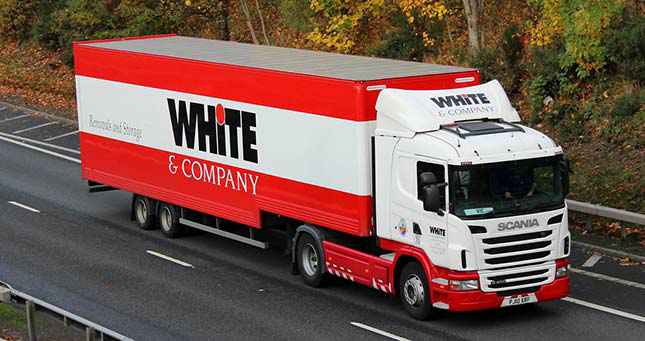 Ready to Start Your Move?
Hopefully, you have found our guide helpful and will soon be moving to one of the cheapest places to live in the UK.
You can start preparing for your dream move with the help of our house removals service from White & Company today!
Regardless of which location you choose to move to, we will ensure your belongings arrive safely without disruption.
White & Company are also pleased to announce our new video survey service.
During these unprecedented times, we can safely conduct remote removals surveys, ascertaining all the relevant information for your move, all from the comfort of your own home.
So, give us a call today or fill out a quick quote form to see how we can get your dream move in the works.