Last Update: 5th January 2022
Are you thinking of moving to a new area, if so you are sure to love our 14 facts about Liverpool in 2022!
Liverpool is certainly a household name, both across the UK and the rest of the world!
Locals have access to a range of excellent amenities as well as a truly unique sense of belonging!
Living in Liverpool is undoubtedly a great choice for so many.
Relocating to a new city is never an easy task.
There are numerous factors to take into consideration before you start moving.
If you are moving to a completely new area there may be some things you would like to know!
Before you move, it is advisable to gather as much information about an area as you can.
We are here to provide some great facts about Liverpool!
In this blog, we hope to deliver a thorough guide packed with tips and facts about Liverpool, ideal for those thinking of moving to the city.
Covering everything from fun facts about Liverpool, to the cost of buying a home in the city, we aim to provide you with a comprehensive guide.
If you are thinking of moving, here are our 14 top facts about Liverpool in 2022.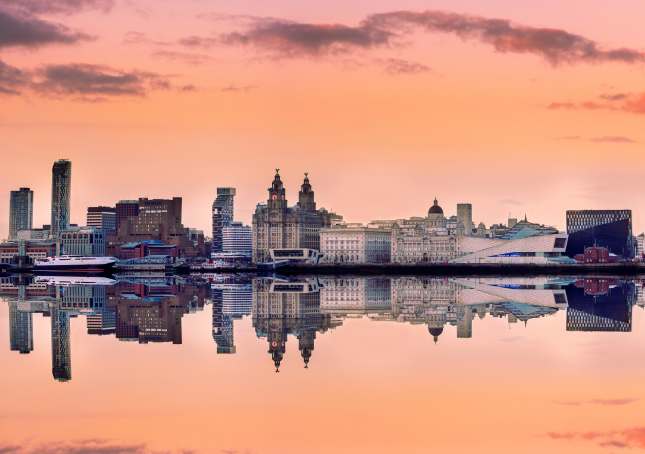 Overview
Liverpool has become synonymous with many things.
The home of The Beatles.
Two world-renowned football teams.
The famous Mersey River.
All these facts about Liverpool are well very well known!
It is perhaps these more well-known facts that initially draw people to the city.
However, Liverpool's appeal spread far beyond these surface-level details.
Liverpool is one of the most important cultural cities across the whole of the UK!
Here are a few interesting facts about Liverpool that cement the city as an important hub in Britain.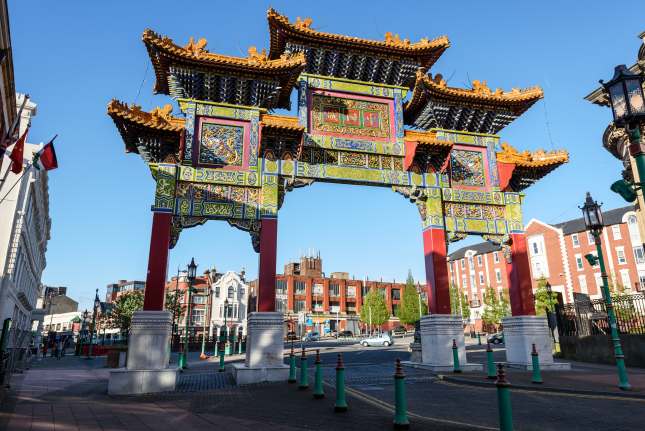 Diversity
One great fact about Liverpool is the diversity that is present in the city.
Liverpool is famous for being the home of the largest Chinese Arch in the whole of Europe.
Not only is the city home to this fantastic structure, it is also the home to Europe's largest Chinese community!
Trade links between Liverpool and Shanghai from 1834 onwards saw the arrival of Chinese immigrants who settled in the city.
Whilst Liverpool's original china town was demolished in the 1930s, the strong Chinese community in the city saw a new China Town emerge.
During the 1970s, Nelson Street became the new hub of Chinatown.
Business eventually extended into Berry Street, Duke Street and Upper Pitt Street where they remain.
Liverpool's historic docks also mean the city is home to the oldest black community in the whole of the UK!
Liverpool remains a very diverse city, adding to the city's excellent community spirit!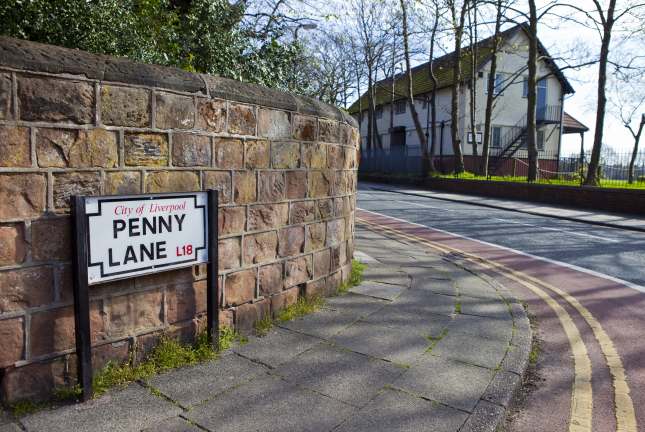 Pop Capital of the World
This is a fun fact about Liverpool that many may already know.
Liverpool is widely regarded as the pop capital of the world!
More residents from this historic city have achieved number one records than any other city in the world!
But don't just take it from me, the Guinness Book of World Records can confirm this fact!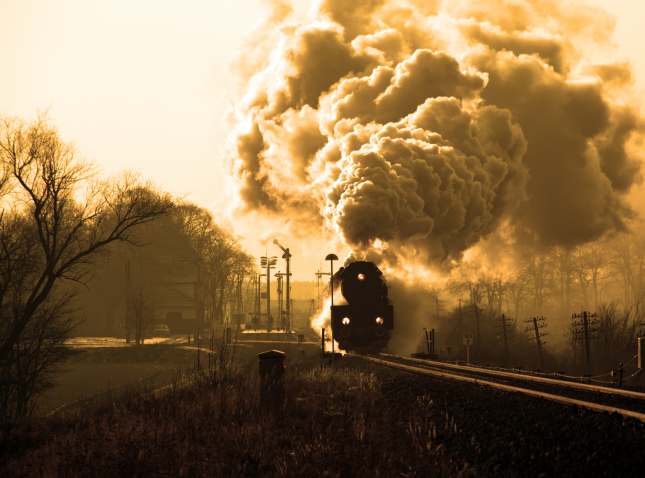 Pioneering Transport
This fact about Liverpool may be one of the most influential.
The city hosted the first-ever passenger railway line!
Taking place in September of 1830, passengers boarded a train from Liverpool's Crown Street to Manchester's Liverpool Road.
These steam-powered trains greatly advanced the expansion of the railway networks across the whole of Britain, a transport system that fuelled the industrial revolution.
Thanks, Liverpool!
Not so Big Ben
Big Ben is perhaps the most famous clock in the world.
However, London's prominent clock is not the largest in the UK!
In fact, the biggest clock face in the UK can be found in Liverpool.
At 25 feet, the Liver Building's clock faces trump Big Ben by 2 foot!
Once one of the tallest buildings in the UK, the Liver Building was one of the very first buildings to be built with reinforced concrete.
The grade 1 listed Royal Liver Building is certainly one of the most prominent landmarks in the city.
Next time you are strolling around the city be sure to check the time on the UK's largest clock!
A Historic City
Whilst England's capital is one of the most historic cities in the world, Liverpool is not too far behind.
A little known fact about Liverpool is that the city is home to the most museums outside of London!
In fact, with 2,500 listed buildings and 250 public monuments, Liverpool has the largest collection of Grade 1 buildings outside of the capital.
Living in the city will certainly appeal to all of you history lovers!
There is a truly diverse range of museums and galleries to explore throughout Liverpool.
Click here to check out the top ten according to TripAdvisor.
We hope you enjoy many educational and mind-expanding days out in the city!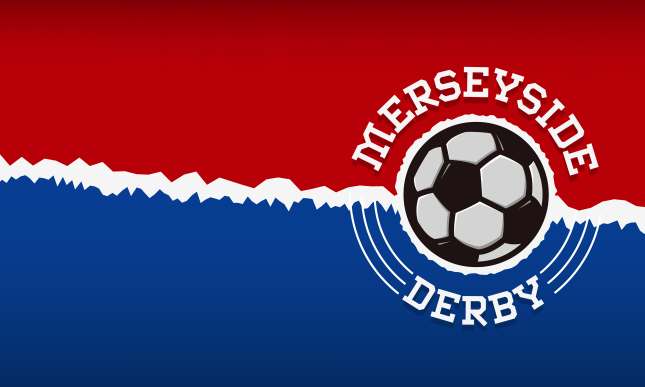 Football Heritage
This has to be one of the most significant facts about Liverpool.
The city is home to both Liverpool and Everton FC.
In fact, Liverpool is the most successful footballing city across England!
Between them, the clubs have amassed an astonishing 27 League championships, 6 European Cups, 3 UEFA Cups, a Cup Winners cup, 12 FA Cups, 8 League Cups and a FIFA club world cup!
That is quite an extensive list!
Liverpool FC are currently one of the best club teams in England and perhaps the whole of Europe!
Whilst fans are not currently able to attend live matches, be sure to support one of the local teams when fans return, hopefully soon!
House Prices
One of the most appealing facts about Liverpool's housing market is the low cost of property.
For a City with great accessibility, a vast supply of entertainment venues, attractions, and the friendliness of Liverpudlians together with an average price for a home of £197,091 in January 2022, it makes for an incredibly popular locality.
There have been a number of regeneration projects, in particular the £5 billion northern docks area site where hundreds of new homes have been constructed overlooking the Mersey.
According to Zoopla, there are 954 properties waiting to be sold with prices starting from as low as £25,000.
In terms of property types, flats in Liverpool sold for an average of £163,691 and terraced houses for £129,487.
Below are some of the most popular areas to buy and the average cost to do so:
Crosby, close to rural areas and the beach – £311,669
Aigburth an expensive neighbourhood, well connected and with a small village feel and good schools, hence its popularity with families – £260,035
The City centre of course means everything is close at hand both for work and entertainment £184,055
Anfield, home to Liverpool football team has some of the most affordable property in the City – £93,283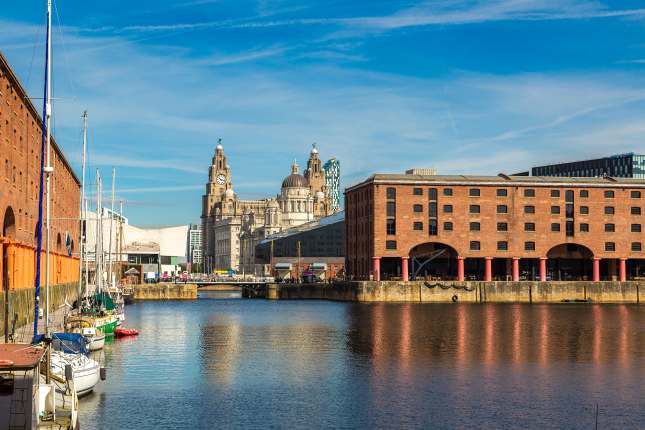 Rent Prices
There are various reasons why renting has become so much more popular in recent years.
The high cost of property has meant that swathes of people are priced out of the market for one.
Renting also means you don't have to worry about costly maintenance bills, you have more flexibility regarding where you live and absolutely no worries about downturns in the economy, which for homeowners often leads to negative equity.
Renting in Liverpool makes total sense.
Lettings are just as busy as sales and just as reasonably priced at an average of £855pcm in January 2022.
Compare this to London's average of £2622pcm and you can see just how cheap it is to rent in Liverpool.
Many lettings are taken up by the thousands of students who attend Liverpool's three main universities.
However, of the 2228 properties available for rent, a good proportion make up homes which are 3,4 and 5 bedrooms so there is also plenty of choices if you move to Liverpool with a family.
At the lower end of the market, one-bedroom properties can be leased for an average of £638pcm, two bedrooms are sitting at £817pcm, 3 bedrooms £857pcm and you can pay an average of £1195 for a 5-bedroom detached house in January 2022.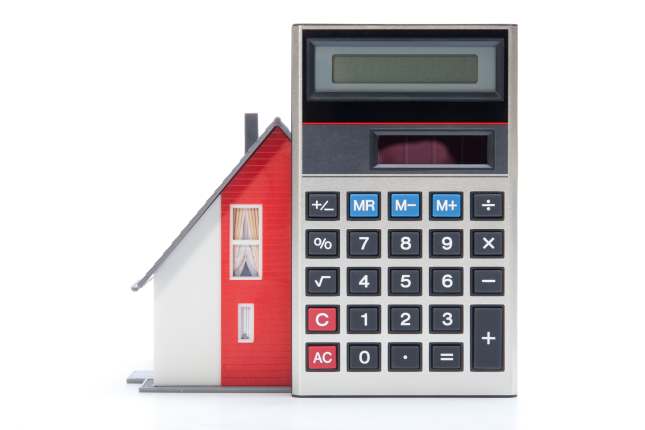 Cost of Living
It is a well-known fact that Liverpool offers a cost of living which is significantly lower than many cities across the UK.
It is no surprise that across the board, when compared to London, everything is cheaper.
Consumer prices are almost 19% lower
Renting is 65% cheaper
Eating out is 12% cheaper
Cost of buying food 14.5% cheaper
You will save in other areas if you choose to live in Liverpool too.
A night out in any city centre can be expensive, but not so in Liverpool. You can eat out, visit one of the latest nightclub venues and get a taxi home for a fraction of what it would cost in London. No wonder Liverpool has a high number of students!
Families can save too as things such as monthly utility bills and childcare costs are also comparatively less expensive.
Keeping fit by joining a gym can be costly, but again it is much more affordable in Liverpool.
Liverpool doesn't just give London a run for its money, the cost of living in other cities such as Manchester, Birmingham, Cambridge, Edinburgh and Glasgow are also more expensive.
There is no doubt about it, Liverpool is one of the best cities to live in when it comes to having more money to spend at the end of the month once all your commitments are covered.
Things to do
The city attracts hundreds of thousands of tourists each year and is the 6th most visited city in the UK.
Among Liverpool's many attributes are its unique attractions, exciting events, world-class sports offerings, and unrivalled musical heritage.
The negative is that it can be a little overwhelming just how much there is to do it's hard to know where to start.
A good place to begin your exploration of the city or any city for that matter is by visiting the main attractions first.
Here are what are considered the best things to do in Liverpool:
Liverpool Cathedral – www.liverpoolcathedral.org.uk/Default.aspx
The World Museum – www.liverpoolmuseums.org.uk/world-museum
Albert Dock – www.albertdock.com
The Beatles Story – www.beatlesstory.com
Walker Art Gallery – www.liverpoolmuseums.org.uk/walker-art-gallery
International Slavery Museum – www.liverpoolmuseums.org.uk/international-slavery-museum
Anfield Stadium – www.fanpop.com/clubs/liverpool-fc/

Shopping
Liverpool is positively brimming with places to shop.
Designer, vintage, markets and unique one offs, Liverpool has a bit of everything when it comes to retail therapy.
Good old high street retailers can be found at Liverpool One, the UK largest outdoor shopping centre. Over 160 stores keep even the most avid shopper happy. Plus, when the shopping is done or its time for refreshments, Liverpool One also has plenty of eateries too.
The much-loved Royal Albert Dock sits right on the waterfront. A  wonderful feat of architecture which is part of Liverpool's soul. Not only can you shop till you drop here, but it is also all amid a wonderful waterside setting.
Bold Street is well worth investigating. If you are into vintage clothing or a collector of old vinyl records, Bold Street is for you. Plus, it is lined with other unusual stores too.
Red Brick Market is ideal to wander any time of the year. Packed with stalls selling a vast array of produce, gifts, crafts, and antiques. Comparable to London's Camden Market it is a real bo-ho eclectic mix and a great experience.
For one of the most exclusive places to shop, head to the Metquarter. Situated right at the heart of Liverpool, perfect for those wanting a sophisticated city centre shopping trip and home to top brands such as Hugo Boss, Kurt Geiger and Vincentius.
No matter how much or how little you have to spend, you will find something to suit you at one of Liverpool's shopping areas.
Alternatively, you can just sit, relax, and enjoy a glass of wine or beer whilst watching other people doing their own shopping!
Working
The Economy of Liverpool is one of the largest within the United Kingdom, sitting at the centre of one of the two core economies within the North West of England.
The local economy is dominated by service sector industries, both public and private with 60% of all employment in the city being in the public administration, education, health, banking, finance and insurance sectors.
The tourism industry is also huge and requires thousands to keep it running.
Salaries are not as high as some cities, According to PayScale, the average salary in Liverpool is £27,000 (www.payscale.com/research/UK/Location=Liverpool-England%3A-Liverpool/Salary)
however, as the cost of living is relatively low in Liverpool, you will find your earnings go that much further.
Getting employment in the city is not too difficult, of course it will depend on your qualifications and skills but there is definitely plenty of opportunities.
On-line recruiting is huge nowadays and a great way to search for employment.
Monster (www.monster.co.uk) is among the top companies and currently they are advertising almost 9000 jobs across Liverpool.
Indeed (www.uk.indeed.com) is another popular site and they have over 13,000 jobs available.
If you are moving to Liverpool and looking for work, for the best chance, make sure your CV is up to date and accurate.
It takes time to get a position, so be patient and keep trying and it will happen.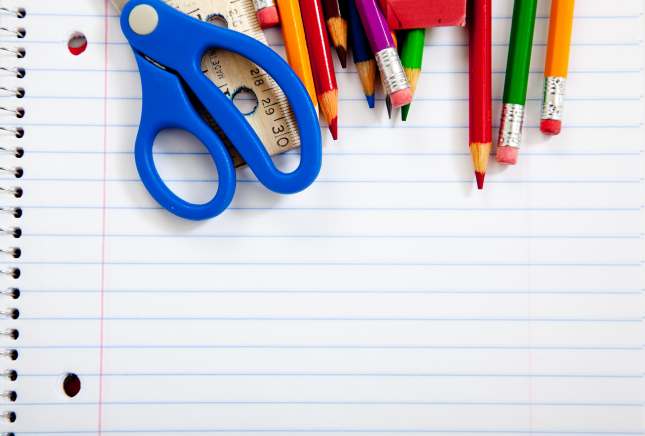 Education in Liverpool
Liverpool provides a wide range of schools to residents.
The city has 119 primary and 29 secondary schools, with several outstanding universities also available.
Some of the best primary schools in the city are English Martyrs' Catholic Primary School and Halewood CofE Primary School.
Both schools are rated as "outstanding" by Ofsted.
For secondary schools, both the Archbishop Blanch School and the Belvedere Academy were given "outstanding" reviews from Ofsted
The best further education institute in the city is the University of Liverpool.
Ranking amongst the top 200 universities in the world, it is one of the original six "red brick universities" and has close to 20,000 students with plans to expand its site.
Nightlife
Not many cities in the UK can compete with the nightlife on offer in Liverpool!
The city is home to several fantastic regions to enjoy a night out, each offering its own unique appeal.
The popular comedy clubs can be found on the waterfront and offer a hilarious night out to visitors.
There are also some widely popular bars and clubs to be found throughout the city.
These go a long way to guaranteeing that you will have a great night out in Liverpool, regardless of what you are seeking!
Considering Liverpool's music pedigree, it is no surprise that there are some outstanding live music venues.
Regardless of your music taste, the city is sure to have a venue to appeal to you!
One of the best aspects of Liverpool's nightlife is the proximity of all the best spots.
The majority of the best venues are all located near to each other.
This makes a change of pace for your night particularly easy.
Clearly, Liverpool has some fantastic offerings for those who enjoy a night out!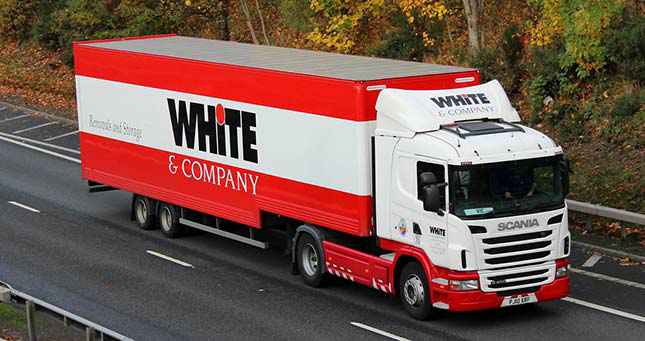 Ready to Start Living in Liverpool?
Have you decided to start living in Liverpool in 2022?
Hopefully, our facts about Liverpool have helped you decide to start your move.
This eclectic city has heaps to offer, meaning that living in Liverpool will undoubtedly to a variety of buyers.
Liverpool offers residents a wide range of outstanding property types, some outstanding activities to enjoy, top schools and some very good shopping spots.
Furthermore, the city has a rich history, as displayed by our 14 facts about Liverpool!
If you are thinking of living in Liverpool and have found your perfect home, we are here to help you get moving.
You can start planning your move with the assistance of our Liverpool Removals service from White & Company today.
White & Company are also happy to offer our new video survey service.
During these unprecedented times, we can safely conduct remote removals surveys.
We can gather all the relevant information for your move from the comfort of your own home.
So, fill out a quick quote form to see how we can get your dream move to Liverpool in the works.