A Botley-based sixth form student who went on the trip of a lifetime to assist Ugandan school children in building and maintaining their school has expressed her gratitude for the generous donations that helped her fulfil a 'dream'.
Uganda School Expedition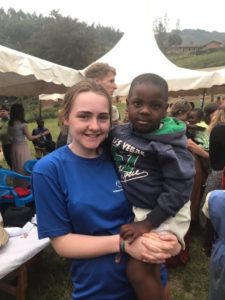 With the help of White & Company and other generous donations Emma Crowley raised enough money to fund her wilderness challenge expedition to Uganda last month.
In addition to helping with building houses in the local village Emma was also involved with teaching classes and running sport and leisure activities.
Emma said:
"It was an absolutely incredible experience and working with and supporting the children there was so humbling and rewarding.

"I shall never forget it. Thanks for helping me realise a dream!"