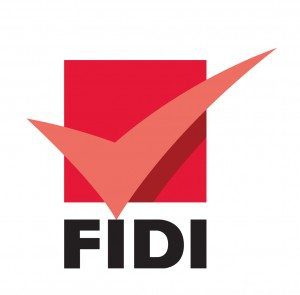 Furniture Removals Paris
If you are moving locally or relocating to Paris and looking for a furniture removals company: White & Company has served the area for over 145 years and provide a full removals and storage solution. As founder members of BAR, FIDI & OMNI White & Company can provide for a local move, to anywhere in the UK, to Europe or to any international destination.
Connections & Furniture Removals Paris
Connections in Paris are excellent, with integrated train, bus, river and road systems. The Paris Métro is an extensive transportation network that runs throughout Paris and a short distance into the nearby suburbs. Each station is clearly marked with prominent signs and is easy and safe to use. There are eight tramway lines: T1, T2, T3, T4, etc. These run around the edges of Paris and are a cheap and easy way to travel.
Batobus is the ferry service on the Seine, making nine stops on a circular route in the centre of the city, taking in stops at the Eiffel Tower, the Musée d'Orsay, Saint Germain des Prés, Notre Dame, the Jardin des Plantes, the Hôtel de Ville, the Louvre, the Champs Elysées (the Pont Alexandre III near the Grand Palais), and Beaugrenelle. For shorter journeys Parisian taxis are safe, reliable and reasonably priced. The closest airport is Charles de Gaulle Airport providing European and international flights.
Schools & Furniture Removals Paris
There is a good choice of schools in the Paris area:
International School of Paris – http://www.isparis.edu/
The Victor Hugo School – http://www.eab.fr/
International School Of Paris – Primary School Campus – http://www.isparis.edu/
American School of Paris – http://www.asparis.org/
Cours Molière – http://www.cours-moliere.com/
Leisure & Furniture Removals Paris
Paris is the capital and most populated city in France. It is situated on the river Seine in the north of the country. It is well known for its iconic architecture such as the Eiffel Tower; the Arc de Triomphe – which guards the Champs-Élysées, Paris's most glamorous avenue; the famous Notre Dame cathedral and the industrial-style Centre Pompidou. It has a reputation for glorious food and stylish shopping. The city also has one of the greatest art collections in the world with artworks by Picasso, Renoir, Monet, Manet, Dalí and Van Gogh all on public display.
Location & Furniture Removals Paris
The housing market in Paris is buoyant. You can expect to pay 10,180 € per square metre in the centre of the city and 6,445 € towards the outskirts of the city.
Contact White & Company
White & Company
Hillsons Road
Botley
Southampton
SO30 2DY
Tel: 01489 858027 for a free moving quote
E: hq@whiteandcompany.co.uk
Opening Times:
• Mon 09:00 – 17:00
• Tue 09:00 – 17:00
• Wed 09:00 – 17:00
• Thu 09:00 – 17:00
• Fri 09:00 – 17:00
• Sat 09:00 – 12:00
• Sun Closed
Furniture Removals Paris
This item is brought to you by www.whiteandcompany.co.uk the removals storage and shipping company serving Paris and the surrounding area. This service is aimed at people moving in Paris and for those looking for a local removals, storage and shipping company.
To submit any news story or future events please submit copy and photos to newseditoruk@gmail.com
Furniture Removals Paris | Removal Companies Paris | Removal Firms Paris
White & Company Removals Storage & Shipping. Call 01489 858027 for a free moving quote