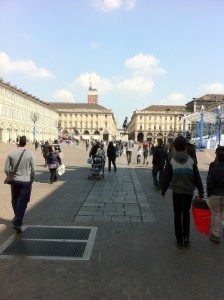 Furniture Removals Turin
If you are moving home or relocating and looking for a furniture removals company to move your personal belongings to Turin: White & Company has been serving the area for over 145 years and provide a full furniture removals and storage solution. As founder members of BAR, FIDI & OMNI, White & Company can provide for a local move, to anywhere in the UK, to Europe or to any international destination in the world.
Connections & Furniture Removals Turin
Connections in Turin are excellent. The city has a reliable public transport network with buses, trams and the metro services covering all areas of the city. Driving in Turin is not for the faint hearted; it's advisable to hold an international license and to maintain your cool! Turin Airport, also known as Turin-Caselle Airport, located at Caselle Torinese approximately 16 km north-northwest of the city.
Schools & Furniture Removals Turin
There is a good choice of schools in Turin: • Liceo Cairoli - http://www.liceocairoli.eu/ • Collegio Sacra Famiglia - http://www.collegiosacrafamiglia.it/ • Centro Studi Raffaello Scuola Privata - http://centrostudiraffaello.it/ • Scuola M. Montessori Srl - http://www.scuolamontessori.it/
Leisure & Furniture Removals Turin
Turin is situated in Northern Italy and has a strong business and cultural centre with a population of approximately 910,000 people. The city has elegant tree-lined boulevards, art nouveau cafes and is the home of Italy's car industry. Its university is ranked amongst the best in Italy and falls in to the top 50 universities in the world. The Turin Shroud goes on show from time to time, this controversial piece of linen, said to bear the image of Christ is one of the city's greatest mysteries.
Location & Furniture Removals Turin
The housing market in Turin is buoyant. You can expect to pay 5,066 € per square metre in the centre of the city and 2,016 € towards the outskirts of the city. White & Company Hillsons Road Botley Southampton SO30 2DY

Tel: 01489 858027

for a free moving quote E: hq@whiteandcompany.co.uk Opening Times: • Mon 09:00 – 17:00 • Tue 09:00 – 17:00 • Wed 09:00 – 17:00 • Thu 09:00 – 17:00 • Fri 09:00 – 17:00 • Sat 09:00 – 12:00 • Sun Closed
Furniture Removals Turin
This item is brought to you by www.whiteandcompany.co.uk the removals storage and shipping company serving Turin and the surrounding area. To submit any news story or future events please submit copy and photos to newseditoruk@gmail.com
Moving To Turin | Moving Companies Turin | Furniture Removals Turin
White & Company Removals Storage & Shipping.

Call: 01489 858027

 for a free moving quote