Are you moving to Italy from UK?
In this article, we provide you with all of the tips and tricks needed to make moving to Italy from UK run smoothly in 2022.
If you are moving to Italy from UK, you are in for a real treat!
This stunning country houses some of the most beautiful locations in Europe.
Italy boasts a truly unique and rich history unlike anywhere else and has a culture that is distinctly its own.
So, is moving to Italy from UK straightforward?
Before you go, you must know as much about the country as possible.
This is why White & Company have created the complete guide to moving to Italy from UK.
Moving internationally has also been made increasingly difficult during the last year thanks mostly to the impact of the global pandemic!
The impact that COVID has had across the globe will certainly have huge implications on any upcoming international moves you may have.
It is consequently essential that you are 100% certain that moving to Italy from UK is right for you.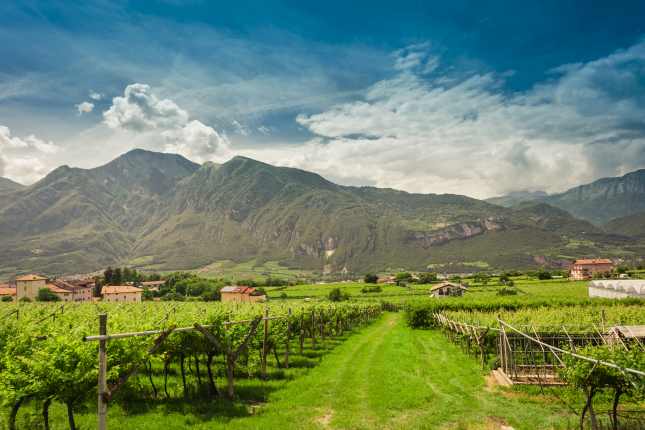 Weather in Italy
Italy enjoys a Mediterranean climate.
Typically, the summers (June to August) are dry and hot with winter (December to February) temperatures being cool and receiving plenty of rain.
If you are searching for a location that offers the mildest conditions, head to the south coast. Here it is most unusual for the weather to dip as far as freezing.
If you tire of all that sunshine, the mountainous regions such as the beautiful Alps is where you will find much colder conditions and plenty of snow.
However, with the weather behaving weirdly all over the globe, snowfall can be very difficult to predict. Even the Alps has periods where there is no snow at all, July is warm and balmy with not a snowflake in sight.
Sicily and Sardinia are both included in the 20 regions of Italy. These islands also offer some of Italy's mildest weather locations.
Living in Italy means that weather conditions in most places are conducive to an outdoor lifestyle where you can make the most of walking, cycling, horse riding or just lazing by the ocean.
House Prices
Whist everyone automatically thinks of France and Spain when it comes to property affordability abroad, Italy can also offer some very reasonably priced real estate.
However, you will not find it cheap if you head directly for places such as Milan or Florence, or indeed any large town or city.
The cheaper properties sit in rural Italy, in areas such as Umbria and Trapani.
Calabria sits in the far south in the "foot" of Italy and is also surprisingly reasonable when it comes to property prices.
Everything is available, from rustic cottages to modern contemporary apartments overlooking the sea.
It is impossible to offer an average cost of a home as costs vary wildly from location to location.
However, as a guide only using the towns mentioned above of Umbria and Trapani, you can expect to pay from £29,000 for a one-bedroom apartment, £48,000 for two bedrooms and £63,000 for a three-bedroom property.
If you are set on relocating to Italy, you will most certainly find that when it comes to buying your dream home, you don't need to be a millionaire.
There is a great deal to consider before you take the plunge and commit to a purchase.
Take your time and do your homework.
Relocating permanently to a different country although not to be taken lightly will, with careful planning may well be the best decision you ever make.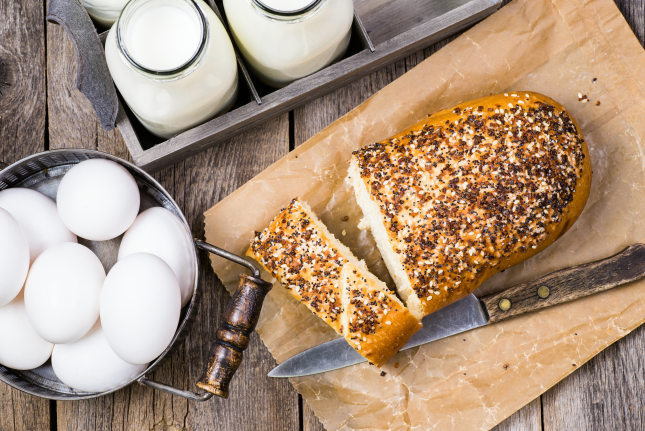 Cost of Living
The cost of living is another of the many considerations to consider when you are emigrating.
Of course, as always, the cost of day to day living changes depending on where in Italy you decide to reside. In general, the northern Italian regions and big cities are the most expensive.
So, what can you expect to pay for grocery necessities, utilities, or a night out when compared to the UK?
The cost-of-living website Numbeo is a great place to look if you want to get a good idea of what your monthly expenditure might be.
According to their research here are some cost comparisons between Italy and the UK.
Eating out at a mid-range restaurant for two is 8.17% cheaper in Italy than in England
Imported beer per bottle 16.52% cheaper in Italy
A regular cappuccino is 58.12% cheaper in Italy
Fruit & Vegetables are generally between 5 – 18% cheaper in Italy
Wine 1.5-litre bottle 62% cheaper in Italy
Cigarettes are 59.35% cheaper in Italy
Not all basic food items are cheaper: Eggs, Bread, Cheese, and chicken fillets are between 20 – 30% more expensive in Italy.
Other Price Comparisons
Consumer prices are 4.5% lower in Italy than in the UK
Rental costs are 35.54% cheaper than the UK
An apartment in or close to an Italian city is 35% cheaper than in the UK
An apartment outside an Italian city is 40% cheaper than the UK
Utilities (Electricity, heating, cooling, water, and refuse removal) 12.85% cheaper in Italy
For the most part, you will discover that your monthly outgoings will be quite a bit less than you can expect to be playing at home in England.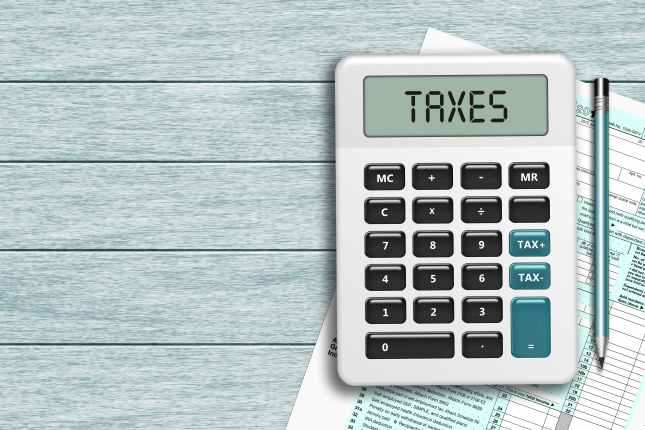 Taxes
The dreaded T-word!
Unfortunately, tax has to be paid in Italy too.
In order for permanent residents to perform any type of official process in Italy, such as paying taxes or buying property, it is necessary to have a codice fiscal, equivalent to a tax code.
There are no charges for applying for a code and to get one you need to go to any office of the Italian Agency of Revenue (Agenzia delle Entrate) and request a codice fiscal application form. Following approval, you will receive the official paperwork bearing your new code.
Permanent residents are subject to tax, including social security, income tax, corporate tax, property taxes, VAT, Capital Gains tax, and inheritance tax.
Social insurance or social contributions (INPS). The amount you have to pay varies according to your employer and profession.
Usually, the employer must contribute between 28% and 30% of gross wages and the employee 10% of his wage.
There is also VAT in Italy. This amounts to 22% charged on all goods and services with exceptions from pharmaceuticals, hotels, restaurant passenger transport, event tickets and books. The value-added tax rate for these goods is somewhere around 4%
This is only a basic explanation of what you can expect to pay tax for in Italy. For a more in-depth explanation of the countries tax laws visit here.
Employment
If you are moving to Italy from UK, you will most likely be seeking employment.
Searching for a job in Italy is certainly not the easiest task however it is not impossible.
One top tip to enhance your chances is the ability to speak Italian.
In fact, this is viewed as the most essential qualification for working in Italy.
Italy's unemployment statistics are quite high.
However, those moving to Italy with good qualifications in the areas of business and construction should be in high demand.
If you are struggling to find a new job when moving to Italy from UK there are some part-time opportunities available.
A part-time job in hospitality and retail will certainly be available but are often seasonal roles.
For assistance with finding a job when moving to Italy from UK visit the JustLanded or Prospects.
Both provide excellent employment opportunities and will make your job hunt far easier!
Driving in Italy
Many of Italy's towns and villages are rather remote, so you may need to drive to access shops and to explore the beauty of its countryside.
Driving in Italy is quite a different experience as drivers can be aggressive and what we would perceive as dangerous manoeuvres are everyday occurrences. Beware and don't take things to personally!
As a permanent resident, you need to convert your UK licence to an Italian one.
If you moved to Italy after 1 January 2021, you can continue to use your valid UK licence for 12 months from the date you became resident.
When the time comes, the process for obtaining an Italian driver's licence is as follows:
Pass a theory test (multiple choice, in Italian)
Obtain a learner's permit (foglio rosa)
Practice driving
Pass a practical driving test (road test with instructor and examiner)
For more information on how to apply, click here.
As with any foreign destination, it is imperative you familiarise yourself with everything well before you arrive in Italy.
The AA has some very practical advice on all things related to driving in Italy.
Insurance, speed limits, fines, rules and regulations are all covered, providing you with all the knowledge you need to enable you to drive safely whilst abiding by the law.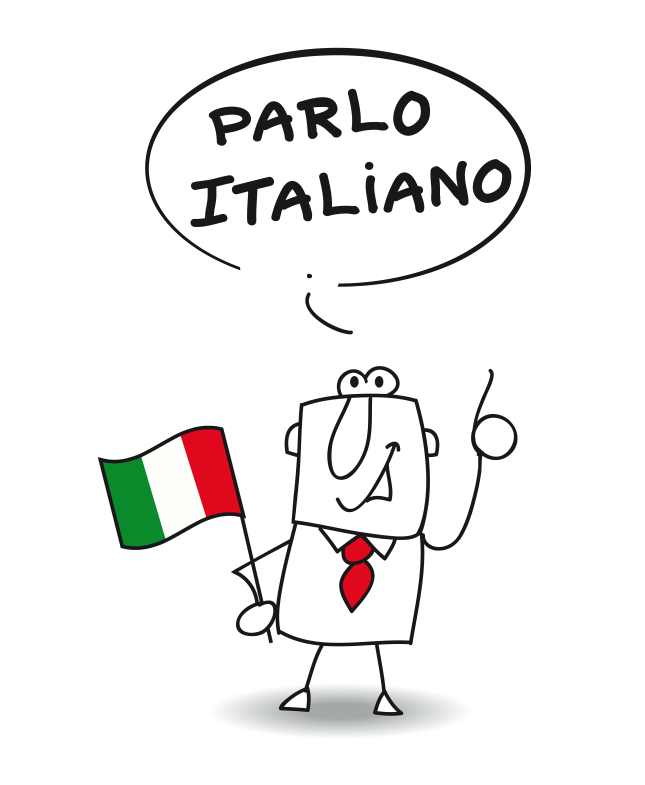 Language Barrier
For those who don't need to work, learning the language is not quite so urgent.
If you are moving to Italy seeking employment or starting your own business such as a B&B, being able to communicate will be key to your success.
Plenty of Italians speak some English but if you are living in a rural area you will struggle to find anyone who speaks it.
This makes even the simplest tasks difficult.
A large proportion of Italians feel very strongly that if you are living and earning in their country you can at least learn the language, even if it is a few basic phrases to start with.
In terms of work, it'll be more complicated to find work if you don't speak the language.
You should focus on language classes if you require a certain level for a job.
You will need a phrasebook at least.
For a basic command then enrolling on an online course 6 months before you go will suffice to start with.
However there is nothing like actually being among locals and having to speak Italian, you will find that you will pick it up relatively quickly.
When you arrive in Italy, some towns offer free lessons, or you can attend your closest college or language school.
Take the plunge and no matter how you learn Italian, enjoy it!
Visa
The process for applying for a long-term visa is relatively easy.
Like all countries, you need to be sure you have followed the procedures correctly by applying for the appropriate visa for your situation.
Are you a:
Non-EU Citizen
Coming to Italy to find a job
A student coming for study
Have relatives in the country
Self-employed (ie a qualified professional)
A retiree
Arriving for a working holiday
Each situation requires a different type of visa.
Italy has quotas to fill so getting a visa and work permit may be simplified if the kind of work you do is in demand.
Up to 69,700 workers from outside the European Economic Area (EEA) will be able to enter Italy for work purposes in 2022 under the quota.
Whichever type of visa you need, you should apply for it at the Italian embassy or consulate in your home country before you leave.
Be patient as the whole process can take a while – it's best to ask your embassy for an idea of the required timeframe and then start as early as you can.
And remember that your visa isn't the only permission you'll need if you want to live in Italy.
Long term visas or (Type D' or 'D-Visa') covering a stay which is longer than 90 days, allows you to enter the country only.
Within 8 days of arriving in Italy, you must obtain an Italian residence permit (permesso di soggiorno) in order to be allowed to stay legally for longer.
The UK Government website has all the information you need to apply for your visa, or to see if you qualify for one.
Transporting Your Items
Not least, after all the other considerations have been addressed and you are finally on your way, you need to arrange for transport of your personal effects from England to Italy.
If you intend to live there on a permanent basis, you probably need to move a high quality of belongings, in which case you can limit any complications by using a reputable international removal company.
There are hundreds to choose from, including White & Company. Trading for over 145 years, they are one of the most experienced movers in the business.
The cost of the move will depend on the volume of effects you are taking.
A surveyor will need to visit or conduct an online survey to determine the exact volume. A quotation will follow.
When the time comes, the removal team will arrive at your property and pack, wrap, and prepare your belongings for travel by road to your chosen destination.
Upon arrival in Italy, they will offload all items into the appropriate rooms as directed, saving you a whole lot of heavy lifting and stress.
Simply go to the White & Company website to book your free survey.
Each country has its own official customs rules and regulations, Italy is no exception.
It is important to note that to avoid any duties and taxes when your goods are imported into Italy, you must have owned and used them for at least 6 months. Any new items, such as white goods are liable for duties and taxes.
There are a number of documents you need to accompany your effects, most of which your removal company will deal with, plus there are some prohibited items such as narcotics, explosive and alcohol etc., which you absolutely cannot send.
Make sure you read Italy's customs requirements thoroughly to avoid any nasty surprises.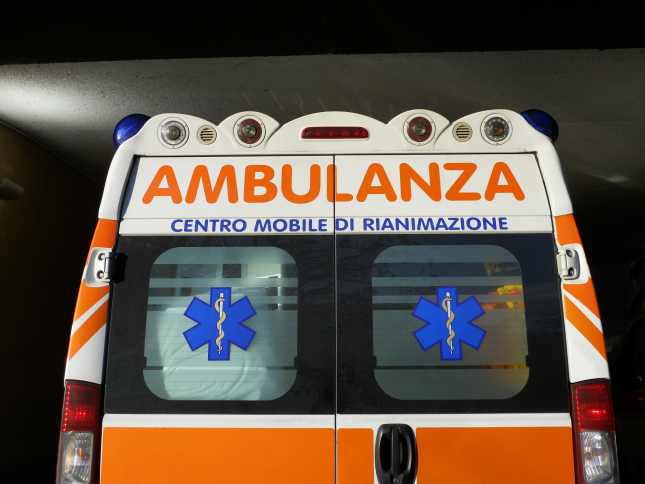 Healthcare in Italy
Life expectancy is high in Italy, and healthcare provision is of an exceptional standard.
You can rely on their public healthcare services to cover any serious or minor medical needs, for little to no cost and is run as a mixed Public and Private system.
Payments vary depending on the treatment and are considered reasonable with part or all payments made by the state.
Still, many Italians opt for private health insurance.
Similar to the UK, "going private" offers a number of benefits. Private medical services are rarely overcrowded and usually provide a more comfortable experience and better customer care. But it is not cheap and can cost as much as £3000 a year, depending on the level of cover.
For public healthcare, the Italian National Healthcare Service (SSN – Servizio Sanitario Nazionale) is the Public, tax-funded medical assistance, organized and regulated by the Ministry of Health and administered through regional authorities.
In order for permanent residents to access the Italian National Healthcare Service, you must hold a valid Tessera Sanitaria (Italian Health Insurance Card).
For a fuller understanding of the system and what you will (or not) be entitled to visit the Government's website.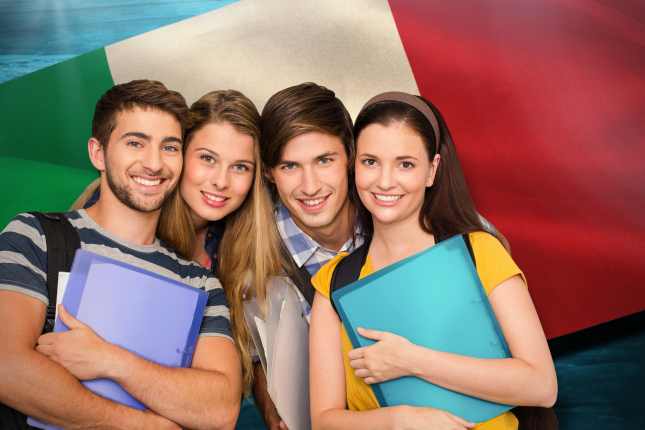 Education and Studying
When moving to Italy with children, it is important to consider which area you will live in based on the school system.
In general there are two options for your children when moving to Italy.
Firstly, there are public schools.
Those moving to Italy with younger children may find these schools are a good option.
Children below the ages of 4 or 5 are able to better adapt to an Italian school and the language.
Public schools may be a good option for children below this age as they will be able to effectively learn.
However, children above this age, it is advisable to choose an international school.
Private international schools provide a great place for children to learn a new language whilst still feeling comfortable with students who may speak their native language as well.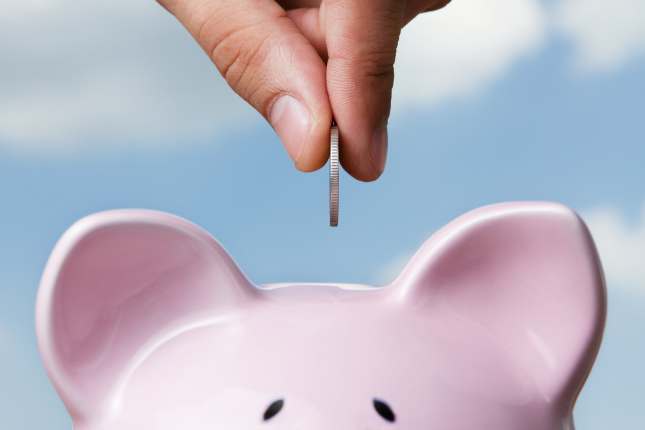 Banking
Opening a bank account should be top of your list when moving to Italy.
Once you have arrived in your new home it is important to set up a local bank account.
By doing so you will be able to avoid the high exchange rates that you would be paying otherwise.
Both Unicredit SpA and Intesa Sanpaolo are good choices if you are ready to set up a local account.
Exchange Rate
When moving to Italy from UK, or any other country with a different currency, making sure you get the best exchange rate is pivotal to starting your new life on the right foot.
It may even be the defining factor between buying your dream home or not.
White & Company has an exclusive arrangement with an FX Firm, Currencies Direct.
Simply follow the link to see what additional savings you can make compared to using your high street bank.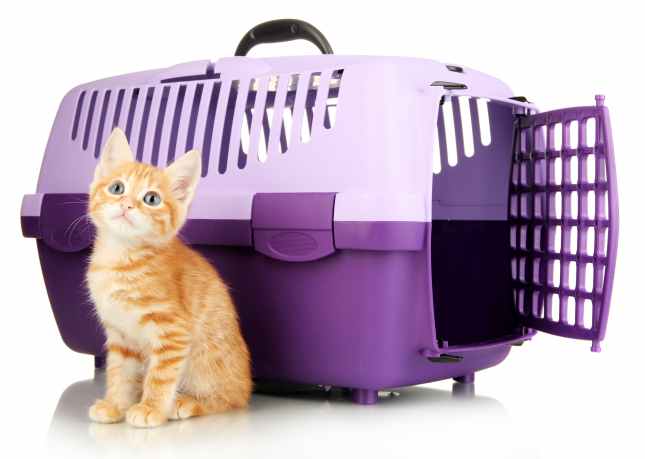 Bringing Pets to Italy
Those moving to Italy with a dog or a cat will have to meet the following criteria.
Your furry friend must have a pet passport before you are able to move them to Italy.
It is also essential that you make sure your pet is microchipped before moving to Italy.
Make sure they have all of their required vaccinations.
This includes vaccinations that help to prevent rabies, they will not be permitted to travel without these.
You should also ensure that your pet has all of its up-to-date health certificates before moving to Italy.
By following all of these guidelines you should be able to bring your beloved pet with you when moving to Italy.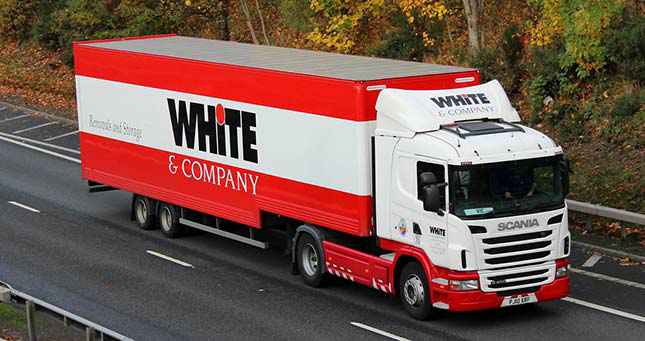 Are You Ready to Get Moving to Italy from UK?
Are you thinking of moving to Italy from UK?
Moving abroad is stressful for all involved.
That's why White & Company are here to help your move to Italy be smooth and stress-free.
Over the years, White & Company has positioned itself as the international removals firm of choice for removals worldwide.
Our experience is second to none. As members of BAR, FIDI and OMNI, White & Company have been relocating people to destinations worldwide for 145 years.
Our experienced teams located across the UK will pack and prepare your valuable, fragile and bulky furniture ready for export
To find out more about how we could get your dream move underway, don't hesitate to give us a call today.
Alternatively, fill out a quick quote form or chat with our Bot and we'll get in touch with you straight away.