House Removal Southsea & Local Removal Firms
If you are organizing a house removal Southsea, you will need to arrange a whole host of things to ensure that everything runs to plan. Finding a good local house removal firm such as White & Company, is paramount to the day running smoothly.
Use an Accredited House Removal Company
There are a large variety of companies that can provide a house removal service. However, it is always advisable to choose a company that is a member of BAR (The British Association of Removers).
By choosing a BAR Member, it will ensure everything goes to plan and you will have the added peace of mind that comes from using a reputable and professional house removal company.
In the unlikely event that something does go wrong, you will have someone to turn to help sort out any issues. A BAR member is easily recognised by their membership badge. When choosing a house removal company, check that they have this badge displayed on their website and all documentation.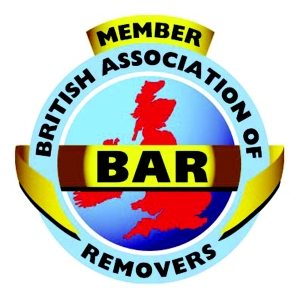 Once you have found a new home and your offer has been accepted, you will need to arrange various things in order for everything to progress. Firstly, you will need to select a conveyancing solicitor as it is essential to get the legal side in place early on to ensure a smooth legal transaction of your property sale and purchase.
Conveyancing & House Removal Southsea
Conveyancing describes the legal transfer of property from seller to buyer. How long it takes depends on several things, such as how many people are involved in the chain. This can be done quickly in a number of weeks or it may take some months to complete. Once you have chosen your solicitor, they will examine the draft contract and supporting documents and raise enquiries with the seller's solicitor.
Local Authority Searches & House Removal Southsea
They will also carry out local authority searches to ensure there is nothing that you do not know about, such as a planned new housing estate at the bottom of your garden. The solicitor will also check the 'title register' and 'title plan' at the Land Registry– these are the legal documents, which prove the seller's ownership. They can also arrange an 'Environmental Search' if you require this to be carried out.
This report will give information about contaminated land at or around the property, landfill sites, former and current industry, detailed flooding predictions, ground stability issues and radon gas hazard.
It is well worth taking some time to research the facilities and amenities of your new area. Here is a list of things in the Southsea area, which may prove helpful when you move home:
Estate Agents & House Removal Southsea
Bernards Ltd – bernardsestates.co.uk/ 
Tully & Co – www.tullyand.co/
Morris Dibben Southsea – www.morrisdibben.co.uk/forsaleoffice/southsea/1021/
Solicitors & House Removal Southsea
Bramsdon & Childs Solicitors – bramsdonandchilds.com/
Woodgate & Co – www.woodgateandco.co.uk/
Stokes Llp – www.stokes-law.co.uk/
Churchers Bolitho Way Solicitors – www.cbwsolicitors.co.uk/
Schools & House Removal Southsea
Southsea Infant School – www.southsea.portsmouth.sch.uk/
Craneswater Junior School – www.craneswater.portsmouth.sch.uk/
Wimborne Junior School – www.wimborne-jun.portsmouth.sch.uk/
Portsmouth High School – www.portsmouthhigh.co.uk/
Doctors & House Removal Southsea
Southsea Medical Centre – southseamedicalcentre.co.uk/
The Osborne Practice – www.trafalgarmedicalgrouppractice.co.uk/
Ramillies Doctors Surgery – www.trafalgarmedicalgrouppractice.co.uk/
Sunnyside Medical Centre – sunnyside.gpsurgery.net/
Dentists & House Removal Southsea
Victoria Dental Practice – www.victoriadentalpractice.net/
Southern Dental Ltd – www.southerndental.co.uk/
Gowers Dental Surgery – www.gowersdental.com/
Vets & House Removal Southsea
Grove Veterinary Surgery – grove-vets.co.uk/
Harbour Veterinary Group – www.harbourvets.co.uk/
Animed – www.animedvets.co.uk/
House Removal Companies Covering Southsea
White & Company have been based in the area for over 145 years and provide a full removals and storage solution. As founder members of BAR, FIDI & OMNI, White & Company can provide for a local move, to anywhere in the UK, to Jersey and Guernsey, Europe or to any international destination.
White & Company work tirelessly to provide the best possible house removal Southsea service and peace of mind for those looking to move home.
White & Company Removals Storage & Shipping
Dundas Spur
Copnor, Portsmouth
PO3 5NI
For your free home survey and quotation simply call 02392 663 221
E: hq@whiteandcompany.co.uk
www.whiteandcompany.co.uk
Opening Times:
Mon 09:00 – 17:00
Tue 09:00 – 17:00
Wed 09:00 – 17:00
Thu 09:00 – 17:00
Fri 09:00 – 17:00
Sat 09:00 – 12:00
Sun Closed
Because it is so important that your possessions are cared for throughout your entire process, White & Company are members of the British Association of Removers and all services performed are in accordance with European standard BS EN 12522.
 
When moving overseas, making sure you get the best exchange rate possible is essential to starting your new life on a sound footing. White & Company has an exclusive arrangement with an FX Firm (foreign exchange company). Simply follow the link below to see what additional monies you will receive compared to using your high street bank and to set up a free no obligation account. White & Company/foreign-exchange
Whether you need to arrange monthly payments to service an overseas mortgage, or wish to protect yourself against exchange rate fluctuations and fix the rate for up to a year, we will be able to suggest the most suitable way to do so. Open your free, no obligation account in as long as it takes to stop for a coffee.
White & Company Have Branches In The Following Locations
Bedford
London
Bournemouth
Dunfermline
Farnborough
Forres
Guernsey
Harrogate-York
Jersey
Knaresborough
Lancaster
Leeds-Bradford
Plymouth
Portsmouth
Southampton
Telford
Winchester
Domestic House Removal Southsea
This item is brought to you by White & Company the removals storage and shipping company serving Southsea and the surrounding area. This service is aimed at people moving in Southsea and for those looking for a local removals, storage and shipping company.
To submit any news story, or future events, please submit copy and photos to newseditoruk@gmail.com
White & Co removals storage and shipping on 02392 663 221 for a free quote
For independent reviews of White & Company Portsmouth, please visit Referenceline
"We moved from a large converted barn into and cottage which took 18 months to restore. White and Co was incredibly helpful and planning all the moving and storage in line with refurbishment work. Always courteous, very helpful and crew always went the extra mile. "
"Very professional and helpful"
"Very impressed by the staff."