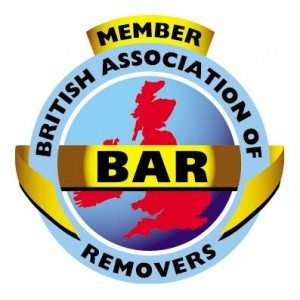 House Removals Stirling
House removals Stirling. Many people decide to move home and relocate to a different area for a variety of different reasons. A new job, a step up on the property ladder or moving closer to loved ones. Whatever your reasons may be, if you are looking into relocating to Stirling and searching for house removals Stirling, your first priority is to find a reliable removal company. White & Company have been based in the area for over 145 years and provide a full removals & storage solution. As founder members of BAR, FIDI & OMNI, White & Company can provide for a local move, anywhere in the UK, Europe or international destination.
White & Company Removals Storage & Shipping
Pitreavie Crescent
Queensferry Road
Dunfermline
Fife.
BH11 8LN
T: 01383 721 697 call now for a free home survey and quote
E: hq@whiteandcompany.co.uk
www.whiteandcompany.co.uk
Opening Times:
Mon 09:00 – 17:00
Tue 09:00 – 17:00
Wed 09:00 – 17:00
Thu 09:00 – 17:00
Fri 09:00 – 17:00
Sat 09:00 – 12:00
Sun Closed
Travel Connections & House Removals Stirling
Getting to Stirling by car is via the: A811/A91/M9/M876/A985. Stirling has its own train station with two further stations close by: Bridge of Allan (3 miles) and Dunblane (5 miles). The nearest three airports are: Glasgow Airport (25 miles), Edinburgh Airport (26 miles) and Glasgow Prestwick Airport (48 miles).
Where Is Sterling
The map below shows the location of Sterling.

Property prices & House Removals Stirling
Properties in Stirling have increased in value over the past 12 months by 3.59%.  The average asking price currently is £264,000. For a detached property you will expect to pay around £379,000, for a semi-detached home £238,000 and terraced homes £193,000. Prices supplied by Zoopla 19th July 2017.
Estate Agents & House Removals Stirling
Martin & Co. – 14 King Street, Stirling FK8 1AY
01786 448812. www.martinco.com
Clyde Property – 39 Allan Park, Stirling FK8 2LT
01786 471777. www.clydeproperty.co.uk
Restaurants & House Removals Stirling
Filling Station Restaurant – 2 Dumbarton Road, Stirling FK8 2LQ
01786 472820. www.filling-stations.co.uk
Scholars Restaurant – 29 Spittal St, Stirling FK8 1DU
01786 272727. www.thehotelcollection.co.uk
Local Supermarkets & House Removals Stirling
Iceland Foods – Unit 1-5 Pitt Terrace, Stirling FK8 2EZ
01786 464300. www.iceland.co.uk
Waitrose – Unit 1 Burghmuir Retail Park, Burghmuir Road, Stirling FK7 7NZ
01786 464021. www.waitrose.com
Leisure Centres & House Removals Stirling
Garratts Leisure Centre – 5 Melville Terrace, Stirling FK8 2ND
01786 475757. www.garrattsinternational.co.uk
Curves – 74 Murray Pl, Stirling FK8 2BX
01786 358281. www.curves.co.uk
Leisure & House Removals Stirling
Stirling is situated in the heart of Scotland and is a beautiful historic city with a rich and fascinating heritage. Walk through the cobbled streets of The Old Town, where you will see its fantastically preserved medieval and Renaissance churches and mansions, explore the pathways around the Castle which rival that of York or Chester.
Blair Drummond Safari Park
Blair Drummond Safari and Adventure Park is a great place for all the family. Set in 120 acres, it features drive through reserves where you can get up close to the animals. Lions, Rhino, Zebra, Eland, Elephants, they are all here. There is a petting zoo with a range of smaller animals to hold. A sea Lion enclosure with daily shows. An amusement arcade and a restaurant. If you prefer to bring your own, there is a BBQ and picnic area too.
Doune Ponds
For any age, a visit to Doune Ponds is recommended. It was constructed out of a disused sand and gravel quarry which had been used as a rubbish dump for years. It has been converted into a beautiful award winning nature reserve and now home to all manner of wild birds, swans, ducks, red squirrels, foxes, moles, voles and red deer all of which have moved in and found a home here.
For the initial landscape design, a pond with a small island was planned but the water kept draining away so, the plan was abandoned. Much of the pond's area has been developed by the forces of nature without landscaping or design. A great place to spend time exploring at any time of year.
Local Schools & House Removals Stirling
Cambusbarron Primary School
St Ninian's Primary School
Borestone Primary School
Stirling High School
St Modan's High School
Snowdon School
Beaconhurst
New Struan School
Carrongrange School
Local Council & House Removals Stirling
If you are planning to move to Stirling, and need information on schools, planning permission, parking permits or council tax, council planning permission meetings are held on a regular basis. Simply contact: https://www.Stirling.gov.uk/
Cable & Phone Connections & House Removals Stirling
If you're moving to Stirling, and need to know the broadband availability, simply visit: https://www.cable.co.uk/
House Removals Stirling | Removals Stirling | Moving To Stirling
T: 01383 721 697 call now for a free home survey and quote
E: hq@whiteandcompany.co.uk
www.whiteandcompany.co.uk