Houses For Sale In Bexley
If you are planning on moving and looking for houses for sale in Bexley, you will find a range of properties and estate agents available.
Local Estate Agents if looking at houses for sale In Bexley
Anthony James – 16 Market street, Dartford, DA1 1ET
Tel:01322 289500 www.ajrproperty.com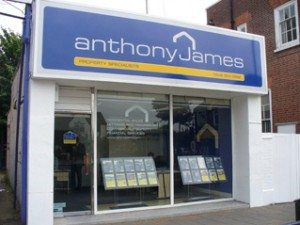 Livermores Estate Agents – 34 Bexley High Street, Bexley DA5 1AH
Tel: 01322 554444. www.livermores.co.uk
Harpers & Co. – 8 Bexley High Street, Bexley DA5 1AD
Tel: 01322 524425. www.harpersandco.com
Bexletts – 67 Bexley High Street, Bexley DA5 1AA
Tel: 020 8301 3445. www.bexletts.co.uk
Property prices if looking at houses for sale In Bexley
The average house price in the Bexley area is £480,739 showing a rise of 4.22% over the past 12 months. You can buy a semi-detached property for around £367,516; smaller terraced homes for £297,797 and family detached homes starting from £543,678.
Local Schools if looking at houses for sale In Bexley
If you have children and you are looking at houses for sale in Bexley, the local area provides a fantastic range of junior and secondary schools: Joydens Wood Junior school has a great reputation as a feeder into the local Grammar Schools, Dartford and BETHS, that boast famous ex pupils including Mick Jagger and Steve Backley.
Joydens Wood Junior School (0.2 miles)
BETHS Seconday School
Maypole Primary School (0.4 miles)
Joydens Wood Infant School (0.4 miles)
Dartford Grammar (1.0 mile)
Furness School (1.0 mile)
Wilmington Academy (1.1 miles)
Wilmington Grammar School for Girls (1.1 miles)
Parkwood Hall School (2.4 miles)
Riverside School (2.7 miles)
Farringtons School (3.8 miles)
Leisure if looking at Houses For Sale In Bexley
Holiday Inn London Bexley – Southwold Road, Bexley DA5 1ND
Tel: 0871 942 9006. www.hilondonbexleyhotel.co.uk
Reataurant Toscana – 9 Station Road Central Parade, Sidcup DA15 7DH
Tel: 020 8309 9550. www.restauranttoscana.co.uk
Cable and Phone Connections if looking at Houses For Sale In Bexley
If you're moving to Bexley, and need to know the broadband availability, simply visit: https://www.cable.co.uk/
Travel Connections if looking at Houses For Sale In Bexley
Reaching Bexley by road would be via the: M25/A20/A2/A282/A13.
Bexley has its own train station and two other stations nearby: Crayford (1.6 miles) and Albany Park (1.9 miles).
The closest airports will be: London City Airport (7.3 miles), London Gatwick Airport (24.7 miles) and London Southend Airport (24.8 miles).
Removals If Moving To Bexley
If you are looking for houses for sale in Bexley and need to find a professional removals company, White & Company have been providing a removals service for over 140 years and are members of the British Association of Removers.
This service is aimed at people moving in Bexley and for those looking for a local removals, storage and shipping company.
White & Company also provide specialist removal services to locations around the UK, Jersey and Guernsey. We work tirelessly to provide the best possible service and peace of mind for those looking to move home.
This item is brought to you by www.whiteandcompany.co.uk the removals storage and shipping company serving Bexley and the surrounding area.
To submit any news story or future events please submit copy and photos to newseditoruk@gmail.com
Estate Agents In Bexley | Houses For Sale In Bexley | Removals Bexley