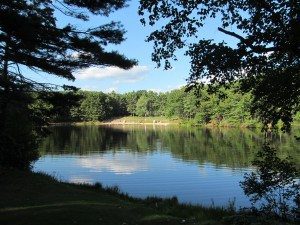 Are You Relocating & Searching For Houses For Sale In Leominster?
If you are planning on moving and looking for houses for sale in Leominster, you will find a range of properties available.
Current Property prices
House prices have increased by 2.40% over the past 12 months. You will expect to pay around £253,000 for the average home. A detached property can be purchased for around £341,000 a semi-detached for £186,000 and terraced homes are selling for £169,000. Prices as per Zoopla 21st June 2017.
Local Estate Agents
Jonathan Wright Estate Agents – 26 High Street, Leominster HR6 8LZ
Tel: 01568 616666. www.jonathanwright.co.uk
Nicholas Craddock Estate Agents – 6-8 Broad Street, Leominster HR6 8BS
Tel: 01568 616999. www.nicholas-craddock.co.uk
Local Schools
The Larches
Earl Mortimer College and Sixth Form Centre
Leominster Junior School
The Priory PRU
Queenswood School
Saint Michael's College
Westfield School
Lucton School
Wigmore School
Leisure
The Corners Inn Hotel- Kingsland, Leominster HR6 9RY
Tel: 01568 708385 www.thecornersinn.com
The Kings House Restaurant – East Street, Leominster HR6 9HB
Tel: 01544 388029. www.kingshouseinn.co.uk/index2.html
Cable and Phone Connections
If you're moving to Leominster, and need to know the broadband availability, simply visit: https://www.cable.co.uk/
Travel Connections
Reaching Leominster by road would be via the: A49/A44/A4110/A4112
The closest train stations are: Leominster (0.4 miles), Ludlow (10.2 miles), Hereford (11.4 miles)
The closest airports are: Birmingham International Airport (44.8 miles), Coventry Airport (54.2 miles), Bristol Airport (58.2 miles)
White & Company Have Branches In The Following Locations
Bedford
London
Bournemouth
Dunfermline
Farnborough
Forres
Guernsey
Harrogate-York
Jersey
Knaresborough
Lancaster
Leeds-Bradford
Plymouth
Portsmouth
Southampton
Telford
Winchester
Removals Herefordshire
This item is brought to you by www.whiteandcompany.co.uk the removals storage and shipping company serving Leominster  and the surrounding area.
This service is aimed at people moving in Leominster  and for those looking for a local removals, storage and shipping company.
If you are looking to move home or move to the Leominster  area, White & Company have been providing a removals service for over 145 years and are members of the British Association of Removers.
White & Company also provide specialist removal services to locations around the UK, Jersey and Guernsey. We work tirelessly to provide the best possible service and peace of mind for those looking to move home.
Removals Herefordshire – Houses For Sale In Leominster  – Removal Companies Herefordshire