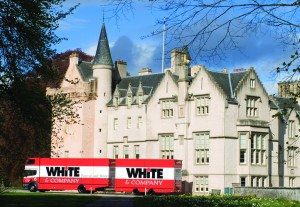 Houses for sale in Nuremberg
If you are moving to Nuremberg and searching for removals companies that can undertake a house move to Germany: White & Company have been established for over 145 years and provide a full removals & storage solution. As founder members of BAR, FIDI & OMNI White & Company can provide for a local move, anywhere in the UK, Europe or to any international destination across the world.
Connections & Houses for sale in Nuremberg
Transport connections in Nuremberg are excellent. The city has the Nuremberg tramway network with trams, buses and a metro system operating across the city. Driving is made easy by the country's excellent network of roads, motorways or Autobahn. The nearest airport is Airport Nürnberg, which is situated approximately 3.1 miles from the centre of the city. Taxis are available around the clock and take about 15 minutes to reach the city centre.
Schools & Houses for sale in Nuremberg
There is an excellent choice of international and private schools in Nuremberg:
Franconian International School e.V.
BS International Business School GmbH
Private Berufsfachschule für Fremdsprachenberufe Pierre Semidei gGmbH
NWS – Neue Private Wirtschaftsschule
Evangelische Schulstiftung in Bayern
Leisure & Houses for sale in Nuremberg
Nuremberg is the second-largest city in Bavaria and is an energetic place with a thriving nightlife and interesting beer drinking culture. Visit the Deutsche Bahn Museum, the German Railways Museum, which explores the history of Germany's legendary transport system. Kaiserburg, the enormous medieval castle complex, which has tours of the newly renovated residential wing (Palas) to see the lavish Knights' and Imperial Hall. After the sightseeing, you will find plenty of good restaurants and bars to try out the enormous range of beers.
Location & Houses for sale in Nuremberg
The housing market in Nuremberg is active, you can currently expect to pay approximately 2833 € per square metre to buy an apartment in the city centre. Outside the centre the prices drop to 2100 €.
White & Company
Hillsons Road
Botley
Southampton
SO30 2DY
Tel: 01489 858027 for a free moving quote
E: hq@whiteandcompany.co.uk
Opening Times:
• Mon 09:00 – 17:00
• Tue 09:00 – 17:00
• Wed 09:00 – 17:00
• Thu 09:00 – 17:00
• Fri 09:00 – 17:00
• Sat 09:00 – 12:00
• Sun Closed
Removals Nuremberg
This item is brought to you by www.whiteandcompany.co.uk, removals storage and shipping company serving Nuremberg and the surrounding area. This service is aimed at people moving in Nuremberg and for those looking for a local removals, storage and shipping company.
To submit any news story or future events please submit copy and photos to newseditoruk@gmail.com
Removal Companies Nuremberg | Removals Nuremberg | Houses for sale in Nuremberg
White & Company Removals Storage & Shipping. Call 01489 858 027 for a free moving quote