White & Company, your first choice for International Removals
International Removals
International  Removals is possibly one of the biggest decisions any family can make. We have all heard the adages about poor planning and what it leads to, which are mostly correct. With effective planning even complex international moves can be handled efficiently, economically and with the least possible disruption to your family.
White & Company are one of the UK's largest international moving companies, shipping household possessions, not just to the key migrant destinations (Australia, Canada, China, Hong Kong, India, New Zealand, South Africa and the USA), but worldwide.
If you are looking at international removals moves from the UK, White & Company have 16 branches around the UK
Finding A BAR, FIDI & OMNI International Removals Company
White & Company, the winner of the British Association of Removers 'Overseas Mover of the Year' Competition 2016.
Although times have changed since White & Company carried out their first move over 145 years ago, our mission statement remains the same:
"To continue the traditions founded in 1871 by providing the quality expected by our clients; backed up by superb packing materials, highly trained crews, effective management and a genuine commitment to customer care and the environment."
We are now one of the UK's largest international moving companies, shipping household possessions from the UK to any destination across the globe, and from any country back to the UK. We have the national and international resources to provide professional shipping and storage services that are reliable, cost-effective and responsive to our customer's demands.
Our moving services include expert international packed packing, customs clearance, shipping, insurance and storage in the UK or at destination. And by choosing an international removal company, who are BAR, FIDI & OMNI registered, you can be sure you are using a company that meets the highest standards within the removals industry.
Moving household possessions for international shipping is not like moving in the UK or even to Europe. International moves, for example, moving to Australia are a completely different process involving export packing, container loading, shipping, export documentation, customs and the observance of local regulations and procedures at destination. But that's all in a day's work for us.
White & Company your first choice
With over a century of experience of moving families across the world, we will take care of all the details and help you achieve a stress free move.
If you are moving overseas we can deliver your possessions to anywhere in the world including Australia, Canada, China, New Zealand, South Africa and removals to the USA.
Plan early for International Moves
The earlier you plan your International moving the less stressful the move should be. To start planning contact our experienced team who will take you through the process. Contact your local branch using our branch locator where you will find a telephone number to call, or complete the contact form below and we will contact you. When you are ready we will arrange for one of our surveyors to visit you. For further information of the services White & Company offer read our online international moving brochure.
We have the resources to ship your household goods door to door (including cars, boats, motorcycles, etc.), to any part of the world, no matter how remote, through our international, quality-assured network of business partners.
Whether you need to send an entire household or your just shipping boxes to South Africa, by sea or by air, we'll get it there, safe and sound, anywhere in the world. And we will provide you with two months storage in the UK absolutely free of charge.
Full container or part load shipping worldwide
Two months' free storage
Airfreight
Car shipping and crating
Customs clearance
Comprehensive insurance
Storage in UK or at destination
Full financial protection for pre-payments through the overseas group of the British Association of Removers

Packing solutions
Packing for international shipping from UK is a specialist skill, so we have experienced and professionally-trained staff to provide this service for you. We'll decide what type of packing and wrapping is necessary during the pre-move survey.
We'll use modern, environmentally-friendly, purpose-made packing materials to pack all your possessions ready for moving.  China and glassware are wrapped in special paper and then packed in double-thickness cartons; furniture is wrapped in bubble blanket for extra protection; and items requiring specialist care, such as antiques, can be packed in made-to-measure wooden crates if necessary.
Air Freight Services
Air Freight and LCL, (Less than Container Load) cargo is over-cased in purpose–built, tri-wall board cases for optimum protection.
We ship globally to thousands of destinations, including Europe, Canada and shipping to South Africa. For further information on shipping goods to Australia or anywhere else, contact our international office on 01489 854175.
Marine Insurance
We are proud of the International Moving service we provide our customers and we always try to minimise problems during the moving process.
However, it pays to be aware that your possessions are exposed to a number of inherent risks which are outside our control whilst your goods are in transit and/or storage. We recommend that you consider protecting your valuable personal possessions whilst in transit and/or storage with our "All Risk" Marine Standard Liability cover.
Marine Insurance Cover is offered to you on receipt of a completed Overseas Valuation Form.  Such Marine Insurance Cover is 'Comprehensive' and 'All Risk' and is based on the values as declared by you on the Overseas Valuation Form.  There are certain exclusions as detailed within our Terms and Conditions.
Limit of Liability
If you have owner packed possessions, or do not provide us with a declaration of value, or if you do not require us to accept Marine Insurance, then our liability to you will be a maximum of £40 per item if anything is lost or damaged as a result of negligence or breach of contract on our part.
Please see our Terms & Conditions for full information. For further information on our international removals to Australia or to discuss shipping to Canada, South Africa or Europe, contact our international office on 01489 854175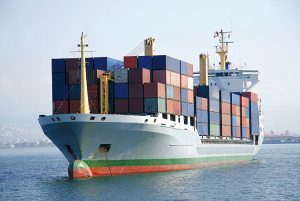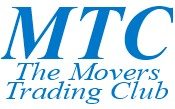 White and Company acting as agent of The Movers Trading Club are fully licenced, bonded and OTI registered by the OTI organisation number 013636
When it comes to International moving let White & Company do the hard work. Complete and submit the contact form below and one of our experienced team will contact you.
Alternatively use our branch locator to find your local branch.