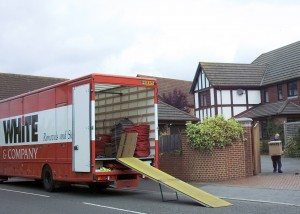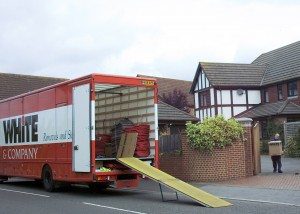 International Removals Bloemfontein
International Removals Bloemfontein. If you are moving locally or looking to move to Bloemfontein and searching for removals companies in the Bloemfontein area: White & Company have been serving the area for over 100 years and provide a full removals and storage solution. As founder members of BAR, FIDI & OMNI, White & Company can provide for a local move anywhere in the UK, Europe or any international destination.
Historically, Bloemfontein was an Afrikaner settlement, officially founded in 1846 by British army major Henry Douglas Warden, as a British outpost in the Transoranje region. Today Bloemfontein is the capital of the Free State Province and the judicial capital of South Africa. The city is known locally as "The City of Roses". Bloemfontein is an Afrikaans word, which means 'Flower Fountain'. It is a city rich with culture and history with a high emphasis on the appreciation of family values and where quality of life is of prime importance.
There are plenty of things to fill your leisure time here; the Anglo Boer War Museum is an interesting and moving place to visit, detailing the early history of the city. The National Museum has some spectacular geographical displays and exhibits. Families will enjoy the Cheetah Experience and Bagamoya Wildlife Estate, where you can interact with lions and other animals. The city offers a wide range of eateries, from fine dining establishments to pizzerias and cafes. There is always something to do in Bloemfontein!
Property prices and International Removals Bloemfontein
From large double story family homes to smaller houses and apartments for working professionals or couples, Bloemfontein has a huge range of homes for sale. The town is ideal for family living and property in Bloemfontein provides a peaceful and warm atmosphere. Although it is the size of a large African city, you'll still get the feeling you are in a small country town. One bedroomed apartments can be purchased for around R180,000 (£10,000) a more substantial family sized home would cost in the region of R7,375,000 (£368,750).
Local Real Estate Agents and International Removals Bloemfontein
Realty 1 Elk – 59 President Steyn Lane, Bloemfontein 9301
+27 51 447 7606. www.realty-1.co.za
Nicolene Hamaty ERA Real Estate – 2 Arboretum Avenue, Bloemfontein 9301
+27 83 539 6907. www.era.co.za
PAM Golding Properties – Shop M2-4B Loch Logan Waterfront, Henry St, Bloemfontein 9301
+27 51 430 1161. www.pamgolding.co.za
Restaurants and International Removals Bloemfontein
The Brazen Head – Faan Ferreira Lane, Bainsvlei, Langenhoven Park, Bloemfontein 9301
+27 51 451 9119. www.brazenhead.co.za
The New York – 60 Medene Ctr 2nd Ave Bloemfontein 9301
Phone: +27 51 447 7279. www.newyorkrestaurant.co.za
The Ocean Basket – Shop 24 Loch Logan Waterfront, Henry St Bloemfontein 9301
Phone: +27 51 430 8195. www.oceanbasket.co.za
Travel connections and International Removals Bloemfontein
Main Airports: Bloemfontein Airport
Main Train Stations: Bloemfontein Railway Station
Main Roads: 1/8/R700/R30/S1066/M30/R706/R64
Home entertainment & communication if looking for Property For Sale In Bloemfontein
Broadband: Afrihost, Cellc, Vodacom, Telkom
Television: Freesat, SABC, DSTV
Telephone: Telkom
Mobile phone: Airtel, Orange, Vodafone
Currency Conversion and International Removals Bloemfontein
When moving overseas, making sure you get the best exchange rate possible is essential to starting your new life on a sound footing. White and Company has an exclusive arrangement with The FX Firm (foreign exchange company). Simply follow the link below to see what additional monies you will receive compared to using your high street bank and to set up a free no obligation account. https://www.whiteandcompany.co.uk/foreign-exchange