Last Updated: 13th January 2022
Do you want to know what life in Glasgow is like in 2021?
Whatever the reasons you are considering moving to this Scottish city, our moving guide is here to assist you.
Life in Glasgow combines big-city living with friendly locals, fun activities, and a plethora of great outdoor spaces.
Moving to a completely new area is never easy.
Whenever you move to a new area it is always a good idea to learn as much information about the region as possible.
If you have no knowledge of Glasgow, then you are in the right places.
Getting a grasp of all the important information about your possible new home is a priority before you move.
Gathering this information will not only help you make the most of your new home but will also remove lots of the strain that comes with a house move.
Discussing life in Glasgow is not an easy task.
There is simply so much to discuss!
In our ultimate moving guide, we encompass everything you need to consider when living in Glasgow in 2021.
From the cost of buying your new home to the city's best greenspaces!
If you are moving to Scotland and want some insight into life in Glasgow, we will walk you through all the essentials of life in the city in 2021.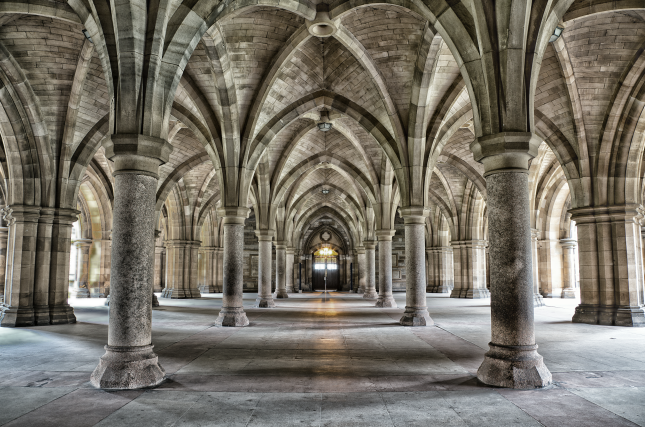 Overview of Glasgow
Glasgow is certainly a well-known city!
Whilst it is not the capital of Scotland, we have already discussed living in the capital Edinburgh, it is the county's most populated location.
Located in west-central Scotland, Glasgow is not only the country's largest city but is also the 4th largest in the UK!
The city is home to an estimated 596,000 people, with over 1,670,000 living in the Greater Glasgow area.
Glasgow sits on the banks of River Clyde, around 20 miles from the mouth of the river in the Atlantic Ocean.
This location played a huge role in the economic history of the city which was centred around shipbuilding and international trade.
Glasgow's economy has changed drastically since this period.
During the industrial revolution, the city was still synonymous with producing ships but also found great prosperity in coal mining, iron founding ad chemical manufacturing.
It was not until after the first world war that shipbuilding and industry took a big hit in Glasgow.
Throughout the 20th century, Glasgow struggled economically.
It was not until late in the century that the city saw a rise in investment leading to more construction and development.
Today the city is home to a diverse economy.
Traditional industries such as manufacturing are still prevalent but are combined with new fields.
These industries include aerospace technology, information and communication technology, software engineering, and renewable energy!
Tourism is also becoming increasingly important for Glasgow's economy!
The city is additionally a well-established education hub.
The University of Glasgow is a major education centre, ranking 77th in the world!
Glasgow's broad history means there is an excellent mix of modern and old buildings.
Life in Glasgow is sure to be full of fascinating locations and rich history, so get out there and soak it up!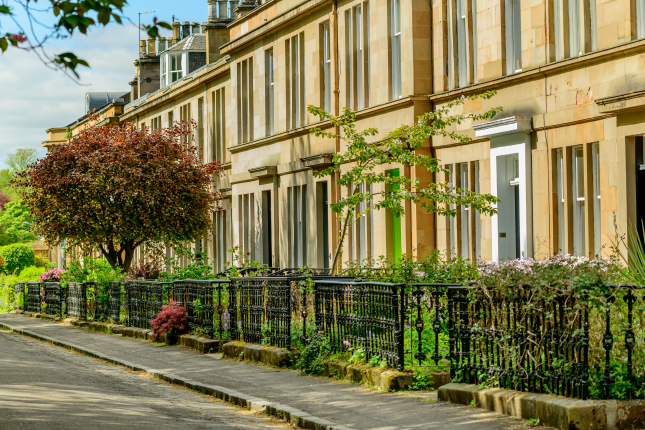 Best Areas to Live in Glasgow
As Scotland's largest city and home to around 80% of the country population, it is no surprise that Glasgow offers residents a range of excellent location to live.
Life in Glasgow will vary depending on what area you live in!
If you are thinking of moving to Glasgow there are some fantastic locations to choose from.
Moving to a new area with little to no knowledge is tricky!
Be sure to check out each of these areas for yourself before deciding.
With that being said, here are several of our best choices of the top areas to live in Glasgow.
Bearsden
Bearsden is Glasgow's premium area.
House prices here surmount all other areas of the city.
However, if you are able to afford a property in Bearsden you are sure to enjoy life in Glasgow.
The area is serviced with some of the city's best primary schools, making it a top choice for those moving with a family.
Adults are sure to be happy too!
Several golf courses and the nearby Kilmardinny Loch Nature Reserve mean there is always something to do.
Residents are provided with all of this alongside excellent transport links to the city centre.
This means that the area is not only great for families but also commuters alike!
Whilst you are certainly able to find cheaper locations in Glasgow, Bearsden offers residents a truly great quality of life.
Scotstoun
Scotstoun is another excellent location for families but at a more reasonable price.
The riverside area of Scotstoun is one of the best areas across the city and is a strong choice for those with a family.
Residents moving to Scotstoun can be sure their children have access to an excellent education.
Both Scotstoun Primary School and neighbouring Jordanhill Secondary School are some of the best schools in Glasgow!
Scotstoun also provides locals with a range of exceptional activities and amenities!
Children can enjoy a multitude of local attractions and greenspaces including nearby Victoria Park, the Scotstoun Leisure Centre, ten pin bowling and even indoor rock climbing!
Scotstoun is located to the north-west of the city centre.
Its excellent location means residents can drive to the centre in under 20 minutes, with the train taking just 15 minutes!
Living in Scotstoun offers residents some of the best schools, a range of activities and quick access to the city centre.
This is a truly excellent area in Glasgow, especially when considering the very reasonable property prices!
West End
The fashionable location in Glasgow, the West End is becoming progressively more attractive to various buyers.
The area consists of a number of neighbourhoods including Hillhead, Dowanhill, Hyndland and Broomhill.
The West End of Glasgow is notorious for its gorgeous architecture, boutique shops, lively pubs, and clubs, as well as a number of parks.
Most of the area is positioned around Byres Road.
The West End is particularly popular with young professionals and students who attend the nearby Glasgow University.
Located in the middle of the Glasgow Botanic Gardens and spacious Kelvingrove Park, the area also presents an excellent choice of museums, galleries, cafes and independent stores!
Families are increasingly attracted to the area.
This is thanks in no small part to its proximity to both Hillhead Primary School and Kelvinside Academy, two of the top schools in Glasgow.
Whilst the West End is not the cheapest location, it certainly offers residents a lively lifestyle and is worth the extra money!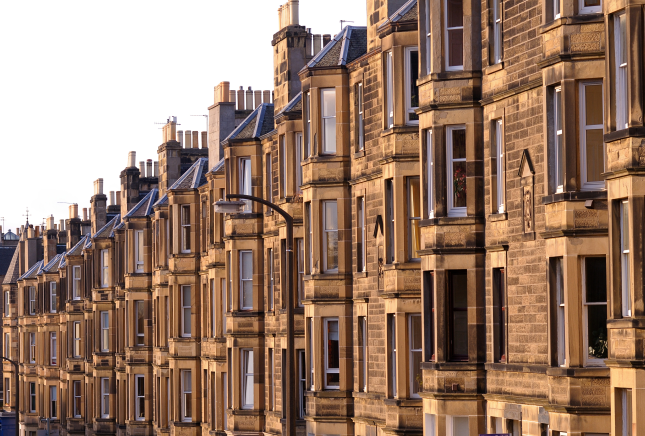 Cost of Buying a Home
As Scotland's largest city, Glasgow's housing market attracts a host of different buyers.
Properties appealing to families, first-time buyers, young professionals and investors can all be found in the city's busy housing market.
Despite Glasgow's busy housing market, house prices are extremely competitive, especially when compared to Edinburgh, the capital.
Whilst there are some more expensive areas within the city, overall, it is very reasonable!
Like most cities, wages in Glasgow are very competitive, so this does lessen the impact of having to pay more to purchase a home in some cases.
According to Zoopla, the average price for property in Glasgow stood at £214,765 in November 2021.
This is a rise of 0.93% in the last three months (since June 2020) and an increase of 4.73% in the last 12 months.
Even with these increases in value, these prices represent excellent value when compared to other major cities.
Living in Glasgow is, therefore, an understandably attractive alternative to other major cities.
So, if you are considering living in Glasgow, how much should you be expecting to pay for different types of property?
As of November 2021, the average price for a detached home in Glasgow is £396,745, with the average cost of a semi-detached home sitting at a much cheaper £235,763.
The average price of a terraced house in Glasgow is an outstanding £192,002.
If you would rather live in a flat, these are currently sitting at an average value of £163,506 (statistics from Zoopla.)
As you would expect, house prices across Glasgow have been fluctuating due to the coronavirus pandemic.
With this in mind, it is always advisable to keep up to date with any changes that may occur with regards to lockdowns and if these changes have any impact on the housing market in Glasgow.
Cost of Renting a Home
It is vital that you know what to expect financially when you are deciding to move to a new area.
As renting becomes an increasingly fashionable choice across the UK, rent prices are beginning to spiral.
If you have decided to rent a property, having a reasonable budget and sticking to it is essential.
Whilst Glasgow is Scotland's largest city, it is relatively cheap to rent, especially when compared to Edinburgh.
Whilst more expensive than areas such as Aberdeen and Dundee, Glasgow is by no means an expensive place to rent.
It is important to note that rent prices in the city continue to rise as the idea of renting becomes increasingly popular.
Life in Glasgow is very reasonable for renters who will need to account for around £651 a month for a one-bedroom property or £1152 a month for a two-bedroom rental.
According to Home.co.uk, there are 153 properties available in Glasgow in the £500 – £1000 price range as of November 2021!
It is certainly possible to rent a property for much cheaper than this, with 4 properties currently listed for under £250 per month.
When renting a property, it is important to consider the location, property type and if the property is shared.
These will all have a major impact on how much you pay for rent.
Renting is certainly a viable option and could help to make sure you enjoy life in Glasgow.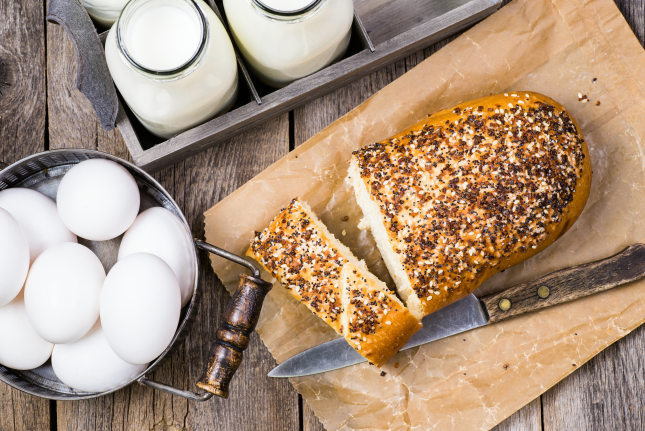 Cost of Living
Having a good understanding of what your monthly expenses are expected to be will guarantee you do not have any financial problems when you move to Glasgow.
To help you obtain a better understanding of the cost of living in Glasgow, we have compiled the cost of various basic items.
Remember, prices will vary depending on where you shop.
Stores like Iceland, Lidl and Aldi will always be much cheaper than places like Waitrose or Marks and Spencer's.
Here are the costs of everyday items in Glasgow in 2021:
Meal at an inexpensive restaurant: £15.00
Takeout coffee: £2.84
Bottle of coke: £1.27
1 litre of milk: £0.93
Loaf of bread: £0.99
Dozen eggs: £2.08
1kg chicken: £5.82
1kg beef: £7.15
All statistics from Numbeo are accurate for November 2021.
The cost of living in Glasgow is particularly low.
When compared to living in London, life in Glasgow is around 20.44% lower (without rent.)
Utility prices will always vary depending on your supplier.
However, the average cost for basic utilities (Electricity, Heating, Cooling, Water, Garbage) for an 85m2 Apartment is currently £112.20.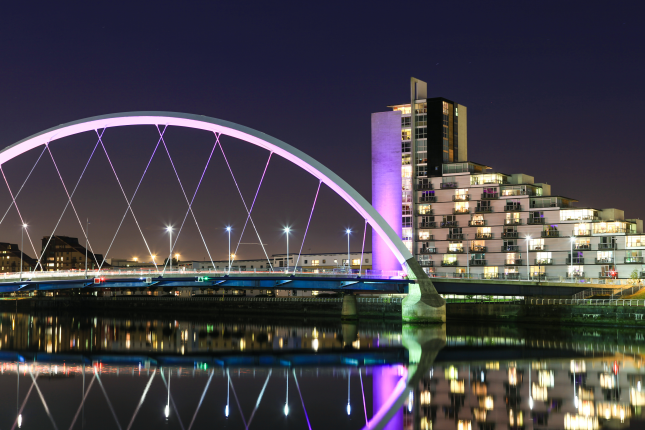 Glasgow's Culture
Life in Glasgow has changed drastically over the last few decades.
Since regeneration projects have been undertaken, Glasgow has emerged as a hub of culture and creativity.
Life in Glasgow offers no lack of cultural lures.
The city plays host to numerous exhibitions and events throughout the year.
Events are held for a number of different fields including photography, digital art and traditional artwork.
Keep up to date with the latest exhibitions and events at What's on Glasgow.
The city is also home to a vibrant and well-renowned music scene.
Glasgow is packed full of famous and historic venues.
If you are a lover of live music be sure to check out shows held at the SSE Hydro, Barrowland Ballroom and the 13th Note.
All live shows, event sand exhibitions are either limited or subject to change with the current restrictions surrounding the coronavirus pandemic.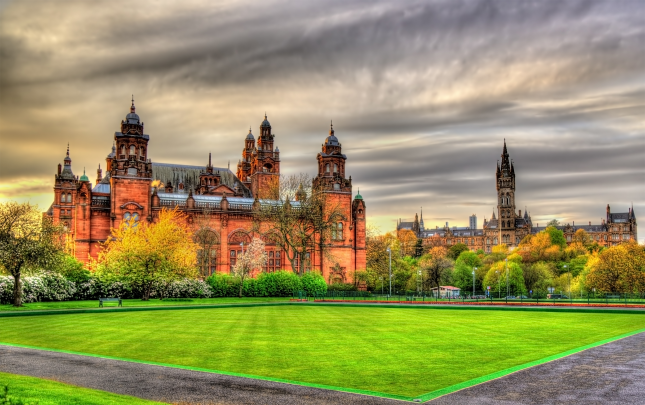 Museums
Glasgow's rich history is celebrated across the city's various museums.
Perhaps the most famous across the city is the Kelvingrove Art Gallery and Museum.
This is a much visit location for anyone living in Glasgow.
The museum is located in a stunning 1901 building and is home to 22 separate galleries.
Here you can explore everything from ancient weaponry to Scotland's broad history!
Kelvingrove Art Gallery and Museum is certain to house something to suit all tastes and is a must-visit for those living in Glasgow.
Life in Glasgow has changed drastically over the years.
If you are interested in learning more about life in the city be sure to head to the Riverside Museum.
The state-of-the-art museum displays over 3000 items, telling the story of the city's history.
The focus of the museum is transport, with some items including motorcars, trains and even aeroplanes!
The museum celebrates Glasgow's proud shipbuilding history and gives local a great insight into the area!
Another must-visit museum is the Hunterian.
As Scotland's oldest museum it houses some truly unique items.
The museum is located on the grounds of the University of Glasgow's main campus in the West End of the city.
The Hunterian consist of numerous different galleries and museums including Hunterian Museum, the Hunterian Art Gallery, the Mackintosh House, the Zoology Museum, and the Anatomy Museum.
Life in Glasgow is certainly appealing to lovers of museums!
Shopping
Life in Glasgow is great for lovers of shopping!
The city is renowned as one of the UK's best shopping locations outside of London.
There are various locations across the city that are sure to suit all styles and tastes.
The popular Style Mile in one of Glasgow's premium shopping destinations.
Centred around Buchanan Street, the area is ideal for lovers of big-name brands.
Buchanan Street is home to a John Lewis department store as well as hundreds of other popular retailers.
For a more unique shopping experience, the West End is the place to be.
The area, in general, is popular with students and young professionals and has resulted in some unique independent stores popping up across the area.
Head to the West End's Cresswell Lane for a range of one-off clothes shops as well as some excellent antique stores.
If you are interested in shopping in the area be sure to check out visitwestend.com.
Their website indicates all of the shops currently open as well as all of the best places to wat in the surrounding area once you have shopped up an appetite!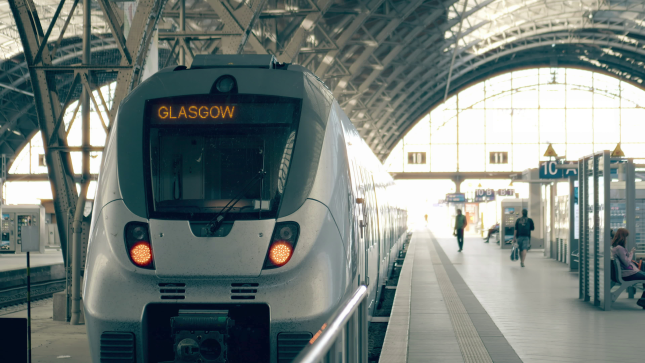 Transport
Life in Glasgow is made easy with the city's excellent transport links!
Residents of Glasgow are very well catered for in the transport department.
The city has a range of excellent transport options ranging from a vast road network to an efficient rail system as well as access to two airports for international travel!
In fact, Glasgow's underground rail network is the largest in the UK outside of London.
This makes traversing the city extremely quick and convenient, really adding to the appeal of life in Glasgow.
The underground, and most public transport, is also very affordable.
This only adds to the appeal of this city as it is never too expensive to get around!
Both train and bus routes run on a regular basis.
This ensures there is never too long to wait if you happen to miss your train or bus.
Both bus and rail routes connect Glasgow with the surrounding suburb areas.
Train and bus links are generally quick and reliable, making them the favoured transport choice for the city's thousands of commuters.
Glasgow's extensive road network also ensures driving throughout the city is easy!
The main motorway route in Glasgow is the M8.
This road connects Glasgow city centre with the M74, M77 and M80.
A range of driving routes ensures that the city is not only connected internally to the suburbs but is also easily accessible from the whole of Scotland and the UK!
Life in Glasgow is made easy with the extensive range of transport options.
Many residents of the city choose to commute to the centre for work.
This is made effortless due to the excellent transport infrastructure!
Glasgow Airports
Glasgow is also ideal for those who love travelling abroad.
The city is home to two international airports that makes travelling across the UK and overseas easy.
Glasgow Airport is around 20 minutes away from the city centre.
This airport offers travellers flights to over one hundred national and international destinations.
Glasgow's second airport, Glasgow Prestwick Airport, ensures there are even more travel options!
Prestwick connects Glasgow with all of Europe's most popular holiday destinations.
While Glasgow may not be the sunniest city, you are never too far away from a warm beach holiday!
Due to the current pandemic, international flights may be limited.
Whilst this may impact your current travel plans, life in Glasgow is usually very accommodating for travel lovers!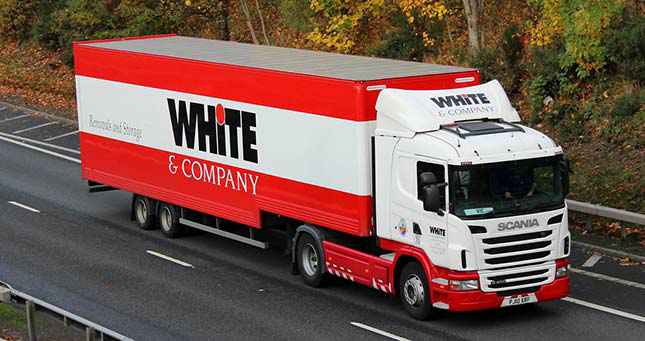 Ready to Move to Glasgow?
Does life in Glasgow interest you?
The historic city is Scotland's biggest and is undoubtedly a great home for all.
With a range of appealing factors to suit students, families, young professionals and even commuters!
Glasgow is a city packed with unique locations, a rich and fascinating history, and a surplus of exciting actives to relish in.
The city is certainly unique in that it offers residents a choice of exciting city living or, alternatively, a more tranquil lifestyle in the suburbs.
If you think life in Glasgow suits you, why not start planning your move today?
You can start preparing your dream move with the help of our Glasgow Removals service from White & Company.
No matter the reason you are considering living in Glasgow, we will make sure your belongings arrive safely without disruption.
White & Company are also pleased to announce our new video survey service.
During these unprecedented times, we can safely conduct remote removals surveys, ascertaining all the relevant information for your move, all from the comfort of your own home.
So, give us a call today or fill out a quick quote form to see how we can get your move to Glasgow in progress.