Are you hoping to live in Bedford?
When you live in Bedford, the area ensures locals benefit from a range of things.
This includes affordable properties, superb transport links and an outstanding cost of living.
Bedford also boasts an excellent choice of job opportunities!
Sitting on the southern side of the River Ouse, the choice to live in Bedford is sometimes overlooked.
The region is an area of outstanding natural beauty and is home to stately homes and gardens.
Choosing to live in Bedford offers plenty of opportunities for rural walks and Sunday strolls along the banks of the Ouse.
Moving to a new area is never easy.
Before you start your move, it is imperative to collect as much information about an area as you can.
If you are considering whether to live in Bedford, this article is for you.
We hope to provide you with all the top insights into what living in Bedford is like!
Covering everything from property prices to the best schools in the area.
We aim to provide you with some great reasons to choose to live in Bedford.
If you are deciding whether to live in Bedford, here are 8 reasons to move!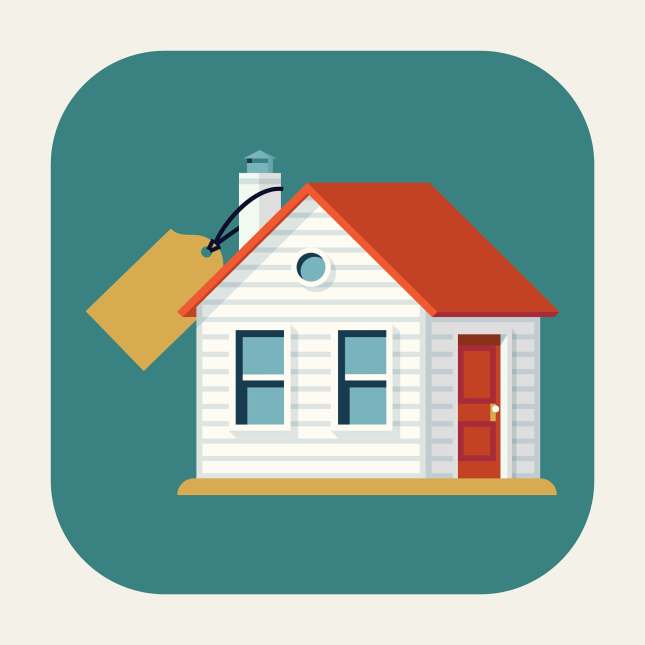 House Prices
The housing market is buoyant and property values are forecast to rise by 30% by the end of 2019, and nowhere more so than in the South East.
Bedfordshire, with its great housing stock and excellent transport links, is attracting both families and London commuters.
The next few months are likely to see an increase of properties changing hands across the county.
Bedford Borough Council'sHousing Review Report' states that it intends to build more affordable housing for first time buyers, update and improve existing housing and it proposes to bring forward a mixed range of schemes to help improve the local housing market in general.
Bedford offers a wide range of types of property, ages and styles, from Victorian detached and thatched cottages to more modern style apartments.
The average price for property in Bedfordshire currently is around £334,000 with a larger detached home costing in the region of £486,000.
The most expensive homes are found on Church Lane, Church Road and Lower Gravenhurst.
Cost of Renting
Renting before you buy when moving to an unfamiliar location makes perfect sense.
This tactic allows you to keep your options open without committing immediately to somewhere which in the long run may not suit your requirements.
In other words, there are a host of things you only really find out once you actually live in an area.
The good news for renters in Bedford is that overall costs are actually very reasonable with the average rent as of February 2021 being £724pcm. (According to Zoopla)
Plus, there are plenty of homes to choose from too.
If you are on the hunt for a one-bedroom property prices start at £136,000.
If you are moving with your family, you will want a larger property.
Three-bedroom homes start at £1080pcm up to £1400 for a large 5-bedroom property.
Bedford is definitely a worthwhile option when it comes to leasing a home both in regard to cost and variety.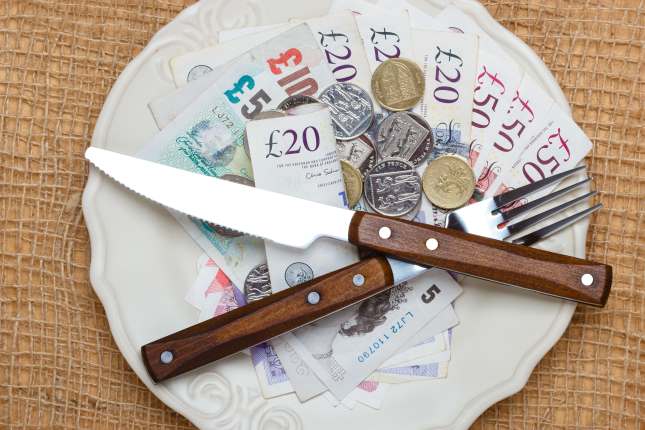 Cost of Living
The cost of living affects us all in some way or another.
Obviously the more we earn the easier it is to deal with the rising cost of inflation, products, and services.
Of late, Bedford has become a popular choice for those who are tired of paying top dollar to live in the Capital along with the inevitable hectic lifestyle synonymous with city living.
It is already well known that the cost of renting or purchasing a home in Bedford will save you money compared to larger cities.
This combined with Bedford having a commute of just 35 minutes why wouldn't you!
According to Numbeo the cost-of-living website, the price of a home in Bedford is almost 70% cheaper in some cases when comparing like for like property with London.
But it's not only the cost of a home which will save you money if you move.
Eating out, groceries and entertainment, are other areas where you can save your hard-earned cash by living in Bedford.
Shopping is one of the first areas where we can make changes.
How much food to we dispose of at the end of each week?
Plan your meals and buy only what is on special offer.
Batch cook, that way the following week you can have meals ready prepared saving energy costs as well as time and money.
Lots of people are catching on to the idea of buying non branded food items.
Bedford has lots of places to visit which either do not charge at all or have minimal fees to pay.
Visit Tripadvisor's web site for a whole list of free and entertaining ways to spend your spare time in Bedford.
No matter how large or small your income, wasting money unnecessarily is foolhardy.
By setting your budget carefully and making a few changes, allowing some fun along the way, you will be surprised at how quickly you can become much savvier at saving your very hard earned cash.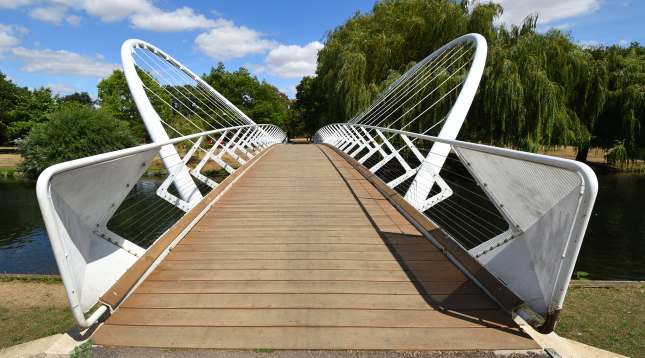 Things to do
There is absolutely no chance of ever being bored when you live in Bedford.
Open spaces galore are on your doorstep.
The Marston Vales and Chiltern Hills are just a couple of the many incredible areas of breath-taking countryside waiting to be explored nearby.
Family attractions are everywhere including Whipsnade Zoo and Woburn Safari Park.
Favourite places for generations of children.
Historical and stately homes abound.
Woburn Abbey, Knebworth House & Gardens, the Ashridge Estate, Hatfield House & Park all make very interesting buildings to visit.
Most have cafes or restaurants so you can really make a day of it.
Summerfield's Miniature Railways.
Take your little one for the ride of their lives on top of the working model train, bringing their play toys into real life.
Then take them to see the huge real steam trains as they plough past, leaving a cloud of steam.
Herring Green Activity Farm.
An amazing attraction and home to various species of eagles, hawks, owls, falcons, vultures, and kites.
A visit to the centre is enjoyable as well as educational as you get to learn about conservation, the different birds, and their habitats.
For even more attractions visit:

Transport
Getting around in Bedford by car, train bus or aeroplane could not be more efficient.
Bedford lies on the A6 road, and two of the most important north-south routes in Great Britain, the A1 and the M1 motorway, pass a few miles to the east and west respectively.
The town is served by two railway stations Bedford Midland and Bedford St Johns.
Services run to London as well as plenty of other larger towns and cities such as Leicester, Nottingham, Sheffield and Leeds to name a few.
The busy network of bus services Bedford provides ensures a speedy and reliable way to get around for work or pleasure.
London Luton Airport sits around 26 miles south of Bedford.
It is the fifth busiest in the UK and the fourth biggest of London's six airports.
It is also one of the main employers in the town.
Feeling energetic? The National Cycle Network is a great way to find traffic-free routes and quiet lanes.
These routes pass through Bedford: 51 View route To Oxford, Kidlington, Bicester, Milton Keynes, Huntingdon, St Ives, Cambridge, Newmarket, Bury St Edmunds, Stowmarket, Ipswich, Felixstowe, Harwich, Wivenhoe and Colchester. Great for sightseeing and you can dip in and out of each route to suit your fitness level.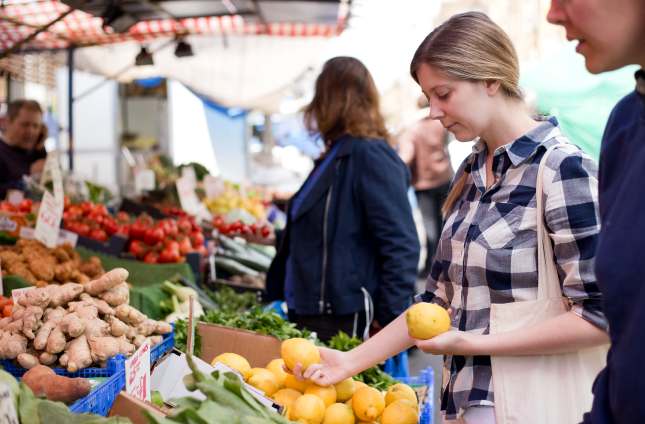 Shopping
Spoilt for choice there is a myriad of ways to shop across the whole town.
Much of the Bedford retail area is located along the banks of the winding banks of the River Great Ouse.
Several very attractive malls make great places to spend the day indulging in a little retail therapy.
With over 30 food and retail outlets, Harpur Shopping Centre is one of the leading retail destinations in Bedford. Spread over two levels, it has everything from big-name brands like Topshop and Primark to more independent stores like health-food outlet Grape Tree.
The Riverside in Bedford is arguably one of the nicest modern undercover malls in the town.
Right on the river, it offers residents a peaceful place to shop, eat and play.
The Arcade is altogether different.
It has a fascinating mix of independent retailers nestled within a charming Edwardian arcade.
In its calm surroundings, it boasts a wide selection of independent shops, selling designer fashion labels, bespoke jewellery, and plenty of other unusual shops to spend your money in.
Whilst Bedford's many attractive winding back streets are filled with treasures, and a great deal of history and character too.
King Henry II granted a market charter to the town back in 1166. Since then, there has been a market in some form or other serving the town.
The Charter Market on Wednesdays and Saturdays sells a range of quality goods at great prices.
Other markets include the Gourmet Food Market, Farmers Market, Home & Garden Market and the Handmade Market. All wonderful places to wander through.
Employment
Bedford was an important market town for the surrounding region during the Early Middle Ages.
Lace was a significantly important industry in Bedford from the 16th century until the early 20th century.
Today the towns biggest employment sectors are the wholesale and retail trade.
ASDA, Argos, and Unilever are some of the biggest employers in the region.
Health and social work also employ a large number of Bedford's residents.
The regions research and development facilities provide a wide range of job opportunities.
Although salaries are lower than those of big cities, the low cost of living makes up for this.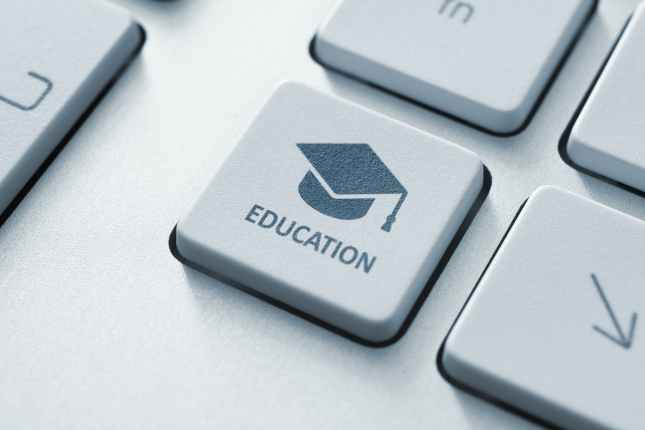 Education
Bedford has a very good choice of both state-funded schools and colleges.
There are also some highly regarded independents.
Balliol, Cauldwell, Hazeldene and Livingstone are all primary schools rated as 'good' by Ofsted.
For those looking to go private, Bedford High and Dame Alice Harpur are considered top picks.
The three most highly rated schools with excellent Ofsted reports are Bedford School, Bedford Modern School, and Bedford Girls' School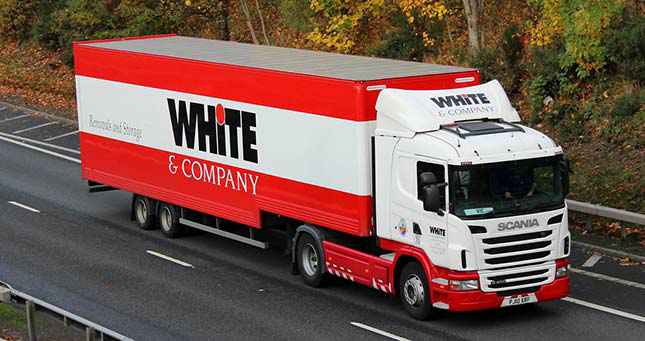 Ready to Start Living in Bedford?
Are you deciding whether to live in Bedford?
Whether you want to make the most of the great cost of living or find a great deal on a new home, Bedford offers something for everyone.
When you live in Bedford, there is a range of outstanding property types, meaning there is surely a home for you.
We will make your move to Bedford a quick and easy process.
You can start planning your dream move with the assistance of our Bedford Removals service from White & Company today.
White & Company are also pleased to offer our new video survey service.
During these unprecedented times, we can safely perform remote removals surveys, determining all the relevant information for your move, all from the security of your own home.
Using our new technology, we can gather all the information required to assist with your move, from the comfort of your home!
Video surveys will help you save valuable time and go a long way to maintaining the best safety levels.
To find out more about how we could get your dream move to Bedford or any other location underway do not hesitate to call us on the number listed above.
Alternatively, fill out a quick quote form or click on our live bot in the bottom right and a member of our customer services team will be in touch shortly.