Are you hoping to live in Chelmsford?
Chelmsford was once the capital city of England!
Albeit for only a week, it remains Essex's only city.
Offering residents a range of excellent housing options as well as some outstanding property options, choosing to live in Chelmsford is an excellent choice for many.
Moving to a new city is never a simple task.
There are many factors you must consider before you move.
If you are moving to a completely new area there
Before moving, it is important to gather as much information about an area as you can.
We are here to help those choosing to live in Chelmsford!
In this article, we hope to deliver a thorough guide packed with tips for those wanting to live in Chelmsford.
Discussing everything from the cost of buying a home in the area to the best schools, we aim to provide you with a comprehensive guide to moving to the region.
If you are hoping to live in Chelmsford, here are 12 great reasons to make the move.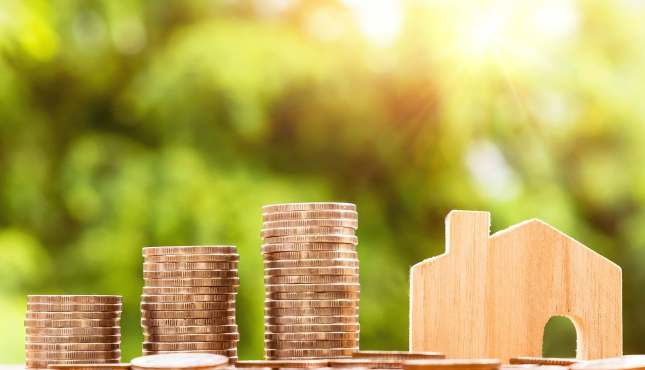 House Prices
One of the outstanding advantages to those who live in Chelmsford is its property prices.
Considering its proximity to London and the fact that it is itself a city, albeit a small one, having an average house price which is under the £400,000 mark makes it a very popular location indeed.
With almost 500 homes on the open market currently, buyers are spoilt for choice with regards to style, size and price.
Across the city, you can find practical homes from the 1970s, charming Victorian terraces and spacious detached properties from the 1920s.
Depending on your budget, you may be looking for your first home.
In which case one of the new build properties offering part ownership might be perfect for you.
There are four developments to choose from and prices start from £72,000 for a one-bedroom stylish apartment.
If you are moving up the property ladder and starting a family, two bedroomed homes are the most readily available with almost 200 on the market. Prices vary between £255,000 to £338,000.
Retirees are not left out either. Homes which provide a host of handy benefits such as an on-site manager, well-kept communal gardens, allocated parking, and organised social activities are also plentiful.
You can budget for around £100,000 for a one bedroomed apartment.
The great thing about buying in Chelmsford is that with the great number of homes available you can climb the property ladder without having to leave the town!
Rent Prices
Most of us have to rent a home at some point sooner or later.
The current economic situation in the UK, has led to a boom in the rental market.
What renters are looking for in a property has also been affected by the Covid pandemic.
Where once people were happy to pay less and rent a smaller home close to amenities, now the focus is much more on larger rentals with more room and preferably some outside space.
You have to be quick however as the market moves very fast in Chelmsford.
Some of the most desirable properties are rented by potential tenants on the spot at viewing.
So, what are you likely to have to spend per month on rent in Chelmsford?
The most readily available properties are those with one bedroom, currently there are 75 available.
Prices for these range from £582pcm up to £725pcm.
If you are moving with children, you will definitely require more space.
Larger three-bedroom places start at £1331pcm to £1452pcm.
Four bedrooms or more begin at £1634pcm.
Cost of Living
Sadly, there are no longer any cheap places to live, certainly not in the south of the UK anyway and Chelmsford is no exception.
Whilst you can save money on the cost of property by commuting from a more reasonably priced location rather than residing in nearby London, you have to get very inventive to save money elsewhere.
Being more money savvy is a good thing.
We work hard for our wages so we should endeavour to make it go further and not waste it.
Working out exactly what you spend and where is a good start.
You will be surprised how much goes out of your account when you are not keeping a watchful eye on it.
Shopping in low budget stores is no problem these days as so many have sprung up in recent years.
Chelmsford has two Aldi stores and a large Lidl supermarket.
All great places to shave off a few pennies on the weekly shop.
Open for five days a week, Tuesday through to Saturday, Chelmsford Market has been selling goods at bargain prices since it was given a royal charter in 1199 ad.
Today it still manages to provide a vast array of goods at great value for money prices.
Plus, Thursday is a second-hand day with many traders selling previously owned goods and furniture at bargain prices.
Chelmsford provides its residents with some exciting entertainment venues; many have discounts for larger groups, families or students, and some are free, so more money is saved!
Hylands Park, Chelmsford City Museum, Chelmsford Cathedral, Central Park, Bell Meadow and Sky-Blue Pasture are all wonderful attractions not to be missed and totally free of charge to enjoy!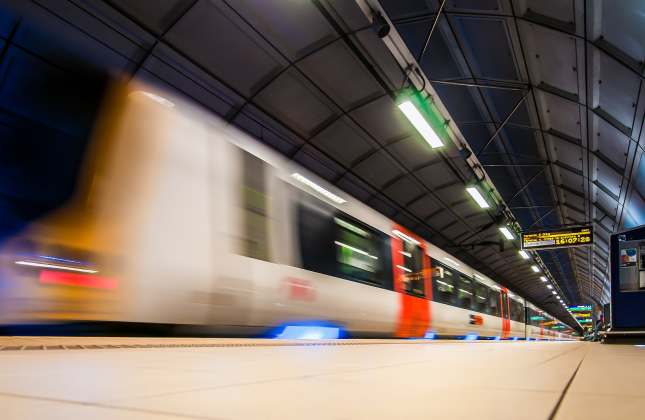 Transport Links
When you have no choice but to commute for work, it makes sense to live in a location that offers reasonable travel connections.
Chelmsford delivers very well regarding travel.
It has excellent transport links around the city, into London and right across Essex.
The A131 is a very quick route into Suffolk and Norfolk as well as many other large towns in the region.
The rail service from Chelmsford train station takes passengers into London's Liverpool Street Station in a little over thirty minutes.
If you use public transport, the local bus services are also very good.
Several companies operate throughout the city providing a comprehensive network of routes radiating out from the city centre.
To ease congestion there is a "park and ride" system in place. Introduced a while ago in 2006, it has proved very popular.
The closest airports to Chelmsford are London Stansted Airport (STN) 19 miles, London Southend Airport (SEN) 20 miles and London City Airport (LCY) 35 miles.
Things to do
This may not always the most important factor when relocating to a new area.
However, it does help when you have access to a wide choice of recreational activities.
Choosing to live in Chelmsford offers a good selection of local attractions.
But due to its excellent transport links residents are fortunate enough to be able to access even more without having to travel for hours.
Here are some of the best things to do in the area:
Chelmsford Cathedral – www.chelmsfordcathedral.org.uk
Chelmsford Museum – www.chelmsford.gov.uk/museum
RHS Garden Hyde Hall – www.rhs.org.uk/gardens/hyde-hall
Hylands House – www.hylandsestate.co.uk
Riverside Ice & Leisure Centre – www.chelmsford.gov.uk/leisure-centres/riverside
Essex Police Museum – essex.police.uk/museum
Central Park – https://loveyourchelmsford.co.uk/green-spaces/find-a-green-space/central-park-bell-meadow-and-sky-blue-pasture/

Weather
Chelmsford is 32m above sea level.
The climate is warm and temperate but the rainfall in Chelmsford is significant, with precipitation even during the driest months of the year.
Like most of the UK south of the border, the warmest months of the year tend to be June, July, and August.
Typically, these months have an average temperature of 17.5 °C.
At 4.8 °C on average, January is the coldest month of the year.
Like much of the UK, when you live in Chelmsford you are exposed to very typical British Weather!
Green Areas
Around 70% of Essex is rural!
This means it is particularly easy to escape the city.
Choosing to live in Chelmsford is ideal for lovers of the great outdoors!
Chelmsford boats over 20 parks.
This makes the city perfect for locals who enjoy a stroll, certainly a popular past time during the lockdown!
Living in Chelmsford ensures great access to a variety of green areas.
You are never too far away from a rustic rural location!
There are also some breath-taking walks to enjoy when you live in Chelmsford.
Enjoy a stroll along the River Can and River Chelmer towards Sandford Mill.
For even more great walks and picturesque hikes in the local area check out Essex Walks.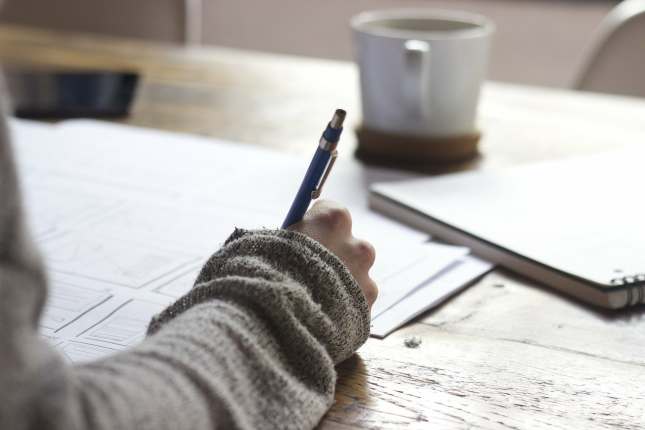 Employment
Chelmsford's excellent location at the centre of Essex whilst still being close to London has ensured the cities growth.
Chelmsford has seen its importance grow in recent years.
The city is now a well-established administrative and distribution centre.
One of the largest companies in Chelmsford is the English Electric Valve Company, now known as e2v.
It has been based in the city since 1947!
The company provides a range of employment opportunities, graduate schemes and apprenticeships programmes.
Other significant employers in this industry include BAE Systems and Gardner Aerospace.
Education is another key source of jobs for the area.
Most education jobs are centred around the Anglia Ruskin University.
Almost 30 percent of all employment when you live in Chelmsford is based around education, defence, and health and public administration.
Scientific, technical, and financial sectors are also important up and coming industries.
Choosing to live in Chelmsford provides a host of employment opportunities.
Crime
Deciding to live in Chelmsford is generally regarded as an option for locals.
Chelmsford boasts a crime rate that is lower than the UK average.
In December of 2020 there were 61 crimes reported in Chelmsford Town!
This is significantly lower the expected amount of 645 for a city of Chelmsford's size!
It is important to consider that other area in Chelmsford may have slightly higher crime rates.
These include Melbourne and Springfield.
Most of the recorded crimes in these locations are either violent or anti-social incidents.
However, most areas in Chelmsford and the neighbouring regions are considered safe places to live.
If you are hoping to live in Chelmsford be sure to head over to the Essex Police website.
By inputting a postcode you can view the latest crime figures in the area!
This is an excellent tool for any buyer choosing to live in Chelmsford.
History
Deciding to live in Chelmsford will ensure that you reside in a particularly historic city!
Whilst Chelmsford has only been considered city since 2012, the region was once the capital of England!
In the 14th century, for a very short period of time, living in Chelmsford meant you were living in the capital.
Although it was only the capital for a week, this strange historic fact surely enhances the history of Chelmsford.
Chelmsford has also had an important role to play in pioneering technology.
The city is known as the home of radio!
In 1899 the worlds first wireless factory was opened.
Guglielmo Marconi's factory spawned the birth of radio, a technology that certainly changed the world!
Clearly, living in Chelmsford ensures you are residing in a historic location.
Schools
Chelmsford has a good choice of infant, primary and secondary schools.
The city's two prestigious grammar schools, King Edward VI Grammar School and Chelmsford County High School for Girls have superb reputations.
Most state schools in the area have been awarded 'good' reports from Ofsted.
Both Moulsham and The Tyrells schools have been rated as 'outstanding'.
Living in Chelmsford ensures a great choice of schools for locals.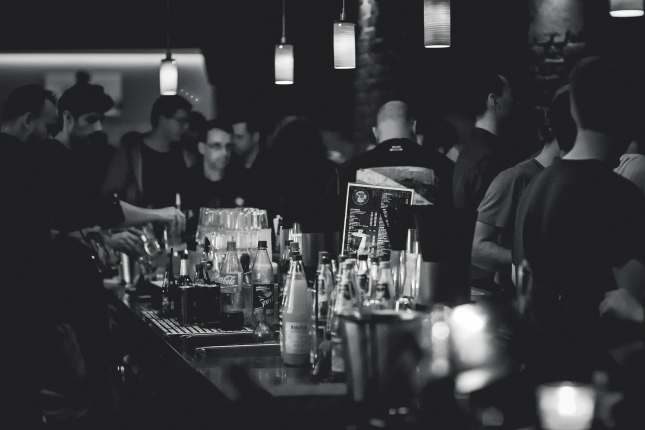 Nights Out
Living in Chelmsford is ideal if you enjoy a night out on the town.
When living in Chelmsford you have the choice of some larger clubs including Bar & Beyond, CTZN and Popworld.
All of these popular clubs are located near the High Street.
For those who prefer a more relaxed night at a bar living in Chelmsford has you covered.
All Bar One and Turtle Bay are excellent choices, allowing you to enjoy a few drinks.
Music-lovers are also well catered for.
Both Bassment and the Golden Fleece are perfect spots for some live music!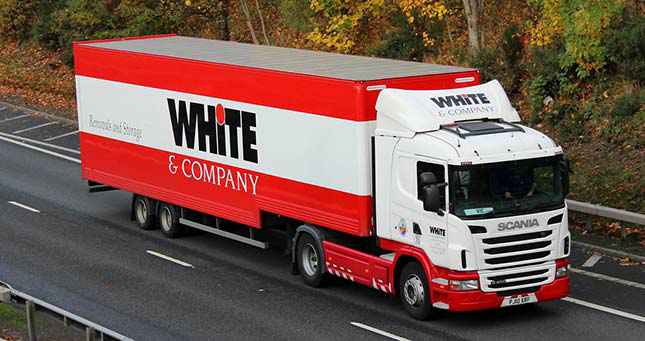 Ready to Live in Chelmsford?
Have you decided to live in Chelmsford?
This historic city certainly has lots to offer.
The decision to live in Chelmsford will appeal to various different people.
Chelmsford offers locals a range of outstanding property types, some outstanding schools and some very good nights out.
If you are hoping to live in Chelmsford and have found your dream home, we are here to help you get moving.
You can start planning your move with the assistance of our Chelmsford Removals service from White & Company today.
White & Company are also happy to offer our new video survey service.
During these unprecedented times, we can safely conduct remote removals surveys.
We can gather all the relevant information for your move from the comfort of your own home.
So, fill out a quick quote form to see how we can get your dream move to Chelmsford in the works.