Where are the best places to live in Cornwall?
If you are looking for the prettiest villages liveliest towns or thriving cities to live in Cornwall, this is the article for you.
Cornwall's allure has spiked in recent years.
Home to some stunning rural and urban locations, people are increasingly deciding to live in Cornwall.
With locations across the UK becoming more expensive, the decision to live in Cornwall provides buyers with a fantastic, cheaper alternative.
It is also common knowledge that buyers are progressively desiring properties in rural spots.
Making Cornwall even more appealing.
Rural areas provide more space as well as the option of commuting if need be.
Cornwall's range of incredible towns, top class schools and exciting wildlife make it an idyllic location for a many buyers.
With so many great areas to choose from, it is hard to know where to start.
Regardless of if you are seeking a great spot to raise a family, a rural paradise or a thriving town, Cornwall is sure to please!
Here is our comprehensive guide to the best places to live in Cornwall.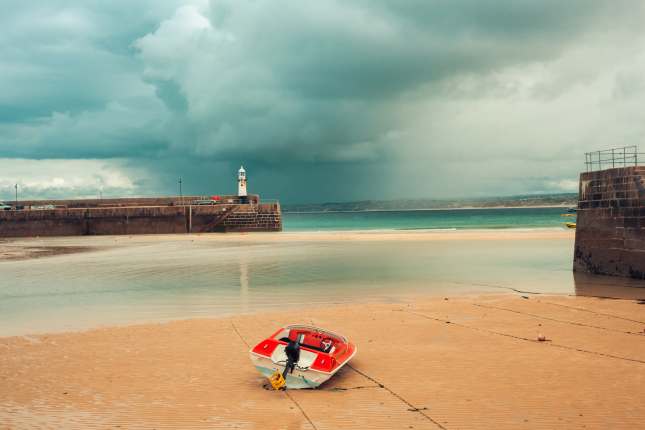 St Ives
You can find the historic seaside town of St Ives located the north bank of the River Great Ouse in southeast Cornwall.
In former times it was commercially dependent on fishing but these days it is almost entirely a tourist destination achieving the title of Best UK Seaside Town from the British Travel Awards several times.
As would be expected from such a popular tourist hot spot, the town is also well known for its many attractions.
A cultural centre, the town is known for playing host to the Tate Gallery and for its contrasting landscape of lush greenery and sandy beaches.
St Ives benefits from a wide variety of shops, services, clubs, and societies which cater for almost every sport, hobby and interest.
Porthminster beach is a prominent surfing location.
The surf here is well known to be some of the best to be found in the UK and consequently frequented by hundreds of surfing enthusiasts.
It's a great place to visit and watch them riding the waves.
If you are looking at St Ives from a relocation point of view, you will find it is a great place to bring up a family, with lots to do, good schools and a safer environment than many places.
To make the transition into local life, there are a huge number of community groups, arts organisations and other things going on if you want to get involved.
There are some very reasonably priced homes to be found here.
The average cost of a home is currently £369,236, but prices start from £74,000.
For this, you can purchase a two bedroom semi located around half a mile from the town centre.
Falmouth
The town and Port of Falmouth sits on the River Fal. A relatively large town with an estimated population of 23,000.
Falmouth has a rich maritime heritage due to its strategic location.
King Henry VIII constructed Pendennis Castle, a mighty fortress to defend the country against invasion.
It still stands and is now a tourist attraction.
In its heyday, the port received all sorts of interesting cargo, sourced from around the globe including exotic animals, gold, and botanical specimens.
Charles Darwin sailed to and from Falmouth during his travels around the world.
Those who call the town home would likely agree with the Sunday Times Poll of 2017 which voted it the UK's best town in which to live.
A busy calendar of all year-round events, Falmouth is not just known for its golden sands and inviting waters, but also for its many glorious parks and green spaces.
Some of which have won accolades in the Britain In Bloom awards over the years.
The characterful town centre plays host to a number of charming shops, well-known stores and is full of artisan retailers that combined cater to most needs.
Falmouth has good road links to the rest of Cornwall.
The A39 heading north towards Truro and the A394 heading towards Helston, Land's End and Penzance.
With regard to housing costs, the majority of sales in Falmouth during the last year were terraced properties, selling for an average price of £304,844.
Detached properties sold for an average of £430,576, with flats fetching £265,076.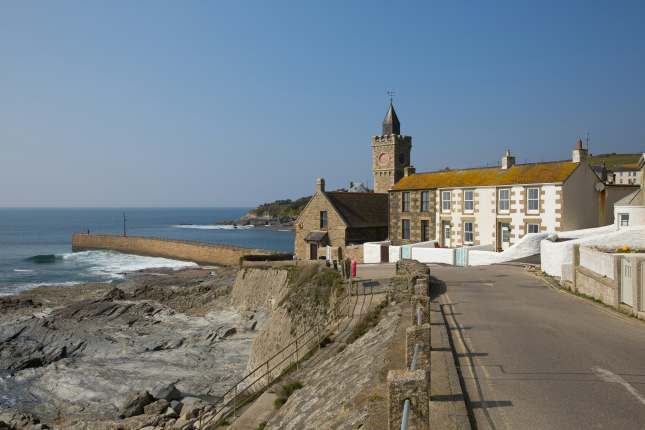 Porthleven
Porthleven exudes Cornish charm and tradition. Set in the middle of a huge sweeping bay, the beach at Porthleven is idyllic.
Once famous for its tin and china clay, this picturesque fishing village makes for an incredible place to call home.
Britain's most southerly port is regularly portrayed in national news clips.
The Bickford Smith Institute clock tower is located just behind the sea wall and often endures gigantic crashing waves during winter storms.
Thankfully for most of the year Porthleven enjoys plenty of sunshine. A beautiful little seaside town offering a great standard of living amid an Area of Outstanding Natural Beauty, the Lizzard Heritage Coastline.
It is easy to see why so many are attracted to the area which is blessed with hundreds of gorgeous beaches that are perfect for relaxing, surfing, and sailing.
The thriving town is a wonderful mixture of old and new, in terms of property, businesses and residents. Porthleven offers something for everyone.
Properties are actually very reasonably priced considering, with an average price paid of £271,744 in January 2021.
In terms of property types, flats in Porthleven sold for an average of £220,794 and terraced houses for £220,161.
This is according to the current Zoopla estimates.
Making the move to this small but perfectly formed Cornish village beside the sea could be the best decision you ever make.
Penzance
Penzance was once a rather downtrodden region.
However, with the widespread growth in Cornwall's popularity, it has a new lease of life!
See as a doorway to the western region of Cornwall, Penzance is making a great name for itself.
We truly believe it deserves its spot as one of the best places to live in Cornwall.
The region has lots to offer locals.
One of the most notable offerings is excellent properties.
Penzance is one of the last locations in the county that buyers can purchase period Georgian and Victorian homes at a 'decent; price.
The town is teeming with culture!
There are a number of local art galleries displaying local works as well as several theatres showing a range of productions.
Penzance is ideal for those who love shopping.
Chapel Street offers locals a range of independent shops.
You can find everything from books stores, antique shops, crafts and much more.
For more 'common' big name brand head to Penzance high street.
Here you will find all your retail favourites as well as a choice of eating options for when you have shopped up a sizable appetite.
Those moving home with a family won't be disappointed!
Mounts Bay Academy Secondary school in Penzance achieved the coveted 'Outstanding' review!
The region is also home to numerous good rated state primaries and secondaries.
If you are thinking of moving to Cornwall there is certainly a great school for your kids in Penzance.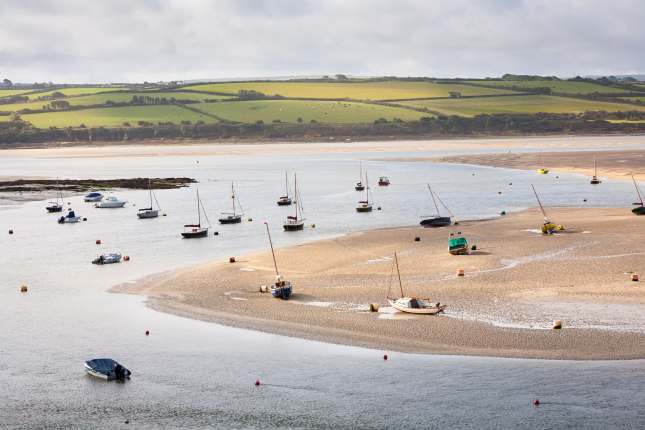 Padstow
Perhaps the most widely known of all Cornish towns, Padstow has a very enviable reputation which has inspired many to up sticks and move to the region.
The town is the inspiration behind a number of TV programmes such as Ricks Steins Cornwall and This Fishing Life.
Padstow is one of Cornwall's most prized areas to live.
The narrow winding streets just back from the harbour offer a wealth of old cottages.
Many of these properties are now rentable throughout the year.
Padstow's property market continues to boom.
Homes have increased in value substantially over the past 10 years, some jumping in value by 200%!
The average price paid for property as of January 2021 is currently a jaw dropping £539,411.
A foodie destination and home to the famous chef Rick Stein, who has a fantastic restaurant here, the Padstow's working fishing port is surrounded by some of Cornwall's most stunning beaches.
Watching the everyday ebb and flow of harbour life is a perfect way to spend a day. There are plenty of eateries which enable you to do just that whilst enjoying freshly caught seafood bought in by local fishermen.
The town is also known for being the start and end point for the Camel Cycle Trail.
This makes it a good base for taking part in all manner of water sports.
Situated on the west bank of the River Camel estuary.
Padstow lays approximately 5 miles northwest of Wadebridge, 10 miles northwest of Bodmin and 10 miles northeast of Newquay.
Padstow has good amenities, with a decent sized Tesco store nearby.
There is a multitude of clothing stores, galleries and craft shops dotted around the town.
Ideal for purchasing a "one-off" gift.
Padstow offers the sea, landscape, and laidback lifestyle many can only dream about.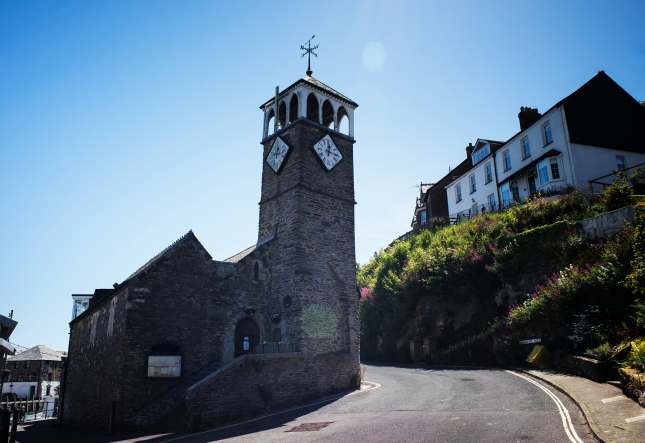 Looe
Looe is ideal if you are seeking a coastal home within close proximity of Plymouth.
The region allows local easy access to the rest of Cornwall and is undoubtedly one of the best areas to live in Cornwall.
Residents living in Looe enjoy all of the charms of this famous fishing town.
Looe boasts a stunning backdrop of vertical hills dotted with homes.
Looe's cobbled streets meander throughout the town leading to the bustling harbour.
Locals are also treated to a stunning sandy beach!
There is also a great choice of different property types.
Charming cottages, townhouses and even Victorian villas!
Locals also have access to a range of year-round activities.
Looe Island is home to a range of important wildlife and habitats.
Covering woodland, maritime, grassland and rocky reef.
It is a fantastically diverse location.
Looe also hosts an annual festival.
Every September the town welcomes visitors to one of Cornwall's biggest events!
The Looe Music Festival is a three-day festival taking place on the beach and town centre.
The festival is an excellent spectacle that brings the whole community together.
Mawgan Porth
The small settlement or hamlet of Mawgan Porth boasts a long sandy beach surrounded by rugged cliffs, home to plenty of sea birds.
Sitting midway between Padstow and Newquay on the north Cornish coast, Mawgan Porth offers its inhabitants, stunning scenery, wondrous walks, and superb surfing.
Somewhat of an undiscovered secret, most people have heard about St Ives or Newquay and Padstow, Mawgan Porth has slipped under the radar.
The name derives from the parish's Saint Mawgan and the Cornish word 'porth' meaning 'cove'.
While other more prominent towns and villages in Cornwall are swamped with tourists over the summer months, it is Mawgan Porth's lesser-known existence which makes it all the more desirable.
The little centre has a village post office and shop with an adjoining tea room serving cream teas.
For a more comprehensive selection of shops, locals head along the coast to the much larger town of Newquay.
The closest primary school is Mawgan-in-Pydar Community Primary School located a mile away rated as "outstanding" by Ofsted.
Secondary aged children travel to nearby Newquay.
Located four miles from Newquay, Mawgan Porth has the additional benefit of being only 2 miles away from Newquay Airport.
Yet another family-friendly place to reside with year-round attractions for all ages, tastes and abilities.
Like many of its close neighbours, purchasing a home here is difficult as they are in high demand and sold in record times.
They are also extremely expensive with the average cost sitting at £576,212 in January 2021.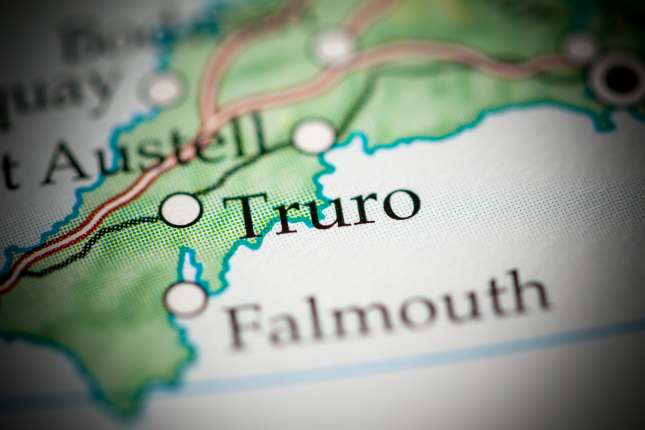 Truro
Cornwall's county town and only city Truro dates back to at least the Norman times.
A castle was built here in the 12th century by Richard de Luci, Chief Justice of England in the reign of Henry II.
A wonderful mix of Regency and Victorian architecture, seaside living and a huge dose of spectacular countryside right on its doorstep.
The UK's most Southerly city is now a vibrant centre of shopping and culture.
A spider's web of narrow little streets lined with impressive independent boutiques and gift shops makes shopping a delight.
Summer months see numbers swell and the local bistros and cafes spill onto the pavements so diners can enjoy their Cornish seafood "al fresco" style.
Of course, not everyone shopping is a holidaymaker.
Many people call Truro home.
Located just a short drive from sandy coves and long stretches of sandy beaches, it makes for a very healthy lifestyle.
It is easy to see why there is a high demand.
Many elegant Georgian and Victorian townhouses line Truro's streets and they attract a lot of attention.
Mostly located in the centre of the City, they often sell for well over £1million.
Thankfully, not all homes are that expensive.
The average price paid in January 2021 is £351,393. In terms of property types, flats in Truro sold for an average of £226,660 and terraced houses for £257,868.
This is according to the current Zoopla estimates.
Looking to the future Cornwall Council has recently submitted a bid requesting that Truro should be considered for the European Capital of Culture in 2023.
This would give the city a much-needed boost to its economy by at least £100m.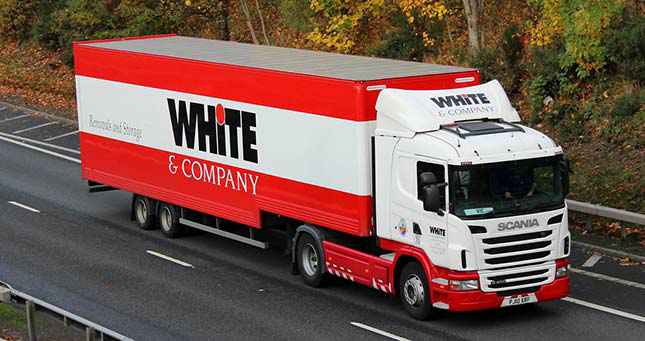 Ready to Live in Cornwall?
Have you decided on the area that you want to live in Cornwall?
Cornwall is home a range of excellent regions ideal for families, students, young professionals and retirees.
If you want to live in Cornwall and have chosen to perfect town or city, we are here to help you get moving.
You can start planning your dream move with the assistance of our Cornwall Removals service from White & Company today.
White & Company are also pleased to announce our new video survey service.
During these unprecedented times, we can safely conduct remote removals surveys.
We can gather all the relevant information for your move from the comfort of your own home.
So, give us a call today or fill out a quick quote form to see how we can get your dream move to Cornwall in the works.