Are you hoping to live in Milton Keynes?
The decision to live in Milton Keynes provides buyers with a range of excellent housing options!
Moving to a new city is never straightforward.
There are various factors you must consider before you move.
If you are moving to a completely new area there
Before moving, it is important to gather as much information about an area as you can.
We are here to help those choosing to live in Chelmsford!
In this article, we hope to deliver a thorough guide packed with tips for those wanting to live in Chelmsford.
Discussing everything from the cost of buying a home in the area to the best schools, we aim to provide you with a comprehensive guide to moving to the region.
If you are hoping to live in Chelmsford, here are 12 great reasons to make the move.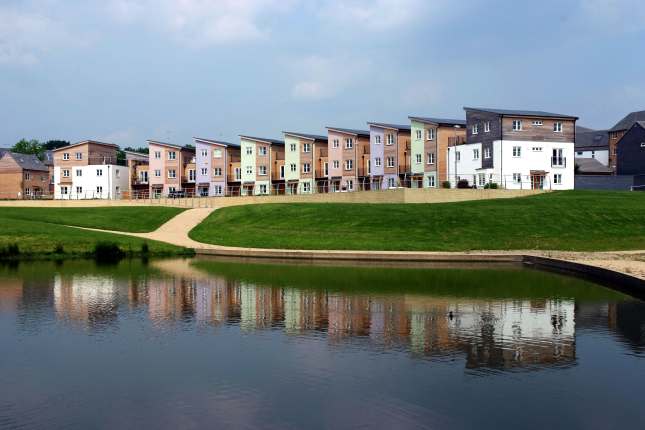 House Prices in Milton Keynes
Over the past five years homes in Milton Keynes have seen a big increase in value.
These have shot up by over 35%!
The average current cost to buy a home here is £291,602.
Although this is a bit on the high side, it is still cheaper than other places in Buckinghamshire such as High Wycombe and Amersham where averages far exceed the £400,000 mark.
Those who live in Milton Keynes have also seen a steady increase in the number of new homes being built.
Choosing to live in Milton Keynes offers those requiring a brand-new home a variety of locations.
Some of the latest developments are in Wavendon, Campbell Park, Oxley Park and Brooklands.
The advantage of buying new is that many developers such as Bovis and Permission offer first time buyers "help to buy" schemes giving them the opportunity to own a home which normally would have been out of reach.
As a price guide for the Milton Keynes area, you can expect to pay an average of £457,000 for a detached property, £268,000 for a semi, £232,000 for a terraced home and £173,000 for a flat.
Renting
Milton Keynes technically consists of several local towns along with fifteen villages providing a wealth of choice for prospective buyers and renters.
Although there is a plentiful supply of rental homes available across the region, well over half of them are either one- or two-bedroom properties.
Prices vary considerably depending on where exactly it is you prefer to live in the town.
For lower cost lettings, you should begin your search a bit further from local amenities such as train stations and shops.
A one-bedroom flat which sits a couple of miles from Milton Keynes Central will cost from £675pcm however when you rent closer to the station and the centre of the town the price increases to £800pcm.
If you are moving here with a family, you will of course require more space.
Three-bedroom homes start at £1200pcm, four bedrooms £1562 and extra-large homes let for around £2500 upwards.
Cost of Living in Milton Keynes
Basic cost-of-living expenses including housing, food, transportation, childcare, health care etc are all factors we need to consider when we are moving to a new location.
Our outgoing expenses can vary from person to person because of factors like lifestyle and family size but, this does not mean that we cannot make some changes in order to reduce our overall cost of living expenditure.
Budget and plan for the future. If you know where your money will go each month, you can make more informed decisions about spending and saving—and be better prepared for the unexpected.
Milton Keynes is considered on the high side when it comes to cost of living, but it is all relative and compared to London it is actually not that bad.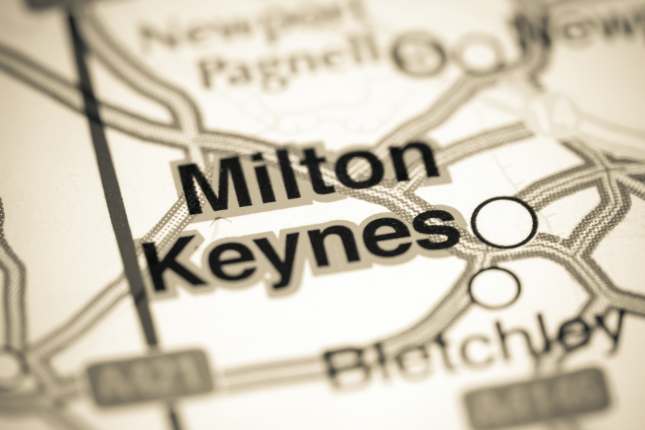 Saving Money When you Live in Milton Keynes
So how can you shave a few pounds off your budget when you live in Milton Keynes?
Shop smart. Nowadays there are all sorts of web sites designed to offer products at bargain prices whilst Apps are getting smarter all the time—some even run price comparisons on e-commerce sites around the web in seconds.
There are some great low-cost stores dotted around the town. Poundland, B&M and Home bargains all have branches in Milton Keynes and sell a whole range of goods at much fairer prices than the larger stores such as Waitrose, Sainsburys and Tesco.
CMK is a modern sheltered market located right in the middle of The Centre:mk shopping mall. It consists of several stalls selling a wide array of fresh produce, clothing, and electronic accessories at prices lower than what you will see in the supermarkets and malls.
Grab yourself a bargain at the National Bowl Car Boot Sale. It has been welcoming buyers and sellers for more than a decade. Every Sunday morning, hundreds of traders set up stalls in Furzton from their car boots at this quirky local market selling second-hand items at unbeatable prices.
Whether you are planning a move, considering a lifestyle change or just trying to better manage your money, keeping up with the cost of living can be challenging but there are always ways to save.
Milton Keynes is crisscrossed by a network of pedestrian and cycling paths. It also has plenty of green space and the Buckinghamshire countryside is just waiting to be explored. So, pack a picnic, get on your bike and enjoy, free of charge!
"Necessity is the mother of invention" as the old saying goes! You just need to think outside the box.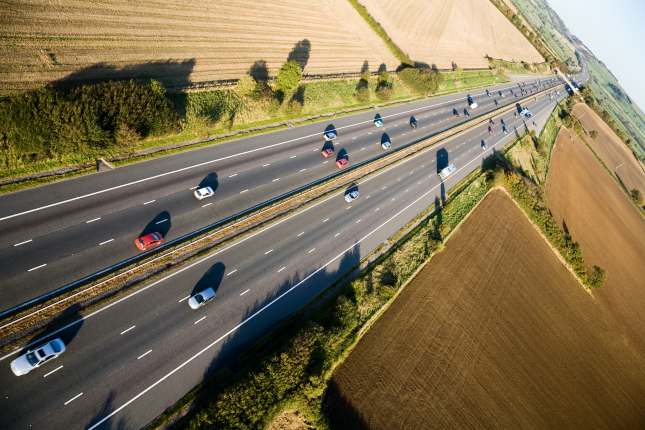 Transport Links in Milton Keynes
Being in a geographically desirable location enviably close to London, Milton Keynes is lucky to have very strong transport links.
As a designated New Town, the infrastructure is well thought out, with excellent rail and road links.
Milton Keynes Central railway station sits on the West Coast Main Line. The station is served by Virgin Trains intercity services, and by London North Western Railway and Southern services.
As well as serving the local area, you can get to Birmingham (50 minutes) and London Euston (30 minutes) and Oxford (1 hour 20 minutes). You can even reach as far as Glasgow, a journey of around 5 hours if you wanted to.
The Milton Keynes Central station is one of six stations serving the area the others are Wolverton, Bletchley, Fenny Stratford, Bow Brickhill and Woburn Sands. So, no matter where you live there is always a station nearby.
The main motorway in the area is the busy M1 which runs parallel to the town on its right-hand side and serves it from junctions 11a, 13, 14 and 15. This road link also allows access to plenty of major towns and cities up and down the region.
As an alternative, Milton Keynes has over 200 miles of shared-use paths, known as Redways, for cycling and walking. The traffic-free network covers most of the city estates with some Redways extending out to connect to the older towns.
The drive from Milton Keynes to Luton airport only takes around 30 minutes if you want to travel overseas for either business or pleasure.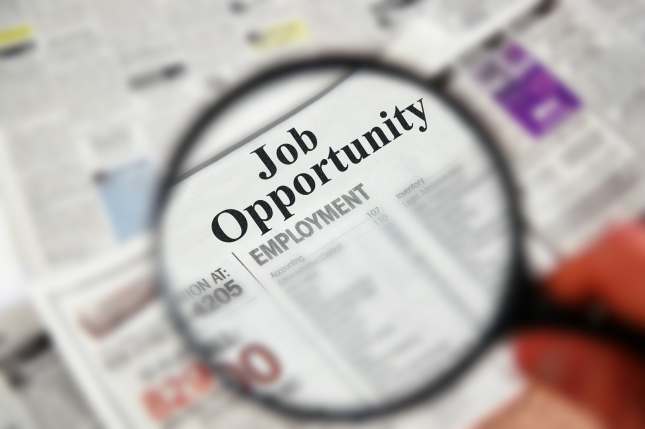 Jobs in Milton Keynes
Milton Keynes has one of the most successful economies in the UK, ranked highly against a number of criteria.
The towns employment profile is composed of about 90% service industries and 9% manufacturing.
Self-employment is on the rise and over the past decade Milton Keynes has enjoyed an explosion of new start-up businesses and a swathe of entrepreneurs have built up their own companies whether that being within their homes, in an office or a factory.
Obviously, due to its amazing transport connections, some large logistical companies have based themselves in the area such as DHL, Kuehne + Nagel and Bibby Distribution creating a large number of employment opportunities.
Investment by both UK and international companies across numerous sectors (notably accounting and motor) has also brought growth to the city.
As a prosperous, innovative, and culturally vibrant place to work the town is continuing with reinvestment into the local economy.
Over the past few years Milton Keynes has without doubt grown from strength to strength and this looks set to continue well into the future.
Things to do
If you want to live in Milton Keynes there are plenty of fun things to do!
Regardless of your interests or age, we all like to have access to some exciting things to do with our spare time.
This is certainly the case when you live in Milton Keynes
Thrift Farm is an excellent day out!
This 52 acre farm and Rural Training Centre/working environment is aimed at children and adults with learning difficulties.
Thrift farm has an outstanding range of farm animals.
It is a wonderful day out for all the family with plenty to get involved with!
Click here for more information.
Another fantastic activity in Milton Keynes is Snozone Ski Slopes!
When you live in Milton Keynes you have access to the UK's largest snow centre!
This is the ideal spot for indoor skiing and snowboarding on real snow.
Snozone's centre, located in Milton Keynes, offers skiers and snowboarders an authentic slope experience.
You are always welcome, regardless of if it's your first time on skis or you're an experienced snowboarder.
Snozone has a range of indoor activities to suit all!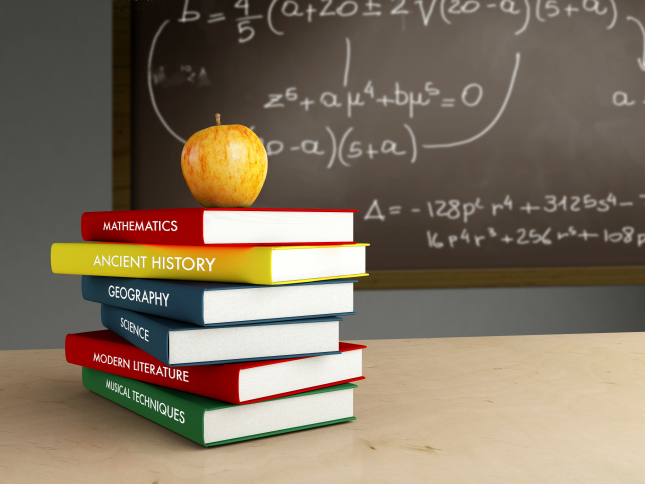 Schools
Education and access to good schools are one of the most important things to consider when you live in Milton Keynes with a family.
Milton Keynes has over 45,000 school-age children!
There are currently over 110 schools in the region.
30 of these schools are Ofsted rated 'Outstanding' schools, with a further 66 regarded as 'Good'.
There are also several grammar schools and a few well-regarded independent institutions.
Further education is provided by Milton Keynes College.
The college provides students with courses up to foundation degree level.
Higher education institutions include the distance learning institution Open University.
The University Campus Milton Keynes and a campus of the University of Bedfordshire also provide some education facilities in the area.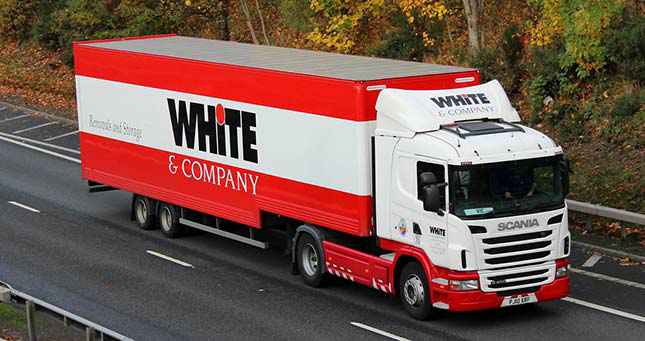 Ready to Live in Milton Keynes?
Have you decided to live in Milton Keynes?
This excellent location certainly has lots to offer.
The decision to live in Milton Keynes will appeal to lots of different people.
Milton Keynes offers locals a range of outstanding property types, some outstanding schools and a range of great activities to enjoy.
If you are hoping to live in Milton Keynes and have found your dream home, we are here to help you get moving.
You can start planning your move with the assistance of our Milton Keynes Removals service from White & Company today.
White & Company are also happy to offer our new video survey service.
During these unprecedented times, we can safely conduct remote removals surveys.
We can gather all the relevant information for your move from the comfort of your own home.
So, fill out a quick quote form to see how we can get your dream move to Milton Keynes in the works.