Last Update – 15th June
Do you want to live in Nottingham?
Moving to a new city is inevitably a huge life decision.
No matter where you are thinking of moving to, having some understanding of your potential new home certainly make the decision of whether to move or not easier.
Gathering a complete understanding of a new area is time-consuming and can take a lot of research!
We understand that moving to a new area is not a perfect science.
You will not know if it was the right decision for you until you have settled in.
However, gathering as much information about an area before you move will undoubtedly assist you in your decision.
We have compiled a thorough guide highlighting the 15 reasons to live in Nottingham.
The guide discusses everything from the best places to live to the healthcare provisions!
This historic town, known across the globe as the home of Robin Hood, has so much to offer.
If you are looking to live in Nottingham, these are the top 15 reasons to make the move!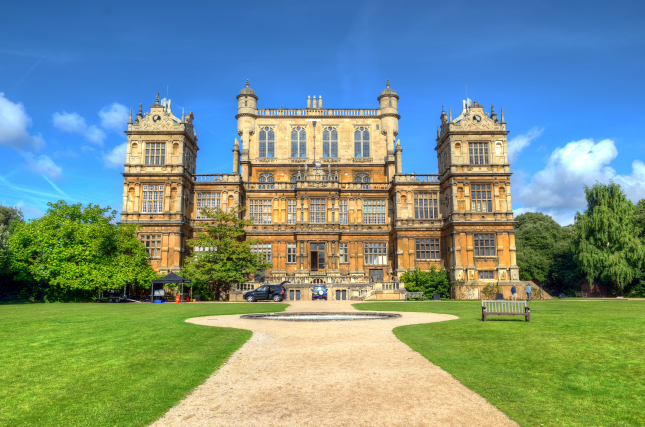 Overview
Nottingham is known internationally for its links to the fabled Robin Hood, who called nearby Sherwood Forest home.
Today the city is a prosperous metropolis and is the 6th largest city in the UK!
Nottingham's emergence as one of the UK's largest urban area can be linked to the Industrial Revolution.
Throughout the Industrial Revolution, much of Nottingham's fortune was rooted in the textiles sector.
During this period, the city established itself as a UK powerhouse.
Today, the cities key industries include digital media, sciences as well as retail and leisure.
Nottingham's economy is the 7th biggest in the whole of the UK!
Whilst salaries are lower than in London and various other major cities, Nottingham has emerged as a 'saver friendly' choice for buyers.
As house and rent prices in London continue to soar, an increasing amount of buyers are seeking more affordable alternatives such as Nottingham.
Those who choose to live in Nottingham are not missing out.
The city boasts an excellent array of shops, restaurants, and attractions.
Nottingham is renowned for its thriving music scene.
Numerous live music venues across the city ensure locals can soak up as much music as possible.
Nottingham also has a proud sporting history.
The city was named as England's 'first City of Football' in 2014, pipping Manchester to the number one spot!
If you decide to live in Nottingham there is a truly diverse range of benefits to enjoy.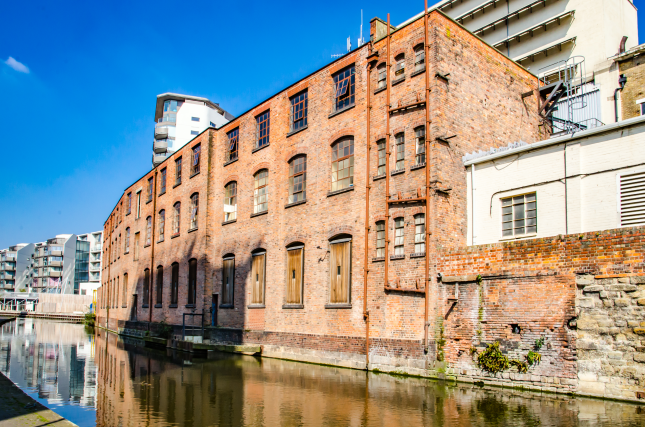 Best Places to Live
If you want to live in Nottingham, you will need to know all of the best areas to live!
Being the UK's 6th largest city means that Nottingham is home to numerous excellent areas.
If you decide to live in Nottingham, these are a few of our favourite areas.
Beeston
The ideal area who residents who need to commute, Beeston's excellent location 3 miles from the city centre ensures its popularity.
Beeston is a particularly popular area due to its proximity to both the city centre as well as the excellent links it provides to neighbouring areas such as Derby and Loughborough.
This excellent location means the area is popular with commuting professionals.
Beeston is also well located for students.
Whilst the area is notoriously peaceful, the nearby University of Nottingham makes the area popular with lecturers and postgraduate students.
Whilst the area is close to the city centre, Beeston also boasts a fantastic range of local amenities.
If you want to live in Nottingham, Beeston may be the perfect area for you!
Wollaton
Located to the west of the city, Wollaton is one of Nottingham's most popular residential areas.
Wollaton provides locals with a range of excellent amenities including a local library, shop and various quaint pubs.
An excellent choice for families, Wollaton is home to numerous outstanding schools.
This suburb also ensures locals have top-notch transport links.
Local buses run regularly, connecting the area with Nottingham city centre.
The nearby A52 also provides residents with easy access to the city via car.
Wollaton is a top pick for families looking to live in Nottingham.
West Bridgford
One of Nottingham's premium areas, West Bridgford is an excellent suburb.
This popular area is extremely well regarded, with property prices reflecting this.
Located just 1 mile from the city centre, the area is a hub of activity.
Some of the most notable attractions are the array of sporting venues.
Trent Bridge, the National Water Sports Centre and Nottingham Forest's City Ground are all located in the area!
West Bridgford is also home to a variety of superb pubs and restaurants, meaning there is always the opportunity for a great evening out.
The area is another top pick for families looking to live in Nottingham.
An array of great schools and stunning green spaces in West Bridgford park provides an excellent environment for families.
Be sure to consider this area if you want to live in Nottingham.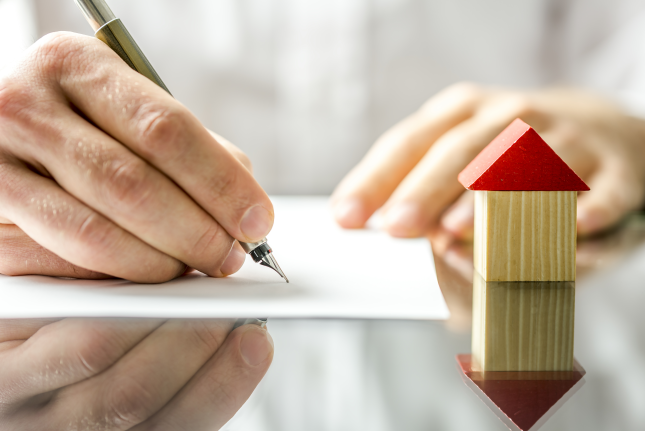 House Prices
Living in Nottingham is a popular choice for buyers hoping to avoid the inflated prices found in other popular cities.
According to Zoopla, the current average house price in June 2022 is £242,979.
This signifies amazing value when compared to similarly-sized cities across the UK.
House prices in Nottingham provide buyers with exceptional value when compared to London.
As of September 2020, the average cost of a house in London is a staggering £730,014!
Living in Nottingham is, therefore, an understandably enticing option.
Providing residents with excellent transport links, a rich history, and a range of fun activities.
If you want to live in Nottingham, what should you expect to pay for different property types?
As of June 2022, the average price for a detached home in Nottingham is £357,595, with the average cost of a semi-detached home sitting at a reasonable £212,502.
Looking for a terraced home?
The average price in Nottingham is currently an exceptional £137,749.
If you prefer a flat, these are currently averaging at £144,878 (statistic from Zoopla.)
If you are looking to live in Nottingham, be sure to stay up to date with all of the latest house prices.
Rent Prices
If you are hoping to live in Nottingham and are considering renting, here is everything you need to know.
Knowing the cost of renting before moving to a new city is key!
This knowledge will prevent any setbacks if the area you prefer is too expensive.
Nottingham is currently offering renters a choice of around 1,226 properties.
According to Home, 311 of these properties have been listed in the last fortnight!
Evidently, renting is a popular option for many residents looking to live in Nottingham.
The average rent is £752 pcm for those seeking a one-bedroom apartment.
If you are looking for a two-bedroom property, the average cost of rent is £1,059 pcm.
Whilst there are certainly cheaper locations in the UK, the cost of rent in Nottingham represents terrific value when compared to London.
Rent in Nottingham is around 56.81% lower than the average in London!
If you want to live in Nottingham, renting is certainly a viable option.
Cost of Living
Understanding the cost of living will help to ensure you are able to stay on top of your monthly outgoings.
Moving to a new area will mean different prices of goods, this is no different if you want to live in Nottingham.
Below is the average cost of basic everyday items that you are sure to need.
Naturally, these costs will vary depending on where you shop.
Meal at an inexpensive restaurant: £12.00
Takeout coffee: £2.89
Pepsi/Coke: £1.59
1 litre of milk: £0.78
A loaf of bread: £0.91
Dozen eggs: £1.79
Chicken (1kg): £6.48
Beef (1kg): £6.00 – £12.67
White rice (1kg): £1.33
All statistics are taken from Numbeo and are accurate as of June 2022.
Utility costs will also differ depending on your provider.
A rough assessment shows that a two-person household can expect to pay around £157 per month.
Be sure to keep an eye on the average costs of everyday items and utilities in Nottingham at Numbeo.
Crime and Safety
When moving to a new city it is essential to consider the crime levels.
All regions experience crime, understanding what sort of crime is occurring and where it is more likely will help to ensure you remain as safe as possible.
As with all major towns and cities across the UK, Nottingham has cases of crime.
This is expected for an urban area with a population of over 329,000.
Crime statistics collected between April 2016 and March 2017 indicate that there were 46,586 crimes reported in Nottingham.
The majority of these incidents were anti-social behaviour, accounting for 14,425 or around 30% of the total reports.
The second most registered incidents were violent crime with 9,562 cases falling into this classification.
This is very typical of crime rates for the whole of the UK.
In fact, crime levels in Nottingham are about average.
Victim-based crimes in Nottingham are around 0.6 per person, the national average.
It is important to remember that Nottingham is a particularly large city in the region, so crime rates are typically a little higher than some neighbouring regions.
Crime rates are very typical of the UK, making Nottingham a relatively safe place to live.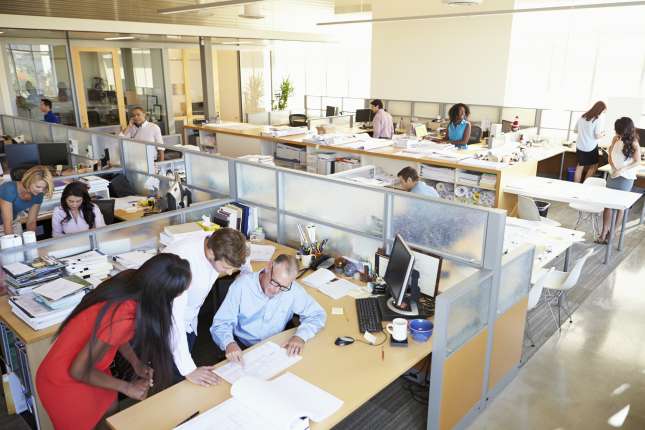 Working
If you want to live in Nottingham, there is plenty of employment opportunities.
As the UK's 6th largest city, Nottingham plays a pivotal role in both local and national
Nottingham is the East Midlands leading commercial, retail, financial and business centre.
The city plays a huge role in the UK's national and regional economic growth.
The retail sector, in particular, is pivotal to the city's economy and one of the major employers.
The city also has a reputation for being particularly enterprising.
In 2011 the Nottingham Enterprise Zone, focusing on expansions for new business sectors including aerospace, rail and automotive industries.
Many large choose to base their main offices in Nottingham.
These companies include Boots, Pedigree pet foods, Vision Express and Specsavers.
Among the science-based industries within the city is BioCity.
The UK's biggest bioscience innovation, BioCity, is located in Nottingham.
This hub of science-based companies is home to around 80 individual firms.
With so many different industries based in Nottingham, it is not a surprise that the city was one of the top 10 cities in the UK for job growth from 2004-2013!
If you want to live in Nottingham, there is employment is a huge range of sectors!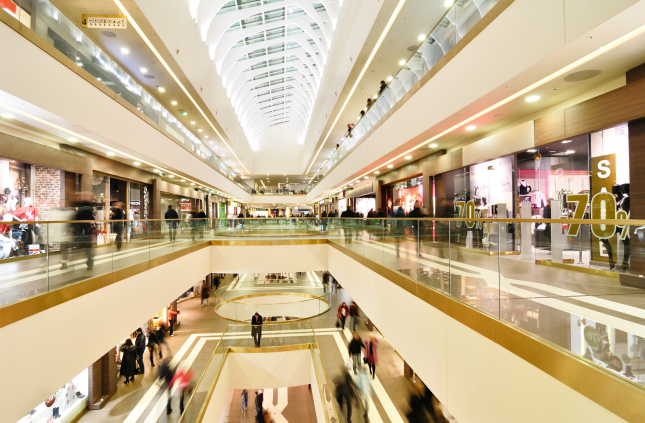 Shopping
Nottingham is home to a host of excellent shopping options.
If you decide to live in Nottingham, you will truly be spoilt for choice.
For all, the most popular retail stores head to intu Victoria Centre.
Situated in the city centre, the Victoria Centre is very easy to get to and has over 2,000 parking spaces.
The shopping centre offers shoppers a selection of the best retailer including John Lewis, House of Fraser, Boots and Urban Outfitters to name a few.
There are also plenty of restaurants to choose from when you have shopped up an appetite.
Bridlesmith's Gate is a great shopping location for those looking for a great deal.
Several outlet stores include Fred Perry, Ted Baker and Diesel, making a bargain easy to come by.
Being the 6th largest city in the UK, Nottingham also offers shoppers a range of fantastic local stores.
The Flying Horse Walk is one such location, home to a range of boutique stores that you cannot find anywhere else!
Check out Tripadvisor for even more great shopping options.
Education
Nottingham provides residents with a range of excellent schools.
The city has a diverse education system which includes primary schools, secondary comprehensives, pricey private schools as well as several specialist colleges.
There are currently over 144 schools and colleges in the city providing education to students from primary school age up to college and sixth form age.
This is a very high number of schools, Nottingham has about 44,000 students of all ages so they are certainly needed.
Nottingham is home to 89 primary schools.
The best schools in the city for this age group include Welbeck Primary School, South Wilford Endowed CofE Primary School, St Teresa's Catholic Primary School, Old Basford School and Haydn Primary School.
All of these schools have received the coveted 'Outstanding' review from Ofsted.
5 of Nottingham's 33 secondary schools have also obtained this desirable achievement.
These schools include Bluecoat Wollaton Academy, Fernwood School, Nethergate Academy, Oak Field School and Rosehill School.
If you are looking to live in Nottingham with a family, there is a great selection of schools.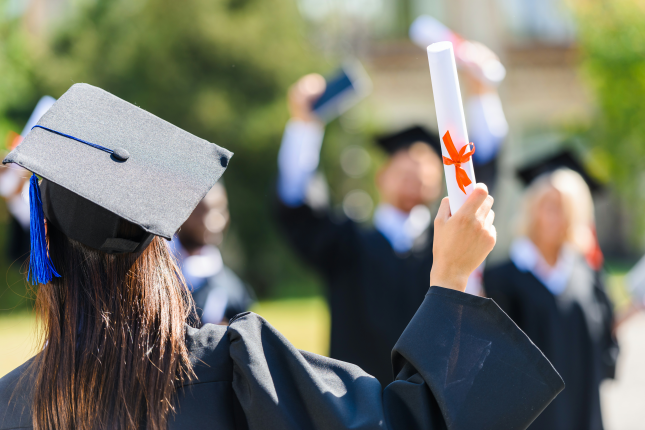 Universities
Nottingham is a very popular University city, catering to over 60,000 undergraduate students between two universities.
The cities options include Nottingham Trent University and the University of Nottingham.
Both institutions have outstanding reputations, with the University of Nottingham being a member of the esteemed Russell Group.
With its excellent range of nightlife, shopping and sporting options, Nottingham is one of the most popular university cities in the UK!
Both universities provide fantastic accommodation to first-year students, with free travel also included.
However, if you are a student looking to live in Nottingham, there are several popular residential locations throughout the city.
Lenton, which is conveniently located between the University Park and Jubilee campuses, is a very popular location for students.
If you are a student looking for a night out in Nottingham be sure to visit some of these top bars and clubs!
Driving in Nottingham
If you choose to live in Nottingham, you will have fantastic access to the whole of the UK via various road connections.
The cities location in the heart of the UK means that you are never too far away from any destination!
Nottingham is positioned nearby to M1 motorway.
This location ensures locals have excellent admission to London which is accessible in less than a three-hour drive.
The M1 also connects Nottingham with several other big cities.
Both Sheffield to the north and Leicester to the south can be reached in a 30-minute drive.
Nottingham's excellent location and the convenience of the nearby M1 ensure the city is an excellent choice for commuters.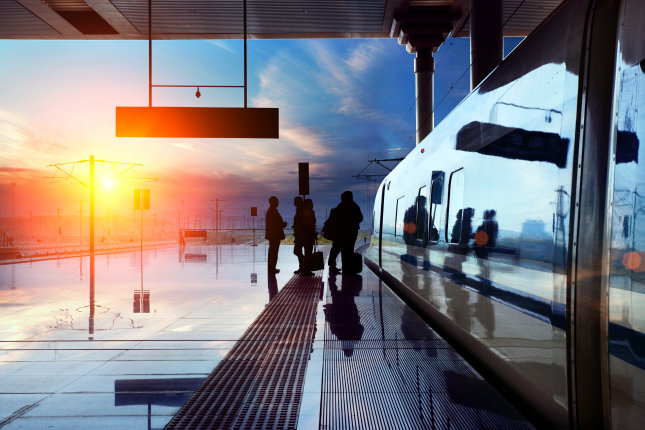 Public Transport in Nottingham
Nottingham's central location once again ensures superb connections to the rest of the UK via public transport.
For those looking to travel by train, services from Cross Country, East Midlands and Northern Rail all call at Nottingham Station.
Both Sheffield and Leicester are easily reachable via train in around 1 hour which is ideal for commuters.
Commuting to London or visiting for the day is also made easy for those who live in Nottingham.
Commuters from Nottingham's numerous suburbs are served by numerous bus routes connecting the whole city.
Students who live in Nottingham are also well provided for.
Free bus services connect student halls to the various campuses situated across Nottingham.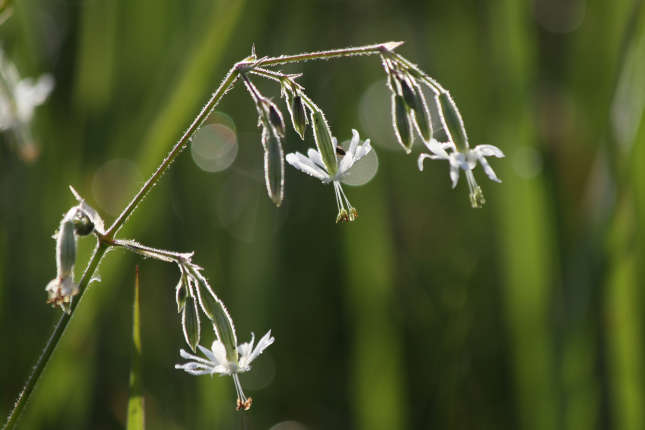 Walking
Walking throughout the city is a great way to get around!
Whilst Nottingham is the 6th largest city in the UK, it is still possible to walk throughout the city.
Nottingham is full of fascinating history to soak up while you walk to your destination.
Enjoy a stroll along the popular canals and take in stunning views of the city from Nottingham Castle.
The cities location also means residents are within easy reach of some excellent rural walks!
The nearby legendary Sherwood Forrest is an excellent location to soak up some stunning countryside and enjoy this mythological location.
Sherwood Forrest treats visitors to stunning walks with a range of wildlife and fauna and is home to the largest oak tree in the UK!
There are also several fantastic walking locations that neighbour the city.
For all the best walks in Nottingham check out AllTrails.
Restaurants
Nottingham is home to a seemingly endless number of cafes, pubs and restaurants to enjoy a fantastic meal.
If you are looking to live in Nottingham, it is certainly worth establishing where all the best locations are!
Tripadvisor provides a great list of some of Nottingham's top restaurants.
By collating customers reviews, Tripadvisor has placed Restaurant Sat Bains With Rooms as the best restaurant in the city!
This renowned restaurant proudly boasted two Michelin stars and is understandably on the pricier side!
Other top picks include Revolution Hockley, Revolution Cornerhouse, Le Mistral Sherwood and Hungry Pumpkin.
With so many great options you are certain to enjoy dining out when you live in Nottingham.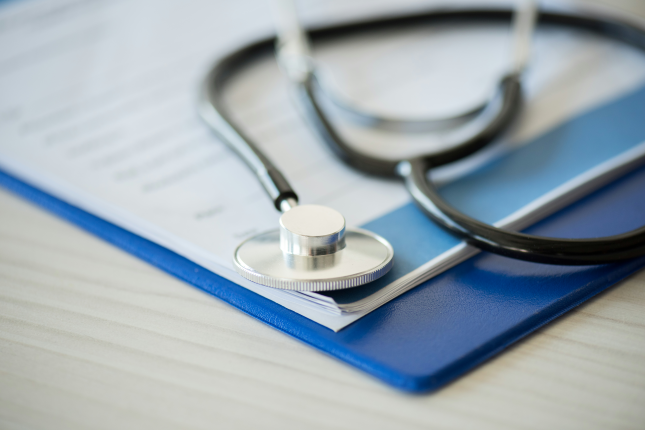 Hospitals and Healthcare
Whenever you move to a new area it is very important to register with your new local doctor's surgery.
Nottingham provides residents with three major hospitals.
Nottingham City Hospital is located in the north of the city with both Queen's Medical Centre and Nottingham NHS Treatment Centre in the south-west.
If you are looking to live in Nottingham be sure to inform your old GP that you are moving.
This will help to ensure they can transfer your most up to date records to your new doctor.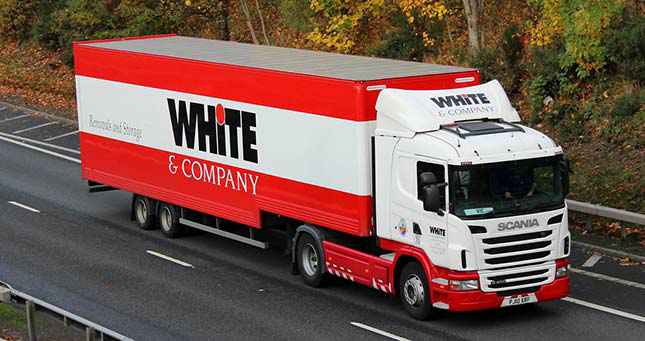 Ready to Move?
Are you expecting to live in Nottingham?
This fantastic city is a wonderful place for everyone!
Providing great provisions for students and families alike Nottingham is truly a great city to call home.
Nottingham is full of historic locations explored and offers locals a delightful, balanced lifestyle.
So, if you want to live in Nottingham, there is no time like the present!
You can start preparing for your dream move with the help of our Nottingham Removals service from White & Company today!
Whether you are moving to Nottingham for the excellent commuter links, the world-class education provisions, or the excellent access to the nearby countryside, we will ensure your belongings arrive safely without disruption.
White & Company are also pleased to announce our new video survey service.
During these unprecedented times, we can safely conduct remote removals surveys, ascertaining all the relevant information for your move, all from the comfort of your own home.
So, give us a call today or fill out a quick quote form to see how we can get your dream move to Nottingham in the works.