Do you want to live in Sheffield?
The 'Steel City' was one of the UK's major hubs throughout the industrial revolution.
Much like many industrial cities, Sheffield has undergone major changes.
The city has emerged as a truly fantastic place to live, offering residents an excellent lifestyle.
Home to over half a million residents, Sheffield is South Yorkshires largest city.
Sheffield's diversity has ensured the city is a vibrant and exciting place to live.
The city's location also plays a huge role in its appeal.
Sheffield is situated on the river Don and lies in the foothills of the Pennines.
In fact, despite being the UK's first most populous city, Sheffield is one of the greenest cities in the whole of Europe!
The city's green, modern cityscape is set on the stunning backdrop of the Peak District National Park.
Sheffield is home to in excess of 250 parks, woodlands and gardens for residents to enjoy!
If you are planning to live in Sheffield, you will need to be aware of all the best places to live.
If you know the area relatively well, you will need no help in choosing where to live.
However, we know that moving to a new city with little to no knowledge can be really challenging.
We hope to be able to give you a real insight into the city, discussing house prices, the best schools and ultimately, all the best areas to live in Sheffield.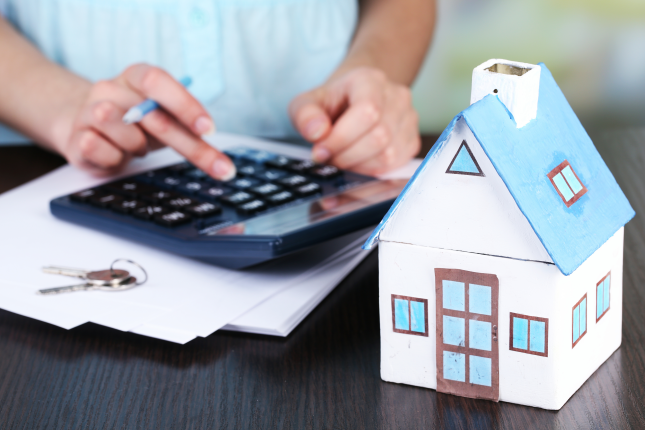 House Prices
If you want to live in Sheffield, the city has a range of options for all different buyers.
Sheffield's famous footballing legacy, famous celebrities and 'Steel City' nickname have all contributed to ensuring the city is a household name across the UK.
Sheffield's popularity is undeniable, it has one of the largest populations in the whole of the UK!
According to Zoopla, the current average house price in October 2020 is £200,235.
Clearly, property prices in Sheffield exemplify fantastic value.
Especially when compared to other major cities across the UK.
As of October 2020, the average price for a home in London is a staggering £653,965.
Providing residents with excellent transport links across Yorkshire and the whole of the UK, living in Sheffield is a very reasonably priced and exciting choice.
If you want to live in Sheffield what sort of prices should you be expecting to pay for different property types?
The current price of a detached home in Sheffield is £328,792.
Semi-detached homes are currently sitting at an average price of £184,839.
If you are thinking of purchasing a terraced home, the average price in Sheffield is £145,394, with flats averaging at £143,887.
As you may have suspected, house prices in Sheffield have been influenced throughout the pandemic.
Sheffield properties have seen a 6.06% decrease in value from October of last year.
Uncertainty continues to shroud the property market across the UK.
With this in mind, it is safe to say that prices will fluctuate in the coming months.
To stay on top of house prices be sure to conduct your own research!
Zoopla's website allows you to keep up to date with the most up to date prices.
Be sure to check on house prices periodically if you want to live in Sheffield.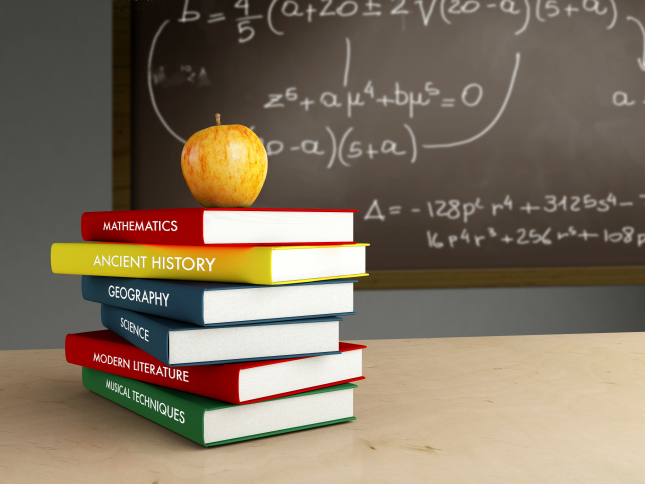 Schools in Sheffield
Sheffield has frequently been voted as the UK's friendliest and safest city!
This means that the 'Steel City' is the perfect place to raise a family.
If you want to live in Sheffield with a family, there are plenty of options for schooling with 26 secondary schools and 131 primary schools.
The city is home to 2 independent schools, Ashdell Preparatory School and Mylnhurst Catholic Prep School.
Ofsted inspections have found that the bulk of Sheffield schools deliver a good or outstanding education for students.
The SchoolGuide found that the three best primary schools in the city are Porter Croft C of E Primary Academy, Sharrow Nursery, Infant and Junior School and Anns Grove Primary School.
Sheffield's best secondary schools include Sheffield High School for Girls, Birkdale School and Tapton School.
When you live in Sheffield you can rest assured that your children will always have access to an excellent education!
Employment
Whilst Sheffield was once the beating heart of steelworks in the UK, the city has had to reinvent itself somewhat.
Much like many industrial cities across the UK, Sheffield suffered massively at the end of the industrial revolution.
With many of the cities former industrial work being outsourced overseas, the work sphere is vastly different today.
Luckily, Sheffield has received widespread redevelopment.
A variety of schemes including housing developments, new shopping centres and various office facilities have provided an influx of new jobs into the area.
Sheffield's economy has had a steady increase, averaging at around 5% growth per year.
Around half of the jobs in Sheffield are presently in the public sector.
These include city council, university, and hospital jobs.
Sheffield's private sector is also extremely prosperous.
The main opportunities in the private sectors come through customer service, sales, IT and administration roles.
Much like most of the UK, Sheffield's chief employment sector is retail.
The city is home to numerous retail outlets and shopping centres, meaning there are plenty of jobs in this field.
Sheffield's job market is a vital part of the UK economy.
The 'Steel City' provides the headquarters of various big companies.
These include the Royal Mail, HSBC and Aviva.
If you want to live in Sheffield there certainly a number of different job sectors to choose from.
For all the latest roles be sure to check out Indeed.
It is also important to remember that the coronavirus pandemic is having a huge impact on businesses across the UK.
Keep this in mind when apply or searching for jobs!
Best Places to Live in Sheffield
Hopefully, we have given you some more insight into life in Sheffield.
If you want to live in Sheffield and have no experience in the city, you will need to know about all of the best places to live in!
We will run you through our top areas in Sheffield, breaking down what makes them great and why you should consider moving there.
Hopefully, we can help you make a well-informed decision of the best area to move to.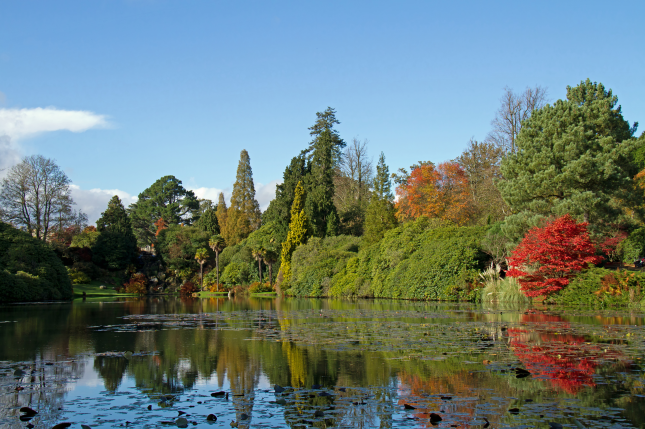 Crookes
Located to the west of the city centre, Crookes is one of Sheffield's most vibrant locations.
A popular area with students, Crookes is conveniently located near to the University of Sheffield.
Crookes' popularity with students means that the area has a real buzz.
There are a variety of local coffee shops, pubs, bars, and clubs.
The area is also particularly well served with local amenities, making it an ideal location to live in.
Despite its popularity with students, the area is also very well-liked by families.
Crookes is situated by a number of local parks.
There include Crookes Valley, Ponderosa and Weston park.
The ideal location of these parks really adds a great appeal to young families who are still looking to live in a lively but welcoming neighbourhood.
House prices in Crookes are also very reasonable.
As of October 2020, the average price of a property in the area is £178,922.
Not only is this lower than the city-wide average, but it is also far lower than the national average!
Buyers looking for a detached property in the area will have to pay a lot more.
The current price for a detached house in Crookes is £568,348, with the areas ideal location bumping prices up.
Crookes allows residents easy access to the city centre with a convenient 20-minute walk!
Crookes is clearly an ideal location for students, young professional and families.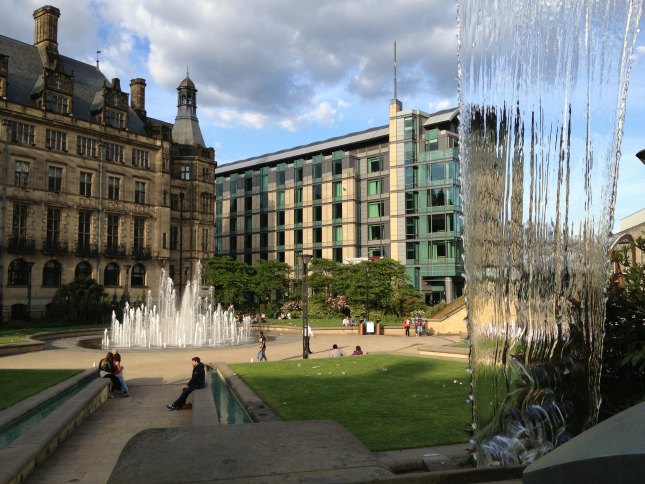 St Paul's
For those looking to live in the thick of the action, St Paul's is the place to be!
Once one of Sheffield more deprived areas, St Paul's has undergone a massive regeneration.
This area's transformation is astonishing, and it is now the premium inner-city location.
A variety of luxury apartments boasting city views make St Paul's a great location for individuals working in the city.
The area enjoys a fantastic central location, allowing easy access to the lively bars, the cities offices and a variety of transport options.
Whilst residents are provided with excellent transport links there is really no need to use them when travelling in the city.
Living in St Paul's allows residents to walk everywhere!
Perhaps not the ideal location for families, St Paul's is the hub of the city centre.
If you are considering moving to the area you can expect to pay an average of £151,988 in October 2020.
Whilst this is far lower than average for Sheffield, most properties in the area are flats and apartments.
If you want to live in Sheffield and desire a lively, central location, St Paul's is an excellent choice.
Walkley
Another great emerging area is Walkley.
Neighbouring the fantastic area of Crookes, Walkley offers residents the same great access to the city centre.
The area is again a popular choice with students, although not nearly as popular as Crookes.
Walkley is home to a fantastic array of properties.
These include everything from period Victorian terraced houses to charming new build properties.
Residents are again provided with an excellent range of amenities as well as so great local pubs.
Both the Blake Hotel and The Closed Shop are local favourites!
The area truly sets itself apart with its excellent choice of schools.
Walkley is home to five primary schools, as well as the Notre Dame High School.
Ofsted reports have found that all of the schools in the area are rated as 'Oustanding.'
This exceptional feat ensures that if you are moving to Walkley with a family your children will be receiving the best education possible!
As of October 2020, the average price of a property in Walkley is £168,848.
This makes the area more affordable than neighbouring Crookes, whilst still providing excellent provisions for locals.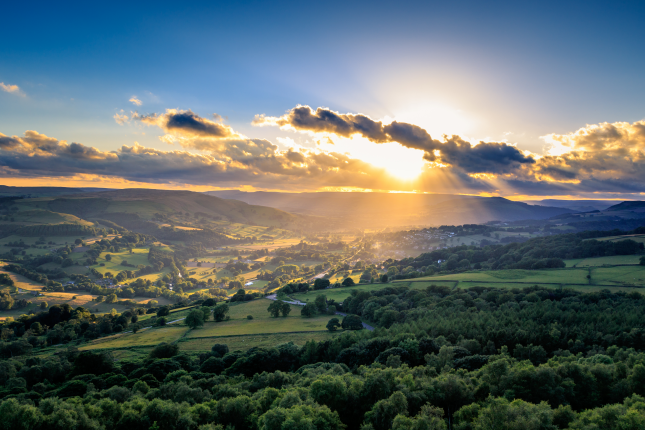 Fulwood
The historic suburb of Fulwood is situated around 3 miles west of Sheffield city centre.
The leafy suburb is a local favourite with families and professionals alike.
Friendly locals, green spaces and easy access to the countryside all add to the allure of the suburb.
Fulwood provides residents with the perfect mix of peaceful suburban life and the buzz that comes with living in a city.
A choice of local pubs and clubs ensure that resident of Fulwood has a great social life.
Local area Ranmoor is home to some excellent live music venues that are always lively, although not during the lockdown.
Fulwood's appeal is furthered by the suburb's proximity to the Peak District.
Locals of the area are afforded excellent access to the national park.
This means that scenic walks and camping weekends are always on your doorstep.
Fulwood is also home to some excellent schools, ensuring children are given the best possible education.
If you want to move to Sheffield, Fulwood is one of the best suburbs.
Properties in the area are selling for an average of £454,881.
By far the most expensive area we have covered so far, the areas excellent provisions and popularity mean you will have to pay more to live here.
Dore
One of the most expensive areas in Sheffield, Dore is located sits 6 miles to the south-west of the city centre.
The village is home to Sheffield most elite and it certainly lives up to its reputation.
If you want to live in Sheffield and have the financial means, this is the places to be.
The village's slight separation from the city centre makes this the ideal location for commuters, families, and retirees.
Having its own train station, Dore provides residents with excellent transport provisions to the city centre.
The train to Sheffield takes around 10 minutes, cementing the village as a great location for commuters.
Trains from the local station also call at Manchester Piccadilly, with the journey taking around 42 minutes.
Dore is also an excellent area for families.
Local schools include Birkdale and Sheffield High.
These schools ensure local students are provided with the best possible education without having to travel further into the city.
Dore also has a range of excellent local pubs, including The Hare and the Hounds.
As of October 2020, house prices in Dore average at £484,370.
Sheffield's premium area is unsurprisingly far more expensive than other areas in the city.
However, buyers looking to live in Sheffield who is moving from more expensive areas such as London will find that prices are far cheaper than in the capital!
Ecclesall
Located between Dore and Fulwood, Ecclesall has emerged as one of the best areas to live in Sheffield.
Centred around Ecclesall Road, the area is a lively and quirky place to live.
The area affords locals with all of the same excellent provisions as the aforementioned areas.
However, the area's popularity amongst students gives the Ecclesall a real buzz.
Ecclesall Road is home to a range of busy cafes, independent shops, lively bars and excellent restaurants.
This trendy area is also particularly popular with families.
Life in the area is made easy, everything is within walking distance!
This provides an excellent environment for families to enjoy the area.
Local Ecclesall Primary School provides children with an excellent local education.
The current average price for properties in Ecclesall Road is £219,635.
This represents excellent value considering the house prices in neighbouring Dore and Fulwood, as well as the excellent amenities and lively nature of the area.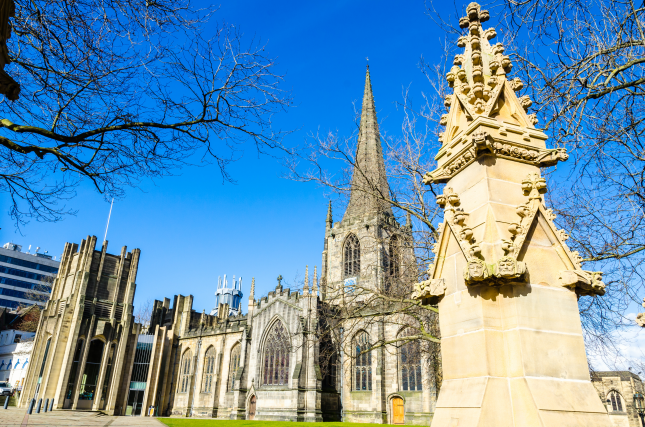 Hillsborough
Another popular suburb in Sheffield is Hillsborough.
Home to Sheffield Wednesday football club, Hillsborough is an area full of character.
The area provides locals with a choice of excellent local shops and all the amenities needed.
The local Hillsborough park is a very popular location with families in the area.
The beautiful green space boasts several historic buildings, a stunning garden, playground for the children, sports facilities and a lake!
Created in 1897 by The Dixon family, the park is now owned by the council and hosts the annual Tramlines music festive.
Hillsborough is a particularly popular area with families.
The local Malin Bridge Primary School was rated as 'Outstanding' by Ofsted in a recent report.
It is the area's most popular school, providing the best education in the area.
Residents are also given easy access to the city centre.
Hillsborough's local tram links offer quick and easy access for commuters.
The area offers buyers excellent value for money.
As of October 2020, the average house price in Hillsborough sits at £161,390.
This makes the area not only one of the cheapest on our list but also in the whole city!
If you want to live in Sheffield, Hillsborough is certainly worth considering.
Broomhill
Another popular student location, Broomhill is an area certainly worth considering.
Broomhill is a 15-minute walk from the University of Sheffield campus, meaning you will never be late for a lecture (provided you wake up on time!)
Located to the south of the popular student area Crookes, Broomhill is in the ideal location.
Either the number 52 or 120 bus will take you into the city centre, meaning you are never too far from the action.
Residents of the area are also treated to easy access to the Peak District, which is a 15-minute drive away.
Local amenities are in abundance!
A variety of smaller local shops, as well as large supermarkets including Morrisons make this the ideal location.
Locals will also have the choice of a variety of fast food and takeaway eating option, perfect food for students after a night out.
Students can expect to pay between £80 to £110 per week.
This makes it one of the more expensive student areas to live in Sheffield.
Whilst more expensive, Broomhill lively buzz and excellent amenities really set it apart!
If you are considering buying a property in the area, the average price is £290,057 in October 2020.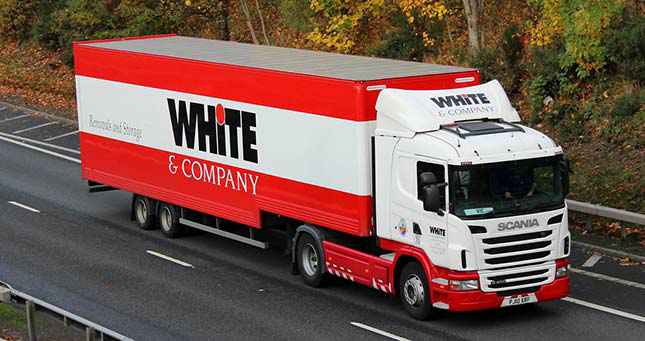 Ready to Live in Sheffield?
Have you decided on the area that you want to live in Sheffield?
Sheffield is home a range of excellent locations for families, students, young professionals and retirees.
If you want to live in Sheffield and have chosen the perfect area, we are here to help you get moving.
You can start planning your dream move with the assistance of our Sheffield Removals service from White & Company today.
White & Company are also pleased to announce our new video survey service.
During these unprecedented times, we can safely conduct remote removals surveys.
We can gather all the relevant information for your move from the comfort of your own home.
So, give us a call today or fill out a quick quote form to see how we can get your dream move to Sheffield in the works.