Living in Bath offers residents an outstanding standard of living.
The Somerset city has an extremely rich history that continues to fascinate locals to this day.
Living in Bath provides locals with fantastic amenities as well as an excellent blend of big city living and a smaller, regional charm.
In this sense, Bath is truly unique!
Living in Bath is a great choice for all who decide to call the city home.
Relocating to a new city is never straightforward.
Before you move, it is essential to collect as much knowledge about the new area as you can.
We are here to help those thinking of living in Bath!
We aim to deliver an in-depth guide of tips for those thinking of living in Aberdeen.
Encompassing everything from the cost of living to the best shopping locations in the city, we aim to give you a comprehensive home moving guide.
If you are thinking of living in Bath, this is our moving guide to the historic city.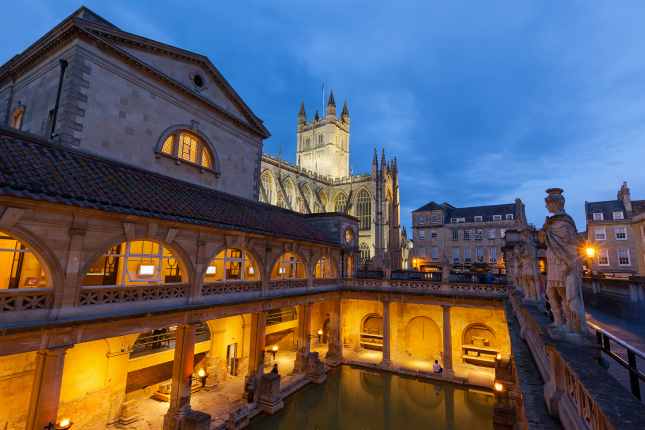 History
If you are thinking of living in Bath, there is some truly fascinating history to discover.
Evidence indicates human settlements around the hot springs in Bath is built at least 8,000 years B.C.
However, the Romans popularised the area when they commenced the development of baths as a haven of rest and relaxation.
As the Romans further developed the area, people from throughout Britain and Europe were drawn to Bath.
The region fell somewhat into decline after the Romans left.
However, the residual baths continued to win popularity.
Bath is rich in heritage and is well-known for its Roman and Georgian history.
Some of the most impressive architectural sights in Europe can be found in Bath, and the city has around 5,000 listed buildings.
Some of the finest examples of Bath's history and architecture can be explored at the Roman Baths, Royal Crescent, Circus, Pulteney Bridge and Bath Abbey.
Recognised as the last of the great medieval churches in England, construction on the abbey began in 1499 but was not completed until 1611.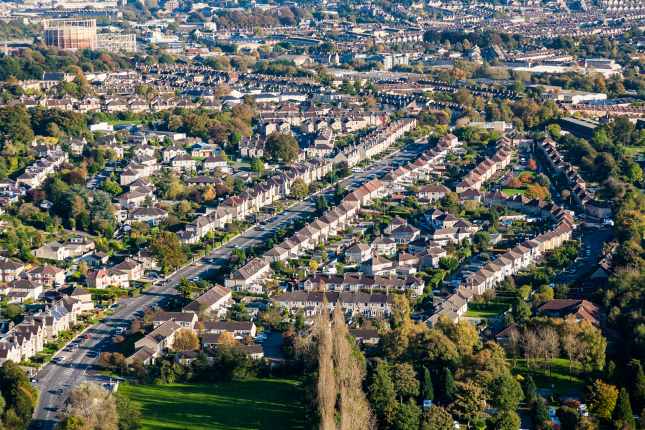 Cost of Buying a Home
A World Heritage site since 1987, Bath is packed with propertIES which reflect its incomparable historic atmosphere.
The photogenic sandstone Georgian architecture set along sweeping crescents (7 of them), attract house-buyers who are looking for city life at a more gentrified pace.
It is a unique city which offers contemporary, cosmopolitan living and history in equal measure.
With ever-increasing numbers of Londoners leaving the capital, buyers from London now account for a large portion of residents living in Bath.
Property values match Baths upmarket reputation and appeal and are relatively high with an average price paid of £440,347.
The majority of sales during the last year were terraced properties, selling for an average price of £468,230. Flats sold for an average of £346,607, with semi-detached properties fetching £492,905.
Although average prices tend to be on the expensive side, there is still more reasonably priced property available.
For a budget of £125,000, you can purchase a one-bedroom flat in need of attention close to the city centre.
For a family-sized period mid terraced character cottage, prices begin at around £300,000.
There is certainly a dream home for you if you are considering living in Bath.
Cost of Renting a Home
If you are considering living in Bath, renting is a viable option.
Being home to two lively universities, the University of Bath and Bath Spa University, the rental market is a very active one.
Bath is seen as a good area for investors dealing with buy to let properties.
In the past five years, prime property prices have increased 24.4 per cent so you are sure to get a good return on your initial outlay.
Having over 600 rental properties of the offer means there is a really great choice of homes available from house shares to luxury detached homes conveniently located for access to transport links.
The average cost of rent is £1811pcm, with one bedroomed property being the most prevalent. Prices start from £708pcm for a one-bedroom apartment up to £2,482pcm for a 5 bedroomed home.
Those living in Bath are spoilt for choice when it comes to renting.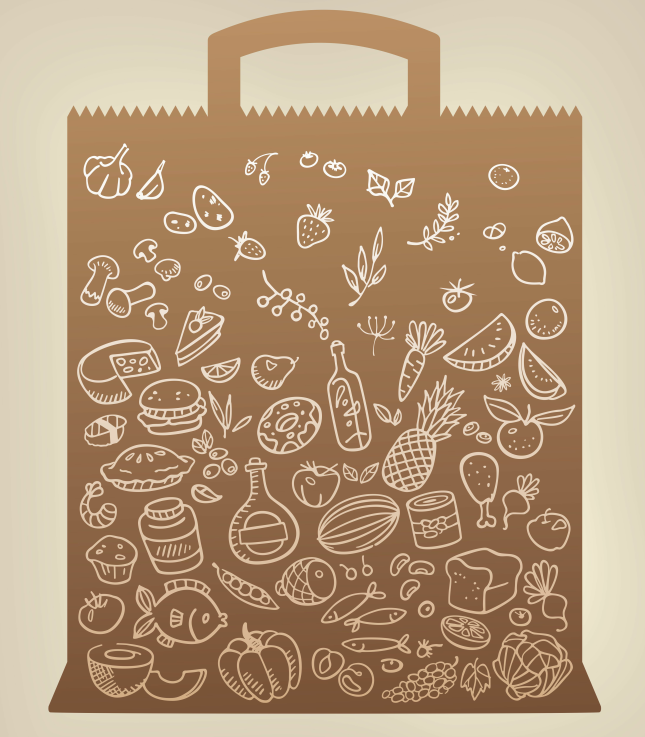 Cost of Living
The cost of living in any city is always going to be high and living in Bath is no different.
Being a popular tourist hot spot, prices are always going to be inflated in the city centre.
All locations have areas which are cheaper to live.
Living in Bath is no different.
Look for properties which are out of town but have good public transport links.
You can save a lot of money by living just 15 minutes outside of the centre of Bath.
Alternatively, to save even more money, travel by bicycle.
There is plenty of cycle route which run right through the centre of the city.
Don't waste money paying a fortune on branded products, many supermarket own brands are just as good.
The same goes for clothing.
Shop at supermarkets such as Aldi, Iceland and Morrisons and look out for their special offers.
Local markets are also a good source of fresh produce, and if you wait until the end of the day, most traders sell off top quality fruit and vegetables at discount prices.
As a guide here are some staple products and what you can expect to pay for them based on purchasing from Iceland.
Milk 1 litre                £1.09
Eggs 1 dozen                               £1.00
Bread Iceland's own brand £0.79
Cheese 400g                £2.00
Utterly Butterly 500g £1.00
Buying a monthly transport pass is the most cost-effective way of getting around.
You can budget for between £45-£60 per month for a bus or train ticket.
When it comes to leisure activities and fun for you and your family, Bath has endless opportunities; parks, galleries, and museums, many of which don't charge anything to enjoy.
Check out the following web site for some great "free" recreational ideas:
bathboutiquestays.co.uk/things-to-do-in-bath-for-free/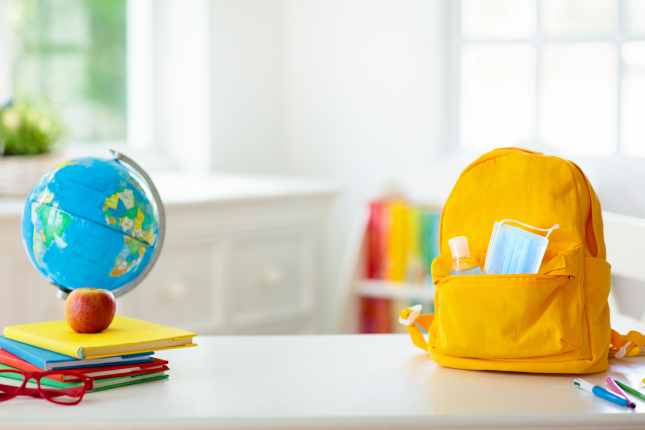 Schools
When you relocate with your family finding a home in a catchment area where there are good schools makes a huge difference and it will most likely impact on where in the city you choose to purchase.
The good news is that living in Bath provides plenty of great educational choices.
State private or religiously affiliated and a number of special schools are available for all ages.
Within a 3-mile radius, there are 21 schools for children aged 5-10 years.
Twerton Infant School, Oldfield Park Junior School and Moorlands Infant School are all "good" says Ofsted.
Six secondary schools serve the city two of which have been awarded Ofsted's highest rating of "outstanding", Saint Gregory's Catholic College and Three Ways School.
Bath College offers a good choice of courses in both further and higher education spread across several campuses.
Norland College provides education and training in childcare.
A higher education provider that offers a BA (Hons) in Early Years Development and Learning as well as the prestigious Norland Diploma.
Norland nannies are a status symbol and are popular among celebrities and royals
Shopping in Bath
There are plenty of excellent shopping options for locals living in Bath.
The compact city centre offers six key retail areas which make shopping in Bath a pleasure as everything you need is close to hand.
Catering for every shoppers' needs you will find big-name brands along with a variety of boutique stores and independent shops alongside quirky interiors, vintage, and antiques shops.
Surrounding Bath Abbey in the heart of the city is a maze of intriguing alleyways and picturesque passages lined with stores selling confectionery, glassware, fashion, and accessories
Bath Abbey also provides an atmospheric backdrop for the celebrated annual Bath Christmas Market, always aglow with festive stalls and accompanied by the sounds of carol singers.
A regular farmers' market at the covered former railway Green Park Station runs on Saturday mornings too, perfect for direct access to the region's top foodie producers.
For an altogether upmarket retail experience and an opportunity to marvel at the beautiful Georgian architecture, head to Milson Place, luxury shopping at its best.
Set among terraces and courtyards, you will find shops such as Hobbs and Phase Eight and the added bonus of some very lovely places to eat.
Cocktail bars, brasseries, and wine lounges.
You will need to travel further out of town to catch a bargain.
The award-winning Kilver Court Designer Village and Gardens in Shepton Mallet is home to brands such as Winsor London, True Grace and Hackett, all at knock-down prices.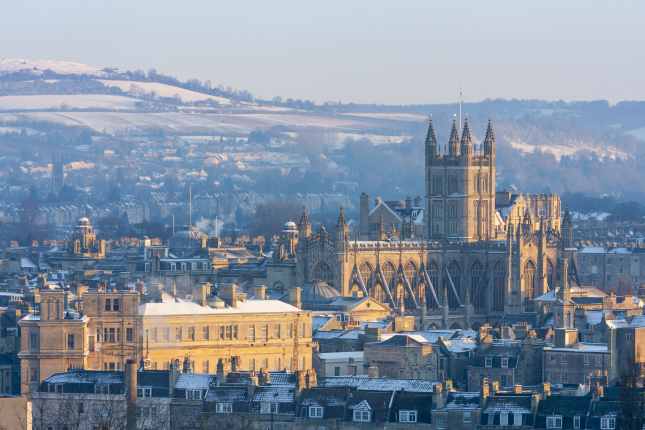 Things to do
There is certainly lots to see and do when living in Bath.
One of the biggest attractions is undoubtedly the Roman baths that gave the city its name.
But do not be fooled into thinking this is all Bath has to offer!
Living in Bath gives locals entry to some outstanding theatres, museums, and a range of other venues.
In fact, Bath has emerged as a key centre for tourism in the UK.
Over one million visitors stay in the city every year, with over three and a half million day trippers soaking up the city annually.
The city has an old meets new vibe, boasting heritage sites and quirky cafes sitting side by side.
There are also hundreds of restaurants and cafés offering everything from Michelin-starred gourmet dishes to delicious street food.
Bath is also the ideal base for exploring the nearby, Exmoor National Park.
It is an extremely astounding area to discover.
Visitors from across the world flock here to soak up the distinctive assortment of landscapes.
These include towering sea cliffs and sprawling moorlands.
Be sure to take a tour of Exmoor in the evening.
The clear night sky is certainly not to be missed.
Employment
Bath has never lost its reputation as a spa resort.
As such, the hospitality, leisure and tourism industries are key to the cities' economy and there are plenty of employment opportunities in the pub, restaurant and hotel trades.
Besides its thermal spaces, the city boasts strong software, publishing and service-oriented industries.
Large commercial companies calling Bath home include Future plc and London & Country mortgage brokers.
Major public employers are the National Health Service, the city's two universities, the Bath and North East Somerset Council and the Ministry of Defence.
Transport
Living in Bath ensures excellent transport links.
Residents living in Bath have access to mainline train service to London Paddington every 15 minutes and taking less than 90 minutes to reach central London.
Bristol International Airport is a short drive away from the city centre and has flights to many European cities and holiday destinations.
The motorway network to the north of the city is also excellent with easy access to the M5 heading both south to Exeter and north to Birmingham and beyond.
Junction 18 of the nearby M4 heads east towards London and west into Wales.
Bristol Temple Meads is just 15 minutes away by train. It is a major hub for travel to all other parts of the country.
Several services to Bath Spa will change at Bristol Temple Meads including services from northern England, Scotland, Devon and Cornwall.
Bath is very compact and once you are in the city getting around is fairly straightforward.
Indeed, from the city centre, everything is easily accessible and you may decide to walk everywhere.
There are also three regular Park & Ride services, which operate seven days a week.
Eating Out
If you are thinking of living in Bath, you will be glad to know that the city offers some excellent dining options.
The city certainly has a restaurant to suit every taste.
Living in Bath also ensures residents have access to a range of local pubs and cafes.
Be sure to check out TripAdvisor if you hope to be living in Bath soon.
The website explores all the best restaurants in the city and is regularly updates with customer reviews.
Some of the top restaurants in Bath include Jc's Kitchen, Menu Gordon Jones, Chaiwalla and Sotto Sotto.
Living in Bath ensures you will always have access to some excellent options when eating out.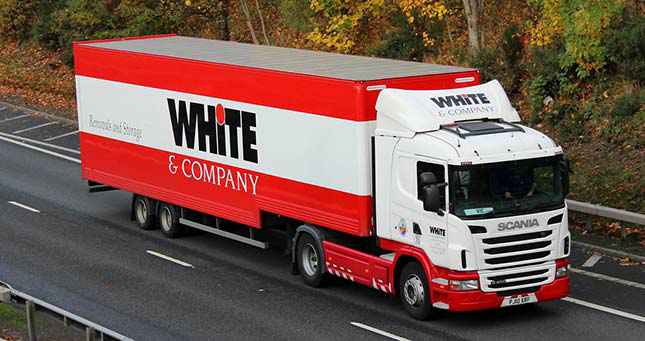 Ready to Start Living in Bath?
Have you made the decision to start living in Bath?
Boasting a rich history and a unique charm, living in Bath appeals to all!
The city is rich with history and boasts a range of perfect family homes, some exceptional entertainment, excellent schools and offers locals ideal transport connections across the UK.
If you are thinking of living in Bath and have discovered your dream home, we are here to help you get moving.
You can start planning your move with the assistance of our Bath Removals service from White & Company today.
White & Company are also happy to offer our new video survey service.
During these unprecedented times, we can safely conduct remote removals surveys.
We can gather all the relevant information for your move from the comfort of your own home.
So, give us a call today or fill out a quick quote form to see how we can get your dream move to Bath in the works.