Last Updated – 28th May 2022
A hub of culture and history, living in Birmingham is a fantastic opportunity for everyone who decides to call the city home.
Once the heart of the industrial metal industry, Birmingham has evolved into one of the most interesting cities in the UK.
Home to a plethora of green spaces, theatres and spectacular restaurants, the city is packed full of exciting cultures.
With an expanding economy and new transport links in the pipeline, now could be the perfect time to move to Birmingham.
It is also the home of Cadbury's chocolate.
That alone should be enough!
If you are considering living in Birmingham in 2022, be sure to keep reading our ultimate moving guide.
Best Places to Live
Birmingham has a plethora of great suburban areas, all ideal for families to call home.
However, one stands out as a cut above the rest.
Shortlisted on the Sunday Times best places to live list, Harborne is Birmingham's top rated area to live.
Having already taken top spot in the same shortlist in 2018, Harborne's attraction is no mystery.
The area has an impressive collection of eateries, notably the Plough, home to the famous stone-baked pizzas.
Critically acclaimed Harborne Kitchen boasts numerous high-level approvals.
It was given the title of Best Local Restaurant in the 2019 Good Food Guide, serving  remarkable food in a modern setting.
Harborne's most desirable address is in Wentworth Road.
With an assortment of stunning houses and flats, house prices range from £200,000 up to well over £1 million.
There is certainly a home for everyone in this beautiful region.
Housing (Buying/Renting)
In comparison to other major cities, Birmingham offers very reasonable house prices.
Costs will undoubtedly vary from region to region, but there is certainly a home for everyone in the city.
The average price for a property in May 2022 stands at £237,394.
Another distinguishing factor will be property type.
Buyers looking to live Birmingham can expect to pay an average of £144,250 for a flat.
If you are looking for a terraced home, the average price is £212,919, according to Zoopla.
For those considering renting, living in Birmingham is a great option.
Statistics from the home.co.uk showed the average rental cost in Birmingham to be £1,378 per month.
Birmingham is really emerging as a fantastic, reasonably priced place to live.
Living Costs (Food/Groceries/Eating Out)
Birmingham is vibrant, diverse melting pot of different nationalities and cultures.
This amalgamation of different heritages has resulted in Birmingham having a renowned selection of different cuisines.
With so many options, prices will vary from place to place.
As a general overview, here are the prices you can expect to pay for different types food when living in Birmingham.
1 meal at a cheaper restaurant-£10.00
3 course meal for 2 mid range restaurant-£ 50.00
Cappuccino or latte-£2.78
One litre of milk-£0.96
Loaf of bread-£0.95
1kg chicken-£5.03
There are a number of popular websites and apps to help choose between the massive variety of takeaway and restaurant establishments including Just Eat, Deliveroo and TripAdvisor.
No need to always order or eat out!
Birmingham offers all of the standard UK supermarket brands, making a lovely homecooked meal very affordable.
Transport
Due to its location in the heart of the country, Birmingham provides optimal transport links to the rest of the UK.
Trains from Birmingham to London take under 2 hours, with the same journey taking around 2 hours 20 minutes in a car.
Being a major city, living in Birmingham offers superb transport links.
Various public transport services operate in the city these include the Midland Metro, trains and buses.
A single ride on public transport in the city will cost £2.41, with a monthly ticket amounting to £62.85.
When compared to London's monthly cost of £135, Birmingham provides its residents with very affordable transport links.
There are also excellent transport links to popular nearby areas such as Stourbridge.
Shopping
Birmingham offers shoppers a plethora of shops.
From designer stores and premium shopping centres to pretty streets full of independent boutiques.
There really is a shop for every customer.
One of the most popular shopping regions in the city is Bullring.
The large shopping centre is home to more than 160 stores.
Offering everything from fashion, homeware and technology as well as places to eat and drink, it is clear to see why Bullring is Birmingham's most popular shopping destination.
Nearby Grand Central shopping centre is home to popular department store John Lewis and offers another great retail location.
If you are looking for a more niche shopping experience, Link Street is for you!
Connecting Bullring and Grand Central, this location is full of ever-changing pop-up shops.
Read this article for even more ideas of other locations to indulge in some retail therapy.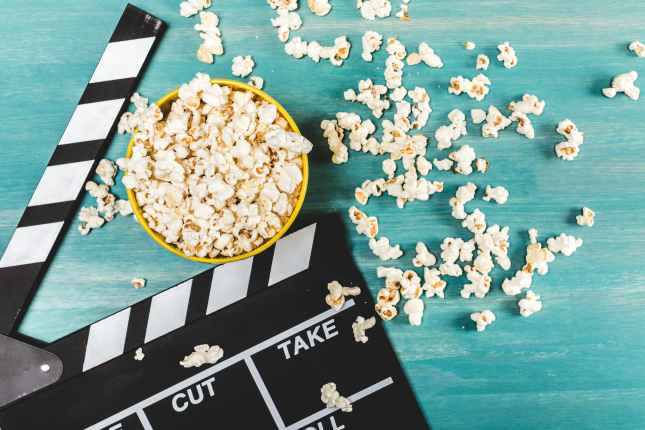 Entertainment
You are certain to be entertained when living in Birmingham.
Combing the rich history of the city with its willingness to embrace new advancements and culture means there is such a wide range if different activities and locations to enjoy!
Birmingham is home to the UK's oldest functioning cinema.
The Electric Cinema First opened on December 27th 1909.
It has understandably changed drastically in that time, but this rich history makes it one of the most interesting cinemas you can visit.
Head over to Visit Birmingham for even more ideas of exciting entertainment in Birmingham.
Leisure
The city offers its residents all of the traditional leisure facilities.
With over 10 cinemas and 19 different leisure centres, there is bound to be a 'traditional' leisure activity near you.
The Cocks Moors Woods leisure centre is amongst the most popular in the city,
Offering a modern gym and a number of different classes, the centre is ideal for gym goers.
It also houses a popular swimming pool equipped with a 50m flume, wave machine and separate family friendly pools.
You can find additional information about leisure centres in the area here.
As mentioned in the previous heading, Birmingham has really embraced technology.
In terms of the leisure industry, this has led to some exciting activities popping up throughout the region.
The escape room phenomenon has been truly embraced, with various options for everyone from enthusiasts to newbies.
Birmingham is also home to several virtual reality centres as well as ten pin bowling and go kart racing!
For even more ideas, Tripadvisor has some great suggestions.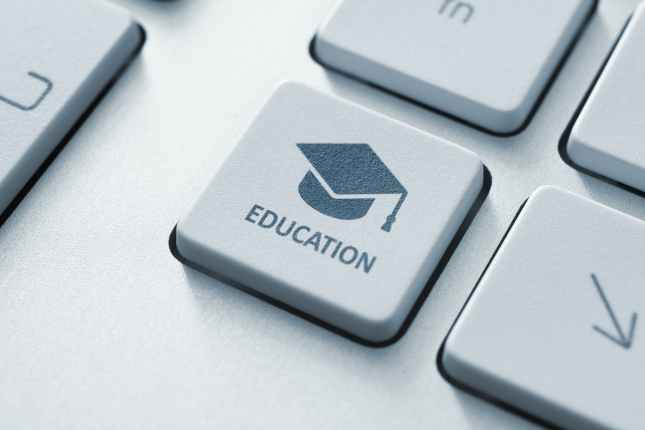 Schools and Education
The quality of the schools in the city attracts a lot of interest.
Birmingham provides a wide selection of highly regarded schooling at both primary and senior level.
There are currently 363 primary schools within the city.
Of these, 60 have awarded an "Outstanding" rating by Ofsted across all criteria.
Cromwell Junior and Infant School was amongst these 'Outstanding' institutions, with the school scoring 'well above average' for reading, writing and maths!
There are 159 secondary schools located in Birmingham, 30 of which we granted 'Outstanding.'
Eden's Boys School was the highest scoring school, followed closely by Heartlands Academy.
The city is also home to the University of Birmingham.
A popular location for many students, the university is recognised as one of the top institutions in the world!
The 2020 QS World University Rankings saw Birmingham amongst the top 100 in the 81st spot!
Crime and Safety
As the largest population outside of London, crime is inevitable.
What is interesting is the comparison between Birmingham and other major cities with large populations.
A study between January 2015 to December 2016 showed some interesting statistics.
Whilst the city certainly had high violent crime levels, the study showed Birmingham to have considerably low levels of crime when compared to major cities.
The total crime rate in the study was 205 incidents per 1,000 people.
The crime rate in Manchester, the next largest UK city after Birmingham, was 87% higher, at 384 crimes per 1,000 people.
More detailed levels of crime rates is provided by the Birmingham City Council.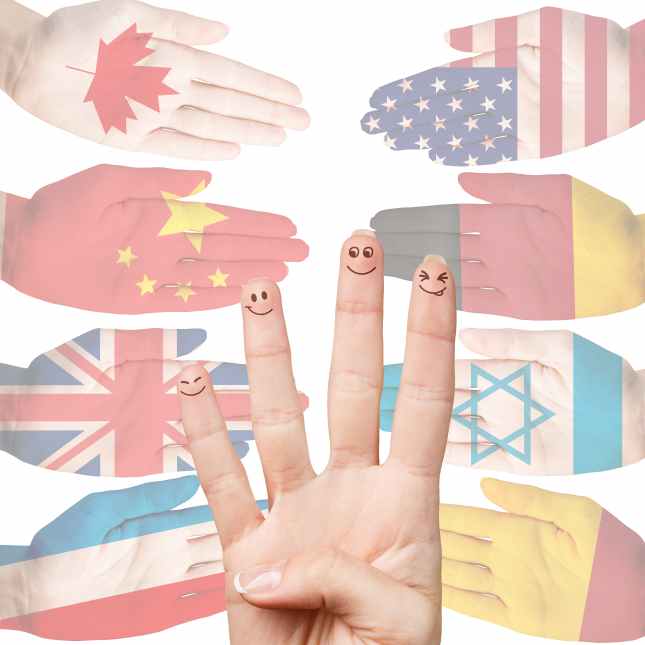 Culture and Languages Spoken
Once the beating heart of the industrial revolution, Birmingham has a proud culture which has made it the wonderful city it is today.
It's amazing historical buildings, canals and factories are all indicators of the regions industrious past.
There has certainly been increased interest in the historical culture of Birmingham, partly thanks to the popularity of Tommy Shelby and the Peaky Blinders!
Being such a diverse city, Birmingham has become renowned for its embracing of different cultures and traditions.
A 2013 study by the Telegraph found that 108 different languages were being spoken in schools across the city.
Birmingham has a huge Asian population, with over 40% of students in the city from this ethnic background.
The city has thus become synonymous with Asian culture.
Renowned for its Asian cuisines and its annual Diwali celebration, Birmingham has a fantastically diverse cultural history and future!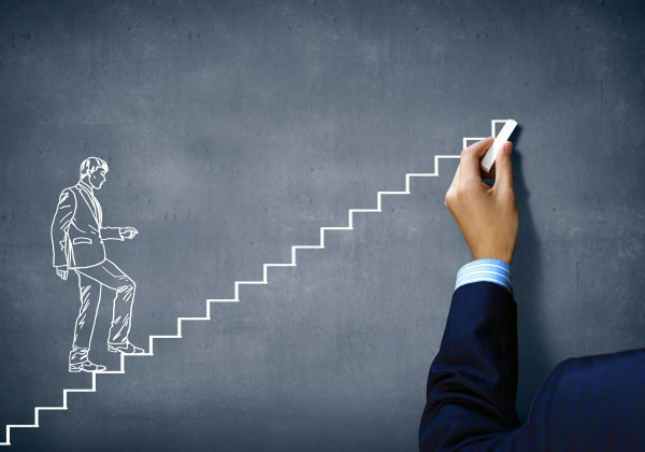 Employment and Careers
Birmingham is currently the youngest large city in Europe!
With almost 40% of the city's population under the age of 25.
This is certainly a very exciting prospect for the next generation of workers, looking to find employment here.
It also helps to explain some of the economic struggles the region has.
Unemployment levels reached 9% in 2017, well above the national average of 4.9%.
This is an undesirable statistic, with the city pushing for new schemes to bridge the gap between education and employment.
Attempting to diversify workplaces in Birmingham in order to retain the high skilled school and university leavers is the main priority for the local government.
Self-employment in Birmingham is very promising, at 14.4% of the population.
This is slightly higher than the national level, showing a willingness to create new industry.
All of this indicates that living in Birmingham will provide exciting job opportunities going forward.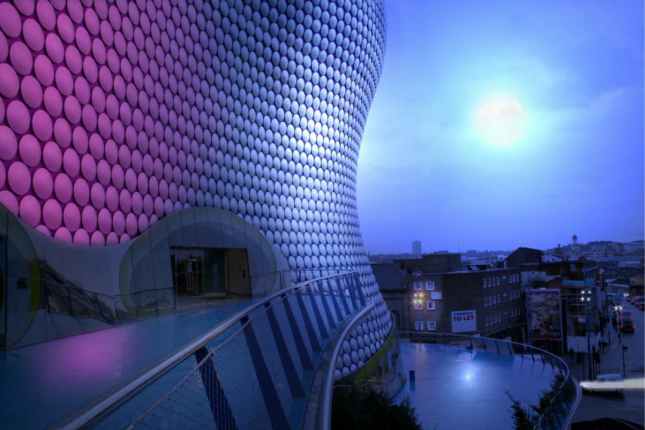 Industry
Birmingham has a range of different industries sure to attract a number of different types of workers.
According to Business Birmingham, there are five major sectors in the city.
These are comprised of advanced engineering, life sciences, tech and digital, food and drink as well as business, professional and financial services.
Like many major cities, this diverse range of industries is very attractive to a wide spectrum of possible employees.
This interest is reflected in the youthful population of the city, with many students studying in Birmingham seeking further employment here.
National Express is the biggest employer in Birmingham, providing jobs to over 4,800 employees.
Other big companies to consider when living in Birmingham include Sainsburys, ASDA, Jaguar and Mondelez (Cadbury & Trebor).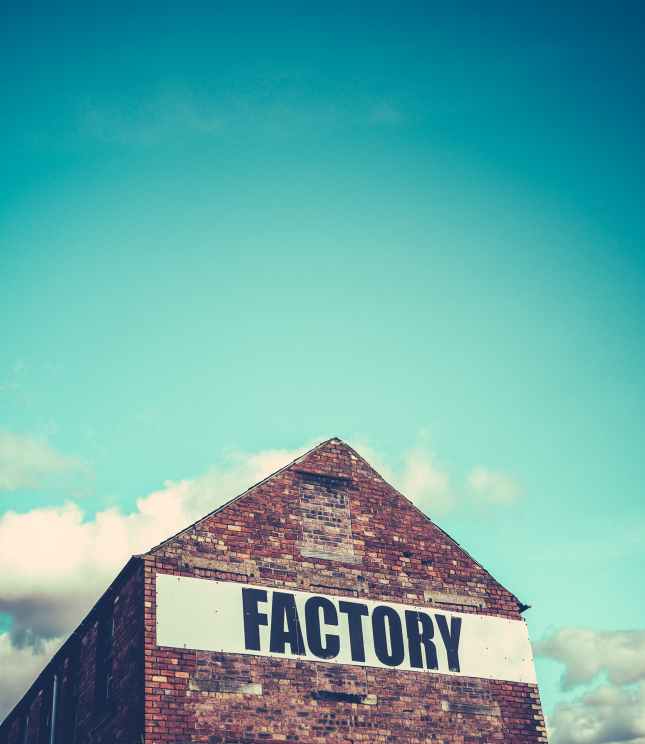 History
Now the second largest city in the UK, Birmingham began life as a small Saxon village in the 12th century.
The town grew rapidly throughout the 17th and 18th century, becoming one of the biggest and most important regions in the country by the 19th century.
Its growth was fuelled, like many areas, by industry.
Birmingham was a metalworks hub, with most of the areas working class population employed in the industries factories.
Moving into the 20th century Birmingham remained extremely important.
The population of the city was growing even more following the establishment of the university in 1909.
This growth was accelerated further when the cities borders were extended throughout the period.
Industry in the city remained pivotal, with the introduction of car, tyre and bicycle factories adding to the growth.
During the Second World War, Birmingham was unsurprising a target for German bombing, mostly due to the vast amounts of factories found there.
This resulted in over 2,000 deaths and widespread damage to property.
Following the war and the lessening of traditional industry in the UK, the economy of the city changed drastically.
Birmingham is now reliant on the finance and tourist industries, with retail also play a key role in the economy of the region.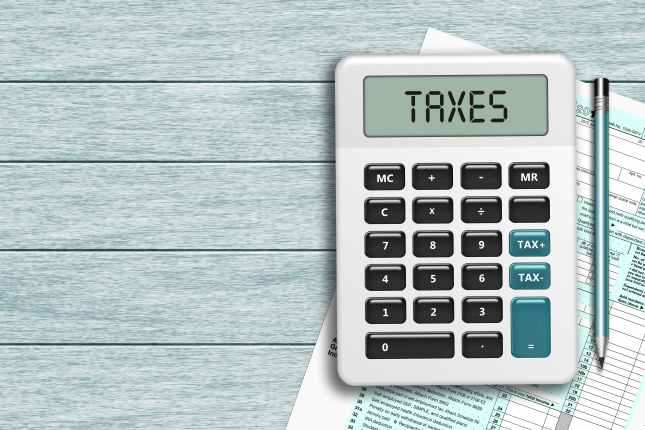 Taxes
Regardless of where you live within the UK, all residents subscribe to the same tax system.
Value added tax, commonly referred to as VAT, is a 20% tax added to many different good and services and is always added to the cost of the product.
Another important tax to consider is council tax.
The cost of your council tax will depend on the area you live and the size of your property, to check how much you have to pay visit the Birmingham council website.
A final tax to consider if you decide to buy a flat or house in Birmingham is stamp duty.
There isn't tax on the first £125,000 of your home value but the rate raises up to 12% over £1.5 million.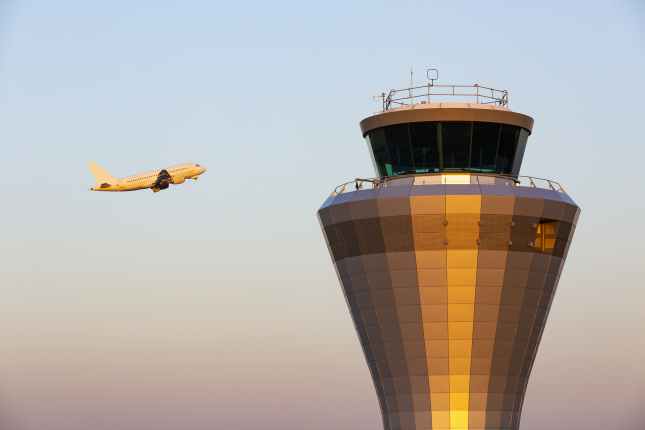 Local Airports
People living in Birmingham have great access to their own local airport.
Birmingham Airport (BHX), formerly Birmingham International Airport, was built in 1939 and sit 7 miles to the south of the city centre.
In 2017, passenger throughput reached over 12.9 million, making Birmingham the seventh busiest airport in the UK.
Flights from the airport include internal to several UK destinations, European, North American and a few Middle Eastern destinations.
If you require travel that is not on the destination list for Birmingham Airport, Heathrow is the closest of the big airports.
Under two hours drive away, Heathrow is the largest in the UK and will certainly be able to pick up any slack that Birmingham has.
There is also a £500m plan to grow passengers numbers by 40% over the next 15 years.
Life Expectancy
Life expectancy in Birmingham is lower than the national average.
For males, life expectancy is 77.2 years of ages and females is 81.9.
Whilst life expectancy isn't particularly variable across the UK, there are some areas of concern.
Infant mortality in Birmingham is 7.5 deaths per 1,000 births, considerably higher than the national average of 3.9.
It is important to consider that Birmingham is the second largest city in the UK.
This places considerable stress on health services in the region.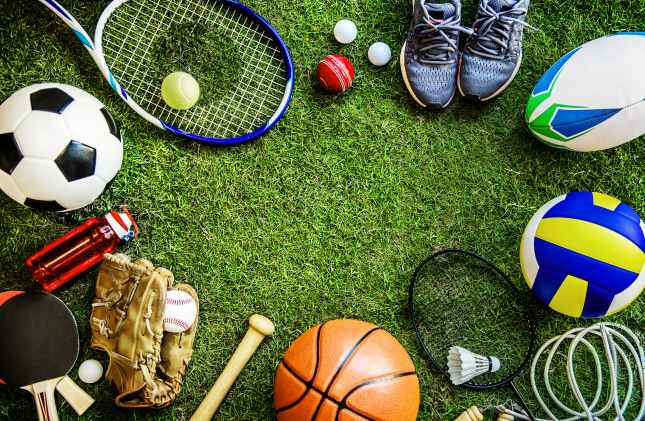 Sports and Outdoor Activities
Whether you enjoy spectating or participating in sport, Birmingham has something for everyone.
Home to two major football clubs, Aston Villa and Birmingham City F.C, there is always the opportunity to go out and support your local club.
If you don't enjoy football, the local cricket team, Warwickshire County Cricket Club, offer some great entertainment in the summer months.
Prefer participating?
Birmingham is host to a whole spectrum of different clubs you can join.
Redpoint Climbing Centre, Cecil Street provides an amazing 3D climbing experience featuring lots of different difficulty levels for all climbers!
Annual registration costs £3 and climbing sessions start from £7 per person, for more information click here.
Aerial obstacle courses are another popular activity for the adrenaline junkies.
Sandwell Valley County park offers 30ft high obstacles and a 70 metre zipline amongst its numerous attractions.
With prices starting at just £10 this is certainly a fun activity for all the family.
For even more ideas, visit BirminghamLive.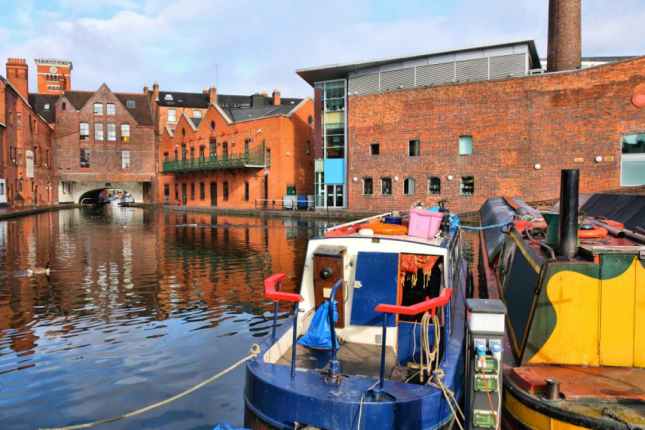 Canals
With more waterways than Venice, Birmingham boasts 35 miles of canals!
The canals can be enjoyed by a wide range of individuals including walkers, cyclists, and boat owners.
During the Industrial Revolution the canals were some of the busiest waterways in the UK.
Transporting coal, iron and other goods, they were crucial in the development of Birmingham and the surrounding Black Country.
Built in the 18th and 19th century, For 170 years the canal system was bustling with activity.
Towards the end of the 19th century the amount of goods carried reached 8 and a half million tonnes per year!
No longer used commercially due to technological advances, the canals are slowly being restored for leisure purposes.
Providing a new perspective on the whole city, the canals now give Birmingham its own unique flavour.
The Balti Triangle
Birmingham is famed for its Asian cuisine.
However, the city has a special place in its heart for the style of cooking balti.
It is known as the Balti Triangle.
Unlike the Bermuda Triangle, the only thing to go missing here will be your hunger.
There are some amazing curry houses to choose from you certainly won't leave hungry!
Located just south of the city centre, the Balti Triangle was popularised in the 1990s when there ws over 40 restaurants cooking in the style.
There aren't quite as many restaurants today, however those that remain are a popular cornerstone of the city.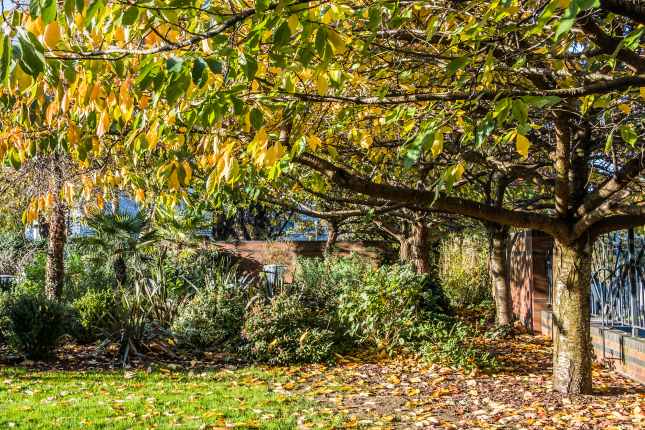 Parks
As the second largest city in the UK, you could have a vision of Birmingham as a concrete metropolis.
This is not the case; the city is home to 571 different parks!
With such an abundance of green spaces, you will never be too far away from mother nature.
One of the most popular parks for those living in Birmingham is Cannon Hill.
Founded in 1873, the 120-acre space has grown into an action-packed park with fun features for all.
There is a 32-hole mini golf course, a land train and even pedalo boats.
Another popular park in the city is Handsworth Park.
This 62-acre location plays host to various Birmingham council events, provide a real hub for the community to enjoy.
The park has various nature walks, offering chances for members of the community to get involved with conservation projects.
Make sure to visit some of the city's green spaces when moving here.
Theatres
Outside of London, very few cities can match the calibre of theatre that Birmingham has to offer.
With such a rich cultural history, it is no surprise that Birmingham has produced some of the most iconic actors and theatres in the United Kingdom.
One of the most iconic of the city's theatres is the Birmingham Hippodrome.
If you are looking to see one of the touring west end productions, this theatre is for you.
Having hosted huge productions such as Lion King, the west end sized stage provides the perfect platform for the most popular shows.
Providing a stage for amateur productions, the Crescent Theatre is an integral part of the theatre scene in the city.
The Crescent has been in its location in Sheepcote Street since the late 1990s.
It has had its own in-house company that stages most of the productions.
The theatre has open auditions, letting the community to get involved with the productions!
Be sure to support the theatre movement when living in Birmingham.
HS2
It is a very exciting time to be living in Birmingham.
The New Curzon Street station will be the hub for the planned HS2 rail service, making the West Midlands the heart of the new high-speed network.
HS2 will bring Birmingham within an hour's commute of Manchester, Sheffield, Leeds, London, York and Wigan.
Birmingham to Manchester which currently takes 88 minutes will be slashed to 40 minutes.
Birmingham to London will reduced to a 45-minute commute, allowing fast access to the capital.
The convenience of the new network is undeniable, making Birmingham a desirable location for those needing to commute across the country.
HS2 will also help to improve the economy of Birmingham.
The approved rail services has ignited the influx of spending on Birmingham Airport.
Plans to expand the airport have come as a result of HS2, with the hope to alleviate the busy London terminals.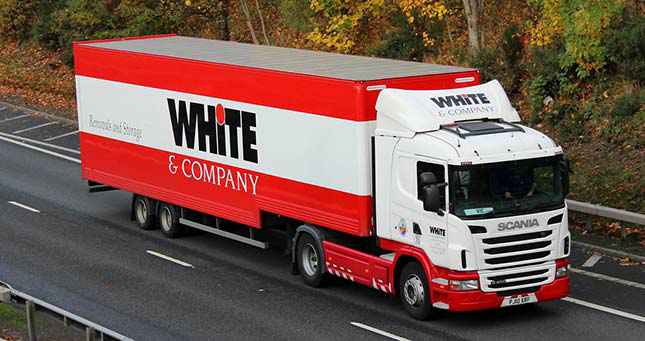 Ready to Move
Does living in Birmingham sound appealing to you?
What are you waiting for?
You can start planning your dream move with the assistance of our Birmingham Removals service from White & Company today.
White & Company are also pleased to announce our new video survey service.
During these unprecedented times, we can safely conduct remote removals surveys.
We can gather all the relevant information for your move from the comfort of your own home.
So, give us a call today or fill out a quick quote form to see how we can get your dream move to Birmingham in the works.