Last Updated: 13th January 2022
Are you considering living in Bournemouth?
Situated on Dorset's south coast, Bournemouth is the largest town in the county!
Living in Bournemouth offers residents a truly excellent lifestyle.
In fact, the town has been consistently voted as the UK's premium seaside town.
Bournemouth received the coveted title as the best seaside town in the 2019 Travel Awards, beating the popular town of Bude and Blackpool to the top spot.
Living in Bournemouth offers locals a range of stunning golden beaches, scenic coastal walks, and a plethora of leisure activities for all the family.
Bournemouth also boasts an average of 7.7 hours of sunshine on a summer's day, well above the UK average and certainly a great reason to consider moving to the south coast!
In this article we hope to provide a comprehensive guide to the area, highlighting everything great about living in Bournemouth.
Covering everything from the cost of buying a home to some of the most exciting activities in the town.
Here is our guide to living in Bournemouth!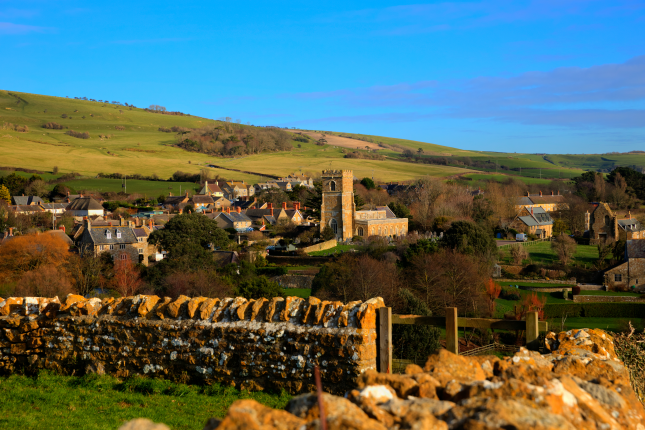 House Prices
If you are considering living in Bournemouth, the town offers a diverse range of options for all different buyers.
Bournemouth's prestige as one of the UK's best coastal destinations, as well as its excellent transport links and superb weather, have all contributed to ensuring the town is a popular destination for buyers from across the UK.
Bournemouth's popularity is clear to see and means that the town boasts a busy property market.
According to Zoopla, the current average house price in November 2021 is £323,775.
Whilst the average cost of a property in the town is above the UK average, the prestige and popularity of the area mean that the housing market is very popular.
Living in Bournemouth does offer great value for money, especially when compared to other major cities in the south of the UK.
As of November 2021, the average price for a home in London is a staggering £649,941.
Providing residents with excellent transport links across Dorset and the whole of the south of England, living in Bournemouth is very fairly priced and is an exciting choice for many buyers.
So, if you are considering living in Bournemouth what sort of price should you be anticipating to pay for various different property types?
The current price of a detached home in Bournemouth is £440,230.
Buyers looking for a semi-detached home can currently expect to pay an average price of £295,167.
If you are thinking of purchasing a terraced home, the average price in Bournemouth is £276,917, with flats averaging at £234,328.
Changes in the Market
As you may expect, house prices in Bournemouth have been affected throughout the coronavirus pandemic.
Properties in Bournemouth have seen a 2.09% decrease in value from October of last year.
Uncertainty continues to shroud the property market across the UK and with further restrictions being implemented it is safe to say that prices will fluctuate in the coming months.
However, unlike most areas, properties in Bournemouth have seen a 0.26% increase in the last 3 months.
This indicates the towns popularity and shows that Bournemouth has a very strong property market!
To stay on top of house prices be sure to conduct your own research!
Zoopla's website allows you to keep up to date with the most up to date prices.
Make sure you check in on house prices regularly if you are considering living in Bournemouth.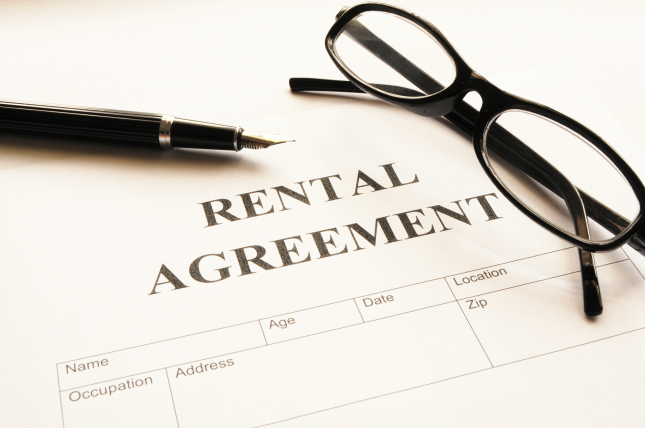 Cost of Renting
It is often not until you have lived in a location for a while do you really get to know it.
Owning your own house is one of the largest purchases most of us will ever make during our lifetime.
Renting gives you the opportunity to "try before you buy", making it a great option for many.
There are various types of housing available to rent privately in the Bournemouth area.
Whether you are looking to rent a self-contained flat, house, or just a room, there is certainly something for everyone when living in Bournemouth.
As a quick guide, the average cost to rent a home in the town is £1,358 per month.
This is a far cheaper option than renting in London which has an average rental cost of £1,665 per month.
If you are thinking of living in Bournemouth and would prefer to rent, there are lots of options to choose from.
A one-bedroom flat to rent will cost an average of £724 per month, whilst a larger 4-bedroom property will cost an average of £1,758 per month.
As of October 2020, there are 767 properties available to rent in the town.
225 of these properties were listed in the last two weeks, indicating that renting is an extremely popular choice in the region.
If you are thinking of living in Bournemouth and would like to rent, be sure to regularly review the average cost at Home.co.uk.
Everyday Costs
As one of the UK's premium coastal regions, expect the cost of living in Bournemouth to be a little higher than other areas.
However, there are numerous ways that residents are able to save money when living in any area of the UK.
Shopping at local produce markets or at one of the cheaper supermarkets such as Lidl and Aldi you should be able to save quite a bit more, especially when compared to shopping at more premium stores such as Marks and Spencer's or Waitrose.
The cost of living website Numbeo is a handy tool, highlighting various costs of living in Bournemouth.
It calculates average costs you are likely to pay for day to day grocery items.
Below are some examples of the costs you can expect to pay:
Milk (1 litre) £0.95
A loaf of Bread (500g) £0.75
Eggs (regular) (12) £1.62
Local Cheese (1kg) £4.15
Chicken Fillets (1kg) £5.30
Banana (1kg) £1.29
Tomatoes (1kg) £1.21
Potatoes (1kg) £0.87
Onions (1kg) £0.78
Bottle of Wine (Mid-Range) £6.35
Domestic Beer (0.5 litre bottle) £1.17

Cost of Living
Living in Bournemouth will also mean you have access to a wide range of different activities.
When it comes to entertainment, there is no need to spend a fortune.
Many attractions in Bournemouth are free, we will discuss some of the best things to do below but you can also have a look online for free events in the town.
Whether you are driving, taking public transportation, or cycling, you will also have to factor travel costs into your budget.
When living in Bournemouth It is cheaper to purchase a monthly travel ticket which can be used on local busses and trains.
Depending on where you live and where you have to travel to will affect the price you pay.
The average cost of a monthly travel ticket in Bournemouth is £60 per month, making traversing the city particularly cheap, especially when compared to the £150 budget you would need in London.
Whilst there are certainly cheaper locations to live in the UK, Bournemouth offers residents particularly good regional value.
Comparing the cost of living in Bournemouth to other major areas like London reveal that this seaside town is an excellent option.
Be sure to head over to Numbeo for more average costs.
The website has a handy tool that allows you to compare the cost of living with any major town or city across the world!
This will give you a great insight into the different prices you can expect to pay when living in Bournemouth.
Schools in Bournemouth
If you are thinking of living in Bournemouth with children, you will need to find a good school close to where you choose to live.
Carrying out as much research as you can well before you move will really help.
There are various ways to find the best schools in your new area.
One of the simplest ways is to visit the gov.uk website for your new home.
It is the perfect tool for finding out about the best schools in any area.
The website allows you to sort between primary, secondary and sixth form schools.
It also indicates each schools size, results and their most recent Ofsted report.
Much like the rest of the UK, most schools in Bournemouth operate under a two-tier education system.
Parents living in Bournemouth are given a broad selection of 85 primary schools and 39 secondary schools for students aged 11–16yrs living in the town.
Bournemouth is also home to 31 sixth form and college institutions providing education for students aged between 16 to 18.
The highest performing primary schools in the area include Mudeford Junior School, Queen's Park Academy, Elm Academy, Manorside Academy, Pokesdown Community Primary School and Jewell Academy Bournemouth.
All these primary schools have achieved the coveted 'Outstanding' review from Ofsted.
In total Bournemouth is home to 16 'Outstanding' primary schools!
For secondary school options, there are a total of 10 'Outstanding' performers.
These include Magna Academy, Glenmoor Academy, Parkstone Grammar School, Winton Academy and Bournemouth School.
Bournemouth also offers sixth form and college students 6 separate schools to choose from.
Living in Bournemouth ensures that students always have access to the best possible education.
Parents can rest assured that their children will receive a high level of education wherever they live within the town.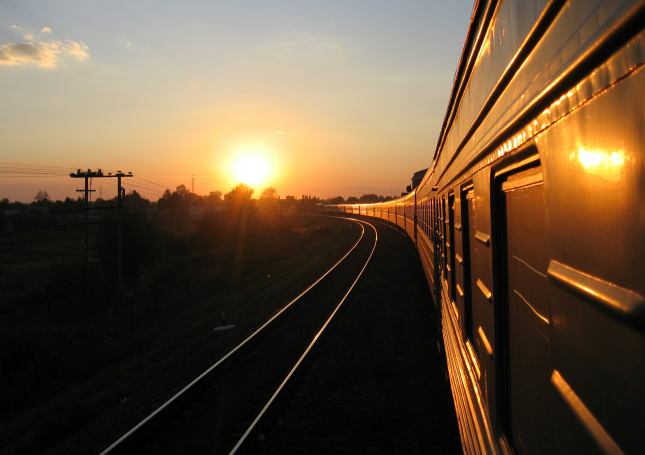 Transport
Bournemouth has excellent links to the surrounding area via motorways, public transport and even a local airport!
Living in Bournemouth ensures residents are well connected to the rest of the UK via one of the towns three railway stations.
Hopping on a train means commuters can arrive in London Waterloo in just 97 minutes.
These fast rains to the capital mean the seaside town is a popular location for commuters who do not mind travelling for work.
The A388 is the main road for locals in the area, providing access to Bournemouth from the north and east.
The A35 from the west also connects to Bournemouth via the A3049.
Bournemouth is also served by Yellow Buses and Wilts & Dorset.
Both local bus providers have vast networks covering every major shopping area in the town.
Living in Bournemouth also allows access to a convenient ferry service linking Poole with both Guernsey and Jersey.
Residents are also given entry to international and national travel.
A choice of scheduled and charter services are available from Bournemouth airport.
Access to London's Heathrow and Gatwick Airports is easy and convenient from Bournemouth by train or by coach, allowing for more long-distance travel.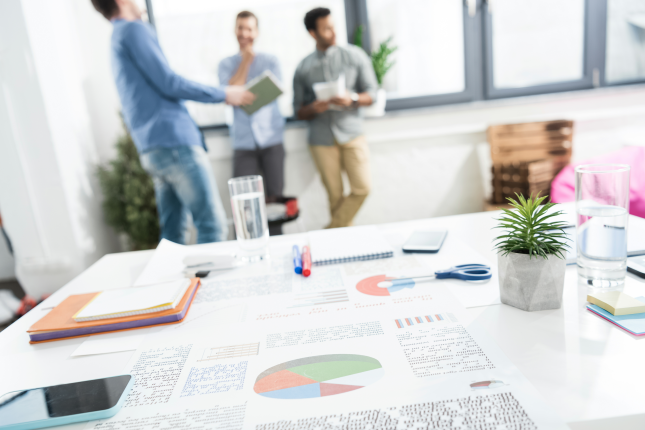 Employment
Much like the rest of Dorset, Bournemouth's economy is centred around the service sector.
In 2010 Bournemouth's services sector was 10% above the national average, a trend that has continued to grow.
Bournemouth also has a strong financial services sector with the public services sector and tourism also emerging as an integral part of the local economy.
The region also has two popular universities and has been a coveted destination for overseas students to learn English.
This has subsequently boosted the economy in the town.
Bournemouth's economy has been steadily growing, with unemployment numbers at lower levels than the national average.
Emerging sectors showing strong growth in Bournemouth include the digital economy.
Recent employment figures suggest that overall employment numbers are increasing.
All of this combines to make living in Bournemouth an increasingly popular choice.
As previously stated, Bournemouth's strong housing market pays testament to the towns economic strength.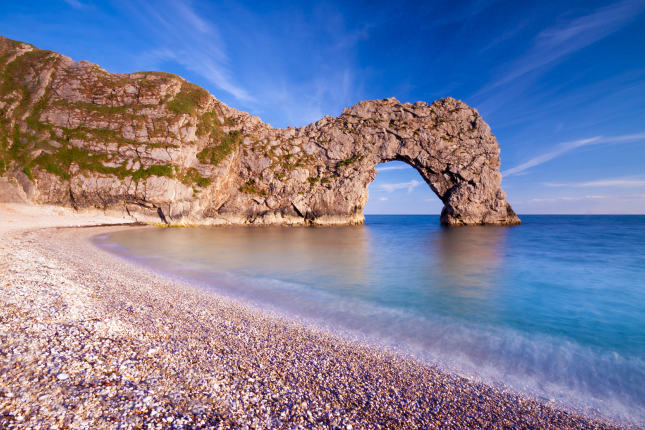 Things to do
Living in Bournemouth ensures there is always something exciting to do.
Boasting 7 miles of golden sand beaches, the town offers all the quintessential British seaside attractions.
Living on the coast means residents can always spend a day on the beach soaking up some of the warm(ish) English sun.
If you are going to be living in Bournemouth for the first time there are some excellent ways to view the town.
There is no better way to get acquainted with the town than on a sightseeing bus!
These insightful tours not only take you to all of the towns best locations but also give you an insight into the town's history along the way!
Families are well accounted for when living in Bournemouth.
The south coast of England is a particularly popular tourist location, something that greatly benefits Bournemouth.
Top attractions in and around the town include Monkey World, Swanage Railway, Paultons Park Home of Peppa Pig World.
Bournemouth's excellent location ensures there is an almost endless amount of things to do!
It is important to note that many attractions opening times are being negatively impacted by the coronavirus pandemic.
Be sure to check whether your destination is open and if there are rules or restrictions in place.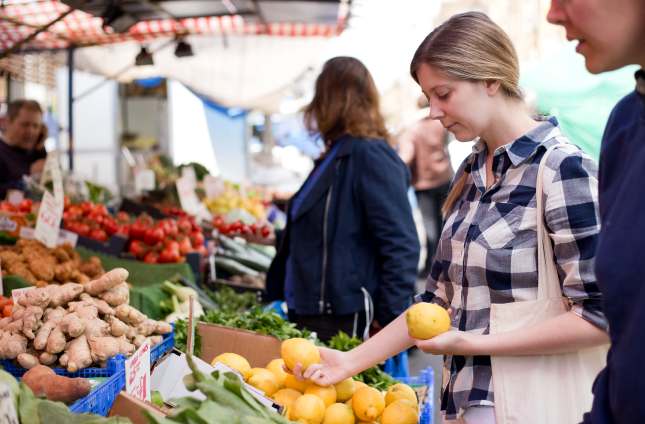 Shopping
Living in Bournemouth provides locals with a broad selection of shopping options.
From quaint boutique stores, big high-street names, international department stores and a range of local vendors, Bournemouth and the surrounding areas are brimming with possibilities for shoppers of all tastes.
If you want to enjoy the beach or town centre attractions, Bournemouth's The Avenue, The Arcade or The Dalkeith shopping centres are all must-visit shopping destinations.
Castlepoint is another great location, especially for those driving.
Boasting over 40 separate retailers, Castlepoint is ideal for those who are trying to avoid shopping in the busy town centre.
If you are willing to venture a little further afield, neighbouring Poole also offers some excellent shopping options.
The Dolphin Centre in Poole is a great indoors shopping centre offering all the best retail names.
As with most things at the moment, it is important to consider the impact of the coronavirus pandemic.
Various shops and shopping centres will be subject to closure or changed opening hours.
Bournemouth.co.uk provides regular updates on the situation so be sure to keep an eye out for more news.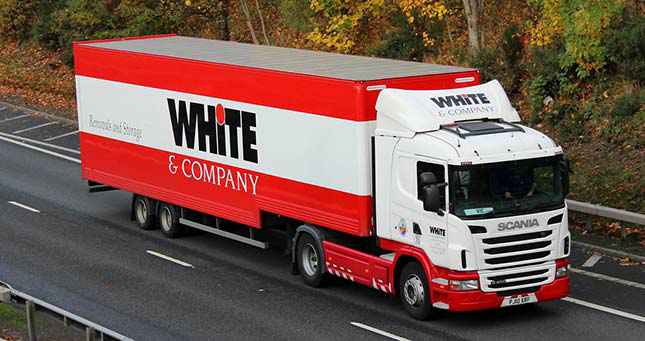 Ready to Start Living in Bournemouth?
Have you made the decision to start living in Bournemouth?
Bournemouth is home to a range of excellent properties for families, fun activities, excellent schools and ideal transport links across the UK.
If you are thinking of living in Bournemouth and have found the ideal home, we are here to help you get moving.
You can start planning your dream move with the assistance of our Bournemouth Removals service from White & Company today.
White & Company are also happy to announce the introduction of our new video survey service.
During these unprecedented times, we can safely conduct remote removals surveys.
We can gather all the relevant information for your move from the comfort of your own home.
So, give us a call today or fill out a quick quote form to see how we can get your dream move to Bournemouth in the works.