Are you considering living in Brighton?
Located on the south coast just 50 miles from London, Brighton is one of the most fashionable locations in the region!
Popular with students, families, and commuters alike, Brighton offers something for everyone.
Sitting on the stunning Sussex Coastline, Brighton is so much more than just a seaside location.
The city offers an eclectic mix of people, politics, shops, and businesses.
Living in Brighton is unlike any other region of the UK.
This uniqueness is what attracts hoards to the region every year.
In this article, we will explore what makes Brighton great.
If you are thinking of living in Brighton, be sure to take note of our 13 top reasons.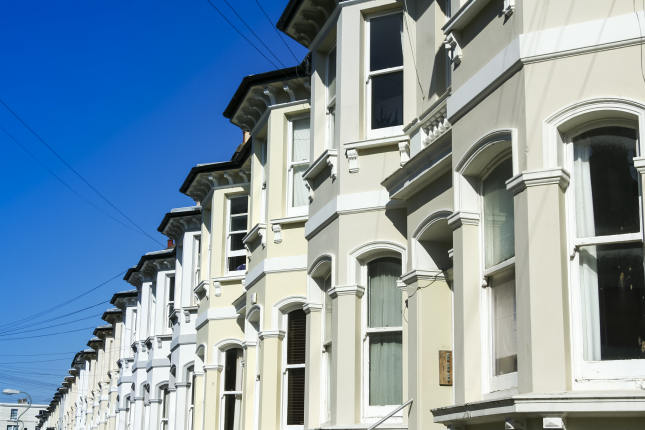 Best Areas in Brighton
Knowing some of the best areas within the city will be very useful if you are thinking of living in Brighton.
With the city's increased popularity, more and more areas are establishing themselves as standout locations!
These are our favourite areas in Brighton.
With a plethora of great restaurants and boutique shops, the Lanes is one of the most iconic locations in Brighton.
If you are considering living in Brighton and want to be in the heart of the action, the Lanes is the spot for you!
There is a great sense of community spirit in the area as well as some fantastic historic buildings.
Another great choice is Preston Park.
This is an ideal location for commuters who desire a little more peace.
Preston Park is the perfect location for the best of both worlds.
Thanks to its location around 1 mile from the city centre as well as the great access to the largest park in the city, Preston Park provides a balanced lifestyle.
The local Preston Park plays host to various events throughout the year, including the Brighton Marathon and the Pride Festival.
There is also a great choice of property types here that are sure to tick the boxes.
Kemptown is another of Brighton's best areas.
This location is particularly beloved in the city.
Located right by the beach and with a host of pubs, bars and clubs, Kemptown is a popular spot with students and young professional.
Kemptown is also a particularly popular location with the LGBTQ community!
There are so many great locations to be found throughout Brighton.
Whilst we have suggested three of our favourites, be sure to visit myguidebrighton.com for even more insight.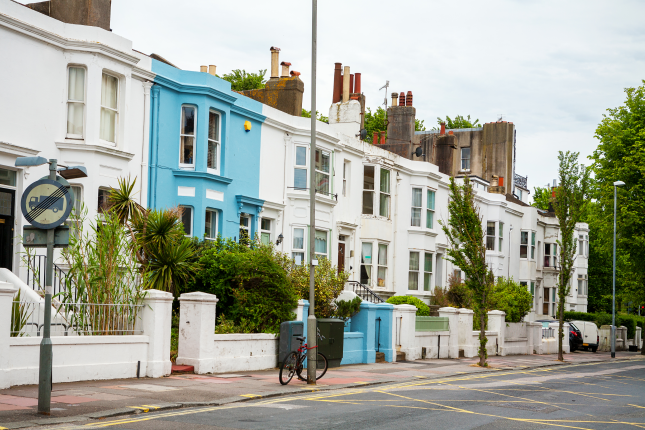 Property Prices
Living in Brighton has become an increasingly attractive prospect.
As you would expect, its increased appeal has driven house price up.
According to Zoopla, the current average house price in August 2020 is £381,283.
Whilst there are certainly cheaper locations across the county and the rest of the UK, Brighton offers a lot that other regions do not.
This price represents great value when compared to the London average.
As of August 2020, the average price for a house in London sits at £605,437!
Living is Brighton is unsurprisingly appeal considering the fantastic transport links to London, coastal location, and this huge price difference.
So, what can you expect to pay for different property types in Brighton?
The current average price of a detached home in Brighton sits at £547,209, with the average price of a semi-detached home being £389,966
If you are looking for a terraced home, the average price in Brighton is £424,051, with flats averaging at £277,672
House prices in Brighton have dipped massively during the pandemic.
These values are likely to change over the coming months and years.
Be sure to keep up to date with the average prices if you are thinking of living in Brighton.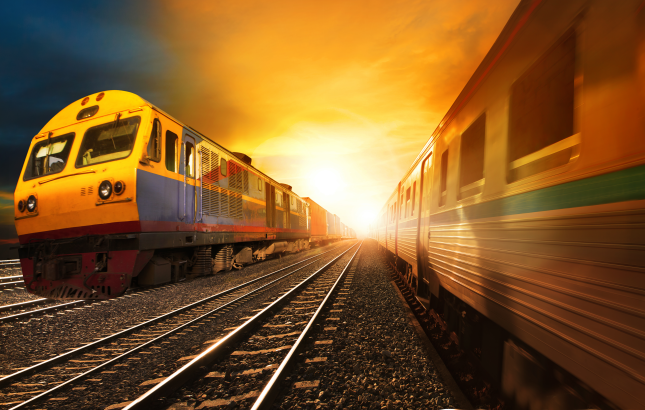 Links to the Capital
Are you are working in London but want to live away from the hectic lifestyle and exorbitant cost of living?
Brighton is the closest coastal city to the capital, offering commuters a great opportunity to live outside of London.
Brighton is unsurprisingly popular with commuters who would rather live by the coast.
This popularity is actually a great thing for commuters.
Over 355 trains make the journey to and from the capital, meaning commuters have plenty of opportunities to get to London.
Many commuters also make the 50-mile journey to the capital via car.
We must acknowledge that trains are the optimal choice for commuters.
Travelling by train is unquestionably the route to London.
The journey can take less than an hour from Brighton to London Victoria during peak times and under 1h 30m during off-peak times.
During peak times, there can be as many as 6 trains to the capital per hour!
This means commuters have great flexibility and can arrive in London surprisingly quickly.
The main negative to commuting from Brighton is the cost.
Single-day tickets are particularly expensive, usually set you back more than £53!
However, tickets decrease in cost if you purchase weekly, monthly or annual passes.
If you will be frequently commuting to London, an annual pass will cost £4,092.
Cars certainly grant you a little more freedom.
If you would prefer to commute in your car, the average journey to London will take 1 hour 30 minutes to 2 hours.
The journey which uses the M23 and A23 is straightforward!
The expect coast of commuting every day in just under £4,000.
Whilst this is cheaper than the train, longer travel time and more frequent delays make it less convenient.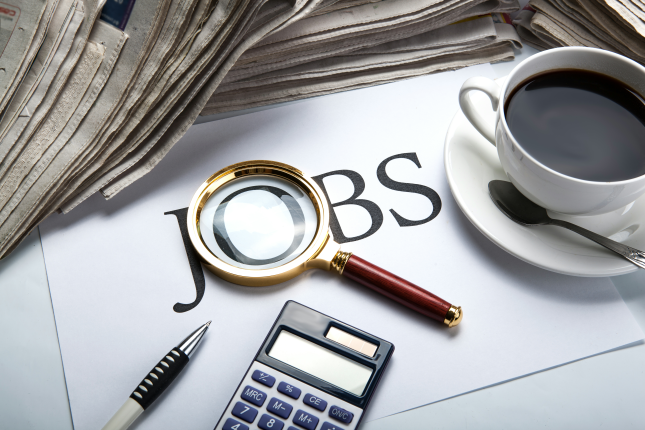 Work
The seaside town of Brighton is just 50 miles from the capital London.
This is as little as a 52 min train directly into London Paddington.
Meaning that commuters can have the best of both worlds.
Brighton offers London workers a seaside oasis.
While many seek to escape the chaos of the capital, others simply cannot afford to live in London.
The cost of living in Brighton is 28% lower than in London.
Meaning you can get a lot more for your money whilst still being able to work in London.
For those who do not work in London, there are plenty of opportunities in Brighton.
The average weekly salary in Brighton is £496.
Awarding it a high ranking compared to the rest of the UK.
There are a wide variety of careers to choose from including an abundance of jobs in marketing and tech engineer, there is something for everyone in Brighton.
Some of the largest employers in the region include big banks such as American Express and Lloyds.
Some other more unique employers to work for are artisan pie company 'Higgidy Pies' as well as the popular online student forum 'The student room.'
Brighton is rapidly becoming a centre for digital technology, arts, health and more.
It is consistently listed in the 'top places to start a small business' rankings.
Coined as the "start-up capital" by Lloyds banks, there are ample opportunities to start your own business.
With an 87% business survival rate, Brighton is the perfect place to turn your passions into a profession.
The 'body shop' had its start in Brighton and now has over 3000 stores in 65 countries!
Whether you are based in London or in the city, Brighton provides opportunities for every profession.
Politics
A hub for progressive policies, Brighton and Hove is the only Green Party constituency in the UK.
Caroline Lucas has been re-elected as Brighton's MP three times and it is not hard to see why.
The green party focuses on environmental policy, strong diverse community, and unique local business at the heart of their policy.
The green party's investment of £11m into the community will fund several positive community policies.
This will include making warmer homes, planting more trees, and funding food schemes.
So, move to Brighton and be part of the only Green Parry constituency in the UK, an exclusive club!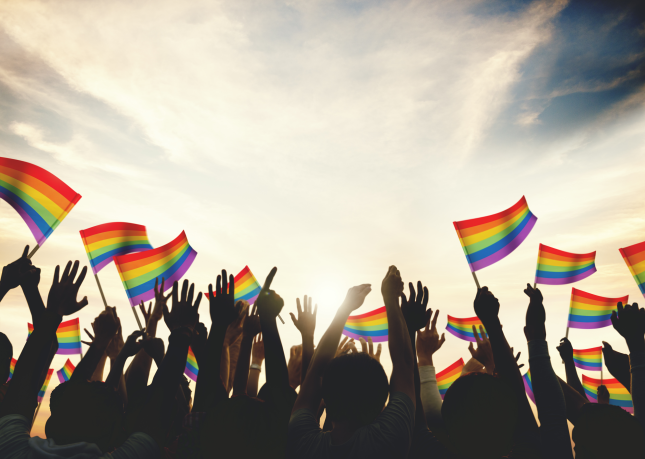 Pride
If you google 'best pride events in the world' Brighton will be sure to make the list.
The first Brighton pride took place in 1973 and it has continued to expand every year since!
It has become the largest free pride event in the UK.
With so much on offer, there is really something for everyone during pride.
Throughout the day families can see the vibrant floats as the pride march parades through the heart of the city.
Pride is a great opportunity to enjoy a picnic on the beach.
Pride also provides a great chance to revel in parties on the beach and view live entertainment at night.
Apart from being a good time for all to enjoy, since 2012 the event has raised over £110,000 for LGBT community groups.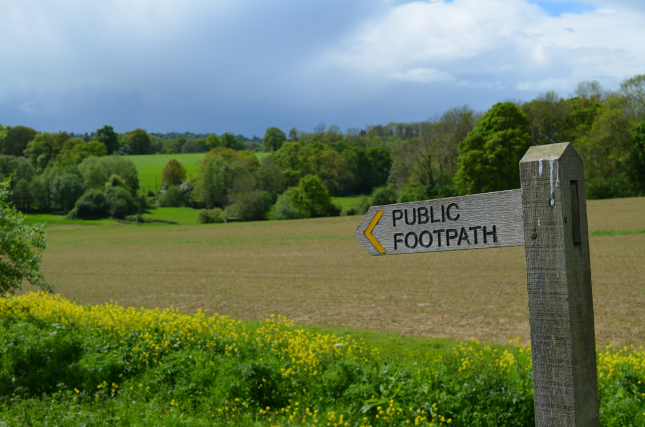 Walking in Brighton
Brighton is a particularly easy city to walk throughout.
Thanks to the relatively compact size of the centre, residents are able to get to main areas within a 15-minute walk.
Naturally, walk times will vary dependant on where you live in Brighton.
But you are never too far from the bustling city centre.
There are also several fantastic walks and hikes to be enjoyed in the region.
Whether you prefer a stroll through the busy streets or would rather enjoy the Sussex coast and countryside, Brighton has a walk for you!
Be sure to visit the Brighton and Hove Government website for some free hiking maps.
Public Transport
Whilst Brighton can easy be explored by foot, the city also has some fantastic public transport options.
The network is operated by the Brighton and Hove Bus and Coach Company.
These buses provide quick and easy travel throughout the whole city.
Buses in the city centre as extremely frequent, with buses arriving every few minutes!
This fantastic provision allows residents to get across the city extremely easy.
The public transport network is ideal for commuters and shoppers who would prefer not to walk.
There are a number of options for bus tickets.
These including single tickets, one-day tickets, weekly tickets or even a set amount of journeys.
Buses in Brighton also accept contactless payment, which is an added convenience.
Click here to find out the up to date prices for travelling on buses in Brighton.
Making use of buses is a great idea if you are living in Brighton.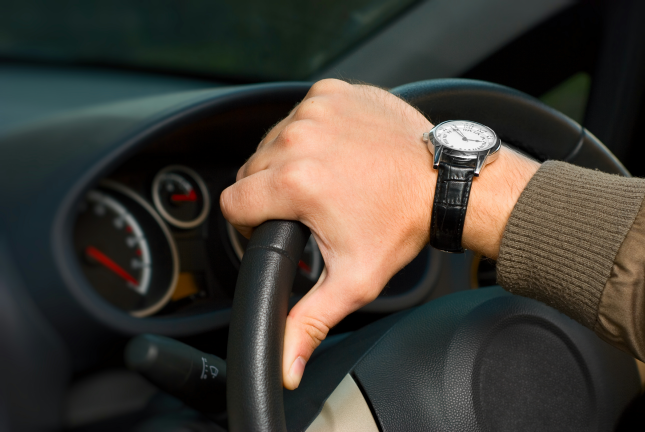 Driving in Brighton
Driving can be a little tricky due to the compact nature of Brighton.
The city features a one-way system that will certainly take some getting used to.
This subsequently makes some journeys take a little longer than they perhaps could.
There is also quite a lot of congestion in the city.
Congestion tends to be more common in peak hours, so try to avoid driving during these times.
Parking in Brighton is also a little complicated.
Due to the city's popularity with tourists, parking is not particularly cheap.
If you do need to park closer to the city of want to find out about permits, the government website has all the information you will need.
But there is good news if you drive an electric car!
There are several charge points dotted throughout Brighton.
The local government have introduced More than 200 new on-street charging points.
This is thanks to a £300,000 grant from the Office for Low Emission Vehicles.
Whilst driving may not be ideal, it is still an option if you are thinking of living in Brighton.
Crime in Brighton
With a population of over 240,000 people, it is not surprising that there is some crime in Brighton.
However, crime levels are surprisingly low for a city of this size.
A 2018 survey for the Crime and Investigation television channel observed that Brighton was the 3rd safest city in the UK.
Whilst the levels of crime vary from year to year, Brighton maintains average levels of crime.
With a large student population, it is unsurprising that many of these crimes are antisocial behaviour.
Brighton consists of 21 wards.
Of these 21 sectors, Regency has the most crime, with 523 offences reported in May 2017.
St Peter's & North Laine had the second-highest levels of crime, with 487 crimes committed.
Both areas sit within the city centre, so it is not unusual for these areas to have the highest levels of crime.
There are several regions in Brighton that have low levels of crime.
If you are thinking of living in Brighton and are concerned about crime these may be worth considering.
Statistically, the safest sector in Brighton is North Portslade, with only 35 crimes in May 2017.
This is followed by Westbourne, which saw 40 crimes in the same period.
Other particularly safe regions include Woodingdean (41 crimes), Hove Park (62 crimes) and South Portslade (65 crimes.)
Despite the city's large population, Brighton feels very welcoming.
The city has a real buzz that adds to its appeal.
While all areas suffer from crime, Brighton is able to maintain its vibrant charm.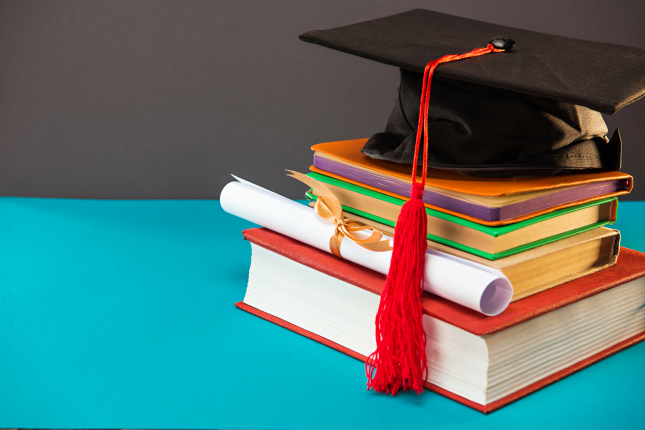 Great for Students
Are you a student deciding where to study?
Brighton is home to two great universities, the University of Sussex, and Brighton University.
The University of Sussex consistently ranks very highly amongst UK universities.
According to the Times Higher Education World University Rankings 2020, it also ranks in the top 150 universities in the world!
According to the rankings, Brighton places in the top 10 the best cities in which to study in the UK, as well as in the top 100 worldwide!
Studying in Brighton is particularly popular, with more than 21,000 students studying at the University of Brighton as well as over 17,000 at the University of Sussex.
This large number of students gives Brighton a real buzz.
There are various student only nights out to be enjoyed in the clubs and bars, making Brighton a great student location.
However, the city does not feel overwhelmingly student-oriented.
Brighton manages to maintain a great balance of student, business, and family lifestyles, ensuring it is a great location for all.
If you are a student thinking of living in Brighton, Brighton University charged £138 per week for a self-catered room or £184 per week for a catered room.
Sussex University charged between £91-£162 per week for campus accommodation.
Sussex University campus is located a little outside of the city, this is important to consider when choosing your accommodation.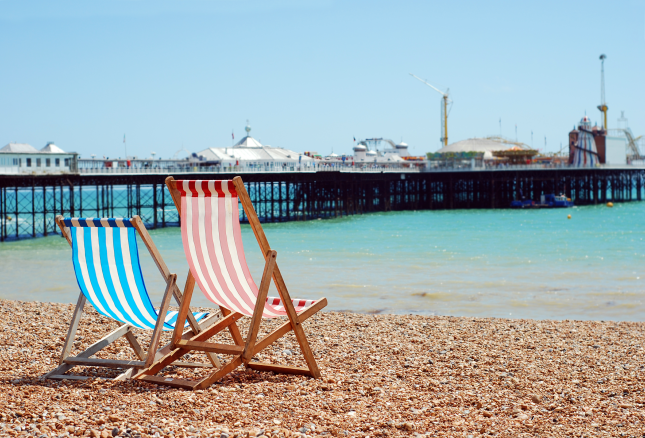 Amazing Location for Families
If you are thinking of living in Brighton with a family, you are in for a treat!
Brighton is the perfect location to raise a family.
The city offers a plethora of activities for all!
Situated right on the coast, daily trips to the beach are certainly possible.
Brighton also offers families a fantastic community spirit.
The sense of community in Brighton is unique and hard to match.
Families can enjoy all these features with the added positive of being in a city!
Brighton provides residents with all the amenities you would expect to see in a big city.
The individuality of the city also means you can enjoy some local boutique shops that can't be found anywhere else.
The affordability of Brighton when compared to London only adds to the family appeal.
The city certainly offers families several reasons to consider moving there!
Be sure to check out VisitBrighton for some great ideas of fun family days out.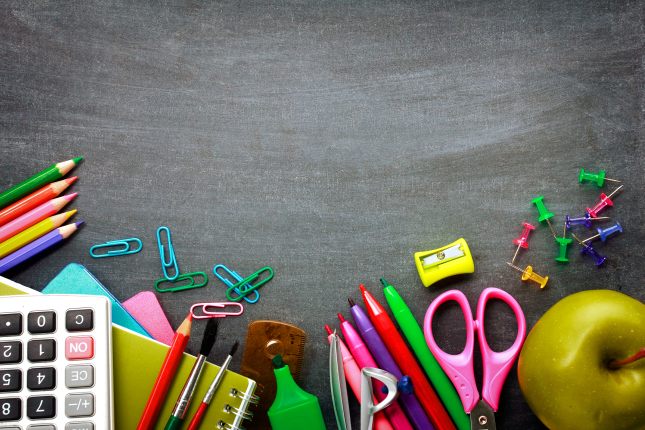 Schools in Brighton
Brighton is home to over 100 schools, ranging from primary schools all the way to 18 plus colleges.
If you are considering living in Brighton with a family, you will be pleased to know that many of these schools are very highly regarded.
Several primary schools in Brighton have achieved the coveted 'Outstanding' report from Ofsted.
Both Downs Infant and Downs Junior school were given this highly regarded distinction.
Other 'Outstanding' primary school include St Luke's Primary School, Stanford Infant School and Patcham Infant School.
For secondary school students, there are again a few great options.
Varndean School ranked particularly highly, achieving a 'Good' report from Ofsted.
94% of students who attended the school either stayed in education or entered straight into employment.
This is a particularly impressive figured, beaten only by Dorothy Stringer School, where 97% achieved this.
Other standout secondary schools in Brighton include the Dorothy Stringer School, Kings School and the Cardinal Newman Catholic School.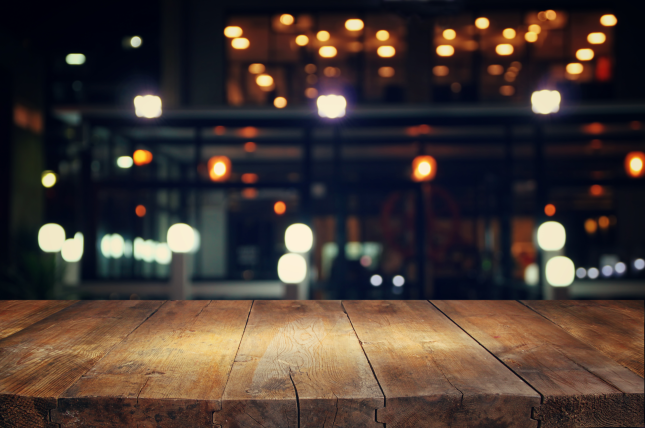 A Night Out in Brighton
Thanks to Brighton's diverse mix of cultures and its inclusion of all communities, there are seemingly endless restaurants, bars, pubs, and clubs to enjoy.
If you are considering living in Brighton, it is well worth finding out about all the best locations across the city.
Tripadvisor provides great insight into some of Brighton's best restaurants.
Taking customers reviews, Tripadvisor has ranked the argentine restaurant and grill Baqueano as the best restaurant in the city!
Other top picks include Thewitchez Photo Design Cafe Bar, Constantinople Restaurant and Chamuyo.
Choice of a restaurant in Brighton is almost endless, so be sure to head out there and find your new favourite spot!
Tripadvisor also has a comprehensive list of great pubs located in Brighton.
As of August 2020, The Walrus is ranked as the best pub in the city!
Again, there are a host of locals to choose from, ranging from cosy pubs to lavish bars.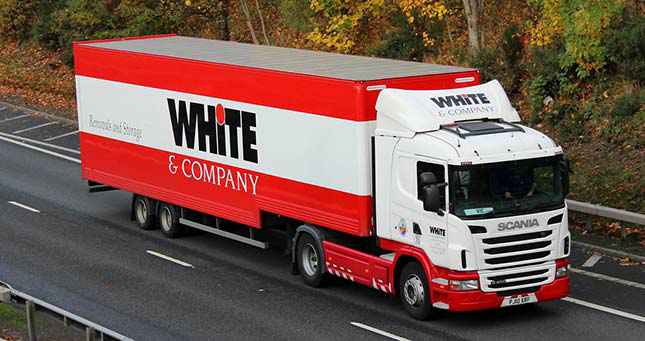 Ready to Move
Does living in Brighton appeal to you?
This coastal city is the perfect location for all, ranging from students to families, young professionals to commuters.
Brighton is a city full of character, community spirit and coastal charm.
It is a place unlike any other, offering residents a very unique lifestyle.
So, if you are thinking of living in Brighton, what are you waiting for?
You can start planning your perfect move with the help of our Brighton Removals service from White & Company today!
Whether you are moving to Brighton for the superb transport links, the diverse culture, or the tranquil seaside lifestyle, we will make sure your belongings arrive safely without disruption.
White & Company are also pleased to announce our new video survey service.
During these unique times, we can safely conduct remote removals surveys, ascertaining all the relevant information for your move, all from the comfort of your own home.
So, give us a call today or fill out a quick quote form to see how we can get your dream move to Brighton underway