Last Updated: 13th January 2022
Are you considering living in Edinburgh?
Whether you are just starting to explore the idea or already have your heart set on moving, our guide is sure to help.
Life in Scotland's capital is packed with fun, history, culture, and lovely locals.
As with relocating to any destination, it is always advisable to conduct some research.
Understanding all the essential information about your new hometown is essential before moving.
This will not only ensure you are able to make the most of your new home but will also relieve some of the stress of moving!
Writing a guide for Edinburgh is no mean feat, there is so much to talk about!
In this article, we will cover everything from the cost of living to the best nights out!
So, if you are moving to Edinburgh, we will guide you through all the fundamentals of life in the Scottish capital.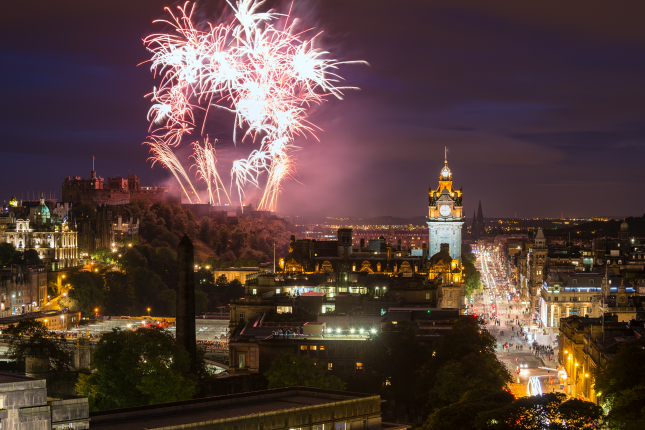 Overview of Edinburgh
Edinburgh is a globally renowned city.
Scotland's capital is famed as a fantastic place to live.
The capital city is surprisingly small.
With a population of just 536,775, Edinburgh is the 7th most populated city in the UK.
Even though it has a relatively small population, Edinburgh is extremely diverse.
This provides Edinburgh with an extremely friendly and inclusive nature, meaning you are sure to feel at home.
With a history dating back to 8500 BC, Edinburgh has been recognised as the capital of Scotland since the 15th century.
This rich past grants residents with access to a range of fantastic historical locations.
History is embedded in the city and its hard to imagine Edinburgh without it intertwined in its fabric.
A broad assortment of historic architectural styles can be found throughout the city.
Ranging from stunning Georgian properties to the world famous Edinburgh castle.
This eclectic mix of buildings and its placement in the stunning Lothian region makes it one of the most beautiful cities in the world.
Edinburgh's culture is also greatly influenced by its past.
A collection of museums, theatres and galleries all draw from this and make Edinburgh a hub of culture.
This culture is only strengthened by a raft of annual festivals.
One thing newcomers to the capital will notice is the friendly locals.
If you are thinking of moving to Edinburgh be sure to get out and explore, there's no need to worry about getting lost the locals with be glad to help!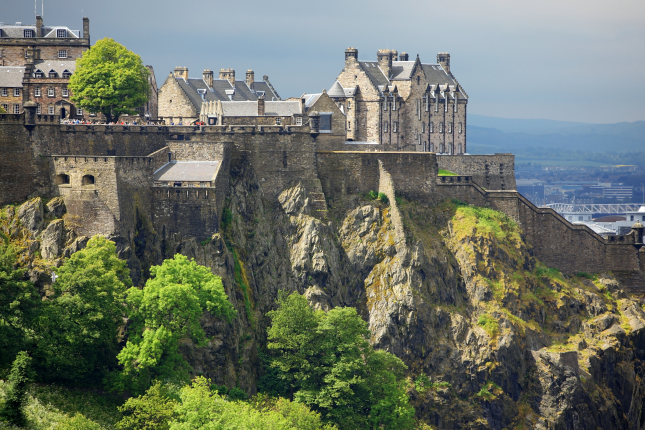 History
The history of Edinburgh dates back thousands of years!
Sitting at the foot of various extinct volcanoes has been recognised as Scotland's top city since 1437.
Before this recognition, the area was inhabited by Celtic tribes.
Edinburgh, as it is now recognised, began to take shape with the building of the city walls by Goddodins.
The building of the Goddodin fort, Dun Eiden, distinguished the area as a major region in Scotland.
The war between the native Scottish and English invaders lead to a turbulent period.
By 1437 the city had become established as the capital of Scotland.
Unification between the two warring nations in 1706 allowed for rapid growth in Edinburgh.
B 1767 ambitious plans to expand the city were commencing.
Edinburgh's New Town was built at the base of Edinburgh's mighty Castle, running alongside Princes Street.
Subsequently, Edinburgh experienced a surge in popularity, establishing itself as a centre for education and intellectualism.
Edinburgh's status as an education hub meant the city never experience an industrial boom.
Despite this, the city was able to prosper.
If you are thinking of living in Edinburgh, there are various historical sites and museums to visit to soak up some of the city's fascinating past.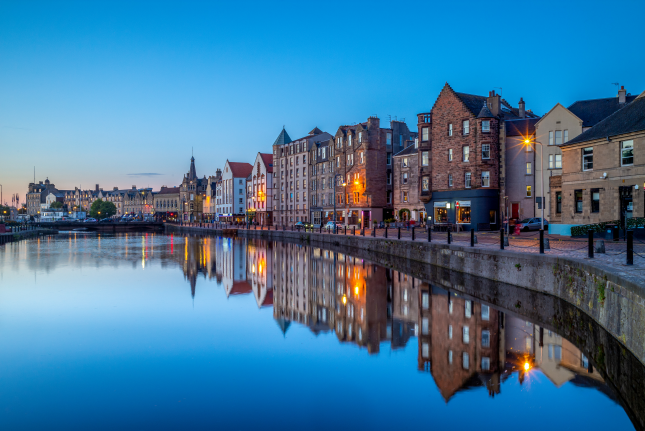 Best Places to Live in Edinburgh
Whilst Edinburgh is a particularly small city, it is home to some fantastic areas.
If you are considering living in Edinburgh but do not have much knowledge of the local area this is the section for you.
These are some of our top picks of the best area to live in Edinburgh.
Portobello
Situated around 3 miles outside of the city centre, Portobello is one of Edinburgh's top suburbs.
Formerly a popular tourist and holiday destination, the suburb is home to a sandy beach.
Packed with lovely cafes and bars, Portobello remains a top beach destination.
Portobello has a fantastic community spirit.
Several local boutique shops, restaurants and a food market add to the welcoming nature of the area.
The area is frequented by bus services taking residents to the city centre as well as it own train station.
Portobello is also conveniently located near the A1.
This location makes travel to and from the city particularly easy as well as allowing access to the rest of Scotland.
Portobello also offers buyers a great range of property types including Victorian townhouses, Victorian tenement flats as well as some new-build beachfront flats.
If you are thinking of living in Edinburgh, Portobello is a great choice.
Leith
Located north of Edinburgh city centre, Leith once had an unfavourable status.
However, the area has undergone a great shift in its fortunes.
The Sunday Times has celebrated the regions rise, naming it as one of the best places to live in the UK in 2020!
Once Edinburgh's main port, Leith has been regenerated into a hub of restaurants, bars, and cafes.
Another great location for buyers, Leith has a great selection of properties.
Most of the home in Leith are new-build flats, adding to the rejuvenated feeling of the area.
If you are considering living in Edinburgh, Leith is a great option.
Newington
If you are a student thinking of living in Edinburgh, Newington is a great choice.
Located a stone throw away from the University of Edinburgh, Newington offers residents a range of amenities.
Newington is also an excellent choice for first-time buyers, couples, and young families.
Connections to the city centre and access to fantastic amenities make it an excellent choice for all.
South Clerk Street, runs through the heart of Newington, is filled with shops, restaurants and bars that accommodate to everyone.
Newington is also close to the Meadows; an extremely popular public park with a children's play area as well as tennis courts.
Newington provides buyers with several property types.
Various new builds and older semi-detached properties mean there is a home for all.
Cost of Renting a Home
It is important to know what to expect financially when you are planning a move to a new area.
If you have decided to rent for a period, with rent prices spiralling out of control across the UK, having a strict budget to work to will be imperative.
Whilst Scotland's first city is among one of the most expensive cities in the UK with regard to rental costs, it is by no means at the top of the "highest cost list", London takes that accolade, in fact it is almost 30% cheaper to rent in Edinburgh than London.
Based on 1268 homes the average asking rent in Edinburgh currently stand at £1,451 per month.
Renters will need to budget around £1,141 a month for a two-bedroom flat or £1,802 a month for a four-bedroom house.
You can save money by choosing a more cost-effective neighbourhood such as Morningside and Stockbridge.
The Old Town is popular with tenants who want to be close to the best amenities Edinburgh has to offer, from galleries and theatres to restaurants and bars, but rents are pricey here.
Renting in Dalry, Gorgie, Stenhouse and Sighthill, are popular for both young professionals and students. Rental costs can be relatively cheaper.
Plus, there are excellent bus services available to transport residents to all areas of the city, including Heriot Watt University.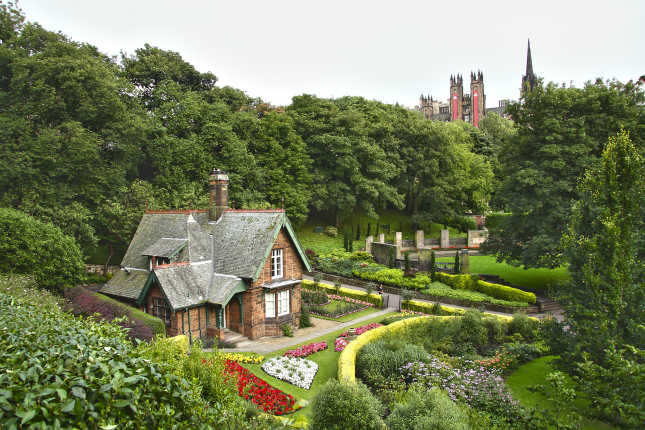 Cost of Buying a Home
Central Edinburgh's housing market is a magnet for a range of buyers, including families, first-time buyers, businessmen, downsizers, and buy-to-let investors.
The market is extremely competitive and compared with Scotland overall, property is also expensive.
That said, more affordable housing can be found located a little further outside the city.
Like all cities, wages tend to be higher in Edinburgh, so this does lessen the impact of having to pay more to purchase a home in some cases.
According to Zoopla, the average price for property in Edinburgh stood at £292,273 in September 2020.
This is a rise of 1.36% in the last three months (since June 2020) and fall of 3.72% in the last 12 months.
Desirable areas include Trinity, just north of the city, where a three-bedroom terraced home will cost around £370,000.
The New Town showcases some of the first and least spoilt Georgian architecture in Britain and continues to be one of the most popular residential areas in Edinburgh.
You can pay as much as £300,000 for a one-bedroom flat in this location.
Although favoured by students due to being sited close to the local university, homes in Bruntsfield and neighbouring Marchmont do offer great value for money and start from £32,000 for a small one-bedroom flat.
Family properties in some of the leafiest suburbs, close to schools such as Morningside, Corstorphine and Barnton are typically priced from around £450,000.
The posh Ettrick Road is Edinburgh's most expensive place to live with a typical house price of £1,899,000.
A Safe City
Feeling safe is an important factor when you are considering relocating to a new area.
Luckily, this is not a concern for those thinking of living in Edinburgh!
In fact, the city has the lowest reported crime rate in the UK.
Like every town and city in the UK, there may be a few areas that are a little more lively than others.
When moving to a new area it is always best to use common sense to remain as safe as possible!
With that being said, you will almost certainly feel comfortable and safe when living in Edinburgh.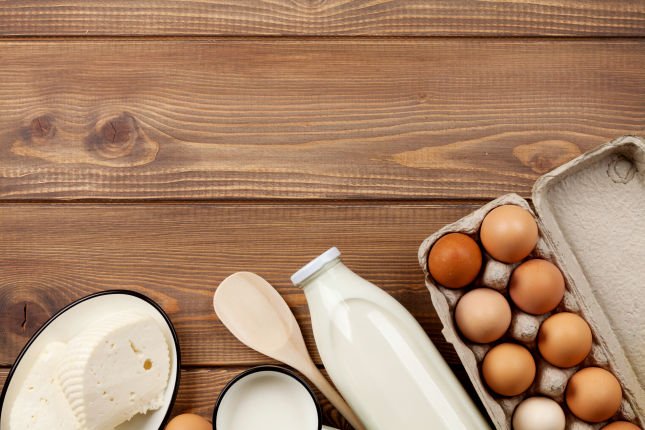 Cost of Living
Having an idea of what your monthly outgoings are likely to be will ensure you do not overstretch yourself financially when you move to Edinburgh.
Here are some examples of basic items we all need and what they cost.
Depending on where you shop will affect the price; Iceland, Lidl and Aldi will always be much cheaper than Waitrose or Marks and Spencer's.
The cheapest place to buy food, however, is from local farmers markets.
Meal at an inexpensive restaurant: £10.00 – £15.00
Takeout coffee: £2.20 – £3.00
Bottle of coke: £0080 – £1.65
1 litre of milk: £0.75 – £1.20
Loaf of bread: £0.62 – £1.45
Dozen eggs: £1.50 – £3.00
1kg chicken: £5.00 – £10.00
1kg beef: £6.00 – £12.00
white rice: £0.80 – £2.18
Utility costs will also vary depending on your supplier but as a rough estimate, you can budget for a family of four around £400 per month.
Using a good price comparison site is always a good idea when you are first setting up your utilities. Here are a couple you may wish to explore:
https://www.scottishpower.co.uk/gas-and-electricity/electricity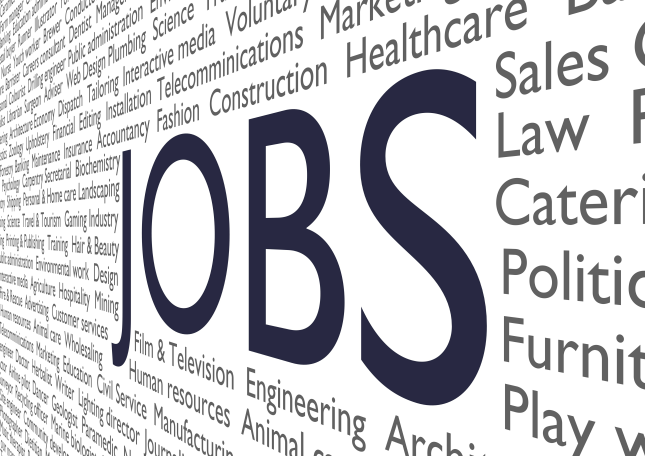 Employment in Edinburgh
Edinburgh the powerhouse of the Scottish economy, as well as the wider UK economy.
Consistently one of the most prosperous parts of the country it has the strongest economy of any city in the UK outside London.
Until the COVID situation hit, Scotland's employment statistics were at record highs with 76.3% of Edinburgh's residents of working age being employed in the 12 months to September 2019, just topping the UK as a whole.
There is a wide variety of jobs available in the areas of banking, retail, the arts, and education.
As the seat of the Scottish Parliament, Edinburgh also offers employment opportunities in public service and it has long been established as a centre of excellence in third-level education.
Those with the right qualifications can turn to the financial, legal and insurance worlds for entry-level opportunities or progression in their chosen field.
A range of opportunities exists in the emerging technologies and software development sectors. Skilled developers can command very high salaries.
Whilst there are plenty of large corporations based in the city, the government is pro-actively encouraging start-up enterprises with help to grow initiatives, grants, and loans to assist local entrepreneurs.
These incentives are being snapped up by eager new starter businesses.
Edinburgh Council produces a quarterly publication entitled "Edinburgh Economy Watch".
It is packed with useful information regarding the performance of Edinburgh's Economy both for now and for the future.
Tourist Attractions
What is it that makes a city great?
Its visitor attractions or green spaces?
Its art galleries or museums?
Even though these are worthy attributes, the real measure of a city is its people.
Edinburgh is an incredibly friendly place.
The Scots have a great sense of humour and can laugh at themselves.
They are welcoming too, and nothing is too much trouble.
It is this attitude which really pushes Edinburgh into one of the top places to visit or live in the UK.
The Scots love a festival.
There 12 major annual festivals, most of them are held in August when over 25,000 artists populate the city hosting over 1,000 shows per day.
Some of the best festivals are the Edinburgh International film festival, Edinburgh Festival Fringe, Edinburgh International Book Festival and Edinburgh's Hogmanay.
With so much on offer, it is hard to choose what to do first.
A whisky tour, eat in one of the cities Michelin Star restaurants, dance the night away in a trendy club or soak up the wonderful culture which surrounds Edinburgh.
The weather may not always be the warmest but no matter what your recreational interests may be, Edinburgh has it covered.
To mention all the city's attractions would be impossible, but according to Tripadvisor, here are the top five most visited:
Edinburgh Castle – www.edinburghcastle.gov.uk
Royal Yacht Britannia – https://www.royalyachtbritannia.co.uk
National Museum of Scotland – https://www.nms.ac.uk
Camera Obscura and World of Illusions – https://www.camera-obscura.co.uk
Palace of Holyroodhouse – https://www.rct.uk/visit/palace-of-holyroodhous

Shopping in Edinburgh
If you love a spot of retail therapy, Edinburgh is the place for you.
From big-name brands to one of the boutiques, Scotland's capital is sure to have the ideal shop for you.
There are several fantastic locations within the city with shops to suit every customer.
Princes Street is one of the most unique shopping locations in the UK.
Boasting breath-taking views of Edinburgh castle as well as open green spaces it is truly unique.
Flagship stores include Debenhams, New Look, Primark, Apple, and Zara.
Princes Street is also home to a weekly Farmers Markets with heaps of local produce to enjoy.
Neighbouring Princes Street is the more expensive George Street.
Here shoppers can find AllSaints, Hollister, Jack Wills, and Jigsaw.
Once you have shopped up an appetite there are a handful of great restaurants and cafes to enjoy on Georges Street.
Be sure to head to the charming, cobbled roads of Edinburgh's West End.
Here shoppers can enjoy a selection of unique boutique stores ranging from interior design shops to quirky fashion stores.
The great thing about shopping in Edinburgh is the proximity of all the best locations!
All the best locations are typically within easy walking distance of each other.
You are sure to have ample stores to enjoy if you are thinking of living in Edinburgh.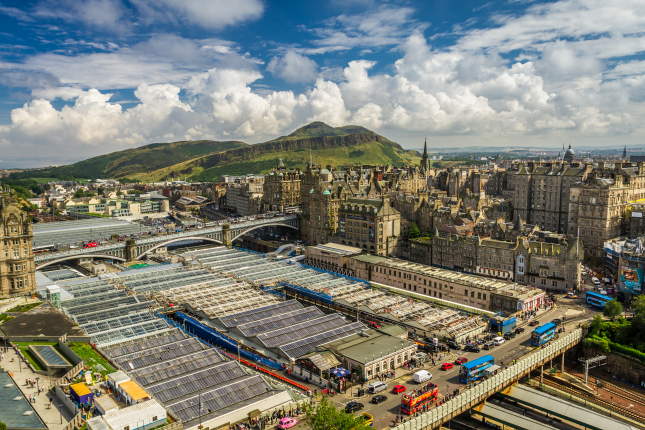 Transport
Edinburgh is a particularly small and dense city.
Around a third of residents prefer to walk to their destination, such is the size of the city.
Walking throughout Edinburgh can be practical or for pleasure.
There are numerous fantastic walks around the city to enjoy.
With a plethora of amazing historic and exciting sights all accessible via foot there is endless possibilities all within walking distance.
Nevertheless, the city also provides excellent transport links for those who prefer not to walk.
This includes both inner city, local, national, and international links!
A high level of transport links is certainly expected from a capital city and Edinburgh does not disappoint.
Edinburgh provides locals with an excellent bus service, offering transport links to every part of the city as well as various neighbouring areas including both the Scottish border and East Lothian.
Two bus companies. Lothian Buses and First, provide routes for Edinburgh and the surrounding area.
Lothian Buses provide routes in the city centre and North Berwick, with First providing residents with routes to Livingston and Bathgate.
For bus connections to the rest of the UK, a number of bus and coach providers are available.
Moving to Edinburgh means you have great access to Scotland and the UK which can be easily reached by train.
Edinburgh provides fantastic rail connections to the majority of UK cities, with the rail network also connecting the capital with the rest of Scotland.
For those thinking about commuting, travelling into Edinburgh by train is also a popular option.
Commuting from Glasgow, Stirling, Falkirk and Livingston are made easy via the rail connections.
Edinburgh also provides residents with a tram service.
The Edinburgh tram provides transport between the City Centre and Edinburgh Airport with stops in between calling at Haymarket and Murrayfield.
Education in Edinburgh
Edinburgh is home to some great schools.
Whether your child will be attending a primary, secondary or sixth form school, Edinburgh is sure to have the perfect school.
Although you may be moving to a new country, education in Scotland is very similar to the rest of the UK.
Students attend varying schools at the same age as the rest of the UK.
The major difference is that Ofsted does not operate in Scotland, with Education Scotland conducting all school inspections.
There are currently 94 primary and 23 secondary schools in Edinburgh.
The Times has conducted an in-depth report into Scotland's best schools in 2020.
Boroughmuir High School was the highest-ranking school in Edinburgh.
The Times highlighted that 72% of pupils achieved 5 higher passes, meaning it is the 8th highest achieving secondary school in Scotland!
Other top schools in Edinburgh include James Gillespie's High School, St Thomas of Aquin's and Firrhill High School.
If you are considering living in Edinburgh as a student there are few better locations!
There are currently 6 Universities in Edinburgh, including the world-renowned University of Edinburgh.
Ensuring your children have access to a great education is a top priority when relocating.
Excellent education standards ensure this won't be a concern if you are thinking of living in Edinburgh.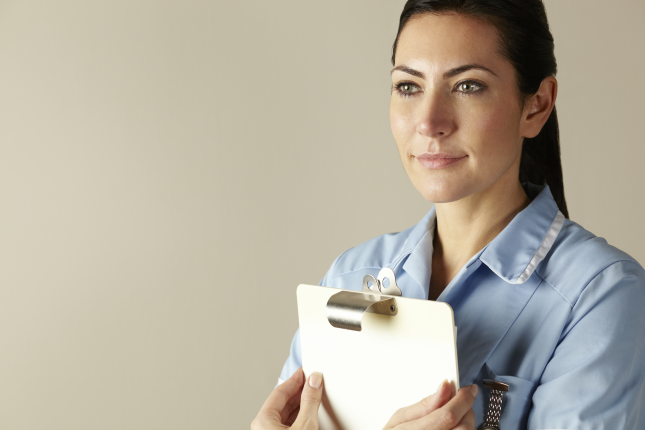 Healthcare and Hospitals
If you are considering living in Edinburgh and currently reside in the UK, you will be familiar with the healthcare system.
If you are arriving from abroad, there may be some differences.
To receive healthcare from the NHS, you need to be registered with a GP in your local area.
NHS services that are provided for free in Scotland include:
Medical assistance from a doctor
Medical treatment in a hospital, including emergency and non-emergency services
Medicines prescribed by your GP (a small fee may apply)
Private healthcare and health insurance are also available.
Whilst this is more expensive, it can mean quicker and more comprehensive treatment and is provided.
Edinburgh provides residents with three major hospitals Western General Hospitals, Royal Edinburgh Hospital, and Royal Infirmary of Edinburgh.
There are also numerous local doctors' practises ensuring the best healthcare is provided.
Best Places to Eat
Whilst Edinburgh may be relatively small, there are some fantastic restaurants to enjoy.
TripAdvisor has a comprehensive list of the best places to eat out in Edinburgh.
The top five consist of:
One20 Wine Café
Makars Gourmet Mash Bar
New Chapter
Condita
The Table
If you would like to enjoy some fantastic views with your meal, consider visiting The Lookout By Gardener's Cottage.
A local favourite, the restaurant provides stunning views of the city and the Firth of Forth estuary.
There is no better way to view the city!
Be sure to get out and about, Edinburgh is easy to get around on foot so you will have plenty of time to visit new restaurants.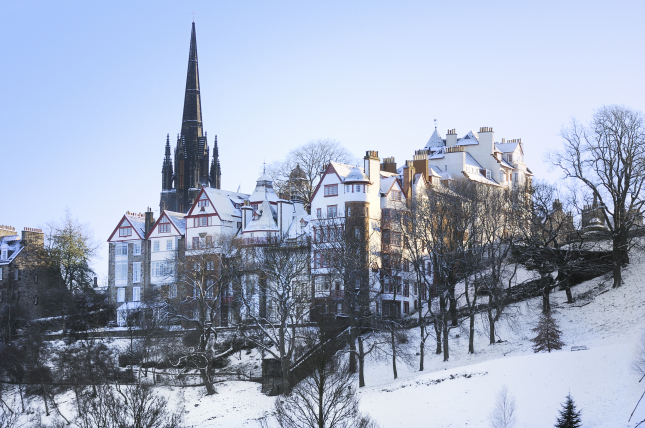 Weather
Scotland is well known for its temperate climate.
If you are considering living in Edinburgh expect cold winters and mild summers.
The average temperature in Edinburgh is 9°C (48°F) so be sure to pack some warm clothes!
The winter months come between October and late March.
The coldest time of the in Edinburgh is between January and February.
The temperature averages at 1°C with temperatures rarely climbing above 7°C.
There is also fog and heavy precipitations during autumn and winter and is also particularly windy.
The hottest months in Edinburgh are normally July and August.
During the summer, temperatures average at 19°C
Whilst this is relatively cold, temperatures can get as high as 31°C in July and August.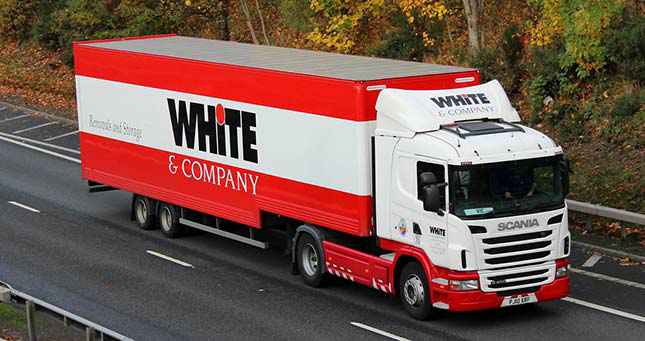 Ready to Move
Does living in Edinburgh appeal to you?
This historic capital city in stunning Scotland is a great home for all, ranging from students to families, young professionals and even commuters.
Edinburgh is a city packed with picturesque scenery, a riveting history, and a plethora of fun actives to enjoy.
It is full of areas and pursuits to be discovered and offers its residents a peaceful lifestyle.
So, if you have been thinking of living in Edinburgh, there is no time like the present!
You can start planning your dream move with the help of our Edinburgh Removals service from White & Company today.
No matter the reason you are considering living in Edinburgh, we will make sure your belongings arrive safely without disruption.
White & Company are also pleased to announce our new video survey service.
During these unprecedented times, we can safely conduct remote removals surveys, ascertaining all the relevant information for your move, all from the comfort of your own home.
So, give us a call today or fill out a quick quote form to see how we can get your move to Edinburgh in progress.