Are you thinking of living in Exeter?
There are numerous reasons to consider moving to Devon.
The city of Exeter provides residents with all of the amenities of a big city with the stunning countryside that is synonymous with Devon.
Providing this desirable balance of lifestyle, living in Exeter is truly a great choice for all who decide to call the city home.
Relocating to a new city is never simple.
Before you move, it is essential to collect as much knowledge about the area as you can.
We are here to assist those thinking of living in Exeter!
In this article, we hope to deliver a thorough guide packed with tips for those thinking of living in Exeter.
Including everything from the cost of purchasing a property to the best shopping locations in the city, we hope to give you a complete home moving guide to the city.
If you are thinking of living in Exeter, here is our moving guide to the Devon city.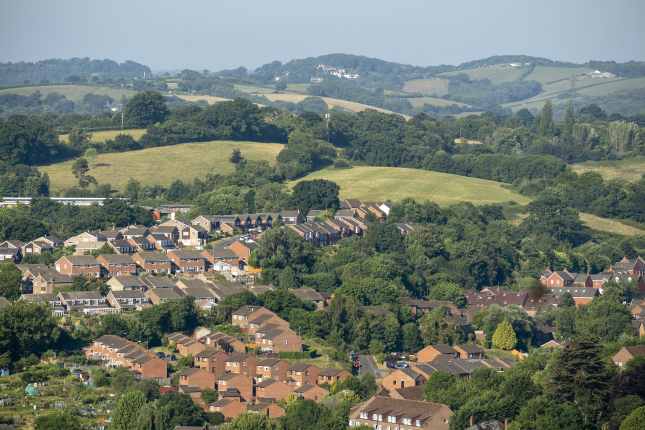 Price of Buying a Home
With new houses and building developments going up all over the city and surrounding areas, the opportunity for those who are looking for a new home in the South West is growing every year.
You would be right in thinking that as Exeter has been amongst the best places in the UK to live consistently over the last few years, that property prices are bound to be high.
The great thing about this city is that the average cost of a home is economically priced at £290,658.
Of course, just like any other town or city prices vary depending on where exactly you have decided to settle within the area and what appeals to your personal circumstances.
It is a good idea to do plenty of research and visit a few times before you decide where in the town is going to work best for you.
There are almost 700 homes for sale in Exeter so there is sure to be one among them which will suit you perfectly.
If you are young and child-free, consider living nearer to the city centre.
Here you will be close to shopping, pubs and transport links.
Great areas for these buyers to search are Isca Place and Richmond Court, right in the thick of it.
If its something a bit more family-friendly you are after, a little further outside the central hub are the neighbourhoods of Alphington and Pinhoe, situated close to good schools and lots of lovely parkland.
There are 70 one-bedroom properties for sale they start from £52,000 for a retirement apartment, up to £225,000 for a flat situated right in the centre of Exeter in the prestigious Princesshay development.
Terraces sell for between £149,000 – £300,000.
Meanwhile large, detached houses start from £420,000.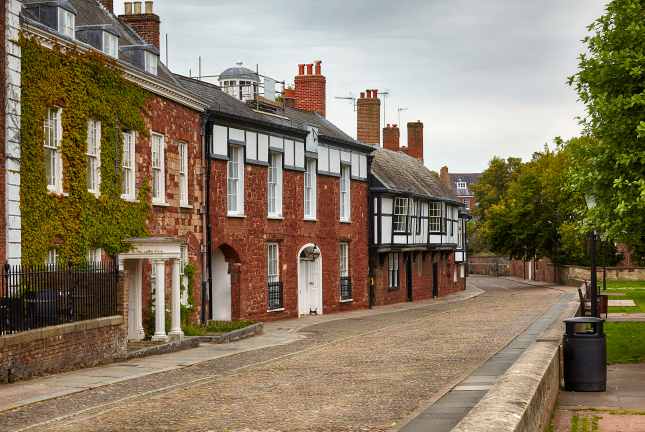 Cost of Renting a Home
Exeter's fantastic University attracts a large student population and ensures that the rental scene is a rather lively one, particularly at the lower end of the market.
There is a huge number of homes for tenants to choose from as Exeter currently has almost 400 properties available and according to Exeter City Council, the city offers consistently lower rents compared to other areas.
Popular locations for students naturally tend to be located close to the university around the Streatham and St Luke's campuses. As for price, you will pay around 430pcm for a shared room in one of these locations.
Affordable properties can also be found in the areas of St Thomas, Clyst Heath and Exwick.
For those who need more space, it is possible to rent a large three-bedroom home on Elton Road for £1000pcm. The road sits within a short walk to the city centre, ideal for work and convenient travel connections.
Cost of Living
The cost of living in Exeter is something you will have to consider.
In light of recent events across the UK and globally, inevitably inflation is soaring.
Although it sounds really boring, sorting out your budget could make or break your move to the city.
The good news is that living in Exeter is much cheaper than many other UK cities.
Most especially when compared to London where you can easily double the cost of practically everything.
But what can you expect money-wise if you decide to start living in Exeter?
Compared with one of Devon's other cities Plymouth, Exeter is cheaper across the board in all regards excluding the cost of rent, which is 19% higher in Plymouth.
Consumer prices are lower, eating out is lower, groceries are lower making the overall purchasing power in Exeter over 14% cheaper when compared to Plymouth.
The cost of food is another area where you can shave off some pennies.
Using low-cost supermarkets like Iceland, Aldi and Lidl will go a long way.
If you live outside Exeter city centre, you will have to factor in transportation costs.
If you do have to use public transport, buying a monthly pass is a much more economical way to travel.
The cost is only £46, making it ideal for those living in Exeter.
Enjoying your leisure time is another area which can become expensive, especially eating out.
Lots of pubs and restaurants have a "happy hour", where food and drink are discounted.
The Premier Inn in the centre of the city serves cocktails between 5-7pm at great prices!
Tripadvisor has listed 27 things to do and see in Exeter which are free of charge.
Visit their site here to find out more.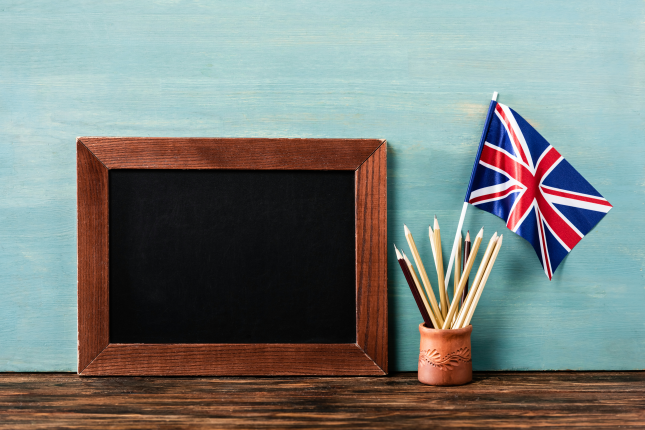 The Best Schools
For families, priority number one is the educational welfare of their children.
Picking an appropriate school is, therefore, very important.
The added bonus when you start living in Exeter is that many of its schools have in recent years been extended or newly built.
They are therefore benefitting from the latest state-of-the-art facilities.
Exeter has a high number of reputable schools which the Government Watchdog Ofsted have deemed to be "outstanding".
These include the Stoke Hill Infant & Nursery School, Ladysmith Infant & Nursery School and Westclyst Community Primary School.
Among some of the city's most eminent secondaries are St James and St Peter's Church of England Aided School.
Children with special needs can attend the "outstanding" Local Authority funded special school Ellen Tinkham School, for children and young people aged 3-19 years, who have severe learning disabilities.
Private education is also an option when living in Exeter.
There are three very distinguished schools available, Exeter Cathedral School, Exeter School and CMAS School Devon.
Living in Exeter really appeals when it comes to education provision for older students.
Specialising in Mathematics, Exeter College is currently the highest-ranked in the country.
Mainly based around a campus at Hele Road, there are several other sites dotted around the city as well.
Approximately 12,000 students attend the college.
This includes both sixteen to eighteen-year-olds and mature students.
Higher education is of the topmost quality too, the most prominent provider is the University of Exeter (UOE).
The Uni is in the top 1% of leading world universities and is the UK's 25th fastest growing organisation.
Being one of the best in the UK, UOE offers a vast curriculum, encouraging over 20,000 students from across the globe to move to Exeter every year.
Transport
Living in Exeter may not be at the centre of everything, yet it is still remarkably well connected.
The advantage of being so close to the M5 makes it especially easy to visit other places.
Plus, you can get to London in under three hours if you feel the need to visit the capital!
Blessed with three busy and well-functioning railway stations offering a host of regular departures.
Exeter is considered to be the main rail hub within the south-west and is linked to most branch lines in Devon, including Paignton, Exmouth, Barnstaple and Okehampton.
Other services provide links to towns and cities much further afield.
On the outskirts of Exeter, you will find Exeter International Airport (EXT).
Voted in recent years as the 'happiest' airport in regards to customer satisfaction.
Most importantly, the airport handles the travel of around one million passengers each year to destinations all over the globe.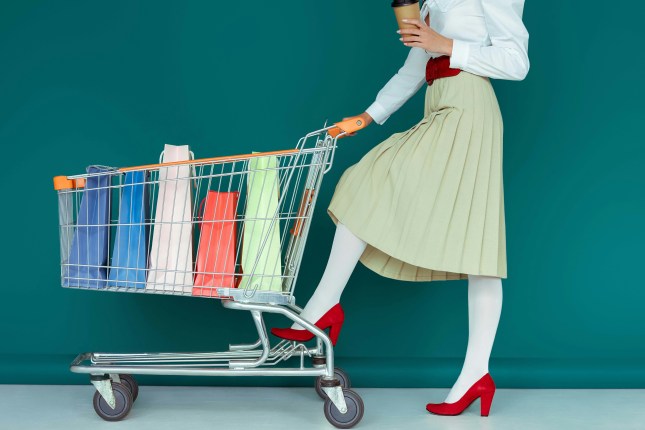 Shopping
A fabulous shopping destination, living in Exeter offers a very busy retail scene.
Many of the main areas are pedestrianised and all the usual suspects are here, John Lewis, Boots, House of Fraser, Marks & Spencer's Monsoon, etc.
Head to Exeter Quayside for a choice of some interesting independents.
You will also find this popular riverside location has a great selection of restaurants too.
At the heart of the city is the Cathedral Quarter with the beautiful 800-year-old Cathedral and with classic independent shops set around the spacious Green.
You are sure to find something different to take your fancy here and all set against the most picturesque and history-laden backdrop too.
Two large shopping malls are great places to spend time browsing or socialising.
The Guildhall Shopping & Dining Centre combines a modern shopping facility with traditional architecture.
The beautiful Queen Street façade was designed by the same architect as Covent Garden in London.
The award-winning Princesshay boast 65 shops including the very best high street brands as well as some more specialised and independent stores and a good assortment of cafes and restaurants.
Employment
Exeter was once the wealthy centre of the UK's wool trade during the late 19th century.
Unfortunately, the wool trade as well as other agricultural industries started to deteriorate late in the twentieth century.
Today, health and social work account for 18% of all jobs in the city.
This is followed by the retail industry at 17%.
Around 35,000 people commute to the city to work in these popular sectors every day.
Another increasingly growing area of employment is in the digital tech industries.
Digital technology has exploded in recent years
There have been around 170% growth in the industry, the highest of any technology sector in the UK.
There are around 5000 companies operating in Exeter.
These range from smaller companies with less than 10 employees to larger enterprises such as the Met Office, Devon County Council and the University of Exeter, which provides over 3,900 jobs in the local area.
Europe's biggest regional airline, Flybe, runs from Exeter's airport and is another big employer in the region.
Other big companies offering employment to those living in Exeter include EDF Energy, Altitude Investments, Balfour Beatty Civil Engineering and Fargo Systems.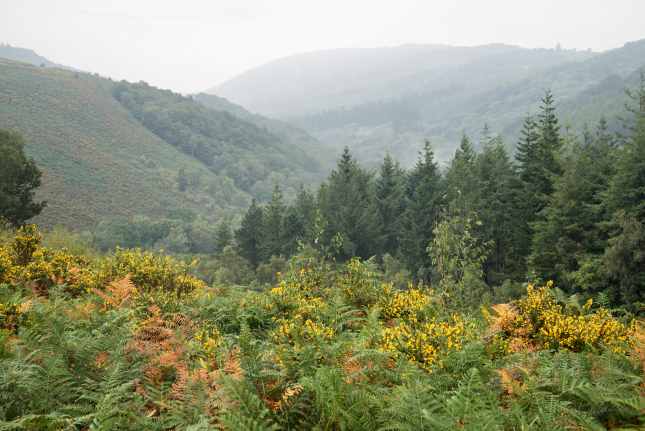 Getting Out
Living in Exeter provides locals with some excellent outdoor activities.
If you are thinking of moving to the city this is the section for you.
Living in Devon ensures you are never too far away from the great outdoors!
There are truly some excellent options in the area.
If you enjoy a spot of exploring, Dartmoor National Park is the place to be.
Around a 20 minute drive from the city, Dartmoor is a wonderful location for long and sometimes damp walks!
For a more relaxing local stroll, residents are spoilt for choice.
Nearby Haldon Hill is a great spot for residents of all ages.
This location is great for getting some fresh air.
Families are well provided for at Haldon Hill.
With some excellent marked paths, rope courses and even a bike trail!
Residents have the opportunity to hire mountain bikes at Haldon Hill.
You are sure to enjoy an afternoon out enjoy this great location.
The beauty of living in Exeter is that you have it all!
Not only do locals have access to great walks, but the beach is also right on your doorstep.
There are several excellent beaches in the area.
These include Exmouth, Torquay and Dawlish.
All of these locations offer all the best seaside attractions including amusements arcades and mini-golf as well as lovely beaches.
Clearly, living in Exeter means there is never a dull moment!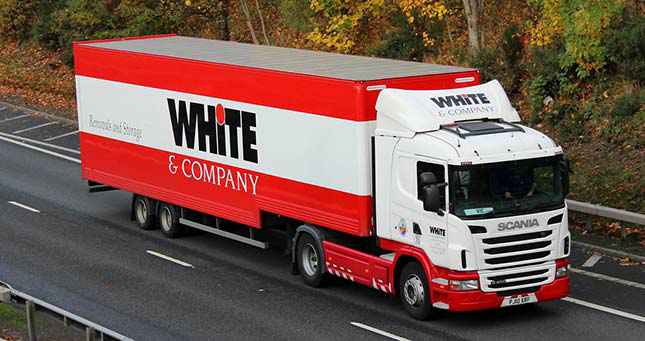 Ready to Start Living in Exeter?
Have you made the decision to start living in Exeter?
With so much to offer, living in Exeter is sure to appeal to all!
The city is offers potential residents a range of great property types, some outstanding things to do, top quality schools as well as some surprisingly good transport connections across the UK.
If you are thinking of living in Exeter and have found you're the perfect property, we are here to help you get moving.
You can start planning your move with the assistance of our Exeter Removals service from White & Company today.
White & Company are also happy to offer our new video survey service.
During these unprecedented times, we can safely conduct remote removals surveys.
We can gather all the relevant information for your move from the comfort of your own home.
So, give us a call today or fill out a quick quote form to see how we can get your dream move to Exeter in the works.