When considering which major UK city to move to, living in Leicester may not be everyone's first choice.
Leicester has, in the past, been living in the shadow of the more popular UK cities.
London, Manchester, and Birmingham often take centre stage.
Nevertheless, in recent years Leicester has emerged as a household name across the globe.
This success is due in no small part to the success of the local football club, who cemented the cities rise to prominence by winning the Premier League in 2016.
However, Leicester is not all football.
It is an exciting, young place to live.
This exuberance is rounded off with the city's abundant history and its well celebrated inclusive and multicultural way of life.
The city is extremely highly regarded, being placed in the top ten places to live in the UK by both Onefamily and Lonely Planet.
Leicester offers its 443,800 residents a host of outstanding towns and suburbs, verifying the city's hallmark as a great place to live.
To help those considering living in Leicester, we have complied a list of the best places to live in the city.
These are our 15 best areas to live in Leicester.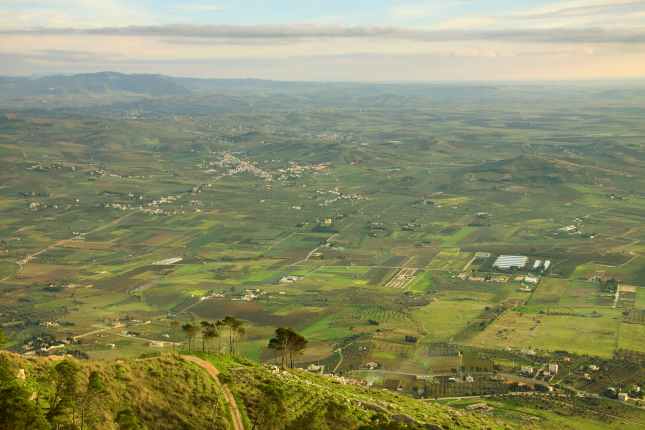 Oadby
A town that prides itself on its family focused environment, Oadby is one of Leicester's most popular towns.
Located a mere 10 minutes to the south of Leicester city centre, Oadby is sandwiched between the city and stunning South Leicestershire countryside.
Convenient transport links make travel to both the city and rural areas exceptionally easy.
The town offers its residents the perfect harmony between busy city living and a serene countryside lifestyle.
Amenities in Oadby are well provided for.
The town has everything one could need.
Several local supermarkets, a community post office and a lively high street ensure locals have access to everything they could possibly need.
Oadby has some of the most well-regarded schools in Leicester.
Both primary and secondary aged students are well catered for, with many of the schools in the town achieving the much coveted "Outstanding" inspection rating from Ofsted.
Outstanding primary schools include Brocks Hill Primary School and Launde Primary School, whilst secondary schools with the much-desired Outstanding status include Beauchamp College and Leicester High School for Girls.
House prices are at a premium in the Oadby, thanks, in part, to the excess of great schools.
The average price of a property in Leicester sits at £246,514 in June 2020.
Property prices in Oadby average at a significantly higher £326,076.
Whilst somewhat more expensive than the regional average, Oadby has a variety of different property types sure to fit all needs.
The town has an amalgamation of property styles, from terraced Victorian houses, Edwardian homes, and a selection of innovative new builds.
The combination of great amenities, a perfect location, a range of properties and some exceptional schools makes Oadby a terrific place to live.
If you are thinking of living in Leicester, Oadby is certainly worth considering.
Evington
An outer suburb of Leicester since the 1930s, the electoral ward of Evington today consists of the historic village as well as the two ex-council estates of Rowlatts Hill and Goodwood.
The suburb is home to around 11,000 residents who have access to a multitude of great amenities as well as quick and easy access to the wider city.
Several buses, including the number 22, will see you arrive in Leicester city centre in a little under 25 minutes, with the B667 road making driving to the centre possible in around 12 minutes.
The fantastic location of Evington makes a shopping trip into the city quick and easy.
However, the suburb has a few local shops and supermarkets that are sure to provide sufficient provisions.
Locals to Evington are treated to numerous fantastic outdoor spaces.
Evington Park is a 44-acre space that acts as a hub of activity.
The park is well equipped with public exercise machines, bowling greens, tennis courts and the newly installed table tennis table.
There are a range of local schools to choose from.
Primary schools in the area include, Linden Primary School, Mayflower Primary School and Krishna Avanti Primary School, with Whitehall Primary school achieving an "Outstanding" report from Ofsted.
Considering Evington's great location, good amenities and access to schools, prices in the area are very reasonable.
The average cost of a property in the suburb is currently £225,308, somewhat lower than the average of £246,514 for the wider city.
Evington offers great value for money, without sacrificing any features you would expect from a suburb.
This suburb could certainly be a great choice for you if you are considering living in Leicester.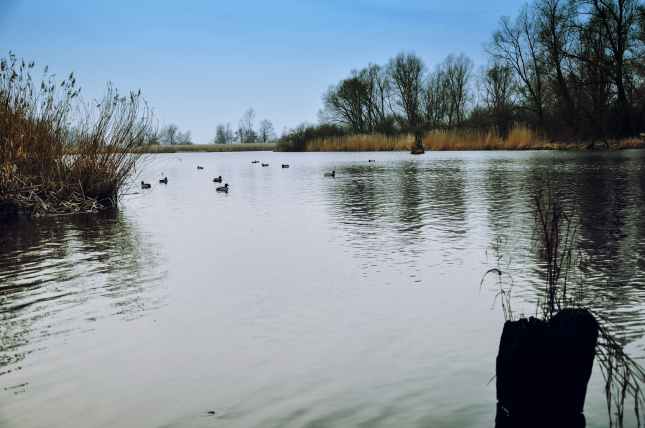 Clarendon Park
Clarendon Park is renowned for its period homes, lively local shops, and great central location.
An extremely popular area with students, young professionals and families, Clarendon Park truly offers something for everyone.
Located just two miles from the city centre, the area is a great spot for commuters.
There are frequent bus services into the centre, with the neighbouring A50 and A6 providing easy access to Leicester's ring road and thus the rest of the city.
Students at Leicester University who call the area home have a short walk across local Victoria Park to the campus, making it the ideal location.
Clarendon Park consists of several intertwining roads, with the main hub emerging at Clarendon Park Road and Queens Road.
Here you can find a haven of local independent shops, cafés, and bars.
These local establishments are extremely well supported and provide a unique sense of community that runs throughout the area.
Within the mazey streets of Clarendon Park are a number of green spaces.
Victoria Park offers locals 69 acres of open space.
Equipped with tennis courts and football pitches, the park provides the community with a great space to enjoy the great outdoors.
De Montfort Hall, which lies adjacent to Victoria park, is a local concert venue which hosts a wide variety of events throughout the year.
Clarendon Park is understandably a popular area, with properties consistently maintaining their value.
Most properties in the area are terraced houses, with the average price amounting to £234,775.
Clarendon Park offers residents an excellent location, fantastic facilities, and unique neighbourly feel, all for below the average cost of a property in the city!
This is certainly one of the top locations to contemplate if you are looking at living in Leicester.
Narborough Road
A mile and a half stretch of road located in the Westcotes ward in south-west Leicester, Narborough Road has been found to be the most diverse road in the UK.
Research conducted by London School of Economics (LSE) found that the road, with a total of 222 shops, are owned by people from 22 countries across the globe!
The area celebrates its diversity, with the residents of Narborough Road taking great pride in its multicultural community.
Despite residing in one of the more economically challenged regions of Leicester, Narborough Road has managed to thrive, becoming a hub of activity in the neighbourhood.
The area around Narborough Road is commonly referred to as the West End of Leicester and is a popular spot for students and young professionals.
Around 12,000 residents call Narborough Road and the neighbouring streets home.
Local Westcotes Gardens acts as the community's green space.
Property price in Narborough Road currently average at £229,457, lower than the city wide average.
Narborough Road offers residents a central location, with a rich culture, for a great price.
If you are a student or young professional considering living in Leicester, this could be the spot for you.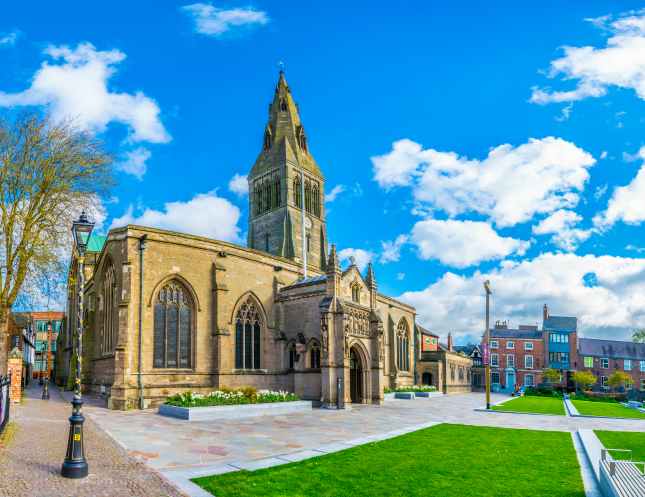 South Knighton
South Knighton Road lies in the ward of Knighton, a residential suburb of Leicester.
The area was originally a village located 1.8 miles outside of the city, however demand for housing during the industrial revolution saw the village evolve.
Clarendon Park lies to the north, Stoneygate to the east and Oadby to the south.
Whilst South Knighton and its surroundings have evolved throughout the years, it has managed to maintain some of its village charm.
The Church of St. Mary Magdalen, a surviving feature of the old village, is a charming reminder of the area's history.
Despite the somewhat 'villagey' feel that South Knighton provides, residents are still in the thick of the action.
The city centre is within easy walking distance.
Two trains an hour can bring you to London St Pancreas in around 70 minutes!
The area is also close to both the M1 and M69, which are both on your doorstep.
As well as the great connections, South Knighton is also well provided for in the schooling department.
Nearby primary school, St Thomas More Catholic, is "outstanding" according to Ofsted.
Local secondary schools Crown Hills Community and Moat Community have both achieved a "good" report from Ofsted, certainly making them a good choice.
House prices in South Knighton currently average at £319,600.
Whilst this is higher than the average across Leicester, the area offers some outstanding properties.
From grand Victorian terraces to well preserved Edwardian villas, South Knighton has some spectacular property.
Couple this with its fantastic location and it is evident that house prices in the area are very reasonable.
If you are looking at living in Leicester, South Knighton offers a fantastic location and some stunning homes.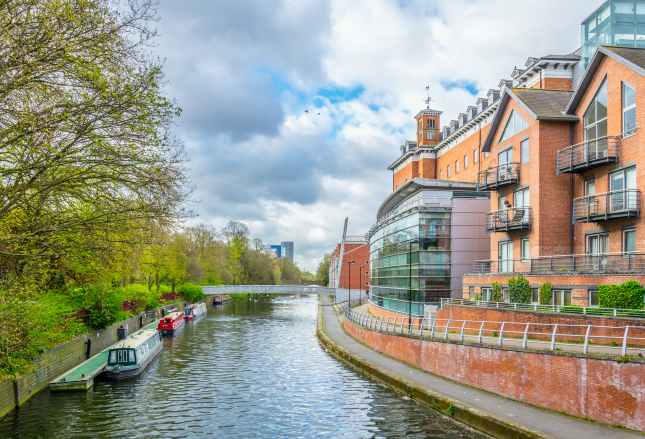 Aylestone
Aylestone is a suburb of Leicester that lies to the southwest of the city centre and to the east of the River Soar.
Another area that was formerly a separate village, the rapid growth of the city has seen the area become integrated into the Borough of Leicester.
Despite now being a suburb, Aylestone has managed to retain much of the former village.
Centred around the 13th century St Andrew church, this historic region is commonly referred to as either the Village or Old Aylestone.
Aylestone is considered a somewhat semirural suburb, with several public greenspaces within the area.
The most notable green space is Aylestone Meadows.
An 8.8-hectare space, it is the largest nature reserve in the whole of Leicester.
Aylestone Meadows provides the community with an array of wonderful wildlife and is a popular location with walkers and wildlife lovers from across the city.
Being located just 1.6 miles from the city centre, there are a multitude of travel options.
Several buses including the 84, 85 and 87 make travelling into the city centre very straightforward.
The suburb has a variety of different property options.
The village is surrounded by Victorian era properties, with more modern housing options in the surrounding areas.
The average property in the suburb costs £224,448.
This is surprisingly cheap considering Aylestone's great location and charming setting.
For those thinking of living in Leicester, Aylestone offers a central location, with rural charm and great value.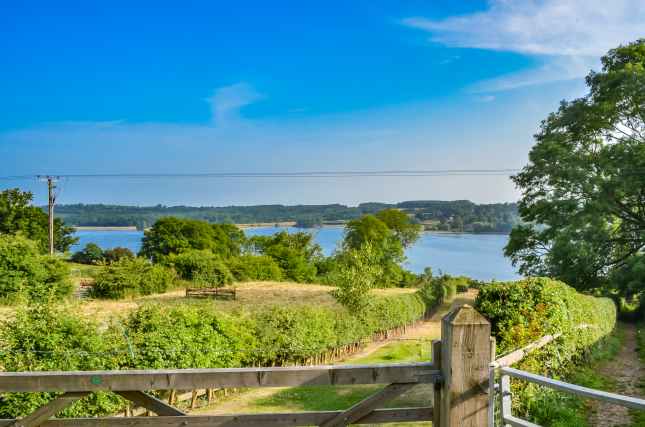 Little Stretton
A small village in Harborough, Little Stretton is located around 6 miles from Leicester city centre.
Whilst the Harborough district is home to 91,000 residents, Little Stretton accounts for no more than 150 of this.
The quaint village is surrounded by beautiful Leicestershire countryside and is a popular area for nature lovers.
The small local population can enjoy a more tranquil lifestyle, without being too far removed from the bustling city of Leicester.
The nearby town of Market Harborough offers another location for locals to frequent, making the small village very well connected.
The medieval village ruins of Stretton Magna lie adjacent to the current village.
A monument signifying this ancient village Magna is situated south of the Roman Gartree Road, 5km east of Leicester.
Stretton Magna consists of the earthworks of a deserted medieval village with a moated site and two fishponds, located around the medieval St Giles's Church.
Being such a small settlement full of quaint charm, properties do not come cheap.
House prices currently average at £411,626, which is drastically higher than the £246,514 average for Leicester.
If it's a rural location you are after, Little Stretton ticks all of the boxes.
Knighton Fields
Knighton Fields sits between the wards of Knighton, Aylestone and Rowley Fields.
Originally part of the village of Knighton, Knighton Fields now acts as a connecting road to the numerous popular suburbs that lie to the South of the city centre.
Knighton Fields has preserved some of its old village charm, whilst developing a distinct urban flavour.
The city centre is less than a two-mile walk, providing exceptional access to both the city and the wider country.
Great connections are not all that Knighton Fields offers.
The area is home to an array of great amenities.
Nearby Aylestone Leisure Centre houses a 3G football pitch, swimming pools and gym facilities.
Knighton Fields is also a short walk from a local post office, Football Club, Tennis Club and the Washbrook Nature Reserve.
A great location for young families, Knighton Fields has a host of local schools.
The standout primary school in the area is St Thomas More Catholic.
The school has been reported as "outstanding" by Ofsted.
Neighbouring secondary schools Crown Hills Community and Moat Community have each received "good" reports from Ofsted.
House prices in Knighton Fields currently average at £196,767.
Not only is this substantially cheaper than the rest of the city, it is also significantly less than the neighbouring suburbs, including South Knighton.
North Evington
One of Leicester's traditional student areas, North Evington has a reputation for great value accommodation and location.
Originally part of Evington, North Evington has since become amalgamated into the Highfields district.
One of Leicester's major Asian sectors, North Evington offers residents a diverse range of eateries.
Local convenience stores offer a wide range of unique ingredients that make the area ideal for Asian cuisine lovers.
Another benefit of living in Evington is the 24-hour Spar supermarket.
This is the perfect student shop, open all hours to save the day when you are out of pot noodles!
House prices in the region are well below the average for the city at £140,922.
Renting is very prevalent in North Evington, thanks to its popularity with students.
Prices are again reasonable, with prices starting from £320pcm.
If you are a student that will be living in Leicester, North Evington may be the ideal location.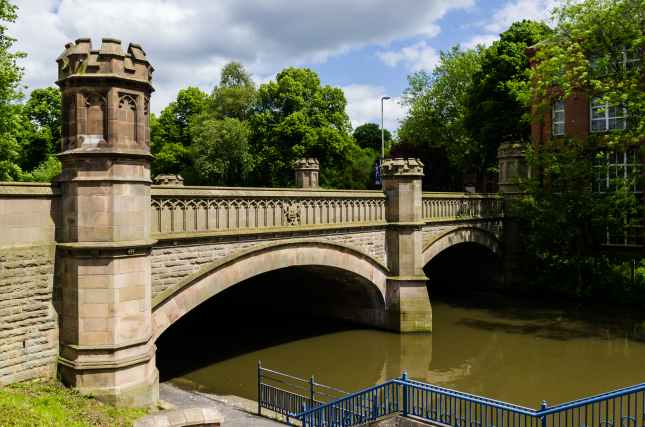 Wigston
A popular suburb in the south of Leicester, Wigston gives residents a balance of small-town life with the option of the big city on your doorstep.
Neighboured by equally popular Oadby and South Wigston, the suburb has all the amenities you would expect.
Locals can make use of the nearby leisure centre, the community library, doctors' surgeries, a range of fantastic takeaways, several pubs as well as a choice of major supermarkets and independent shops.
Wigston also offers some outstanding transport links to the rest of Leicester.
The suburb is just a five-minute connection to Leicester's ring road as well as the M69 or M1.
A 20-minute bus journey takes you to the city centre, with the option to hop on a mainline train to London always appealing.
Wigston provides residents with plenty of green spaces.
Nearby Peace Memorial Park and Aylestone Lane Park provide much welcomed community space in which to enjoy the great outdoors.
Fans of sport can indulge in football and rugby matches at neighbouring Welford Road.
Wigston offers great choice when it comes to education.
There is a great choice of primary schools that includes All Saints Primary School, Glenmere Primary School and Little Hill Primary School.
Secondary education is provided by Wigston Academy and Wigston College.
The average price of properties in Wigston is currently £222,732.
For less than the average price across Leicester, Wigston offers great value for money.
An ideal location for families, Wigston is a good choice for those contemplating living in Leicester.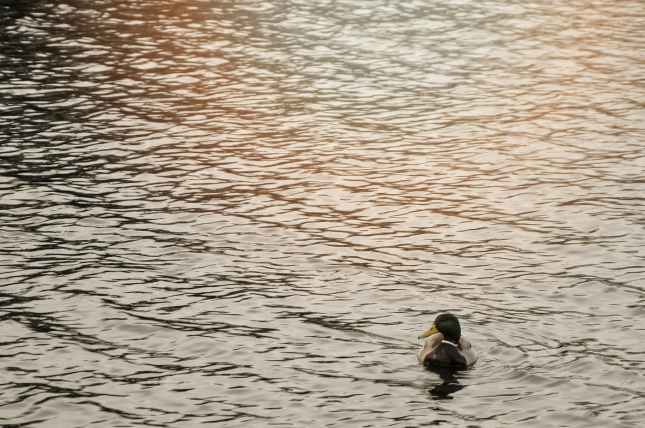 Syston
A popular town amongst locals, Syston is one of Leicester's hidden gems.
With a modest population of 12,804, Syston is not the biggest town in Leicester.
But what it lacks in size, it makes up for in conveniences, location, and reputation.
Syston's community driven high street is home to a host of both local independent stores and big-name chains.
The local Greggs and Costa are unsurprisingly popular (who doesn't love Greggs!), but Syston's high street is much more friendly than most.
A shopping trip here is a lovely experience.
Once you have worked up an appetite from a hard days shopping, Syston offers a great range of restaurants.
There is Italian food at Alloro, an Indian meal at Taraj Palace or tradition Nepalese cooking at the Gurkha Embassy.
Syston has it all!
Nearby Watermead Park provides residents with a fantastic outdoors space.
The park is extremely popular, boasting beautiful open spaces, various sculptures and tranquil lakes.
Almost 500,000 visitors flock to the park every year.
Connections for commuters are ideal.
Syston has easy rail links to Leicester, Loughborough, Nottingham and Lincoln, making commuting throughout the region effortless.
The nearby A46 and A607 makes driving throughout the area just as simple.
House prices in the town are slightly below the Leicester average at £240,500.
With the towns great appeal as well as the excellent value, it is easy to say that Syston is worth considering as your next home.
Newtown Linford
Sitting snuggly in the valley of Charnwood Forest is the picturesque village of Newton Linford.
With a small population of just over 1,100 residents, Newtown Linford presents locals with a welcome break from bustling city life.
Despite its small population, the village equips the locals with everything needed.
The popular local pub, The Bradgate, is the only pub in the village.
Fitted with a lovely outdoors area, The Bradgate offers a range of cuisine, friendly staff and a lovely atmosphere.
The local primary school provides education to the villages youngest residents, receiving a "Good" report from Ofsted.
One of the standout features of Newtown Linford is certainly its rural location.
The local Bradgate Park entices heaps of walkers and cyclists and in the summer the village is often full of visitors from across Leicester.
The River Lin runs through both the village and Bradgate Park, creating a peaceful environment enjoy by both residents and visitors.
The village is unsurprisingly popular.
The average house prices in the area are £686,395.
Whilst this is substantially higher than the average, Newtown Linford offers a tranquil atmosphere that is hard to match.
If you are looking at living in Leicester but are also searching for a rural escape, Newtown Linford is the village for you.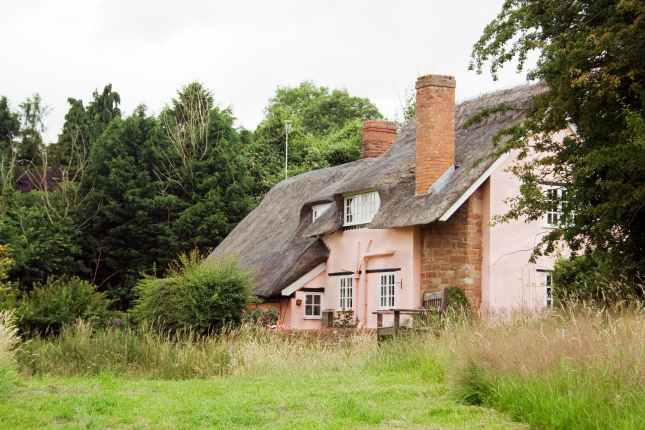 Kibworth
Kibworth is a region of the Harborough district of Leicestershire.
Consisting of two civil parishes, the village of Kibworth Beauchamp sand Kibworth Harcourt.
The two villages are separated by the A6 and together have a population of just over 6,000.
The villages offer locals several small shops, restaurants and convenience stores, including a new Co-op.
Kibworth has a rich history, appearing in the 2010 BBC documentary "Michael Wood's Story of England."
The village is well connected to the rest of Leicester, with the A6 arriving at the city centre in 22 minutes.
Local buses connect Kibworth with both Leicester and Northampton.
Kibworth is home to both a primary and secondary school, making it an ideal spot for young families looking to live further outside of the city.
Whilst the average cost of a property in Kibworth is above the Leicester average, £330,316 exemplifies very good value for a well-connected, historic village.
Mountsorrel
The village of Mountsorrel, located on the River Soar, lies just south of Loughborough.
Home to just over 8,000 residents, the village has a rich history and is exceptionally well placed in the region.
Mountsorrel is famed for its granite quarry, the largest of its kind in Europe, as well as its traditional Grade II listed Buttercross Market.
The market played a huge role in the village's popularity in the region, thus ensuring that the village remains well connected with the rest of Leicester.
Today, 3 bus routes service the area, connecting the town with frequent buses to both Leicester and Loughborough.
The nearby A6 will bring you to Loughborough in around 15 minutes and to Leicester in 21 minutes.
Convenient connections make Mountsorrel an ideal location for commuters who desire a more rural location to call home.
The local primary school, Christ Church & St Peters C Of E, is located in the village.
The school caters for local primary school students and has received a 'good' rating in its latest Ofsted review.
Two local parks, as well as a range of nearby green spaces, round off the area as a great location for young families.
With the average house price in Mountsorrel amounting to £242,651, the village offers buyers great value.
If you are contemplating living in Leicester and desire a rural location to call home, Mountsorrel is well worth considering.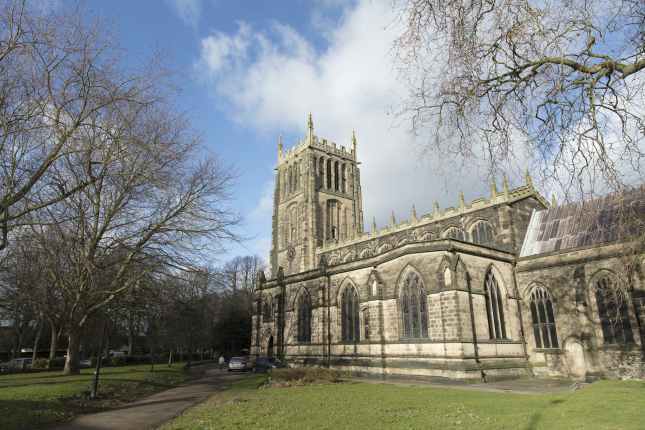 Loughborough
When you hear Loughborough, you think education and sports.
The town in the Charnwood region of Leicestershire, has distinguished itself as a leader in sports science field.
Loughborough was voted the top sports university in the world in 2017-2018!
The second largest town in the county, Loughborough is home to some 58,000 residents.
Loughborough is a modern and vibrant university town that has managed to keep touch of its great history.
A short walk around the town will highlight cobbled roads and historic squares.
The dedication to the towns past gives Loughborough a homely feel.
A 2014 regeneration project saw £19 million injected into the region.
New roads have made the town far more accessible and the pedestrianised town centre is now the perfect spot for shopping.
The town may be synonymous with education and sport, but it also offers so much for other residents.
Local Holywell Primary School recently received an 'outstanding' rating from Ofsted.
The town has an abundance of open green space to enjoy.
Nearby Queens Park, a Green Flag area, is home to a host of facilities.
The park has an Under 12s play area, bandstand, maze and the Charnwood Museum.
Loughborough offers its residents a welcome choice of both rural and urban locations.
For those seeking a more urban area, a popular area is Forest Side.
Located within reach of the M1, properties in Forrest Side provide locals with great access to good schools and a great location from which to commute.
Rural minded buyers may prefer one of Loughborough villages.
There is plenty of choice when it comes to nearby villages, with popular location including Quorn and East Leake.
The average price of a property in Loughborough is currently £268,788.
This represent great value for money, making Loughborough an ideal relocation destination.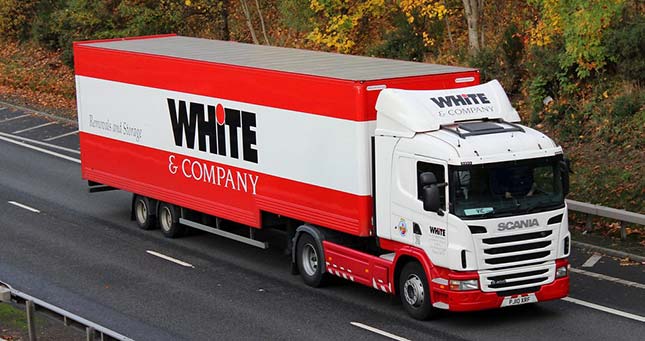 Ready to start living in Leicester?
Are you thinking about living in Leicester?
Did any of the places on our list appeal to you? What are you waiting for? You can start organising your dream move to Leicester with the assistance of White & Company.
Whether you are moving to one of these locations for the great value properties, amazing transport links or the wonderful landscape, we will ensure your belongings arrive safely without disruption. Give us a call today or fill out a quick quote form to see how we can get your removals to Leicester started!