Last Updated: 12th March 2022
Living in London may be a daunting prospect.
Moving to a new town or city is never a seamless transition, let alone the UK's busy capital!
We hope to shine some light onto life in the capital.
There is really no need to worry, living in London offers a host of fantastic opportunities.
London truly offers something for everyone.
Excellent universities for students, a range of job opportunities for young professionals and endless activities for families.
There is never a dull moment!
To help you settle into life in the capital we compiled a comprehensive list of 21 top tips.
Hopefully, these can help you find the perfect home, experience all of London's offerings and feel right at home.
Cost of Renting a Home
Moving to London can be a very rewarding and fulfilling event and finding a property to rent in the city is a major part of the whole experience.
Although it can be challenging, with time, patience, and plenty of planning it is very doable and your preparation will ensure you do not miss out on a great rental opportunity.
According to London loves Property, new research reveals that the city is home to a rental price premium of 133%, more than any other capital city in Europe.
It is not uncommon for Londoners to spend at least half of their monthly salary on rent!
Even though the average rental costs vary, depending on where you go for the statistics, you will need to budget for between £1000-£1611 for a decent one-bedroom property.
If you work in Central London and want to be near your office, as well as its famed nightlife, you can expect to pay around £2,000 for a 1-bedroom apartment.
Living in London with children is challenging especially as you will be looking for a larger property.
Spacious houses and flats tend to be found further away from the centre of London.
The borough of Sutton in South London is a popular area for families and has an average rent of around £1,500 per month.
Renting somewhere South of the Thames or the East End is traditionally more reasonable.
The Borough of Redbridge is one of the cheapest places to rent averaging approximately £1,707 a month.
Visit the MoveBubble for some helpful tips and advice for renting in London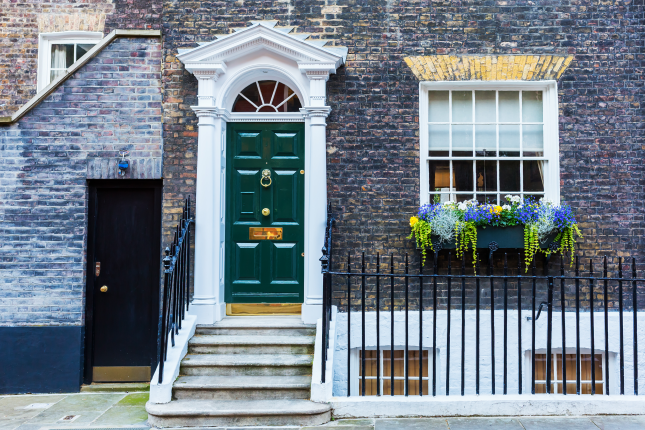 Cost of Buying a Home
As with renting, the cost of buying a home and living in London is going to be high.
That said, you can still find a bargain if you are willing to compromise a little on location.
The thirty-two boroughs of London cover a huge area.
Naturally, prices vary depending on where and the overall size of London property you buy in 2022.
Never have rundown buildings, ripe for renovation, been in such high demand.
Huge profits can be made if you are willing to take on a house renovation project in an upcoming location in London.
It makes for an interesting market when two properties in areas that are physically very close can vary dramatically in price.
Demand exceeds supply when it comes to buying and currently there is a significant gap between asking prices and what buyers are prepared to pay.
So, making a cheeky offer sometimes comes up trumps!
As a cost guide, the cheapest places to buy are in some of London's outer boroughs such as Barking.
Homes in Barking start from around £220,500 for a flat in 2022, with  a semi-detatched property setting you back around £510,042.
Stats taken from Zoopla are accurate as of March 2022.
Whereas if you are searching for a home in affluent areas like Chelsea and Kensington you should expect your budget to exceed upward of £2 million at least.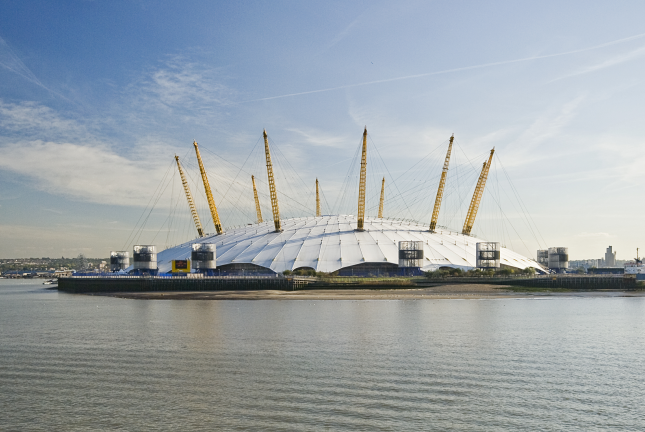 Best Places to Live in London
Location is always paramount when living in London but the most expensive places such as Mayfair or Park Lane are not always the best locations in which to live.
Plus, your personal situation is likely to affect where you start your search for a new home.
Young professionals will want to live closer to the centre for ease of commuting.
Meanwhile, families will want to live further out with access to good schools and open spaces.
Camden
A trendy neighbourhood, close to St Pancras station, it has a reputation for being the home of everything quirky and artistic in London.
Sitting on Camden Lock you can enjoy canal-side walks and some of London's best live music venues.
Nearby is primrose Park, a great place to get out and enjoy the fresh air and stunning views across the city.
North Greenwich
This area has seen lots of regeneration in recent years and is an upcoming location.
With the building of chic new high-rise apartment blocks overlooking the Thames, and a growing number of shops, cafes, and restaurants it is an exciting area!
Property prices here have been steadily rising and are in high demand.
Putney
Close enough from the centre of the city to make commuting easy but it offers a much more relaxed and peaceful location.
Sitting on the River Thames in South West London, it has a small-town feel and access to some great parks such as Richmond Park, almost three times larger than Central Park in New York.
Look out for the beautiful Edwardian properties in Putney set on quiet residential streets, ideal for families.
Chelsea
One of the top three most expensive neighbourhoods in London and one of the most sought-after areas to live in if you are wealthy.
It is home to a long list of celebrities.
As you would expect, the schools in Chelsea are prestigious, and among the highest-rated in the country.
Hammersmith
A mostly middle-class, riverside district located in the West London Borough of Hammersmith and Fulham.
A particularly nice area for both families and singles alike.
It offers great accessibility to Heathrow Airport and Central London via the Tube and it has some notable schools and a bustling nightlife too.
Cheapest Places to Live
Even though London does have the reputation of being incredibly expensive there are small pockets where the cost of purchasing a home is not quite as astronomical as you would think.
If you are prepared to compromise a little and live where travel connections are not right on your doorstep or a local area which is partly industrialised, then cheaper property is available.
Here are a few neighbourhoods you may wish to explore:
Acton
Yes, it is further out so commuting will take a little longer, however it is connected to the Central Line, one of the fastest routes to the city centre.
It is mainly a residential location with just a few local shops but with everything so accessible does it really matter?
A home in Action can cost as little as £175,000 for a one-bedroom flat, cheap by London standards.
Kentish Town
In the same Borough as Camden, but nowhere near as expensive.
It is not as highly regarded but it has always been noted for its pubs and bars.
A home here will cost from £299,000.
Barking and Dagenham
Arguably the cheapest area in London with the average cost of a home sanding at just over £300,000.
Again, it is not in central London but does have good rail links which are going to be even better when Crossrail and the Overground extension to Barking Riverside is complete.
This prospect makes it a good area to invest as prices are set to rise.
Ilford
Also set to improve its travel links when Crossrail is complete.
The town centre is increasingly full of new-build flats, but there are lovely period properties of all sizes on the outskirts.
Transport links and nightlife for young professionals are great.
There are also parks and schools for families.
Properties here start from £180,000.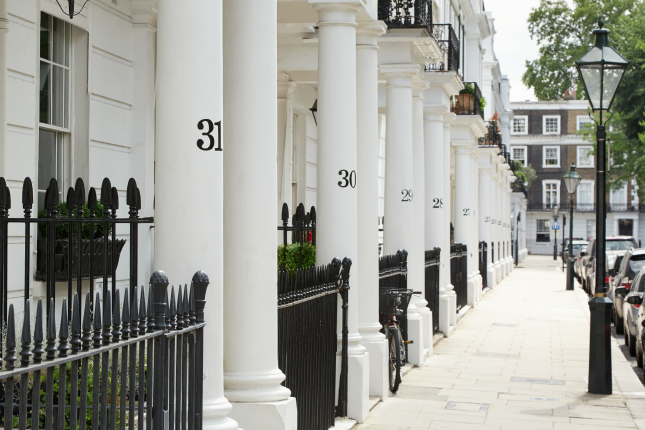 Expensive Places to Live
If money is no object, then London offers some of the most expensive real estate on the planet.
Lavishly decorated homes packed with high tech gadgets, indoor swimming pools, cinema and games rooms and a whole lot more.
But of course, they come with insanely exorbitant price tags.
Kensington is where the richest of the rich reside, celebrities, entrepreneurs, and politicians have addresses here.
Despite it being home to an affluent clientele, Kensington offers the rare chance of community village living whilst still being in the heartbeat of the capital, with the average home costing around £1,600,000.
The area of Knightsbridge is also known to have some of London's most upmarket luxury residential properties.
Labelled a shopper's paradise, Knightsbridge is famous for the affluent department stores of Harrods and Harvey Nichols.
It is also where the Science Museum, the Natural History Museum, and the Victoria and Albert Museum are located. You can expect to pay from £3,000,000 for a property here.
With an artistic and bohemian reputation, Chelsea has had its fair share of rich and famous residents including, the Beatles, Sir Richard Branson, and Eric Clapton to name a few.
Known for The Kings Road it offers a selection of fashionable shops and coffee bars.
Most of the Chelsea area is made up of terraced houses built in the Georgian and Victorian ages; many of these overlook pretty gardens squares such as Wellington Square and Markham Square where prices start from £1,400,000
Cost of Living
As one of the world's leading global cities the cost of living in London in 2022 is going to be high.
However, there are several ways to save money.
By shopping at local produce markets or at the cheaper supermarkets such as Lidl and Aldi you can manage to save quite a bit rather than shopping at John Lewis or Waitrose.
The cost of living web site Numbeo is a handy tool.
It calculates average costs you are likely to pay for day to day grocery items in 2022, below are some examples:
Milk (1 litre) £0.95
Loaf of Bread (500g) £1.16
Eggs (regular) (12) £2.25
Local Cheese (1kg) £6.15
Chicken Fillets (1kg) £5.90
Banana (1kg) £1.15
Tomatoes (1kg) £2.43
Potatoes (1kg) £1.12
Onions (1kg) £1.08
Bottle of Wine (Mid-Range) £8.00
Domestic Beer (0.5 litre bottle) £2.01
When it comes to entertainment, this also need not cost a fortune.
Many places are free to enter and you can also surf the internet for free events in the city.
The Natural History Museum and the British Museum are both free attractions.
Whether you are driving, taking public transportation, or cycling, you will also have to factor travel costs into your budget.
It is cheaper to purchase a monthly travel ticket which can be used on busses and trains.
The Oyster Card pay-as-you-go system is widely used and areas are zoned in London.
Depending on how far out you live will affect the price you pay, but you can budget for at least £150 per month for travel.
The good news is that salaries are higher when you are living in London so the cost of living, which at first seems overly expensive, evens itself out.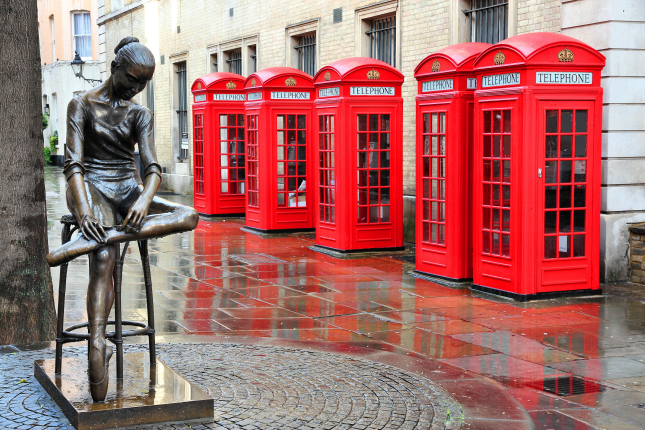 Places to Shop in London
It is no secret that London offers some of the best retail locations in the world; from the most expensive designer shops to Carnaby hippy market and everything in between.
Here are some of the most famous shopping locations to visit if you are living in London:
Covent Garden
Where you can enjoy a host of unusual and interesting shops, cafés, restaurants, and the eccentric Apple Market.
It is home to the Royal Opera House and a favourite spot for watching impromptu entertainment from all manner of street performers.
Covent Garden is well placed for lovers of theatres.
Restaurants in the area are often packed with theatregoers so be sure to book in advance!
Borough Market
The market itself claims to be over 1,000 years old.
Selling a superb array of products both local and international cuisine.
A must for foodies, it has the reputation of being London's most loved food market.
No matter what you enjoy eating, it will be sold here.
Bread, cheese, wine, cakes, chocolate, it offers a massive selection of food and drinks from dozens of market traders.
If you are considering living in London be sure to head to Borough Market!
Camden Market
Packed full of stalls trading everything from handmade clothes and jewellery, music memorabilia, objects from ages past and authentic food from far-flung locations.
Plus, Camden has more than 1,000 places to shop, eat, drink and dance.
Be sure to head to the market if you are thinking of living in London.
High-End Shopping
Oxford Street, Bond Street and Regent Street are home to designer stores such as Gucci, Burberry, Tommy Hilfiger, and Calvin Klein.
Harrods in Knightsbridge is also full of designer clothing, accessories, and jewellery.
Fortnum & Mason in Mayfair has been selling food, luggage, homewares, and clothes to London's finest since 1707.
If you enjoy high-end shopping living in London will suit you!
Westfield Shopping Centre
London boasts two Westfield shopping centres.
One in west London, and one in Stratford, offering more than 265 luxury, premium and high-street retailers from more than 15 different countries.
A great place to buy everything from fashion staples and jewellery to cosmetics, sportswear, menswear, and children's clothing.
Living in London means easy access to one of the Westfield shopping centres.
Employment in London
London is one of the pre-eminent financial centres of the world and the most important location for international finance.
A magnet for people searching for jobs, both nationally and internationally it is a hive of opportunity, with some of the world's biggest companies operating from the capital city.
Getting a job is undoubtedly competitive.
You can gain a crucial head start if your skills are in demand, you plan ahead, you prepare and you are organised.
Newspapers, websites, and employment agencies can help you find a job and there is also a network of government-run Job Centres.
Ensure your CV is up to date and that you have references that can be checked by potential employers and you are good to go.
Salaries are higher but what can you expect to earn?
As a rule, the most in-demand jobs generally pay the most.
Currently, some of the most sought-after employees are those with qualifications and experience in Software Engineering a job which pays around £55,000 pa.
Blockchain Developers are also in demand, paying an average of £67,300.
Accountancy and Finance firms remain key London employers although not always the highest payers, they have historically offered the most positions.
A job within these sectors can potentially command between £37,300 to £40,000.
There is certainly no shortage of recruitment agencies in London more than happy to help you land your dream job.
Here are some of the most popular who are worth investigating further:

Tourist Attractions
London is a diverse and exciting city absolutely overflowing with some of the world's best sights, attractions, and activities.
Around every corner there is something new to discover.
Historical and Royal sites, theatres, world-class sporting venues, open spaces and parks and an amazing collection of eateries, from fast food to the Savoy, the only five-star hotel on the River Thames.
Your only problem will be choosing what to do first!
To help you find the perfect day out we have split these into more specific headings.
Parks and Outdoors Spaces
Hyde Park, Richmond Park and the Royal Botanical Gardens, Kew.
Each park is totally unique but wonderful places to relax, picnic and get away from the business of the streets.
In Kew, you cannot help but marvel at the world's most diverse collection of living plants.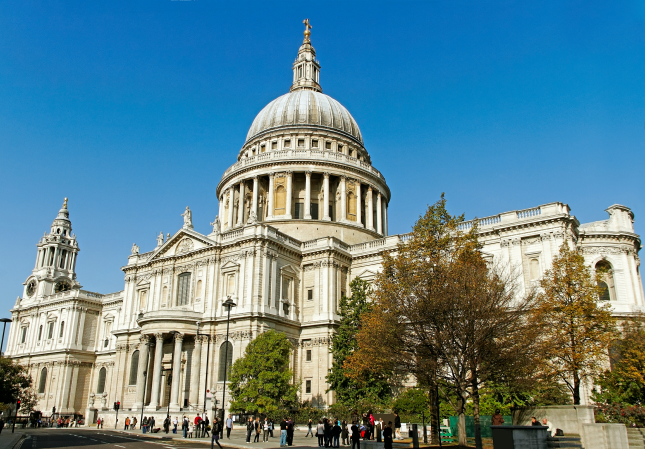 Landmarks
London's iconic landmarks include the Tower of London, Big Ben, Buckingham Palace, St Pauls Cathedral, the London Eye, The Gherkin, and The Shard.
All wonderful places to explore for both tourists and residents alike.
Restaurants
When you tire of sightseeing, you can enjoy lunch at one of the local districts such as Soho, known for Chinese cuisine and authentic Italian restaurants.
Covent Garden also has a good selection of eateries too such as Cafe de Provence and the Big Easy.
You may want to dine overlooking the Thames.
With perfect views of the river, The Bingham offers elegant fine dining (3 AA Rosettes!) in one of the most romantic riverside restaurant settings in all of London.
Activities for Children
Are you thinking of living in London with children?
There are a host of activities for children to enjoy throughout London.
Madame Tussauds has been one of the capitals most popular attractions for many years.
Get up close to your favourite celebrity, sportsman or royal, but do not forget the camera!
The Science Museum's Wonderlab is the perfect place to get hands-on with the forces of nature.
Get involved with explosive demonstrations, test friction on their indoor slides and watch a lightning bolt strike from a giant Tesla coil.
Kids will love a day out here!
Visit the breath-taking London Aquatics Centre in the Olympic Park.
A cathedral dedicated to water sports, with 50-metre pools and amazing diving facilities.
If you are brave enough, try the Extreme Aqua Splash.
A 40-metre assault course, where you get to clamber over stuff, leap about shrieking and all the other things you are not allowed to do in normal swimming pools.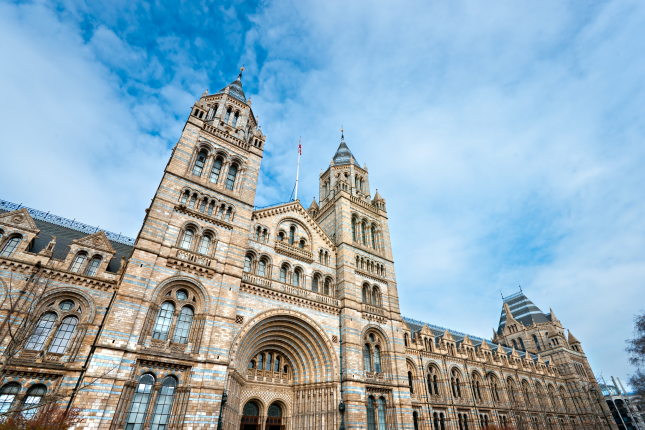 Free Activities
If you are on a tight budget, there are loads of places which do not charge an entry fee, here are a few.
The best free museums include The Grant Museum of Zoology, the Natural History Museum, and the V&A.
Living in London means you have access to a host of excellent events.
Be sure to head to the Notting Hill Carnival, Pride Festival and the Lord Mayors Show, all free of charge.
Open top Bus Tours are a great way to view the whole city.
At certain times of the year, tickets cost from £20.
Although not free, the hop-on-hop-off bus tours travel along four routes and stop at 70 locations across London, certainly worth the money.
Weather
If you are considering living in London, do not expect the best weather!
July is the hottest month in London with an average temperature of 19°C.
The coldest month is January with average temperatures of 5°C.
Make sure you have your own umbrella if you are living in London.
The wettest month on average is October, with an around 71mm of rain.
Universities
Living in London is a particularly popular prospect.
The city is a favoured location for people from across the globe.
This popularity is maintained with university students.
London is home to around 40 separate universities catering to a range of students.
Whilst renowned universities such as UCL and Kings College London are standouts, there is sure to be a university to suit your needs.
Times Higher Education has produced a comprehensive list of the capital's best universities that is certainly worth reviewing.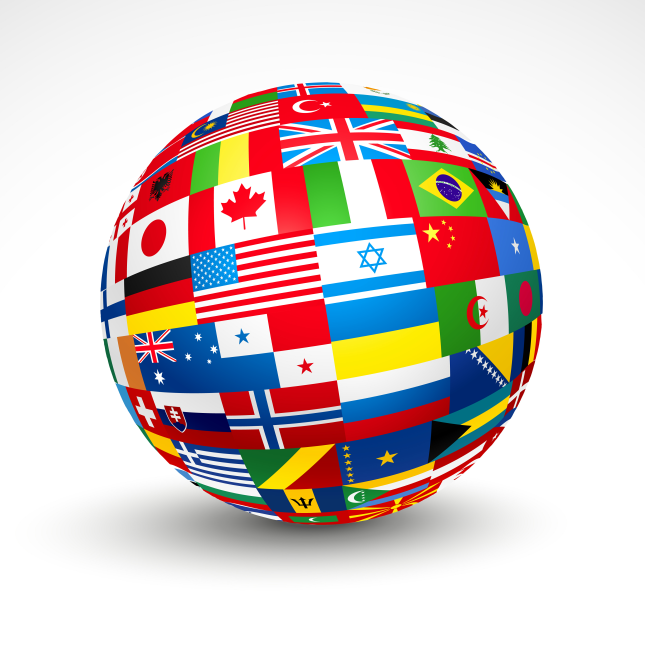 Language
When living in London you will be exposed to a diverse range of different languages.
Whilst English is the native language, the capital has over 250 different languages spoken!
This makes London the most linguistically diverse city across the globe.
The second most spoken language in the city is Bengali with around 40,000 residents speaking the language!
No matter where you are from or what language you speak you are sure to find someone to have a chat with.
It is also worth noting that some locals have a distinct dialect!
Cockney rhyming slang stands out in this regard.
Whilst this is somewhat old fashioned and harder to find, if you do hear it, it may take some to get used to.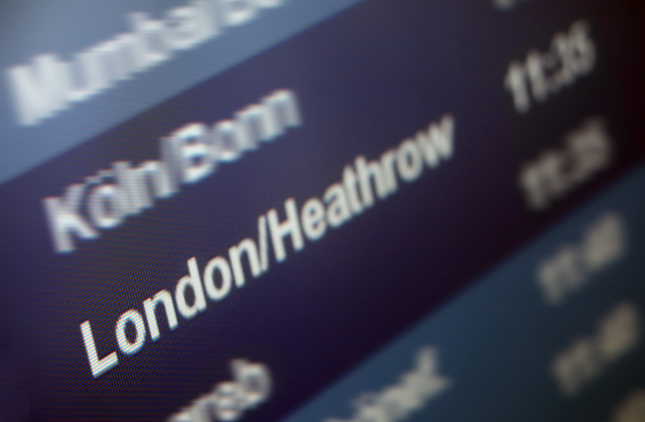 International Travel
If you are someone who loves travelling abroad, living in London is ideal for you.
London has six major airports, making travel easy.
These include London City, London Gatwick, London Heathrow, London Luton, London Stansted and London Southend.
Both the Heathrow and Gatwick Express train services make getting to and from these airports a breeze!
International destinations including Spain, Canada and the USA are all easily reached from London.
This diverse and international city is undoubtedly the perfect place for travel lovers.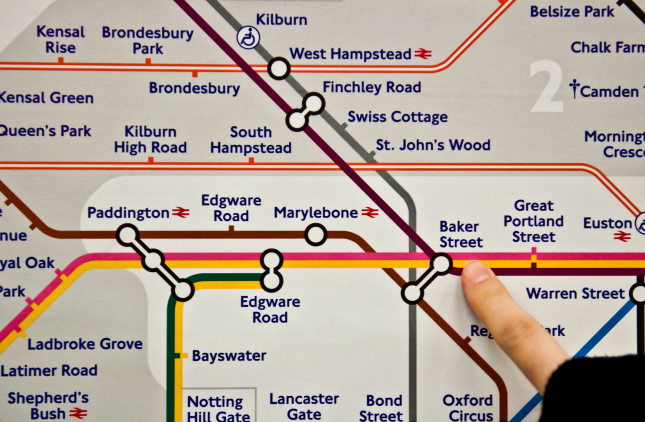 The Tube
When living in London getting around is easy.
The London Underground, also known as the Tube, is a great asset to locals.
If you are living in London, you will undoubtedly use the Tube.
The network spans the whole of London and many of the suburbs.
Transporting over a billion passengers every year, the Tube is an essential part of London life!
There are currently eleven individual lines on the network.
These include the Victoria, Piccadilly, Central, Northern, Circle, District, Bakerloo, Jubilee Metropolitan, Hammersmith & City and Waterloo & City.
To make the most of this excellent train system you will need either a contactless or Oyster card.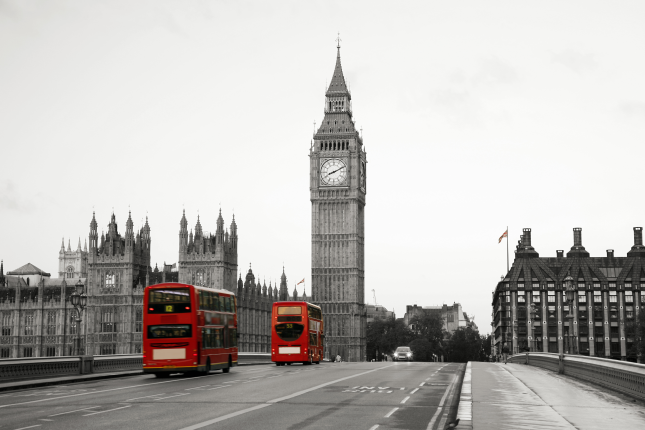 London Buses
The red London bus is instantly recognisable.
When living in London these buses will be hard to miss, they are everywhere!
Buses are another excellent way of navigating the city.
Once again, travelling in buses has gone completely cash-free.
This means you will need to have access to an Oyster card, contactless card or buy an all-day travel card.
A single journey currently costs £1.50.
Stay up to date on prices, route changes and bus times at the TFL website.
Bus routes cover the whole of the city, so wherever you are living in London you will have access to cheap travel.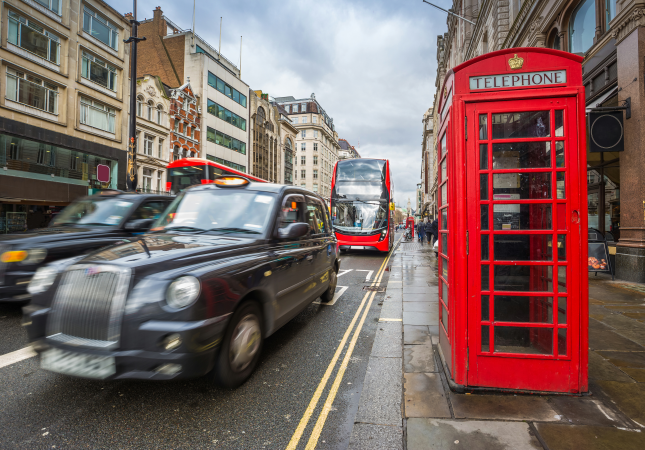 London Cabs
Another staple sight on London streets is the black cab.
These taxis operate throughout the capital and can come in really handy when other transportation is unavailable.
Much like London buses, the black cab is synonymous with London and can be found literally everywhere.
Cabs tend to be on the premium price side.
A meter will run throughout your journey, so if there is significant traffic hopping out could save you a pretty penny!
Black cabs are the only taxi service that is licensed to pick passengers up from the side of the road.
Whilst other taxi services such as Uber are available, a black cab is certainly a must-have experience.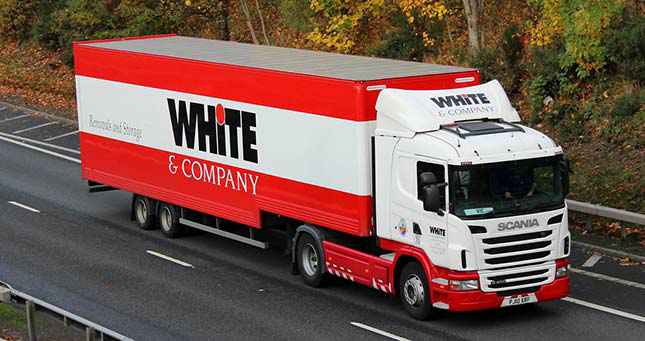 Ready to Start Living in London?
Are you considering living in London?
England's diverse and exciting capital city is the perfect place for all!
Providing a range of excellent activities for families, outstanding education for students and a truly unique atmosphere, London is the perfect city to move to.
If you are looking forward to living in London, get the ball rolling.
You can start planning your dream move with the assistance of our London House Removals service from White & Company today.
White & Company are also pleased to offer our new video survey service.
During these unprecedented times, we can safely perform remote removals surveys, determining all the relevant information for your move, all from the security of your own home.
Do not hesitate to give us a call today or fill out a quick quote form to see how we can get your move to London underway.