Living in Torquay offers those residing in the area an excellent lifestyle.
With a range of great draw factors, moving to Devon and living in Torquay could be a great choice for many.
We hope to fill in all of the details you will need to know if you are thinking of living in Torquay.
Believe us when we say, living in Torquay is an excellent choice for many.
As a removals company, we know that moving to a new area is never easy.
It is a great idea to find out as much information about a region as you can before moving.
This is no different if you are thinking of living in Torquay.
White & Company are here to guide those considering living in Torquay!
We hope to provide you with an in-depth guide packed with information ideal for those thinking of moving to Devon.
Coving everything from great schools in the area to the best value properties, we will provide you with a complete guide to living in Torquay.
For those thinking of living in Torquay, here is a guide to moving to Devon!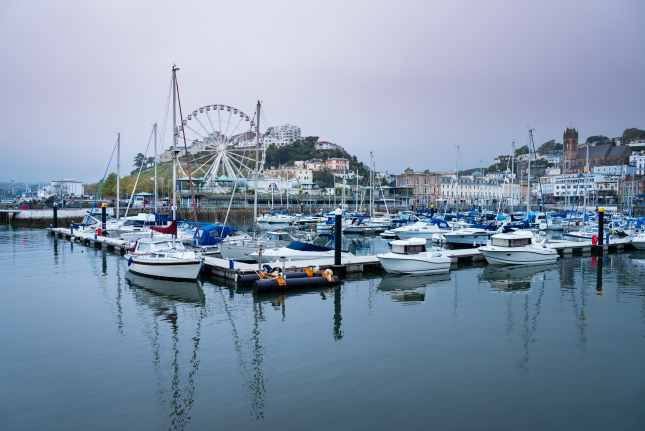 Price of Buying a Home
Homes for sale across the town command varying prices.
As with anywhere else in the UK, there are neighbourhoods which are more in demand than others and prices follow suit.
The higher the desirability of a location, the more highly-priced homes become.
You can find some of Torquay's finest properties in the wooded hills around the towns picturesque bay.
llsham Marine Drive and Thatcher Avenue, with their mix of Scots pines and palm trees, are popular roads for homes with sea views.
When living in Torquay, the cost of purchasing your own home is made that much easier with so many affordable homes for sale.
Properties in Torquay have had an overall average price of £232,137 over the last year and are steadily increasing in price by 4% annually.
Most sales in Torquay were terraced properties, selling for an average price of £195,454. Flats sold for an average of £153,984, with semi-detached properties fetching £238,778.
In recent times the local council has ensured that the demand for new housing has been met culminating in quite a few new housing developments such as Abbey Sands.
Right on the seafront area, commanding imposing views, these homes are very expensive and cost £695,000 for a two-bedroom property.
Hayden Park is another new development of apartments with stunning views in the upmarket area of St Marychurch. 17 homes built by McCarthy Contracting & Development, start from £195,000 for a one-bedroom apartment.
If you have a limited budget, it is worth looking in suburbs further out of town away from the bay, such as Lower Ellacombe, where it is possible to buy a three-bedroom home in need of restoration from £115,000.
Plenty of well-priced one-bedroom flats are also available these start at £36,750.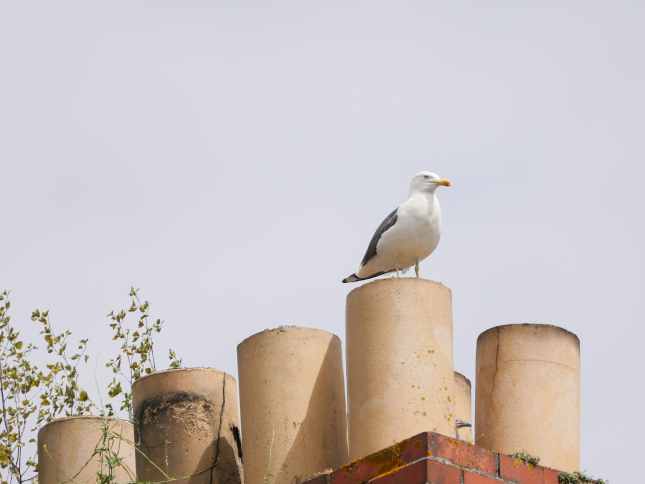 For Family-sized Homes
Having been a popular holiday destination in Victorian times, there is plenty of homes which reflect these periods architecture.
Now highly desirable some of these distinctive properties are situated on the outskirts of town in the surrounding seven hills making them even more coveted.
Period properties tend to be larger and have more outside space so make perfect family homes.
The suburb of Babbacombe, 2 miles north of the town centre, has some very nice four-bedroom Victorian terraces which you can purchase from £260,000.
Plus, Babbacombe is close to shops, schools, parks, and the local public swimming pool.
At the other end of the property market, situated in an enviable location in Chelston, is a magnificent five-bedroom Victorian detached Villa which enjoys wonderful views over the surrounding area towards Torquay harbour for the hefty price of £800.00.
Families moving to Torquay often gravitate to the neighbourhoods which have notable schools.
The "outstanding" Torquay Girls Grammar School makes the catchment areas surrounding it desirable including Upton, Cockington and Shiphay.
Cost of Renting a Home
At a time when there is so much uncertainty, job losses and work hours cut, it may suit you to rent a home before committing to a huge monthly mortgage.
There are both good and bad connotations to either renting or buying.
The costs involved in renting are a regular complaint as, in effect, you are paying someone else's mortgage, however, becoming a tenant for a while has its positives.
No maintenance costs, easy to relocate to another area relatively quickly, and the biggest bonus is that you can really get a feel for where exactly you want to put down roots permanently, the "try before you buy" scenario.
If you choose the rental route, you can expect a relatively busy market in Torquay and there is a good assortment of rentals available to suit most personal situations and requirements.
Zoopla is advertising 55 homes currently available for rent.
The cost of renting a home in Torquay will not necessarily break the bank as the average price is £753pcm.
One-bedroom properties are the most readily available and these start from £474pcm up to £503pcm.
Three-bedroom homes rent from £769, and four bedrooms from £1677pcm.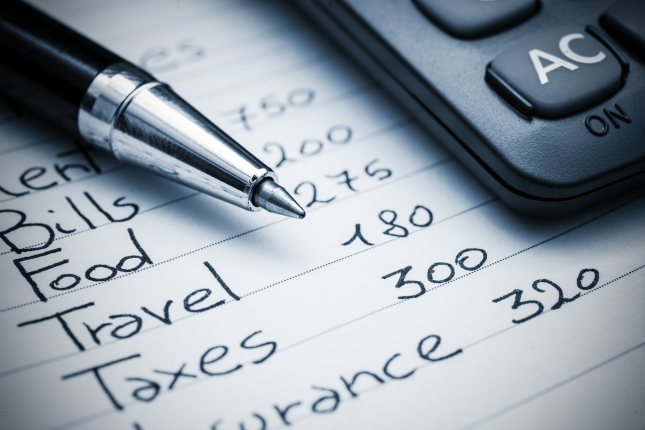 Cost of Living
The cost of living is constantly changing and generally in an upward direction.
We all have months when there are extra unexpected expenditures such as a car breakdown or emergency home repairs.
Although there is more to life than constantly having to count the pennies, it makes very good sense to have control over your spending.
Torquay when compared to other towns in the region such as Plymouth and Exeter for example, is cheaper across the board with everyday living costs except for groceries which cost slightly more.
Rental costs, purchasing power and eating out are all much more cost-effective when living in Torquay.
In some areas by as much as 20% according to Numbeo, the cost-of-living web site.
Tips to Save Money
There are always clever ways where you can save or rather shop savvy when living in Torquay:
The local weekly indoor market which sells an abundance of fresh fruit and vegetables which will be invariably cheaper than supermarket equivalents.
Shop in large stores such as Tesco or Sainsburys towards the end of the day when staff markdown products which are perfectly consumable just getting close to their sell-by dates.
Shopping around from store to store could save money too. Most shops have deals such as buy one get one free or buy one get one-half price.
Buy your big shop in Iceland or Lidl, prices are always lower, and Torquay has one of each in town.
Save Money on Entertainment
Entertainment is another area perfect for shaving a few pounds of the budget.
Cockington Country Park, Torre Abbey beach, Occombe Farm Nature Walk are all excellent outdoor places to visit and great for letting the kids run free without costing a penny.
Torquay Museum is a really interesting place to visit and again, its free to enter.
Babbacombe Model Village is great for all the family and they offer discounts for larger parties.
No matter what your outgoing expenses may be, there is always room for improvement if you take the time to work out a budget and stick to it.
The Best Schools
Having access to good schools from an early age will give your child a good head start in life.
Torquay has a very high number of state-run schools which have been inspected by Ofsted and found to be "good" and most are achieving good results with their reading, writing and maths assessments.
Three of the best primaries are St Marychurch C of E, All Saints Babbacombe and Ellacombe C of E primary.
There are five main secondary schools in the town.
St Cuthbert Mayne School was inspected in 2016.
Ofsted reported that it was a "good" school where "pupils are confident and articulate and speak of their school with pride."
There are two state secondary schools which are selective.
Torquay Boys' Grammar School "good" and Torquay Grammar School for Girls "outstanding".
However, they are available only to those students who pass the Eleven plus exam.
For older children moving onto further education, several secondaries have sixth forms, or the South Devon College is an option.
Located around 6 miles from Torquay, this large college provides a wide variety of courses on one of its 9 campuses within Torbay and the surrounding area.
The college is part of The University of Plymouth Colleges network.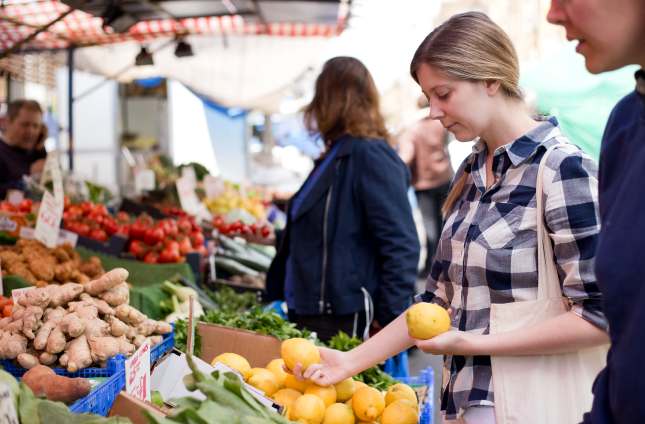 Shopping
One thing that you can look forward to when you live in Torquay is shopping.
Not just within the town itself but there are plenty of opportunities to shop till you drop across the region.
The Willows lies on the outskirts of Torquay providing out of town shopping with a variety of chain stores.
Marks & Spencer, Sainsbury's and DFS Furniture store all have shops here.
With plenty of parking, it is easy to get to and you can always nip into the Willow Tree pub for a bite to eat after the shopping is done.
Fleet Walk Shopping Centre is located in the heart of Torquay Town Centre.
The iconic harbourside is just a short walk away so you can combine some retail therapy with an afternoon sat people-watching at one of the many cafes and restaurants which cater for every taste.
Union Square Shopping Centre sits in the middle of Torquay.
The centre has a host of National and specialist local retailers for you to choose from.
Peacocks, Wilkinson's, Iceland Foods, Specsavers, Premiere Video and Game are just a few of the retailers located here.
7 miles away is Newton Abbott.
This lovely little town is a great place to visit.
Enjoy a wander around its unique offering of independent high street shops.
It is also where you will find Trago Mills.
Described as 'the most family-friendly shopping site in the UK, one of four large department stores selling everything from homewares to carpeting and flooring and clothing and footwear.
Working in Torquay
If you are thinking of living in Torquay there are plenty of employment opportunities.
The services industry, in particular, thrives in the town.
Being a seaside destination, it is no surprise that it is the biggest employment sector.
Roughly 92% of jobs in the town are in service roles.
Living in Torquay will mean you are exposed to the many thousands of tourists.
Unsurprisingly, there are plenty of employment opportunities in hospitality, leisure and tourism for those living in Torquay.
The Torwood Street development will seek to further promote the town.
£32 million has set aside to fund new developments.
Most hope to introduce fresh employment positions in the town.
Residents living in Torquay can expect to benefit from new hotels, offices, bars and restaurants!
It is truly an exciting time to be living in Torquay.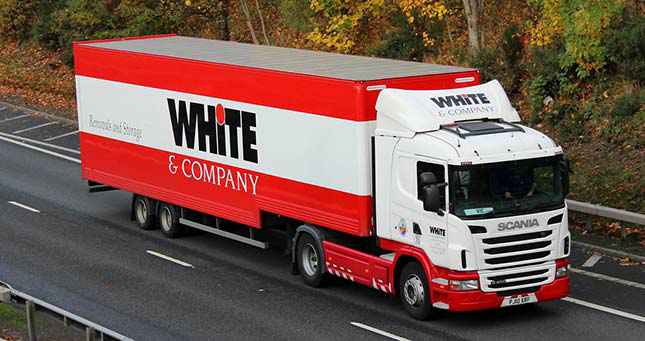 Ready to Start Living in Torquay?
Are you hoping to be living in Torquay in the near future?
With so much to offer, we do not blame you!
The regions excellent choices of properties, cheap cost of living and some excellent schools ensure that living in Torquay is a top choice.
If you are considering living in Torquay and have found the ideal place to call home, we are here to help get your move underway.
You can begin planning your move with the assistance of our Torquay Removals service from White & Company today.
White & Company are also pleased to provide the option of our new video survey service.
During these unprecedented times, we can safely conduct remote removals surveys.
We can gather all the relevant information for your move from the comfort of your own home.
So, give us a call today or fill out a quick quote form to see how we can get your dream move to Bath in the works.