Are you thinking of living in York?
York is the county town of Yorkshire; this may have been given away by its name!
Located in North Yorkshire, the city is around 25 miles to the northeast of Leeds.
The medieval city of York, enclosed in ancient walls, maintains a historic allure that is hard to find elsewhere!
York is a particularly dense city, making getting around especially easy.
Residents of the area are afforded all the amenities of a big city combined with access to some of Yorkshires spectacular countryside.
This balance makes living in York especially desirable.
The city is regarded very highly amongst both its residents and the rest of the UK.
The Sunday Times voted York as the best place to live in the UK in 2018 with the city being nominated again in 2020!
Known historically for its production of chocolate, York now has a very diverse economy.
This makes the city attractive to a host of different professionals looking to relocate.
Throughout this article we will explore what living in York is like.
We hope to pique your interest by analysing everything that makes this region of North Yorkshire great.
So, sit down and relax with a lovely cup of Yorkshire tea, here are the 11 reasons to move to North Yorkshire!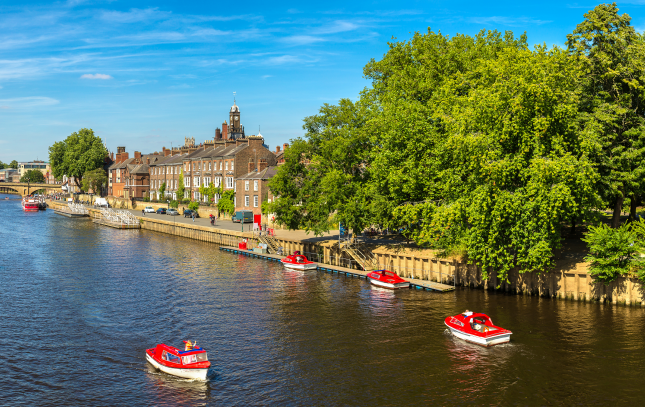 Best Areas to Live in York
Whilst York may be a small city, it is home to several distinct areas.
Each area has its own positives.
Understanding what makes each of these regions within the city is very important before you decided to move.
If you do not already live in the area is may be tricky to get a grasp of what each area offers.
We have put together a shortlist of some of the best areas within York to help you choose the ideal location for you.
Badger Hill
A very popular area with families, couples and first-time buyers, Badger Hill is a calm suburb located on the edge of the city centre.
Its great location makes it ideal for a range of different buyers.
Proximity to the university campus also means that students are beginning to adopt the area, giving it a welcomed youthful buzz.
Residents of Badger Hill are within easy walking distance of York city centre which will take roughly 45 minutes.
The area is also provided with superb public transport links.
Buses to the city centre take around 25 minutes.
For more information about bus times, fares and travel provisions you can visit iTravelYork.
Driving to the centre is also a viable option.
Various local roads allow residents easy access both in and out of the city.
These links make Badgers Hill a hub to the whole of North Yorkshire.
If you are considering living in York, Badgers Hill affords you great access to the city centre via the A1079 or to the moors on the A64.
In summary, Badgers Hill provided a balance of city and rural living.
This makes it ideal for a multitude of buyers.
Clifton
Located a mere mile and a half from the centre if York, Clifton is an excellent suburb.
A popular location with commuters, living in Clifton makes getting to the centre exceedingly easy.
Clifton's proximity to the A1237 also makes it the perfect location for commuters who work outside of York.
This road provides easy access to the rest of Yorkshire, including Leeds!
Clifton is also particularly well-liked by families.
The suburb is home to some of York best schools.
Local St Peter's School is one of the oldest schools in the world!
There is never a dull moment in Clifton.
The area has a great sense of community spirit that makes it very welcoming.
Clifton also has all the amenities you would expect of a city suburb.
Easy access to the rest of York ensures you will always have easy access to everything you need!
Fulford
The quaint village of Fulford is the ideal home for lovers of the environment and wildlife.
Fulford sits just 2 miles from the centre of York, providing a rural location with fantastic amenities!
The village which sits on the River Ouse, is home to an abundance of wildlife.
Much of the region is protected as a conservation area, ensuring both the wildlife and historic buildings in the village are maintained.
There is a great range of property types in the village, ranging from historic detached cottages to some more modern homes.
Fulford has a fantastic community, giving the village a very welcoming feeling.
If you are thinking of living in York but are seeking a community based rural centric area, Fulford is the perfect location for you!
Hull Road
If you are a student who is looking forward to studying in York, Hull Road could be the place for you.
Situated very close to the university, Hull Road allows access to campus in under 10 minutes!
Another area with a great location, Hull Road gives easy access to the city centre.
Living in Hull Road provides students with the perfect hub from which to base their studies.
Getting to campus and to the city centre for nights out could not be easier!
Osbaldwick
Osbaldwick is a historical village which was first established in the 11th century!
Another highly extremely popular location, the village sits just 2 miles to the east of York.
The village is particularly well-liked by students and families.
This popularity is thanks to the proximity of Osbaldwick to both the University of York and numerous local schools.
A number of the local primary schools in the area have achieved the coveted 'Oustanding' review from Ofsted.
These great educational provisions certainly add to the village's appeal.
Much like many of our top locations, the village is particularly well connected.
Several buses connect Osbaldwick with the city centre and the wider North Yorkshire region.
Osbaldwick is bordered by stunning Yorkshire countryside.
This stunning location only adds to the appeal of the village.
Property Prices
Living in York is certainly a popular choice for many buyers.
There has been a huge increase in interest in the cathedral city.
Acknowledgement of York's appeal from sources such as The Sunday Times has undoubtedly increased the notoriety of the city.
As you would expect, this heightened interest has driven up house prices.
According to Zoopla, the current average house price in August 2020 is £288,546.
Whilst there are certainly cheaper locations in Yorkshire, including Leeds, York offers a lot that other cheaper alternatives do not.
This price also signifies great value when compared to other regions across the UK such as London.
In August of 2020, the average price for a property in London is a staggering £605,437!
Living in York is naturally an attractive prospect.
Providing residents with excellent transport links across Yorkshire and the wider region, some spectacular scenery, and some excellent value for money.
So, what should you anticipate paying for different property types in York?
Currently, the average price of a detached home in York sits at £387,453, with the average price of a semi-detached home sitting at £245,051.
If you are looking for a terraced home, the average price in York is £240,708, with flats averaging at £204,994.
Naturally, house prices in York have dipped massively during the pandemic.
There has been a 3.12% decrease in price from 12 months ago.
However, these prices are likely to fluctuate over the coming months and years.
Keep an eye on Zoopla's website to keep up to date with the average prices if you are thinking of living in York.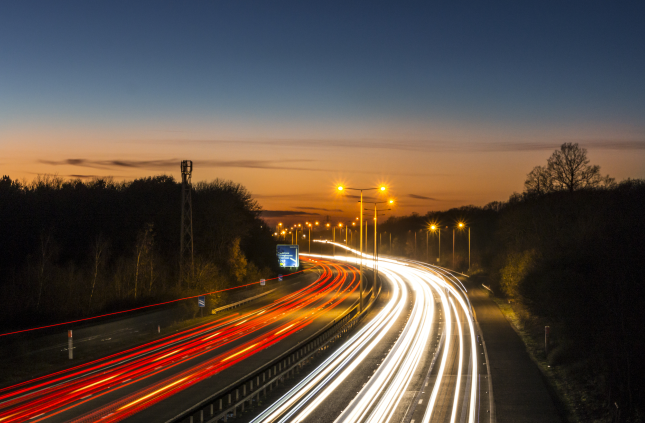 Transport
York is a very well-connected city.
Transport links via rail, car and even air are all accounted for in this Yorkshire city.
York train station provides direct train links to Edinburgh, London and Manchester.
If you are travelling to London you can expect a two-hour commuting time, with the journey to Edinburgh taking two and a half hours.
Trains to nearby Leeds take just 30 minutes, meaning commuting for work is easy!
York train station also has fantastic connections to various major cities across the whole country.
These include Liverpool, Manchester and Birmingham.
Clearly, York is very well connected via rail!
York is also well equipped if you would prefer to drive to your destination.
The A64 which connects Leeds and Scarborough lies to the south of York.
This road connects the city with both the A1M and M1, making driving further afield easy.
Nearby A59 connects York to the town of Harrogate.
This drive takes around half an hour, making commuting or a charming day trip effortless.
The A19, which consists mostly of dual carriageway, ties Doncaster to Middlesbrough.
This road allows residents of York easy passage further North towards Teesside.
York is also very well served by its local buses.
The iTravelYork website delivers a range of information regarding public transportation in and around York.
This council-run site provides up to date information and is certainly worth visiting to establish any additional safety measures during the pandemic.
Alongside local buses there are also a several sightseeing bus routes.
Whilst these may be a tourist-based commodity, they are an excellent way of viewing the city.
If you are thinking of living in York, there are certainly some excellent transport options.
Whilst the city itself is rather compact, links to surrounding areas make it a great commuter hub.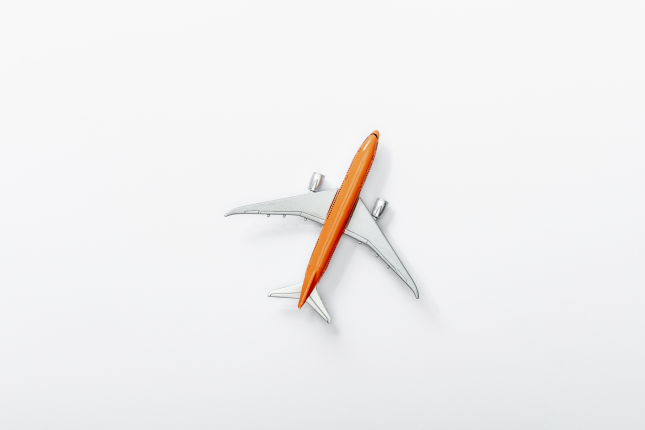 Travelling Abroad
If you are thinking of holidaying abroad, York has you covered!
The closest airport to York is Leeds Bradford Airport.
This is around a 50-minute drive from the city, allowing easy holidaying.
York is also close to a number of other international airports.
National and international flights are provided at Doncaster Robin Hood Airport, Humberside Airport which is in North Lincolnshire, and Manchester Airport.
It is also possible to plan a holiday in mainland Europe in your car.
The port in Hull has excellent connections with Holland and Belgium.
Clearly, York provides residents with various international travel options.
If you are thinking of living in York and love to travel the world is your oyster!
Explore the City on Foot
York is a very easy city to walk around.
This is thanks mostly to the quite compact size of the city.
If you are thinking of living in York, you should be able to get to all of the main areas within 20 minutes.
Of course, walk times will vary based on where you live.
However, the city centre is extremely easy to navigate on foot.
Residents are also treated to some great countryside walks thanks to York being situated in stunning North Yorkshire.
So, whether you prefer a stroll through the historic city centre or would rather enjoy the wonderful countryside, York has a stroll for you!
Be sure to check out York Mix.
They have produced a new list of 60 of the best walks to enjoy throughout the region in 2020!
Cost of Living
York is home to a host of different eateries.
When living in York you will need to know all of the prices you can expect to pay for food!
It is important to remember that with so many options, prices may fluctuate from place to place.
As a general overview, here are the prices you can expect to pay for different types of food when living in York (statistics from Numbeo.)
meal at a cheaper restaurant-£ 12.00
meal high-end restaurant-£ 25.00
fast food meal-£5.97
cappuccino or latte-£2.78
1 litre of milk-£1.04
loaf of bread-£1.09
1kg chicken-£4.89
There are a number of popular websites and apps to help choose between the massive variety of takeaway and restaurant establishments including Just Eat, Deliveroo and TripAdvisor.
But, there is no need to always order you food!
York also offers all the common UK supermarket brands, making a lovely homecooked meal very affordable.
In fact, food bills are particularly low in York, at just £54.80 for the average household's weekly grocery shop!
A 2015 study by Uswitch found that petrol price in York were exceptionally low!
They found that average price was 117.15p, with fuel bills amounting to a relatively low £1,209.26 per year.
The study did however find that York has higher than average car insurance.
Premiums were above average with an expected cost of £509.60 per year.
On the whole, living costs in York are exceptional.
If you are thinking of living in York is important to establish the cost of living!
Be sure to stay up to date with what you should expect to pay every month.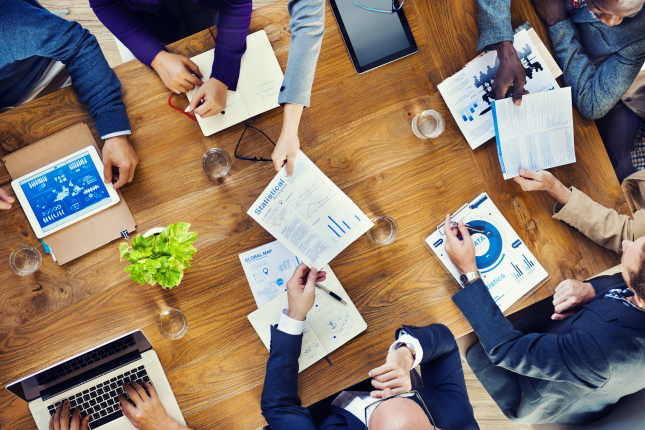 Working in York
If you are thinking of living in York you will be pleased to know that the city has great employment levels.
Unemployment levels are particularly low in York when compared to the rest of the UK.
The city's economy is centred around the service industry.
Important sectors comprise of health services, education, tourism, finance and IT-based services.
The largest employer in the city is the City of York Council, followed by Norwich Union Life and Selby and York Primary Care Trust.
Other key employers in York include the University of York, Nestlé Rowntree, York Hospitals NHS Trust as well as both Network Rail and Northern Rail.
York is also a particularly popular tourist destination.
This popularity has led to tourism becoming a key contributor to the economy of York.
Home to a range of fantastic tourist attractions, York also offers a diverse calendar of events and activities to attract further tourists.
If you are seeking employment in the tourist industry York is ideal for you!
York's status as a National Science City has driven the technology and science industry to great heights.
Over 80 technology-based companies emerged in the region throughout the 2000s.
York and the whole of Yorkshire are certainly emerging as a leader in the tech industry, with a 9% increase in companies based in Yorkshire in 2018!
With such a range of successful industries, York offers residents many avenues of employment.
Between April 2019 and March 2020 unemployment in York was 2.6% (statistics from Nomis.)
This represents a fantastic figure especially when compare to the whole of Yorkshire (4.1%) and the whole of the UK (3.9%).
If you are considering living in York, there is certainly a range of employment options and different industries to investigate!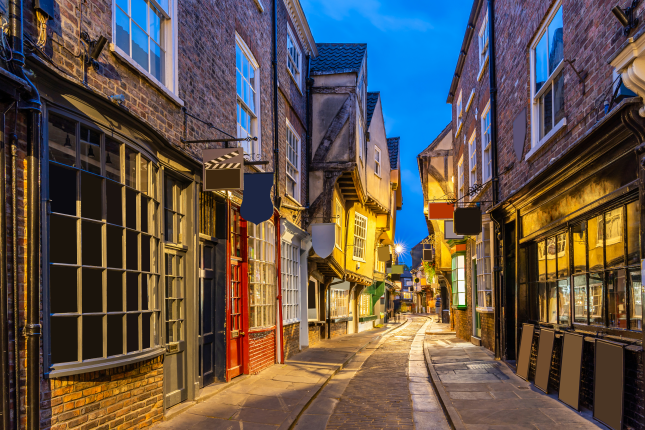 Shopping
Home to over 2,000 shops, York offers residents a great range of shopping choices.
The compact city centre is home to many of the shops in the city.
This stunning historical location is a truly great shopping experience!
All of the most popular high street names can be found across the city.
However, it is the one-off boutiques and independent stores that are a real treat!
Unique streets such as the Shambles are home to a range of independent outlets offering old-fashioned service.
Be sure to get off the beaten track and check out some of these unique stores!
Eating Out
York is renowned for its thriving café and restaurant culture.
York is also home to some great restaurants to enjoy when you are finished shopping.
The city certainly has an eatery to suit every all taste.
York is also well known for its variety of charming pubs and lively bars.
There are countless pubs to visit across the city.
What better way to end a day of shopping?
If you love a spot of retail therapy and are thinking of living in York, you are very well accounted for!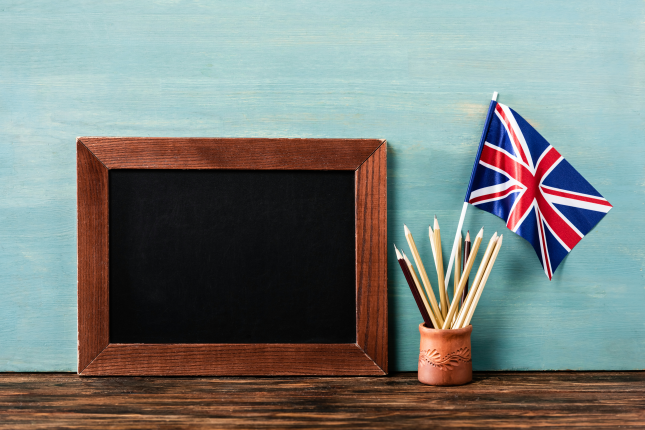 Education in York
York is home to some excellent schools.
There are currently over 81 schools in a and around the city.
Access to such a high number of schools ensures that no student is left out!
Of the 65 primary schools in York, 12 have received the coveted 'Outstanding' report from Ofsted!
Top primary schools include Hempland Primary School, Knavesmire Primary School, Ralph Butterfield Primary School and Naburn Church of England Primary School.
For secondary school students, there is a choice of 16 schools.
5 of York's secondary schools have also received an 'Outstanding' report from Ofsted.
This is an exceptionally high number and indicates the excellence of education provisions in York.
The top-performing secondaries include Fulford School, Archbishop Holgate's School, Manor Church of England Academy, Huntington School and All Saints RC School.
There are also 12 schools and colleges that cater to A level students.
These 16 to 18 institutions are again of a high level with 5 receiving the 'Outstanding' label.
For university students, York offers two institutions.
The University of York first opened in 1963 and has become one of the world's leading universities, joining the Russel Group in 2012.
York St John University, formerly a branch of the University of Leeds, became a full university in 2006.
Both offer students' excellent provisions, making York a truly excellent location for education.
If you are thinking of living in York and have a young family or are yourself a student, there I certainly a place to learn for all.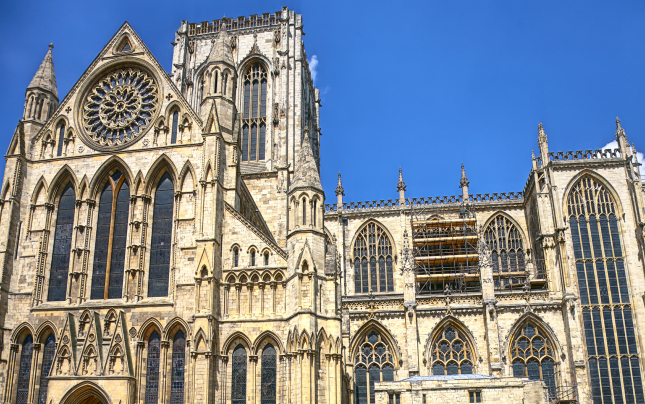 Things to do
If you are thinking of living in York, you are spoilt for choice with things to do!
The historic city is bursting with fun activities, historic locations and fun events.
Popular venues across the city play host to various comedians, bands and even theatre shows.
Shows are throughout the year and can be enjoyed at multiple locations including the
York Theatre Royal, York Barbican, and the Grand Opera House.
With a rich history, it is no surprise that York is home to several museums.
York Castle Museum showcases hundreds of years of York's history.
Alternatively, the Yorkshire Museum is home to some of the most significant archaeologic and geological discoveries across the whole of Europe!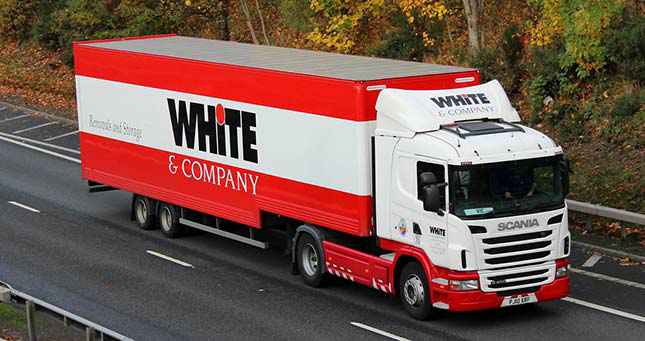 Ready to Move
Does living in York sound ideal for you?
This historic city in glorious North Yorkshire is a perfect place for everyone, ranging from students to families, young professionals and even commuters.
York is a city brimming with quaint charm, fascinating history and a welcoming community spirit.
It is full of things to be explored and offers its residents a wonderful, relaxing lifestyle.
So, if you have been thinking of living in York, there is no time to waste!
You can start planning your perfect move with the help of our York Removals service from White & Company today!
Whether you are moving to York for the wonderful history, the charming community culture, or the rustic countryside life, we will make sure your belongings arrive safely without disruption.
White & Company are also pleased to announce our new video survey service.
During these unprecedented times, we can safely conduct remote removals surveys, ascertaining all the relevant information for your move, all from the comfort of your own home.
So, give us a call today or fill out a quick quote form to see how we can get your dream move to York in progress.