Are you considering moving to one of the most beautiful Manchester villages?
As one of the most popular and diverse cities in the UK, living in Manchester is a very popular prospect for many buyers.
There are several amazing Manchester villages to choose from when moving to the area.
Manchester is a city teeming with history, culture and diversity, making it one of the top areas to live in the UK!
With good employment levels and a robust economy, it is clear to see why Manchester is amongst the top relocation destinations in the UK.
Manchester villages provide buyers with a range of appealing features that further add to its popularity.
Throughout this article, we will explore what makes these Manchester villages great!
If you are thinking of living in one of the most beautiful Manchester villages, be sure to read through our helpful guide.
1. Edale
As you would expect from a village that sits within a National Park, Edale makes for a stunning location.
Edale emerged from the herdsmen's shelters or 'booths.'
These areas are now the hamlets of Upper Booth, Barber Booth, Ollerbrook Booth, and Nether Booth.
Located within the High Peak Borough it only has a small population of around 350 people.
However, it is a very familiar village in certain circles, best known to walkers as the start (or southern end) of the Pennine Way.
Less ambitious walkers know it as a starting point for evening or day walks, accessible by public transport from Sheffield or Manchester, and for its two excellent pubs serving real ale and food.
The village has plenty of curb appeal with many of its houses having been built of sandstone.
Almost the entire parish is over 200m above sea level; only along the River Noe east of the village does the elevation drop below this level. Far-reaching views are a given in the village of Edale.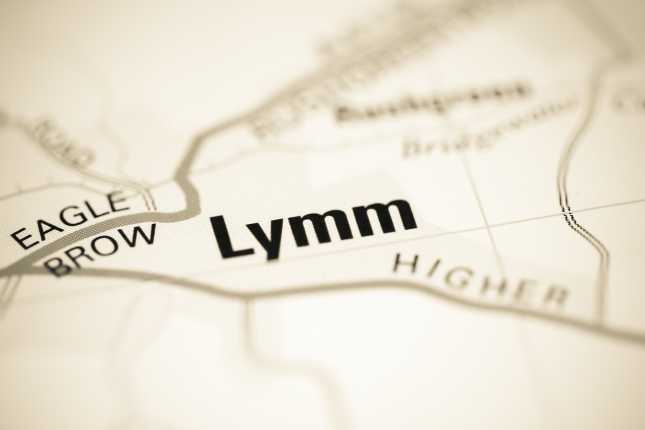 2. Lymm
The village of Lymm has a population of around 12,500.
The village is split between the Lymm South-ward, Lymm North, and Thelwall ward of the Borough of Warrington.
It sits just 14 miles from Manchester.
The village's name derives from Celtic origins, Lymm means a "place of running water."
Its name is likely derived from an ancient stream that ran through the village.
Lymm's busy central hub is a designated conservation area.
Notable for its historic buildings, both listed and unlisted, along with an ancient Cross and stocks.
Many towns and villages in this fantastic part of the country have much to offer.
However, few can boast a history that includes a dinosaur's footprint that is 240 million years old!
These are just some of the reasons, why Lymm is so appealing.
Another of the main ones is that the Bridgewater Canal passes through the village centre, and the other is the Lymm Dam.
Lined with pathways, cycleways, and several pubs, these waterside attractions provide those who live here (and visitors) with ample opportunity to enjoy the outdoors.
Captivating and brimming with advantageous qualities Lymm has become one of the most desirable residential locations in North West England.
3. Crawshawbooth
20 miles north of Manchester lies the unusually named village of Crawshawbooth.
A small village with a close-knit community, it sits on the edge of the Pennine hills just north of the market town of Rawtenstall.
Crawshawbooth forms part of the valley of Rossendale, an ancient royal hunting ground.
The cotton and shoe-making industries thrived here during the Victorian Era.
Today, the majority of the land surrounding the village is given to farming.
The local moorland is stunning any time of the year and attracts many walkers to the area.
There are some famous landmarks nearby such as Crawshaw Hall. A Grade II listed mansion built in 1831 by John Brooks, a well-known local calico printer and quarry owner.
The Religious Society of Friends (Quakers) Meeting House in the village is one of the oldest in the world (it was built in 1716)
Aside from some interesting landmarks, amenities in the village include several small shops and eating places and a notable butcher. Riley's Butchers has scooped 13 awards for its sizzling sausages and homemade pies.
A quiet village set in a beautiful landscape far from the madding crowd.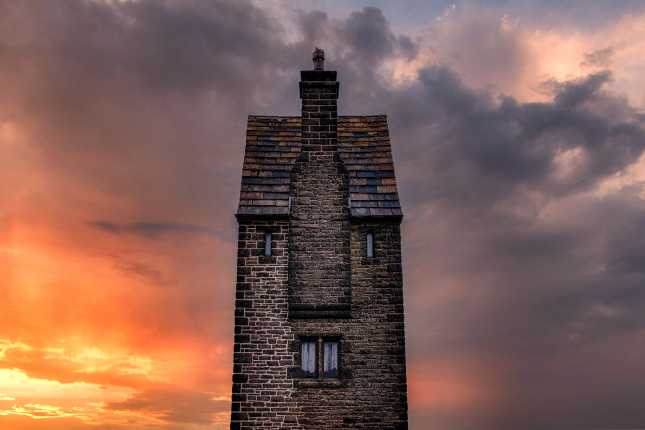 4. Rivington
Rivington is a small village within a rural area.
Consisting primarily of agricultural grazing land, and moorland, with hill summits including Rivington Pike and Winter Hill within the West Pennine Moors, it is a fascinating village.
Though sparsely populated, Rivington has a thriving tourist industry centred around its reservoirs created to serve Liverpool in the Victorian.
As well as the West Pennine Moors, a Site of Special Scientific Interest, there is always something to do in your spare time both here and in the wider area.
The Lower and Upper Reservoirs, are ideal places to enjoy water-based activities and waterside walks.
Together they connect Rivington with the villages of Anderton, Adlington, Heath Charnock, and Chorley.
Alongside the extensive network of paths and walkways, you will find other attractions.
These include Rivington Hall Barn and Rivington Terraced Gardens.
A picturesque and appealing location, Riverton is easily enjoyed by all.
Whether it is a permanent home you are in search of or you are just out for the day soaking up the village's green and lush countryside.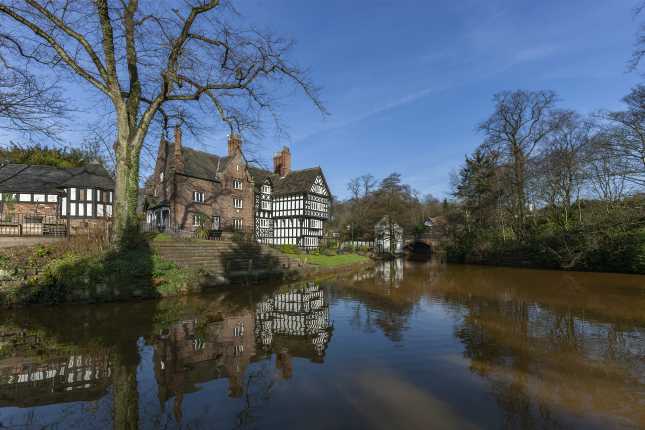 5. Worsley
Although Worsley is now a large village and home to approximately 10,000 residents, people have inhabited the area for hundreds of years, at least as far back as the Saxon era and perhaps beyond.
One of Worsley's early industries was weaving.
A cottage industry, spinning wheels and hand-operated looms helped make cotton right from people's homes.
Merchants would then purchase this cloth, selling it at the Bridgewater Hotel, then known as the Old Grapes Inn.
The completion in 1761 of the Bridgewater Canal allowed Worsley to expand and alongside its cotton production, other industries emerged including ironworking, brick-making, and extensive coal mining.
Worsley has a much-photographed Village Green, bordered by pretty black and white timbered properties.
A designated conservation area, Worsley offers scenic, leafy green spaces.
Woodland areas, including Worsley Woods, provide acres of wide-open space for everyone to enjoy.
Brimming with history, parts of Worsley and several other villages in the area contain 56 listed buildings.
These are being considered as World Heritage Sites.
An affluent location, and one of the most sought-after villages in the region, Worsley is only a few miles drive from Manchester City Centre and Salford Quays.
Manchester Airport and the M60/62/61 and M6 motorways are all easily accessible from this location.
Worsley manages to offer a magical blend that is so highly prized, a balance of convenience alongside an aesthetically appealing place to live and visit.
6. Marsden
The atmospheric South Pennines in which the village of Marsden sits is a place of peaks, canals valleys, and reservoirs.
Rich in history, Marsden similarly to many villages in the region, owes its economic growth to the production of woollen cloth.
The 19th Century saw the village grow quickly.
It became home to one of the largest cotton-producing mills in the whole region.
Ridiculously scenic, it is a special place where buyers flock to purchase a forever home.
The amazing landscape and popularity with holidaymakers mean everyone can soak up the areas outdoor delights.
The surrounding landscape and steep climbs are the perfect challenges for keen mountain-bikers.
Nearby Huddersfield Narrow Canal towpath is ideal for a flatter family route that still has plenty to see.
These days, Marsden, though very proud of his heritage, is a much more forward-thinking modern place to live.
You will find contemporary arts and crafts sitting perfectly alongside quirky events, homegrown country ales, and independent stores.
Popular as a film/TV set, a number of well-known shows such as Last of the Summer Wine, Brassic, and The League of Gentlemen were shot here.
The village ensures its residents can enjoy the convenience of good transport links combined with all sorts of interesting and exciting things to do when time allows.
7. Knutsford
Next on our list is an entrance from the 2021 Sunday Times best places to live list, Knutsford.
This area is amongst the best Manchester villages, offering some unique architecture and excellent education, all just 14 miles away from Manchester.
Knutsford offers residents its own train station as well as several other nearby stations.
Locals can get the train to Manchester Piccadilly in just 34 minutes from Mobberley station.
Knutsford also offers residents a great selection of schools to choose from.
There are a mix of both primary and secondary schools in the area, including St Vincent's Catholic Primary School, which was rated as outstanding by Ofsted.
Just over two miles from the Knutsford you can find Tatton Park.
A popular location, Tatton Park is home to the RHS Tatton Flower Show, hosting heaps of events all year long.
The 18th-century mansion lies within 1,000 acres of land and offers a great day out with an abundance of things to see.
If you are looking for something to eat there are plenty of options to suit all occasions.
Brasserie Blanc owned by Raymond Blanc, Giovanni's and The Rose and Crown are all good choices depending on your requirements.
As far as the most beautiful Manchester villages go, Knutsford is an obvious addition!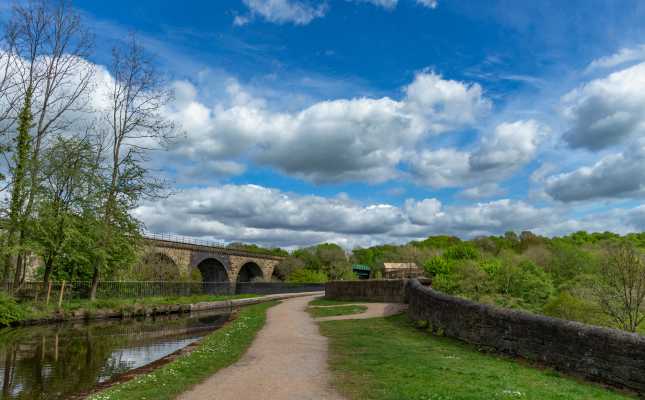 8. Marple Bridge
Another of the best and most beautiful Manchester villages is Marple Bridge.
This village is highly desirable to those looking to live at their own pace.
It is also ideal for those who still require the benefit of living close enough to Manchester for employment and lifestyle purposes.
The village is a beautiful location, offering a great choice of bars, pubs, cafés and restaurants!
Amongst the best recommendations in the area is Libby's Bread & Wine, where an amazing selection of food and drink is on offer all day.
Marple Bridge's quaint but popular high street is the perfect location for a spot of easy and interesting shopping on the weekend.
Residents and visitors can enjoy the stunning bridge which crosses the River Goyt.
In fact, Marple Bridge is an extremely popular summertime location.
People flood to the area to take in the beautiful Manchester countryside.
Sitting just 10 miles away from Manchester city centre, Marple Bridge is not only intersected by the beautiful River Goyt but is also within easy reach of some of Cheshire and Derbyshire's most beautiful countryside.
Both the Macclesfield and Peak Forest canals meet at Marple's marina.
With miles of footpaths to explore, the area is a real treat for walkers and cyclists alike.
It won't take you long to see why Marple Bridge is amongst the most beautiful Manchester villages.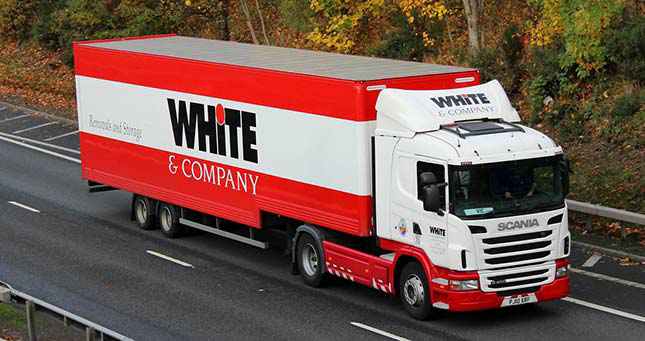 Ready to Move to a Manchester Village?
Have you decided which one of these Manchester Villages you would like to live in?
Manchester is home to some amazing villages that are ideal for families, young professionals and retirees alike!
If you want to live in one of these beautiful Manchester Villages and have found your dream home, we are here to help you get moving.
You can start planning your dream move with the assistance of our Manchester Removals service from White & Company today.
White & Company are also pleased to announce our new video survey service.
During these unprecedented times, we can safely conduct remote removals surveys.
We can gather all the relevant information for your move from the comfort of your own home.
So, give us a call today or fill out a quick quote form to see how we can get your dream move to Manchester in the works.