Are you considering moving home during the coronavirus?
The global outbreak of the Covid-19 pandemic has caused a vast change in many domestic lives and businesses processes across the United Kingdom.
Observing safety procedures and the implementation of lockdown practices across the UK has greatly impacted everyone.
The housing market has not been free from these restrictions.
Thousands of house moves and sales had to be put on hold for the duration of the pandemic.
However, in the wake of recent government announcements that diminished some of these limitations, house removals across the UK have started to resume.
So, what are the optimal ways to cope with moving home during coronavirus?
Whilst relocating in England has been permitted since the 13th May, in Northern Ireland since the 15th June and in Scotland since the 29th June, it is important to understand that the lessening of these restrictions does not suggest a return to normal.
The safety and welfare of everyone participating in a house move is of the utmost importance.
Although there is now more freedom to move to a new home, Government regulations and health and safety procedures must be adhered to.
With governmental changes in mind, these are our 15 tips to follow when moving home during coronavirus.
Understanding the Housing Market
The emergence of Covid-19 resulted in the housing marketing becoming exceptionally stagnant.
February was seen to be a great month for the property market in the UK.
The market was showing drastic improvements following the uncertain years of Brexit and the recent general election that had been limiting its expansion.
Following months of uncertainty, thousands of homeowners were close to completing moves.
However, wellbeing measures and the introduction of lockdown across the UK saw the buoyant housing market come to a startling standstill.
As the government constraints are eased, moving to a new home is once more becoming a possibility.
However, there are still several crucial factors to keep in mind when buying, selling and moving home during coronavirus.

Across the UK, sellers are once more able to list their home on the market.
Estate agents are approved to visit your home to collect any necessary information, pictures, and videos.
It is essential to get in contact with your estate agents before their visit.
You should establish what services they are providing during the pandemic as well as the measures they are taking to guarantee your safety is upheld.
If you or an occupant of your home begin to show any symptoms of the coronavirus, notify the estate agents as quickly as possible.
If this situation arises, they should not visit your home until after the self-isolation phase is over.
Government advice for property viewings in England was revised on the 13th May.
The amendments permit physical viewings to take place.
Government health and safety guidelines for house viewings consist of:
Conduct initial viewings online (if available). Various estate agents are performing virtual viewings, ask your estate agent if this facility is possible.
Face to face viewings should be fixed by pre-planned appointments.
Air out your home before a viewing, opening all windows and doors before the visit.
Where possible, leave your property during the viewing.
All individuals involved are to wash their hands before and after the viewing.
Provide handwashing amenities if possible.
Once the viewing is over, take the time to make sure all surfaces are carefully cleaned.
All face to face house viewings must take place only with buyers who have a genuine interest in buying the property.
Government guidelines clearly place health and safety above other factors.
Your estate agents will be happy to work with you, making moving home during coronavirus is as stress free as possible.
Following government guidelines will go a long way to ensuring the highest levels of safety.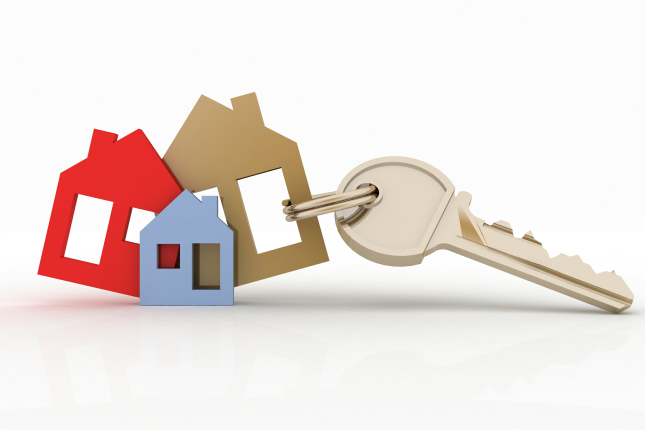 Making Offers on Properties
Buyers have continued to be able to make offers on properties during the pandemic.
In the wake of the new government guidelines, buyers who finalised a deal in the lockdown may now want to view the property in person.
Follow the same stringent practices as a routine house viewing.
Online viewings, pre-planned arrangements and sticking to social distancing measures must all be upheld.
It is also approved for buyers to have assessments conducted on properties.
Assessments can only arranged in a household without coronavirus symptoms and must be arrange beforehand
.
If any member of the house indicates symptoms, assessments should be postponed.
Always remember, wellbeing is of the utmost importance when moving home during coronavirus!
Selecting a Removals Company
While the government have given house moves the green light, it is still crucial to ensure that all facets of your move will function properly.
Be sure to get in touch with removals companies to determine these considerations:
Are the removals company completely operational in the course of the pandemic?
Are they fulfilling the necessary health and safety practices?
If you need to follow any more safety measures
What transpires if you or a member of your household exhibits symptoms or feels unwell?
Are they available to conduct new house move immediately or are they booked? (Lots of removals companies are managing a backlog of moves postponed due to the coronavirus.)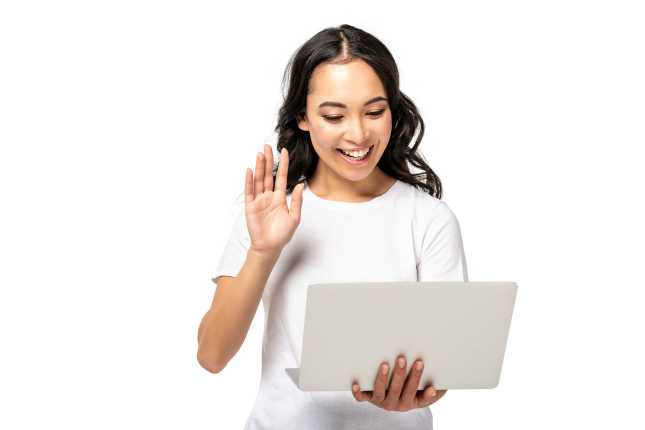 Ask About Video Surveys
When selecting your removals company, it is important to determine if they are recommending virtual video surveys.
New video survey software lets removals companies perform virtual house surveys, gathering all the necessary information for your move, from the safety of your home.
Virtual video surveys reduce face to face interaction with individuals from beyond of your household.
This diminished contact with those from outside of your bubble makes it an essential wellbeing tool.
Following social distancing procedures continues to be of the utmost significance.
Video surveys play a vital role in assisting removals companies with moves during coronavirus.
Be sure to find out if your removals company are providing virtual video surveys.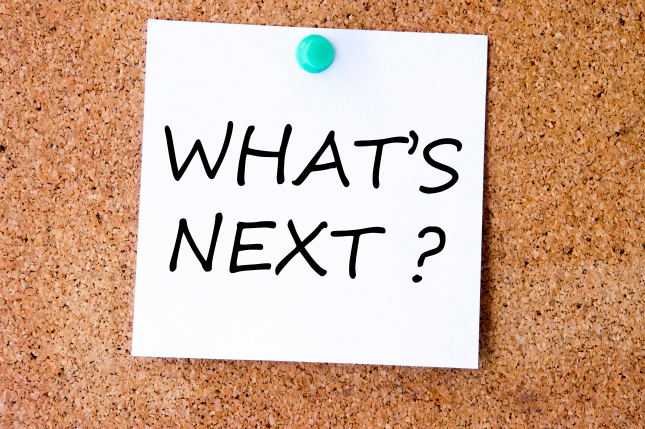 Plan Ahead
With thousands of delayed house moves resuming, there is significant demand for removals companies across the UK.
Ensure that you plan ahead by either reserving services early or provisionally booking your house move.
Prior planning will certainly help to avoid any additional postponements.
You have booked your move and are waiting for moving day, what now?
There are various steps you can follow to ensure you are ready when the big day arrives.
Lots of us have a little spare time during lockdown, make the most of this time!
Organizing your belongings and deciding what items will move with you to your new home is a great use of this time.
Belongings that you will not be moving to your new house can be divided from the keepers.
Put them aside, ready to be sold or donated to charity when the constraints of the lockdown are reduced.
It is also advisable to start packing some of your belongings.
If the removals company have provided you with boxes start packing!
If you have not received boxes from your removals company any suitcases and containers that you have at home can do the job.
Start packing these so they are ready to be moved.
It is important to keep everyday items unpacked, make sure you pack lesser-used objects up first.
Store these beforehand and keep them out of the way ready for the moving day.
Do Not Borrow Boxes
Coronavirus can stay on surfaces for some time, this includes cardboard and plastic boxes.
It is certainly not advisable to borrow any moving boxes and materials from your friends, family, or neighbours.
Ensure not to seek out any used boxes, making the most of what you already have will uphold safety.
If you don't have access to any boxes there are a number of considerations here.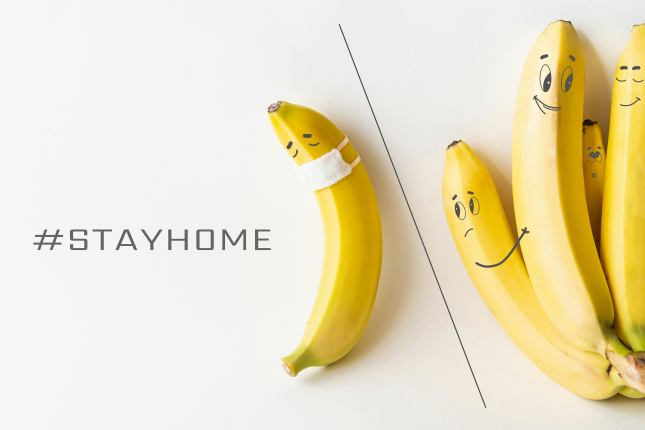 Social Distancing
Social distancing regulations announced by the government suggest staying at least 2 meters away from individuals from outside of your household.
Before the outbreak of the pandemic, it would have been normal to employ the help movers, members of your family and even friends to assist on moving day.
Whilst this additional help can make a move run quickly, it is now essential to adhere to social distancing guidelines.
We know, this is not an easy task!
The nature of removals means that social distancing is particularly tricky.
Yet, there are many measures you can adopt to guarantee safety.
Steps to Follow If You Feel Ill
Whilst house moves across the UK have been permitted for some time, understanding that we are amidst a global pandemic is an essential consideration.
Should you or any individual within your home begin to feel unwell or starts to exhibit any symptoms of coronavirus, it is essential to suspend your move, making sure to self-isolate for the recommended period.
Inform the necessary firms quickly as you can, including your removals company.
This will go a long way to ensuring the move can be rescheduled to a more suitable date and upholding safety levels.
Whilst this is certainly not convenient and could add a few weeks to your move, it is certainly crucial.
Informing the appropriate companies helps to safeguard all of those participating in your move and will act to lessen the spread of the virus.
If you or a member of your household are medically vulnerable it is important to thoroughly contemplate the situation.
Seeking medical assistance before opting to move is certainly advisable.
Understanding what different procedures are being adopted by various removals companies will assist you when choosing which is best for you.
Restricting the Number of People in Your Home
Reducing the number of people in the property who are in contact with the movers will help to guarantee the best possible levels of safety.
This suggests that if there are a few residents or children in your household, they should stay removed from the removals firm's crew members where possible.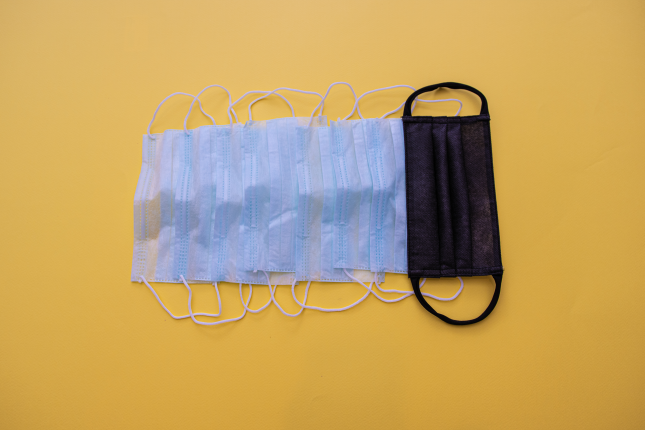 Using PPE
If you expect to be interacting with the removals crew, ensuring you have your own PPE is advised.
PPE comprises of wearing face masks and disposable gloves.
PPE should be always be used when you are in proximity to someone from outside of your home.
By following these PPE recommendations and obeying to social distancing guidelines, your move should be able to be conducted as competently as can be.
For further information and suggestion, the government website all of the regulations surrounding coronavirus, including how to stay safe when moving home during coronavirus.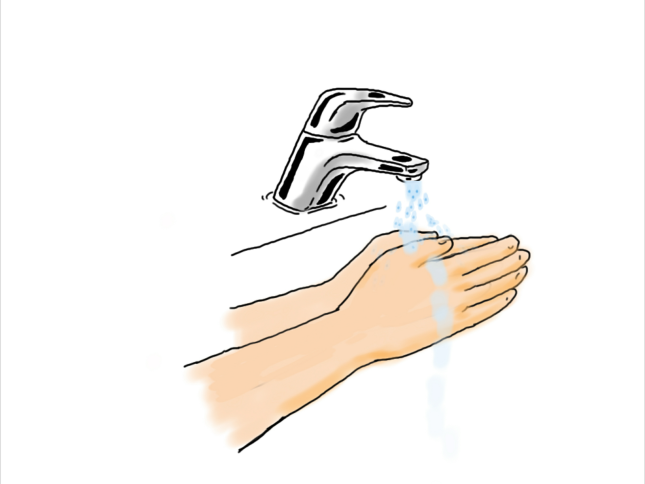 Wash Your Hands
Ensure that you observe good levels of personal cleanliness when in contact with people from outside of your home.
Whilst wearing disposable gloves is recommended, it is still vital to frequently wash your hands when you take the gloves off.
It is also extremely valuable to offer a space for your movers to wash their hands.
This is a government proposal and will assist with maintaining the best possible safety levels.
Your New Home
Welcome home!
Your move is over, and you can finally settle into your new home.
Remember, it is important to remain vigilant after your have completed your move.
You may be moving into a property that had individuals living there a short time ago.
There are various steps your can follow to ensure that
What to do Once You Arrive
Upon arriving at your new home, ensure you and any members of your household are making use of PPE.
Cleaning your new property is a must.
Wearing PPE will also go a long way to putting your new neighbour's minds at peace.
Neighbours may be worried about you moving to the area during the pandemic.
Using PPE lends a great first impression and indicates that you are taking great care with your move.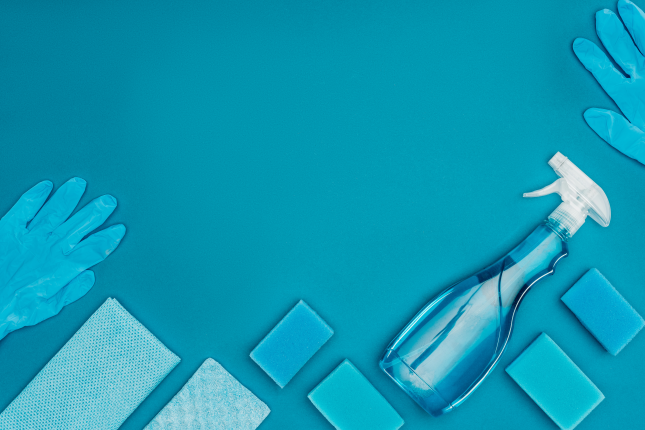 Cleaning Your New Property
If you are moving home during the coronavirus it is important to have access to a variety of cleaning resources.
When you have arrived at your property you need to ensure that every room is cleaned.
Ensuring every room is disinfected will make your move safer.
As well as deep cleaning every room, it is key to clean and disinfect all your possessions as you unload.
While all of your movers will have used PPE, ensuring all items are cleaned will help to further protect everyone living in your home.
Another key consideration is to correctly dispose of all packaging supplies.
Collect every box and all of the materials left over from your move in a garden shed, garage or in the garden if you can.
When you are able to safely dispose of these materials make sure to meticulously cleanse the area.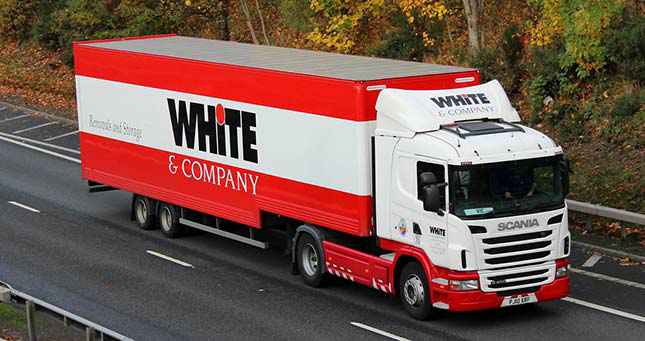 Choose White & Company
Regardless of if you are looking to move during coronavirus or are considering moving further down the road, understanding the effect that the pandemic has had on moving is going to be an important aspect for all removals.
White & Company and the wholes industry are having to adjust to the transforming environment induced by Covid-19.
This simply stresses the significance of choosing a trustworthy removals company to organise your move.
Whether you decide to move now or in the future, it pays to have a flexible removals firm that are able to adapt to this exceptional time.
White & Company are able to make your move as safe and worry-free as possible.
White & Company have been helping families and individuals move home for over 145 years and understand that all of our prospective customers have different requirements.
Whether you're heading from an apartment to a suburban house, or from the tranquil countryside to the centre of a bustling city, White & Company has the experience and expertise to provide you with an exceptional removals service.
We also offer storage via our 19 secure warehouse locations across the country.
You can start organising your move with the assistance of White & Company today.
Whatever your reasons for moving, we will ensure your belongings arrive safely without disruption.
Give us a call today or fill out a quick quote form to see how we can get your removals to Leicester started!