What are the best towns in Dorset?
If you are thinking of relocating and need to discover the best towns in Dorset, then you are in the right place.
Dorset has certainly seen a rise in popularity in recent years.
Home to some spectacular rural and lively urban towns, buyers are progressively deciding that Dorset is a great place to live.
As properties in cities and towns across the UK becoming increasingly expensive, the prospect of living in Dorset provides buyers with a fantastic option that may be more friendly on the wallet.
The rural areas that are accessible in Dorset offer more breathing space as well as the choice to commute.
The choice of excellent tows in Dorset ensure great schools, exciting nightlife and unique wildlife.
This combination of factors makes the county the perfect location for many.
With so many great areas to choose from, it is hard to know where to start.
No matter what you are looking for, one of these towns in Dorset is sure to appeal.
Here are our 11 Best Towns in Dorset to Live or Visit!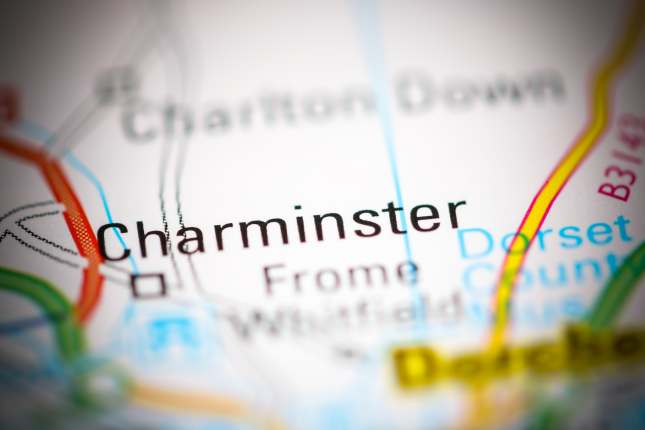 Charminster
A residential and commercial suburb of Bournemouth, Charminster sits in a very pleasant area close to two other popular suburbs of Winton and Springbourne.
The village name derives from the River Cerne and the small 'minster' church of St Mary, resulting in "Cerneminster" (recorded in 1223), which eventually evolved into Charminster.
Charminster is a lively, family friendly location which is reflected in the fact that a large number of its properties are family sized homes.
The local High Street is the hub of the area and benefits from an array of shops, multi-cultural Restaurants and Cafe's.
Two doctors' surgeries service the area St Albans Medical Crenrea and The Panton Practice.
The county town of Dorchester is conveniently located less than 2 miles away, and offers a host of interesting attractions, whilst the Jurassic Dorset coastline is accessible within 20 minutes.
Another alluring aspect of Charminster is that it sits within an outstanding landscape, The Dorset Area of Outstanding Natural Beauty.
Charminster has some very attractive green areas of its own. Queens Park and Monkton Park are both ideal for walks and exercise. The River Cerne which flows through Charminster, also makes for a very pleasant place to wander.
Property prices in Charminster have risen recently due to a shortage of family houses becoming available and the average cost of a home now stands at £346,000.
Over the past year, house values have risen by as much as 7.70% which makes buying in Charminster a secure investment.
Ashmore
Ashmore is a very small village and ancient civil parish in the North Dorset it has a population of around 200.
Quintessentially English, the village is centred on a circular pond and has a church and several stone cottages and farms, many with thatched roofs.
The area has some outstanding views as Ashmore is one of the highest villages in Dorset, standing some 700 feet above sea level. On a clear day you can see as far as the New Forest to the Isle of Wight and south as far as Bournemouth, Poole and the Purbeck Hills
Ashmore parish is situated on the hills of Cranborne Chase.
It lies around 4 miles southeast of Shaftesbury and 7 miles north of Blandford Forum. Although very rural it is still relatively close to larger towns and villages so as not to feel totally cut off.
Homes in the village overlook fields and vast open spaces. It is this feeling of being immersed in countryside which is one of the benefits of living in Ashmore.
The village may be small but there is plenty of annual events to attend. In midsummer a celebration known as 'Filly Loo' (or 'Filleigh Loo) takes place around Ashmore pond, with a Green Man, country dancing, Morris dancers and live music.
The local cricket club hosts several matches in the summer season, and they are always on the look out for new members, a great way to immerse yourself and make new friends.
Shopping is done in nearby Fontwell Abbas, 5 minutes by car, but for a weekly shop, residents travel to either Shaftesbury or Blandford Forum.
If you are looking to live in a quiet, close knit community without all the modern retail trappings of life, perhaps Ashmore is for you.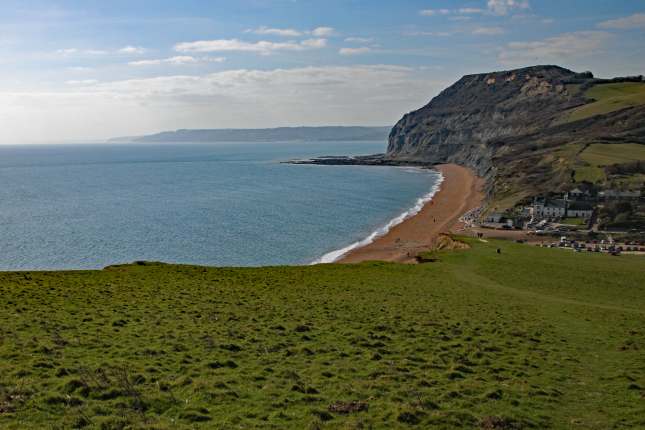 Bridport
This lovely Dorset town has the best of both worlds. A mix of town, sea, and country life, all coming together to make Bridport a special place.
Historically Bridport was the centre of rope making in the UK, but today it is more known for its tremendous reputation for arts, culture, events, and food.
Local life revolves around Bridport's thriving, quirky centre which has a fantastic antiques quarter, many residents arrive but few ever leave.
To its front, West Bay, known as the Golden Gateway to the Dorset Jurassic Coast, and its sandy coloured cliffs have featured in many episodes of the TV series Broadchurch.
Whilst behind, the outstanding Dorset AONB swallows the town in green space.
It has been a holiday destination for generations offering a wealth of fascinating attractions, many of which celebrate the heritage and art influences in the town.
Getting around the town by its Bridport Green Route Walk, a 3-mile route is a great way to explore the streets and areas surrounding the town.
Both independent and well-known retailers line its two main high streets offering a diverse and eclectic assortment of shops ideal for a unique gift.
Several markets are held regularly, including the Farmers market, Vegan Market and the very popular West Bay car boot sale, the income from the boot sales is distributed each year to community projects in the Bridport area.
Transport links are more than adequate and other towns can be reached in good time via the A35 and A37. Yeovil sits around 18 miles away, Weymouth 21 miles and Poole 39 miles.
If you are considering purchasing a home in the town, according to Zoopla the average cost is £359,661.
For those who intend to rent for a time, the average rental cost is £1023pcm. 
Blandford Forum
Blandford Forum (or Blandford) is sited by the River Stour about 13 miles northwest of Poole and 24 miles southwest of the Cathedral City of Salisbury.
It is a very architectural attractive place, resembling Bath in design. Described as: "The most complete and cohesive surviving example of a Georgian country town in England."  The result of rebuilding after the majority of the town was destroyed by a fire in 1731.
The town is also known for its military base. Blandford Camp is located on the hills two miles to the north east of the town. It is the base of the Royal Corps of Signals, the communications wing of the British Army, and the site of the Royal Signals Museum.
Blandford offers a really good selection of property which starts a £75,000 for a one bedroom flat.
The old centre of town is where the most beautiful properties are to be found, sadly they rarely appear on the market. The average cost of a home is currently £297,472.
You will find lots of things to do and see. The Great Dorset Steam Fair is a major event offering a unique blend of nostalgia and entertainment.
Blandford Georgian Fayre celebrates the town's Georgian heritage. Held annually in May, the event includes cultural presentations, stalls, historical re-enactments, music, and dancing.
There is no railway station in the town, the closest is in Poole. Residents travel by road via the A350 and A354. There is an efficient bus service which runs from the town to locations such as Poole, Bournemouth, Salisbury and Shaftesbury.
Education provision consists of two primaries and one secondary school and three independent schools are available within 3 miles of Blandford.

Sherborne
A little gem of a town it is one of the least talked about Dorset locations when it comes to moving home.
Like so many Dorset towns which have already had their fair share of ex Londoners snapping up property, eyes have turned to Sherborne. The ease of being able to work from home has further increased interest in Dorset.
The usual reasons such as safety, quality of life and weather are excellent reasons to choose this small market town as your new home.
The area is crammed with historic interest with 17th, 18th and 19th century architecture set in unspoilt streets.
The town trail, available from the Tourist Information Centre will help guide you around Sherborne's star attractions and unravel its past.
Townsfolk gather to attend the regular vintage market and shop in some wonderful stores. Sherborne enjoys its reputation as being a hub for local artists and a high number of quality antique shops.
King Edward's grammar school for boys has an exceptional reputation. The school still uses some of the old abbey buildings, though it is now known simply as Sherborne School.
Sherborne School for Girls has an equally renowned reputation although not quite as old, founded in 1895.
The Quarr Local Nature Reserve sits at the northern end of the town.
The site makes use of an old quarry and landfill site a lovely place to spend time walking.
Ideally located on the Dorset and Somerset border.
Sherborne has exellent transport links to Yeovil, Dorchester, and Shaftesbury, which have enabled the town to flourish.
Property prices are above the National average at £331,667, but those who live here would agree it is money well spent.
Southbourne
Southbourne is nestled between two excellent locations that are also on our list!
Located on the fringes of Bournemouth and also sitting close to Christchurch.
This outstanding location is one of many excellent reasons Southbourne makes our list.
Residents have quick and easy access to both towns as well the nearby Dorset coast.
Living in Southbourne is appealing to a range of buyers.
The area is home to an eclectic mix of families, students, young professionals and retirees!
There is a truly unique feeling about living in Southbourne that is hard to compete with.
The area also has an excellent mix of properties.
Ranging from new build flats to large family houses, there is something for everyone.
Residents are also treated to a range of great eating options.
Southbourne's eateries cover everything from fresh seafood to delicious Italian cuisine.
It is clear that Southbourne deserves the accolade as one of the best towns in Dorset.
Ferndown
Ferndown is the second largest inland town in Dorset in terms of population, after Dorchester.
Traditionally, the district has had a relatively large elderly population, however this trend has been changing in recent years.
Today almost 20,000 live in the area.
This is due in part to its excellent road links to the M27 and M3 towards London via the A31 eastbound and to the A35 towards Devon westbound making commuting to larger towns and cities possible.
Ferndown is located on the edge of the beautiful New Forest and not far from the coast.
More reasons why this town is so appealing to buyers.
Ferndown has some rural attractions of its own.
There are large areas of woodland and heathland surrounding the town.
These include Holt Heath and Slop Bog offering designated walking trails.
Shopping is well served.
There is a wide selection of high street names and superstores.
Being so close to the large seaside City of Bournemouth means you do not have to travel far for a huge choice of shops, restaurants and quality entertainment.
The town is rich in community life. No matter what your interests there is sure to be a club or society to suit you. Art Society, Bridge Club, Horticultural Society, and sports clubs are aplenty.
Not one of the cheapest places to purchase a home, Ferndown has an average cost of £382,992.
There are cheaper properties available starting at £69,950 for a one bedroom flat, £120,000 for a two-bedroom semi and from £300,000 for a three-bedroom family sized home.
If it is a lively, entertaining convenient location you have in mind, Ferndown is definitely hard to beat.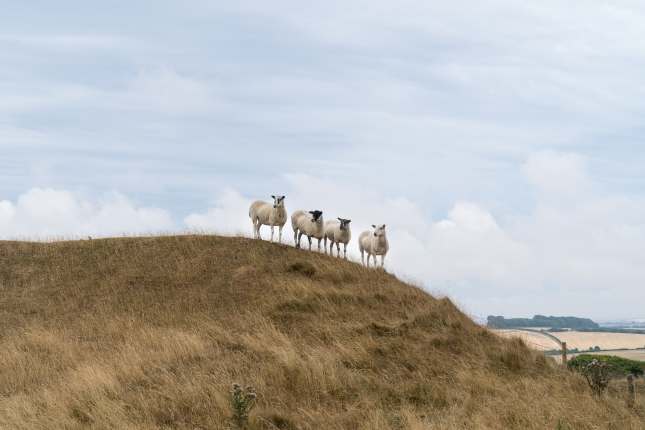 Dorchester
Dorchester is perhaps one of the top locations for families in the whole of Dorset.
Not only are residents well connected to the wider region, but there is also a choice of top schools right at your fingertips.
Ofsted has given 5 primary schools in the region an "outstanding" report!
This makes it one of the most highly regarded towns in Dorset.
Dorchester is located close to Weymouth and is home to two train stations, Dorchester South and Dorchester West.
Both train stations connect Dorchester to the wider UK.
Locations reachable from the stations include Bath, Bournemouth, Bristol and London.
A day out with the family is always on the cards when living in Dorchester.
There are a host of great attractions including SEA LIFE!
For more ideas of great things to do in Dorchester visit TripAdvisor.
Clearly, Dorchester has something to offer everyone!
It is no wonder that it is considered one of the best towns in Dorset.
Lyme Regis
The Sunday Times 2019 best places to live in the Southwest named Lyme Regis as one of the top 10 locations!
Lyme Regis offers something for everyone.
Its excellent location is certainly a key factor.
However, the town also offers locals some well regarded schools as well as a host of great nights out.
Another defining factor has to be the scenery, setting it apart as on of the best towns in Dorset!
Boasting rambling roads and spectacular views of the harbour, Lyme Regis is bursting with beauty.
One slight issue with being so popular is that the housing market is extremely competitive!
Properties often sell very quickly, usually within a week of being listed.
Lyme Regis allows residents quick and easy access to the Jurassic Coast.
Here you can spend the day digging for fossils or strolling along the scenic coastline.
There is so much more to uncover in and around Lyme Regis, making it one of the three best towns in Dorset.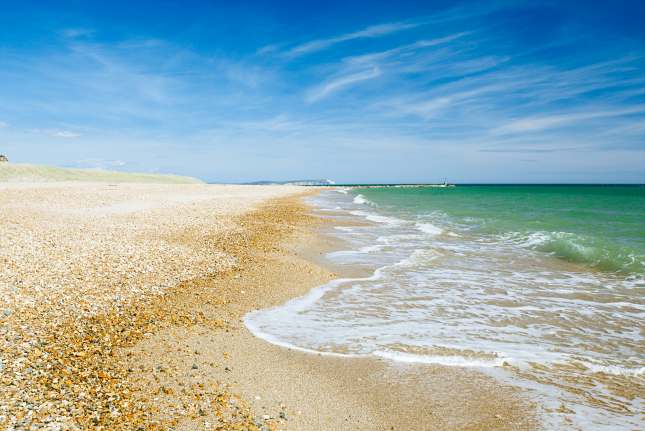 Bournemouth
Bournemouth is certainly one of the best towns in Dorset.
A great choice for students and young professionals, there is an excellent great nightlife in the town.
The town was voted as the UK's Best Seaside Town in the British Travel Awards 2017!
Bournemouth offers stunning golden beaches, scenic coastal walks, and plenty of leisure activities.
The town also boasts an average of 7.7 hours of sunshine on a summer's day!
This is well above the UK average, a great draw factor.
The town centre is a hub of activity.
The aforementioned excellent nightlife and a range of great restaurants await!
Eateries include everything from traditional fish and chip shops to 'fancy' cafes and restaurants.
Bournemouth is also extremely well connected and is just under two hours away from London by train.
The town is perfectly situated among the stunning woodlands of the New Forest, Dorset countryside and the ancient Jurassic coastline!
Bournemouth is the perfect base to explore Britain's diverse nature.
Clearly, living in Bournemouth is a highly desirable prospect!
The location certainly deserves its place as one of the best towns in Dorset.
Poole
Christchurch
Sitting just east of Bournemouth, Christchurch provides great access to London and the rest of the South East.
Christchurch's outstanding train network connected the town with Bournemouth in just 8 minutes.
Locals can arrive in Southampton in 49 minutes, with the journey to London taking just under two hours.
Living in Christchurch provides residents with a lively arts scene.
There are also a range of outdoor endeavours to fill your free time with!
The town has a choice of six beaches, each of which has its own personality.
Whilst some are more suited to families, a couple allow dogs throughout the year!
A day building sandcastles, playing ball games on the beach, paddling and swimming in the sea is always an option when living in Christchurch.
Living in Christchurch offers some great river and ocean views as well as excellent commuter connections.
It is no surprise that this popular location is a little pricey!
Expect to pay between £380,000-£650,000 for a detached property and a starting price of around £150,000 for a one-bedroom flat.
Overall, Christchurch is worthy as being considered one of the best towns in Dorset.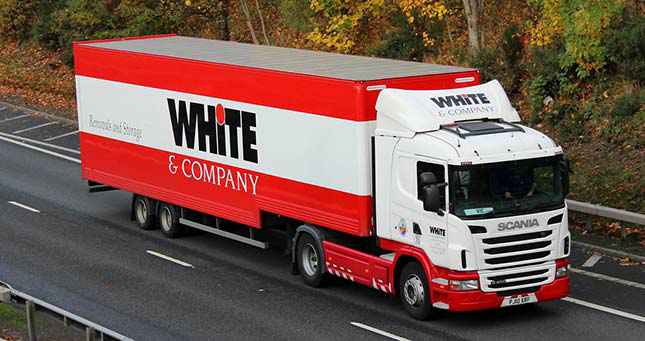 Ready to Live in One of the Best Towns in Dorset?
Have you decided on the area that you want to live in one of these towns in Dorset?
Dorset offers a range of excellent towns ideal for families, students, young professionals and retirees alike!
If you are considering living in Dorset and have picket to perfect town from our list, we are here to help you get moving.
You can start planning your dream move with the assistance of our Dorset Removals service from White & Company today.
White & Company are also pleased to announce our new video survey service.
During these unprecedented times, we can safely conduct remote removals surveys.
We can gather all the relevant information for your move from the comfort of your own home.
So, give us a call today or fill out a quick quote form to see how we can get your dream move to Dorset in the works.