One of the most common questions we get asked here at White and Company is "I want to move to Australia, how do I go about it?".
Over the past thirty years an average 30,000 Brits have made the move every year.
There are numerous reasons people move to Australia. Many have fallen in love with the outdoors lifestyle after holidaying down under, while others look to offer their young family better opportunities in life.
Australians enjoy a high quality of life with low pollution levels, sunny weather (for the most part) and access to some of the most breath-taking natural scenery in the world.
Moving to Australia from the UK is a life-changing decision and not something to be taken lightly.
Whether you're looking to move to Australia for six months, a year or the rest of your life, it will take thorough planning. Here's how you can make the move stress-free:
Shipping: Prepare for all eventualities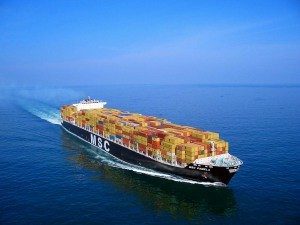 The shipping process by container can take anything from 6-8 weeks. Shared containers may take longer.
Sole use containers generally come in sizes of 20ft, 40ft or 40ft high cube.
To give you a rough idea, a 20ft container will fit in all the contents of an average sized 3-bedroom house. For larger items, such as pianos you might require a larger 40ft container.
Because of the time involved in shipping and the need for custom checks to be carried out (see below) you will need to be flexible on arrival.
You might be without your possessions for an initial period and will need to plan for this and any other practicalities.
Packing for export
Packing for export is a specialist skill. Failure to pack items correctly and use the right materials can result in breakages, or worse still, items getting lost altogether.
White & Company have experienced and professionally trained staff to provide this service for you.
We use modern, environmentally friendly, purpose-made packing materials to pack all your possessions ready for moving.
China and glassware are wrapped in special paper and then packed in double-thickness cartons. Items requiring specialist care, such as antiques, can be packed in made-to-measure wooden crates if necessary.
Customs checks: What can I bring?
Most people moving to Australia from the UK will ship as many items as possible to avoid the cost of replacing them. But bear in mind there will be certain items you can't take with you.
Before you or your removals company packs your belongings make sure you check the latest Australian Customs Regulations to ensure they are permitted to gain entry to Australia.
Remember all household goods are subject to physical examination from the Quarantine Inspection Service (AQIS) and can be held for up to 14 working days.
If you are unsure about any items or don't want to take everything with you initially, White and Company can offer you storage facilities from our secure sites in the UK.
As members of both the OMNI and FIDI international relocation network our partners can also offer you storage facilities in Australia.
Visas: Sorting out the paperwork
Unless you are already an Australian citizen you will require a visa to live and work in Australia. This must be obtained before you enter Australia.
Immigration is based on a points-based system where certain skills shortages are filled by workers from overseas.
The most common type of visas and employer- sponsored visas, where an individual is offered a job in Australia where the role could not be filled locally.
The recently re-elected Australian Government intends to cap permanent migration at 160,000 and introduce new skilled worker visa conditions, a move which could have significant implications for expats moving to Australia from the UK.
There are no set times for dealing with visa applications and each case is dealt with individually. It's advisable therefore to do your research in plenty of time.
If you are in any doubt about the process or are not sure what work is available to you, contact our international relocation partners, Live The Dream Australia.
Cost of living: Can I afford to live in Australia?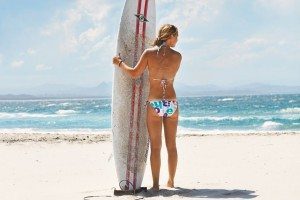 Sydney is ranked Australia's most expensive city for British expats moving to Australia from the UK. Australian cities all experienced a fall in the cost of living last year.
Online cost comparison tools like Numbeo allow you to compare the cost of living to the UK.
Expats living in Australia usually find the biggest increase in expenditure is the weekly food shop.
You can save money on the cost of groceries by shopping locally and sourcing fresh fruit and veg from local farmer's markets which are plentiful.
The cost of living is also significantly offset by the average wages in Australia, which are often much higher than the UK.
Banking
It's probably easier to set up a bank account before you move to Australia.
The big four banks (ANZ, Commonwealth, NAB and Westpac) all offer banking accounts to migrants and you can set up an account before you go.
Most banks charge a monthly fee. There is also an additional fee for using the ATM of an alternative bank provider.
Finding somewhere to live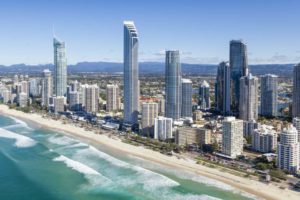 Most people moving to Australia from the UK will rent initially before deciding where to settle permanently.
This option allows you to check out an area before committing to a purchase.
There are lots of online real estate agents advertising current rental opportunities. Monthly rents vary widely depending on what city in Australia you are moving to.
Sydney and Melbourne are the most expensive, while other major cities like Adelaide and Perth offer more affordable rates.
Healthcare
Australia's public healthcare system is well established and offers both free and subsides treatments to all residents registered in Australia.
Private healthcare is also widely available, and some companies offer these services to their employees as part of their contract.
Get a health check for you and your family members before you travel. Research your options carefully, ensuring any medication or treatments you require are readily available.
Moving to Australia with pets
Australia have very strict quarantine laws in place to protect its unique ecosystem.
The government operates mandatory quarantine periods for all pets travelling to the country on arrival.
Animals such as dogs and cats require an import permit to be eligible. They must also spend a minimum 10 days at a quarantine facility upon entry.
You will need to make arrangements to have all key documentation in place.
Driving in Australia
Laws and driving regulations differ depending on what state you are relocating to in Australia.
Some Australian states will require that you just carry your current UK driver's licence with you while others will insist on an international licence to accompany your UK licence.
After three months you will need to exchange your UK licence for an Australian one.
If you plan on taking your vehicle with you White and Company offer a Vehicle Shipping service.
Moving to Australia with White and Company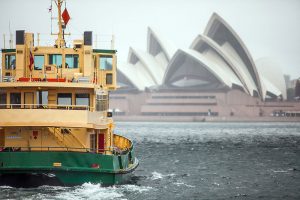 If you want to discuss your move with one of our international relocation experts don't hesitate to get in touch with White and Company today.
We offer weekly Removals to Australia. This includes:
Full load consignments that take your belongings direct from point A to B, or
Part loads that are delivered shortly after your arrival.
Our dedicated team in Australia will ensure all the relevant paperwork and customs clearance is processed correctly. They will arrange the unloading and unpacking of your household goods.
For further information on shipping goods to Australia contact our international office on 01489 854175. Alternatively, fill out a quick quote form and a member of our team will get in touch shortly.