Last Updated: 9th April 2022
"I'm thinking of moving to Australia from UK, but I'm unsure".
Relocating anywhere is a big commitment, especially when moving abroad to an entirely different country.
Moving internationally has also been complicated further during the last couple of years due to the impact of the global pandemic!
Now more than ever, it is essential that you are 100% sure that this is the right move for you.
There are numerous reasons people move to Australia.
Many have fallen in love with the outdoors lifestyle after holidaying down under, while others look to offer their young family better opportunities in life.
Australians enjoy a high quality of life with low pollution levels, sunny weather (for the most part) and access to some of the most breath-taking natural scenery in the world.
Regardless of your reasons for wanting to move, it is imperative that you are aware of the key factors before you leave.
With the uncertainty created by both Brexit and the COVID-19 pandemic seeming to ease somewhat, you may be considering a move to Australia in the very near future!
Whether you need some help convincing yourself to move, or you're just looking for more great reasons to move here, read on to discover 50 great reasons why you should consider moving to Australia from the UK in 2022.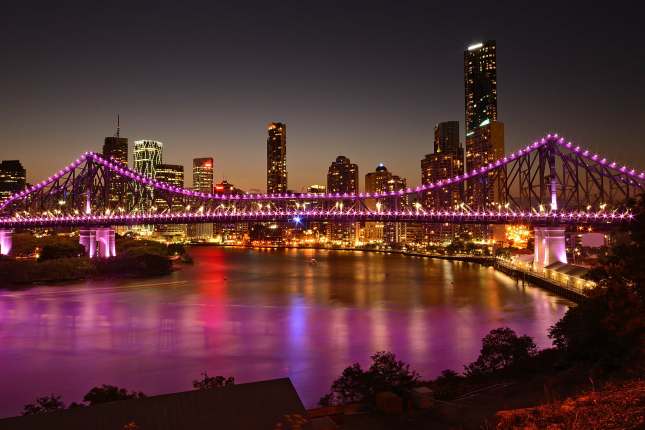 1. Quality of Life
Australian cities have consistently rated highly within 'quality of life' surveys. The critically acclaimed Mercer Quality of Life Survey placed Melbourne and Sydney in the top 15 cities based on quality of life.
Other surveys put Melbourne as the most liveable city in the world with other Australian cities close behind.
One thing is clear, Australia excels when it comes to a high quality of life, looking at aspects such as life expectancy, health, standard of living and educational standard.
2. Environment
The landscape of Australia can vary from tropical rainforests to vast deserts, and everything in between; meaning there are plenty of choices when moving to Australia.
Over 80% of Australians live within 50km of the coast. While this may seem far, bear in mind that Australia is 3860km long and 4000km wide. Many live by the coast, as this tends to affect the air pollution levels positively.
The level of pollution in Australia is exceedingly low throughout the country, with the exception being Sydney which has moderate levels of air pollution.
3. Weather
The sheer size of the country means that the temperature varies from region to region; however, the most populated areas around the coast are very temperate and perfect for setting your foundations.
Throughout the year you can expect brilliant weather, with winter seeing highs of 17oC and over half the amount of annual rain that the UK sees (820mm compared to 400mm).
4. Guaranteed Sunshine
Fed up of the pitiful 1500 hours of sunshine the UK receive a year?
When you move here you'll see a minimum of 2200 hours of sunshine, found in Melbourne; with a maximum of 3300 hours of sun over in the city of Perth.
During winter, the UK sees an average of 8 hours of sunshine a day while Australia sees 10 hours. Leave behind those groggy, overcast winter days that Brits seem to love so much by moving to Australia.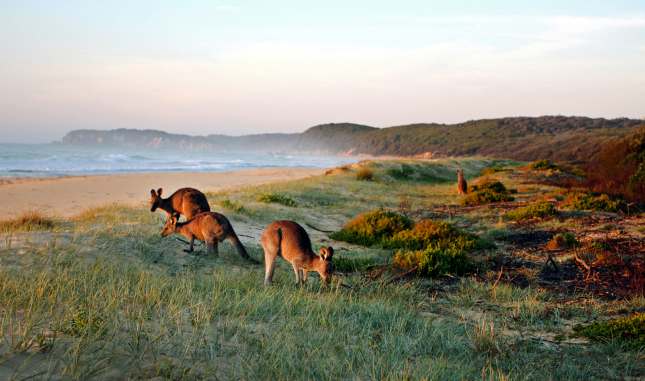 5. Outdoor Life
Warm months, longer days and plenty of sunshine means one thing. An outdoor lifestyle like no other.
With such a large percentage of the population living by the coast, it's no wonder why there is such a prominent outdoor lifestyle.
Idyllic beaches perfect for surfing; crystal clear waters with an abundance of wildlife beneath the surface; mountain ranges for the adrenaline junkie climbers or abseilers; and skiing just a short distance away in the Victorian Alps.
Australia has so much to offer and is practically begging to be explored by those willing to take the leap and move here.
6. Idyllic Beaches
The beaches are pristine. Like everywhere, certain areas of Australia will have better beaches than others, such as the Gold Coast.
Many people will opt to spend a few hours a week on the beach, whether that be with family, surfing, kayaking, walking the dog or any other activity you can think of.
With over 10,000 beaches in Australia, you have plenty of choice when choosing where to settle down, as the likelihood is that you'll be within arms reach of an astounding beach.
7. Stunning Locations
The sheer size of Australia leads to a variety of climates, which leads to outstanding national parks and perfect backdrops for cities.
When in Australia, don't miss the Kakadu National Park; the Great Barrier Reef and most certainly not the Uluru-Kata Tjuta National Park.
8. Healthcare System
Australia's public healthcare system is well established and offers both free and subsidised treatments to all residents registered in Australia.
Private healthcare is also widely available, and some companies offer these services to their employees as part of their contract.
Get a health check for you and your family members before you travel. Research your options carefully, ensuring any medication or treatments you require are readily available.
9. Education System
From nursery through to tertiary education, Australian education adheres to thorough academic standards.
Children in Australia not only benefit from the outstanding school system, but the outdoor nature of Australia offers plenty of one-off activities and sports/clubs to participate in from an early age.
Offering world-class education, both the Melbourne and Sydney universities rank highly on general education and attract attention from all over the world.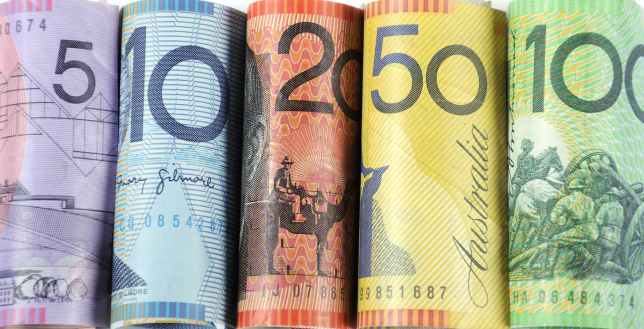 10. Strong Economy
Australia has an exceedingly strong economy, coming in as the 13th strongest economy in the world as of 2022.
A long history of economic stability has attracted many from around the world, all looking for a better quality of life and more wealth.
It is also very important to consider the vast impacts of COVID on the Australian economy.
The country's economy took a hit at the start of the pandemic, like most countries across the globe.
However, despite the initial slump, Australia's economy has responded very well.
This recovery indicates the strength and trust that consumers have in Australia's economic integrity.
11. Cleanliness
Countries, such as Japan, are renowned for their cleanliness, with clean streets everywhere you look.
The same can be said of Australia. Many people only find this out after moving to Australia, but this doesn't make it any less accurate.
People really care for the environment here, and this is clear through the absence of litter.
12. Career Opportunities
Higher pay, less hours, skillset shortage? Three things Australia has that Brits most definitely love.
The minimum wage in Australia is equal to £10.12, which is a considerable increase from the measly £7.70 for over 21s here in the UK.
Plenty of career opportunities available and VisaBureau will be able to tell you if your skill is in demand.
13. GBP to AUD Exchange Rate
The exchange rate is currently at 1.75 AUD to the pound. This is the best exchange rate since 2019, which is why now is the best time to be moving to Australia from UK.
With more bang for your buck, you'll be able to do far more than you previously thought!
14. A New Start
Many people end up moving to Australia from the UK for a fresh start, and where better than on the opposite side of the world!
Offering a high quality of life, high pay, pristine beaches and much much more; few other places rival Australia when looking for a new start a world away.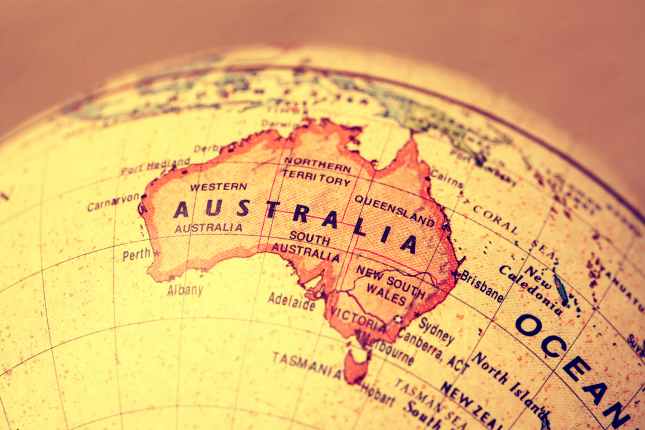 15. Realise a Dream
Many have dreamt of moving to Australia; but why dream when you can take the leap and move.
Everyone has their comfort zone and, oddly, many start to feel uncomfortable here, wanting more but find it challenging to take that extra step.
If you've had a lifelong urge to move to Australia, there is no better time than now.
16. Friendly Culture
Moving anywhere brings about the fear of being rejected in your country of choice. Many have this fear with Australia.
However, Australia has a great culture that is open and modern, and you'll end up seeing smiles everywhere. Australia is a place many are quick to call home after moving here.
17. Making Friends
Making friends couldn't be easier here.
With such a high immigration rate over the years, expats are welcomed with open arms. Those in Australia are keen on making new friends and will go out of their way to make you feel at home.
18. Family Friendly
This diverse and multicultural society has created a haven for families.
With so much to do outside and many entertainment complexes throughout Australia, your children will never be bored.
If they are, then try popping over to Tasmania. An island just south of Melbourne, visit the Freycinet National park to see some wallabies and scale the treetops before your night time Tasmanian ghost tour begins.
19. Great Rental Property
Most people moving to Australia from the UK will rent initially, before deciding where to settle permanently.
This option allows you to check out an area before committing to a purchase.
There are lots of online real estate agents advertising current rental opportunities. Monthly rents vary widely depending on what city in Australia you are moving to, so do your research and decide where is best for you.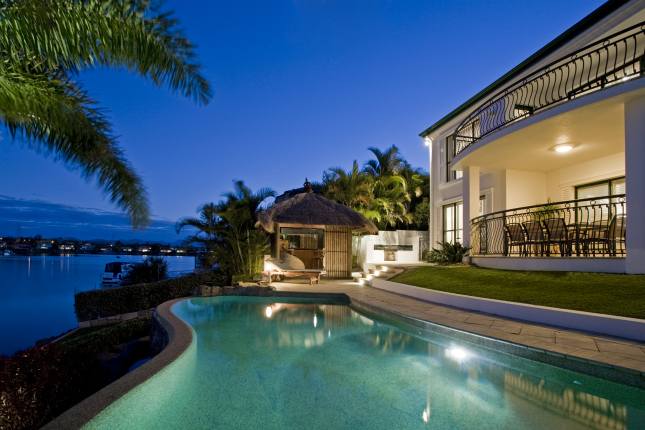 20. Amazing Property for Sale
Australia has seen a rise in their property market prices throughout 2019 and 2020, with these increases expected to continue for the foreseeable future.
Between February 2019 to February 2020, the house price index in Australia rose by 6.1%.
These increases in value continued into 2021, with house prices increasing by 6.8% during the January to March 2021 period!
This represents a unique opportunity for those looking to move to Australia in the future, with increases expected to continue for a further two years!
That spacious home with a swimming pool may be the perfect investment in 2022!
Start searching now and bag yourself a stunning property for a ridiculous price.
21. Build Your Dream Home
Land is often costly in the UK. This is because we are a small nation with a large population, meaning land space is precious.
Moving to Australia makes building your dream home all the more possible.
With a block of land being very affordable, you can focus your expenses more on the property itself and build a home to stand the test of time.
22. Space & Scale
Yes, land is cheap here, meaning you can not only build your dream home, but it can be far more spacious than in the UK.
Why not make it three stories, with a large terrace, a swimming pool and a tennis court tucked away in the back
Okay, so maybe that was a bit too much, but the opportunities are endless here, with a pool being far more common in properties in Australia than you might think.
23. Dining Out
With over 85000 restaurants in Australia, you can afford to be picky.
The quality of food in Australia is also exceedingly high, something which British people tend to pick up on very quickly when they move to Australia.
It is important to remember that lockdown rules will impact the opening times of these restaurants.
Be sure to check with the restaurant regarding any specific changes during the pandemic!
24. Multicultural Cuisines
Just like in London, you can find almost any type of food here in Australia.
If it exists, somewhere will sell it. There are many fusion or experimental restaurants now that take ingredients from different cultures and use them in other cuisines.
For example, some Italian restaurants use lemongrass in what is traditionally an Italian dish.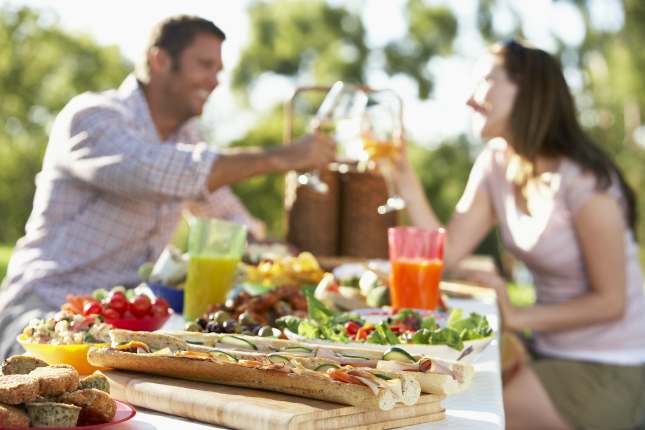 25. Al Fresco Dining
In Australia, al fresco means to dine outside.
When the temperature is high, and the wind is a blessing, many will flock to restaurants that offer al fresco dining for fabulous food, fresh air and a bottle of wine shared amongst friends.
26. Famous Aussie BBQs
You won't hear the term BBQ in Australia, but you will the Aussie slang for it: 'barbie'.
Local authorities have public 'barbies' that anyone can use, and they even pay for the gas and maintenance required to keep them running.
Whether you have a barbie on the beach, in the park or just in your back garden; they are deeply rooted in the Australian culture and you're bound to have one within months, if not weeks, of moving to Australia.
27. Wine & Vineyards
With so many different climates, Australia has a host of regions that are perfect for the creation of vineyards.
Many are within a driving distance of the cities. If you're a lover of wine, then hit the road and taste some of the most fantastic local produce available.
28. Best Coffee in the World
Melbourne, Sydney, Canberra, Perth; no matter where you are, you will find that fantastic coffee can be located on the corner of almost every street.
If you think your coffee standards are high, come to Australia and let the bar be raised far above whatever you thought possible.
29. Australian Foods
Like every country, Australia has developed its own unique cuisine over the years.
Move to Australia and you'll experience a variety of food you never thought existed. Make sure to try some barramundi, green chicken curry pie and fantales.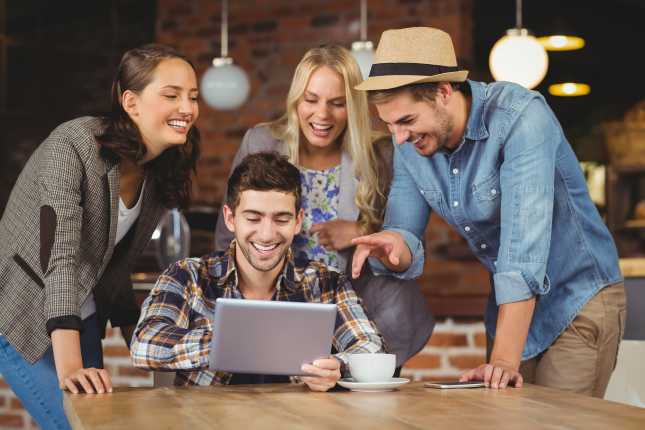 30. Laid Back Attitude
Portrayed through Hollywood films as relaxed and chilled-out, fun and friendly; nothing is closer to the truth.
Australians are quick to make friends, informal and easy to get along with.
31. Familiarity
If you're afraid of missing out on your weekly pint at the pub, or your steak and ale pie, fear not.
Australia is host to a large British expat community, and a lot of British ways have transferred over to Australia, meaning you can still enjoy your pie and pint whenever you want to.
32. Becoming a Citizen
Unless you are already an Australian citizen, you will require a visa to live and work in Australia. This must be obtained before you enter Australia.
Immigration is based on a points-based system where workers from overseas fill specific skills shortages.
If you wanted to become a citizen, there are specific criteria you must satisfy. Alongside this, you may not even have to give up your British Citizenship, as Australia dual-citizenship is permitted in Australia.
33. Large British Expat Community
There are plenty of British expats to be found in Australia.
Pop online, ask your new neighbours or even just go to the pub. The likelihood you'll bump into another British person within the first month of being in Australia is almost a certainty.
34. Driving on the Left
Laws and driving regulations differ depending on what state you are relocating to in Australia.
Some Australian states will require that you carry your current UK driver's licence with you while others will insist on an international licence to accompany your UK licence.
After three months you will have to exchange your UK licence for an Australian one.
If your removal to Australia includes your vehicle, ensure your removals company offer a Vehicle Shipping service.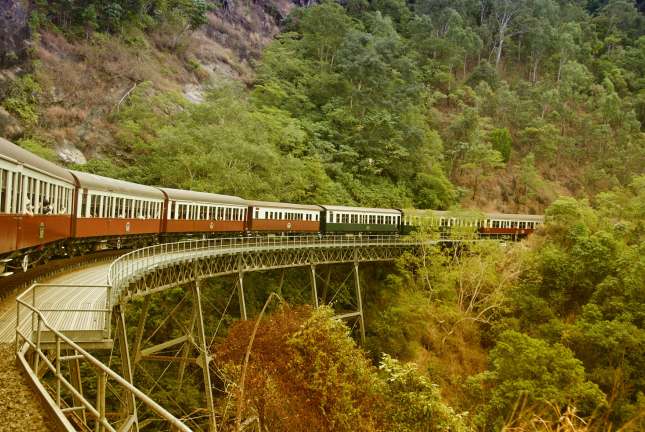 35. Public Transport
The four main modes of transportation in Australia are train, bus, light rail and ferry.
There are smart cards specific to each city for use on public transport, making travelling far easier.
The public transport system is very well maintained and people prefer investments in this over investments on the roads. This just goes to show how great and foremost public transport is to Australians.
36. Reduced Culture Shock
Unlike moving to many other countries in the world, you'll be welcomed with English speakers everywhere, albeit with a slightly different accent.
You'll find many of the foods that you can find at home, and you'll come to realise it's a home away from home very quickly.
37. Cost of Living
Sydney is ranked Australia's most expensive city for British expats moving to Australia from UK. Australian cities all experienced a fall in the cost of living in 2018 and so far in 2019.
Online cost comparison tools like Numbeo allow you to compare the cost of living to the UK.
You can save money on the cost of groceries by shopping locally and sourcing fresh fruit and veg from local farmer's plentiful markets.
The cost of living is also significantly offset by the average wages in Australia, which are often much higher than the UK.
38. Opening a Bank Account
Before you leave the UK, make sure to set up an Australian bank account.
The big four banks (ANZ, Commonwealth, NAB and Westpac) all offer banking accounts to migrants and you can set up an account before you go.
Most banks charge a monthly fee and they are very easy to open, even if you are a foreigner.
39. Nearby Islands & Locations
Australia has plenty of nearby islands. There are 8222 within its maritime borders, to be precise.
Many of these islands have a vast biodiversity and offer plenty of experiences that you can't find on the mainland.
Some of the best islands include Lord Howe Island, Bedarra Island and Fitzroy Island.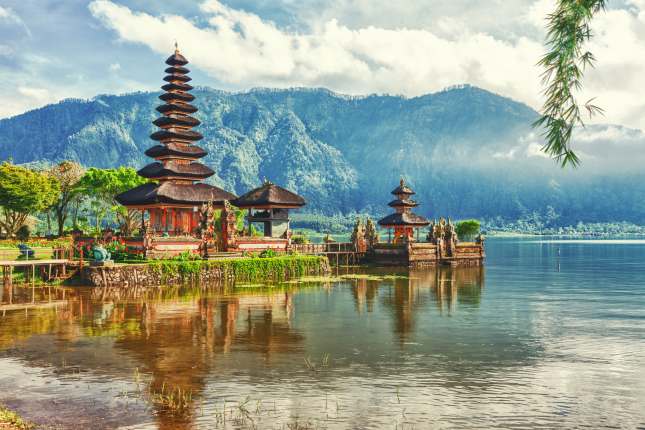 40. Visit Other Countries
Being on the opposite side of the world brings with it a whole host of holiday destinations.
London to Bali is roughly an 18-hour journey, while it is only a 3-hour flight from the city of Perth. With so many new places to explore, you'll never regret moving to Australia.
41. National Parks
There are hundreds of national parks throughout Australia, each astounding and unique in its own way.
The Australian National Botanic Garden is home to the nation's most significant living collection of native plants. The Christmas Island National Park is a towering rainforest; while the Norfolk National Park is home to unique and endemic birds found only on this island territory.
There is plenty to discover here when you move to Australia.
42. Natural Habitat
There are seven distinct natural habitats here in Australia. From Coastal and freshwater zones to Antarctic and arid zones.
Each of these zones brings rise to unique flora and fauna, with many protected species scattered throughout them all.
Moving to Australia from UK doesn't only bring about a higher quality of life, it also opens up experiences and locations that can't be found anywhere else on Earth.
43. Animals & Nature
Move here and you'll experience one of the most biodiverse countries on the planet.
Australia is home to millions of species of plants and animals; many of which cannot be found anywhere else in the world.
This richly endowed country is home to at least 370 species of mammals; 820 species of birds; 300 species of snake; and on top of this, 91% of Australia is covered with natural vegetation.
44. Bring Your Pets
While Australia has stringent quarantine laws in place to protect its unique ecosystem, it is entirely possible to bring your pets.
The government operates mandatory quarantine periods for all pets travelling to the country on arrival.
Animals such as dogs and cats require an import permit to be eligible and must spend ten days at a quarantine facility upon entry.
It's of paramount importance you have all key documentation in place before taking your pets to Australia.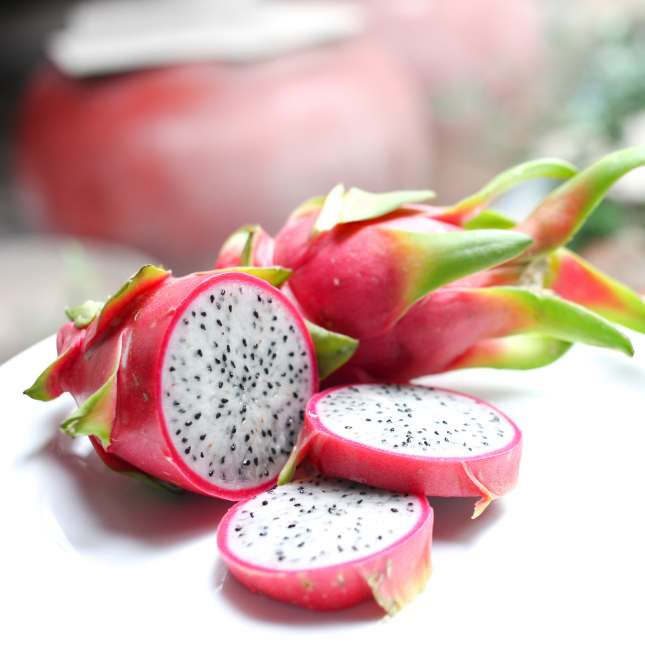 45. Exotic Fruits & Vegetables
Depending on where you move to in Australia, you'll likely see a whole host of fruit and vegetables that you've never heard of.
Some places, such as Sydney, have the common fruit that you see in Britain. On the other hand, Brisbane has an extensive array of exotic fruit and veg that is found throughout south-east Asia, such as dragon fruit, rambutan, passion fruit, mangosteen and more.
46. Shipping Here
When moving to Australia from the UK, shipping your personal belongings is incredibly easy if you pick the right international removals company.
After a 4-6 week waiting period, all your belongings will be waiting for you in the port closest to your home.
If you time your journey right, you can arrive at your new home aligned with when all your personal belongings arrive.
47. Watching Sports
Go to the pub when a match is on – whether it's Aussie Rules Football, cricket or netball – and see a very British comradery in terms of noise, passion and enthusiasm.
Sports are huge in Australia and the weekends often see families head off to watch their favourite team compete.
48. Playing Sports
Sports are so prominent in Australia that there are plenty of teams to join.
Whether you're looking for something relaxed like the local Sunday football league; or looking to join something more professional, there is plenty to choose from.
Once you're finished moving to Australia from UK, make sure to get outside, get active and join a local sports team.
49. Safety
Australia is an incredibly safe country, rated as the 12th safest country in the world (the UK sits in 35th place).
Moving to Australia from UK will create a safer environment for your children to grow up. The most common dangers in Australia are natural hazards and dangerous animals, but you knew this already.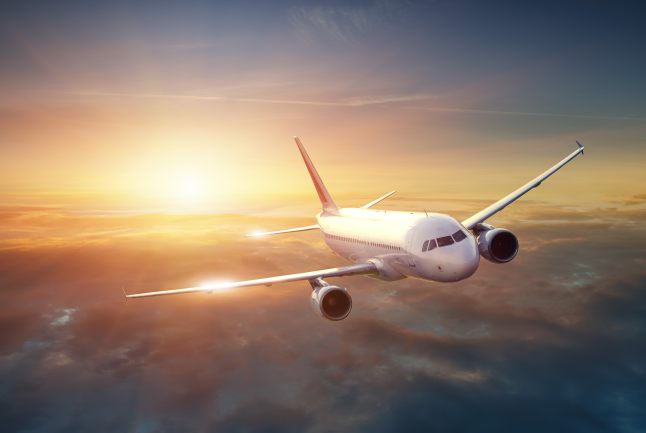 50. Easier To Get To Than You Think!
Australia may be a 20-24hr flight, but it's still only a flight. After all, you can sleep the entire way there and wake up on the other side of the world.
Once your there, you can begin enjoying your new life. If it isn't for you, then the UK is only that day flight away.
There is nothing to fear in moving to Australia from UK; it's much easier to get to and return from than many people perceive.
Moving to Australia from UK with White and Company
If you want to discuss your move with one of our international relocation experts don't hesitate to get in touch with White and Company today.
We offer weekly Removals to Australia. This includes:
Full load consignments that take your belongings direct from point A to B, or
Part loads that are delivered shortly after your arrival.
Storage is available, if required, accredited to European standards.
Our dedicated team in Australia will ensure all the relevant paperwork and customs clearance is processed correctly. They will arrange the unloading and unpacking of your household goods.
For further information on shipping goods to Australia contact our international office on 01489 854175. Alternatively, fill out a quick quote form and a member of our team will get in touch shortly.